Devotionals are a wonderful way to spend time growing closer to God each day. Most devotionals contain passages from the Bible along with engaging stories about the Bible passage, which helps give deeper insight into the Bible and relate Scripture to our own lives.
If you haven't downloaded your devotional yet, you will find the download steps for your device(s) here. In this article, we will demonstrate how to use a devotional within the Olive Tree Bible App. In these examples, we are using an iPad, though the functionality will be similar in all our apps.
Please note that there are two different types of devotionals in the Olive Tree Bible App:
Standard eBook Devotional: These work similarly to a traditional eBook in which you can simply open the devotional and read through it. For more info on using eBooks, click here.
Enhanced Devotional: You can tell if a devotional is enhanced when the product page lists 'Reading Plans' in the Features area. Here is an example: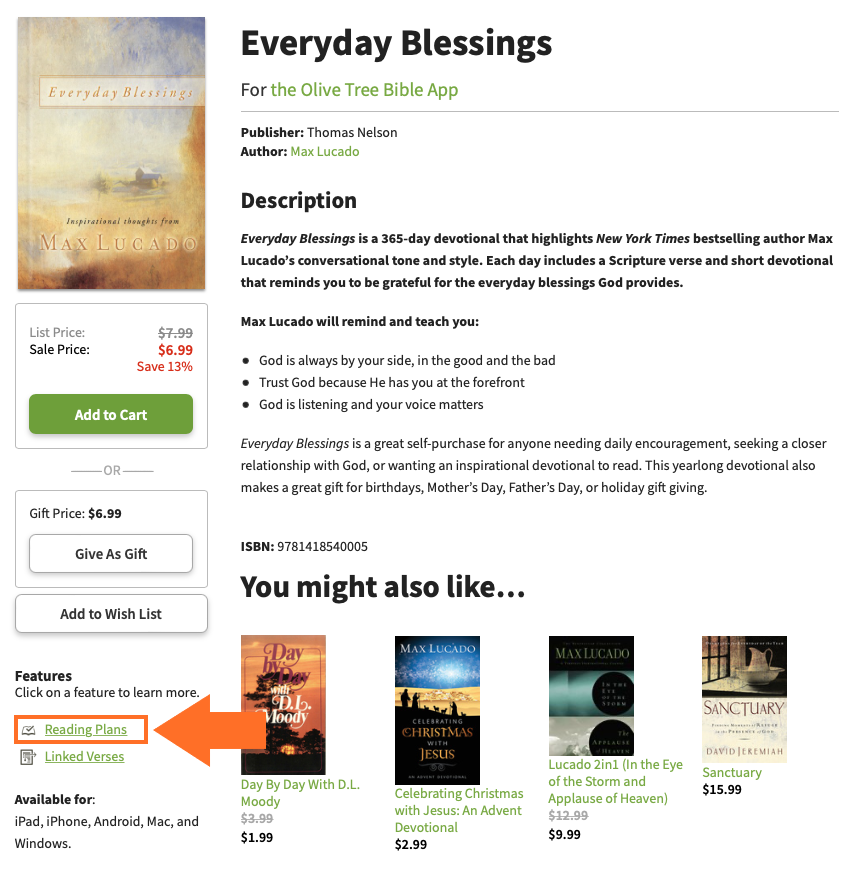 Devotionals that are enhanced with the 'Reading Plan' feature work like a reading plan in the app. To access your devotional reading plans, tap the 'Reading Plan' icon.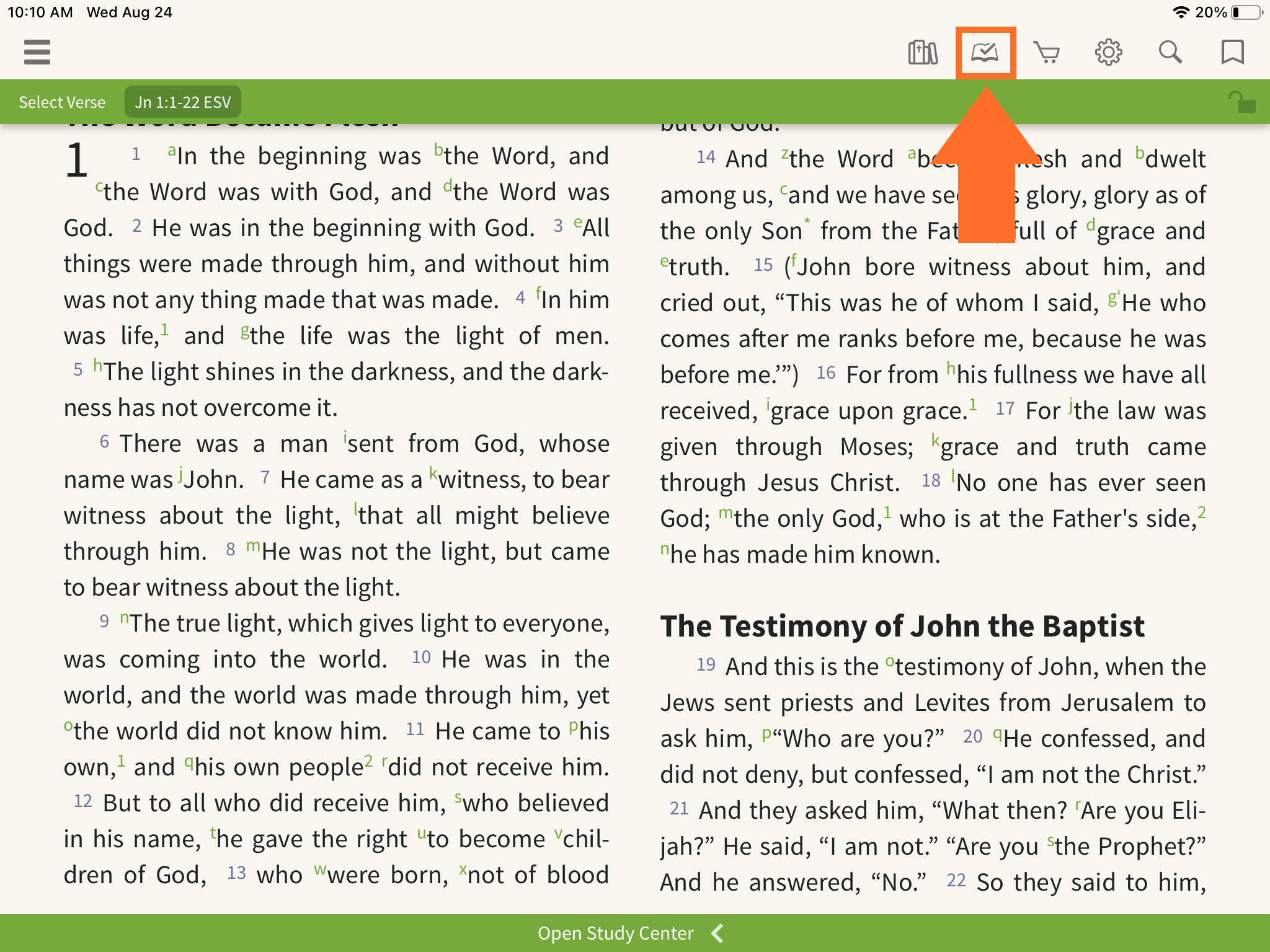 Scroll down to find the "My Devotionals" area and select your devotional.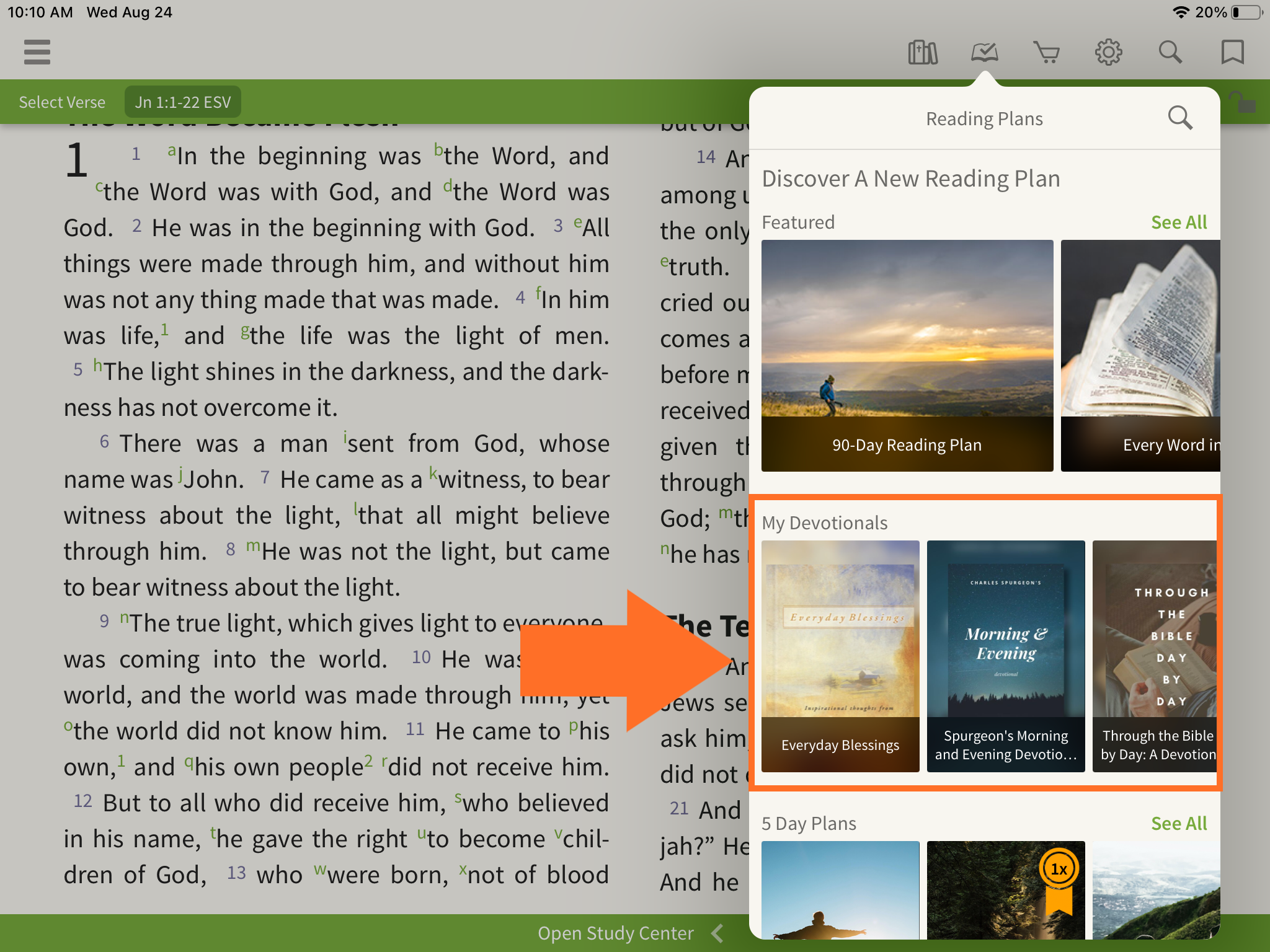 Tap the devotional to start reading from it. To learn how to use the enhanced devotional in the 'Reading Plan' section of the app, please check out one of the Reading Plan Help Articles:
iPad/iPhone / Mac / Windows / Android
Conclusion
We hope this article has been helpful for you. You can find all the Enhanced Devotionals on our website!
If you have any more questions, please submit a request to our Customer Support team here. They are happy to help!