Many of the devotional and theological books we offer in the Olive Tree app quote Scripture – a lot of Scripture. That's a good thing, but in cases where the Scripture isn't copied into the main text of the book, it can be frustrating to look up the references. Reading an eBook in Olive Tree Bible App can help with this.
Thanks to our Scripture tagging feature, nearly every Scripture reference becomes a hyperlink to that passage. In the image below, you'll see that Isaiah 6 is colored green. This means it is a hyperlink that you can tap to read the Scripture text in a pop-up window quickly and easily.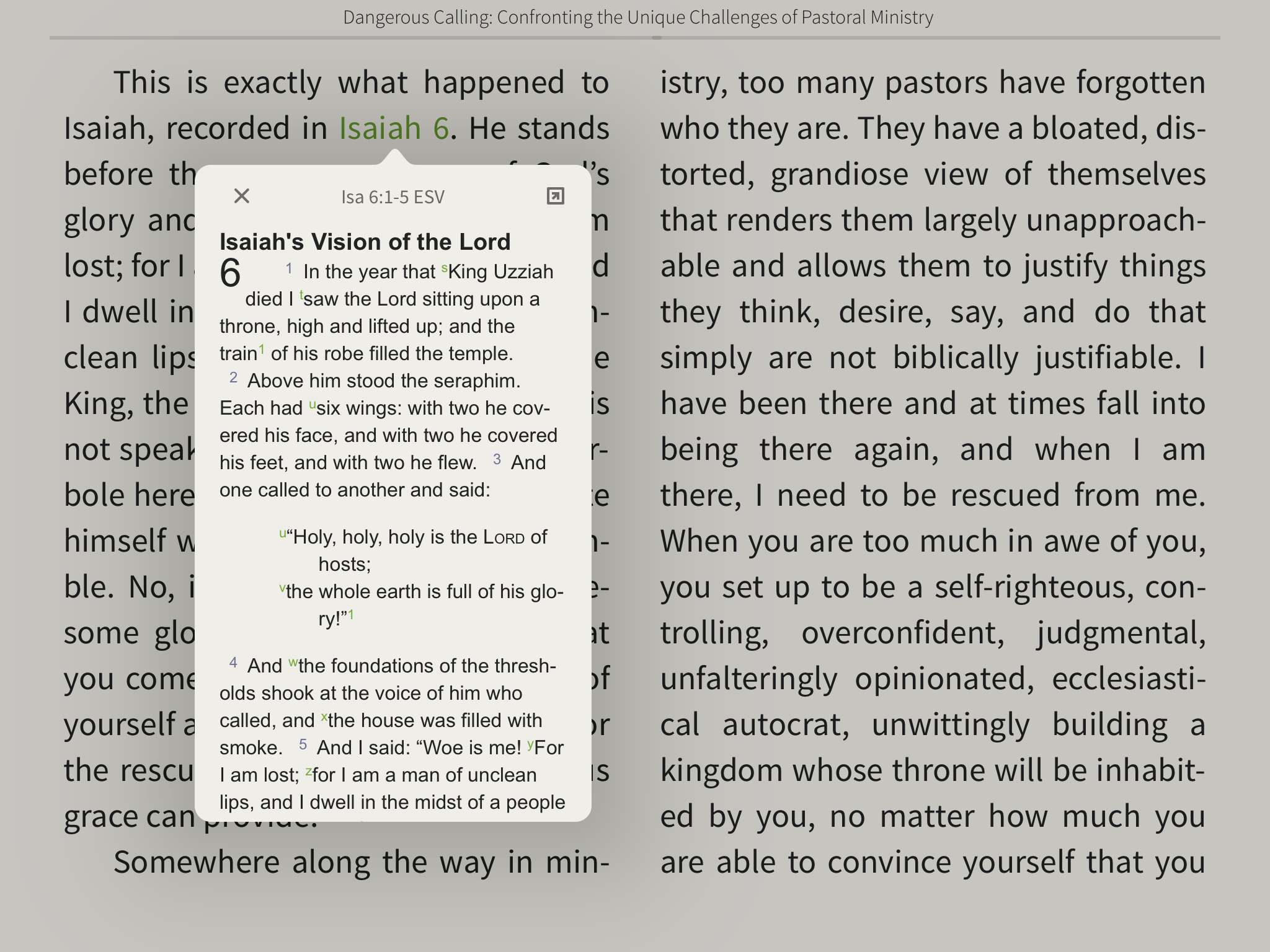 Browsing to a specific section of an eBook is similar to finding chapter and verse in your Bible. Tap the title at the top of the screen to access the Table of Contents. From there, you can easily navigate to a specific section of the eBook.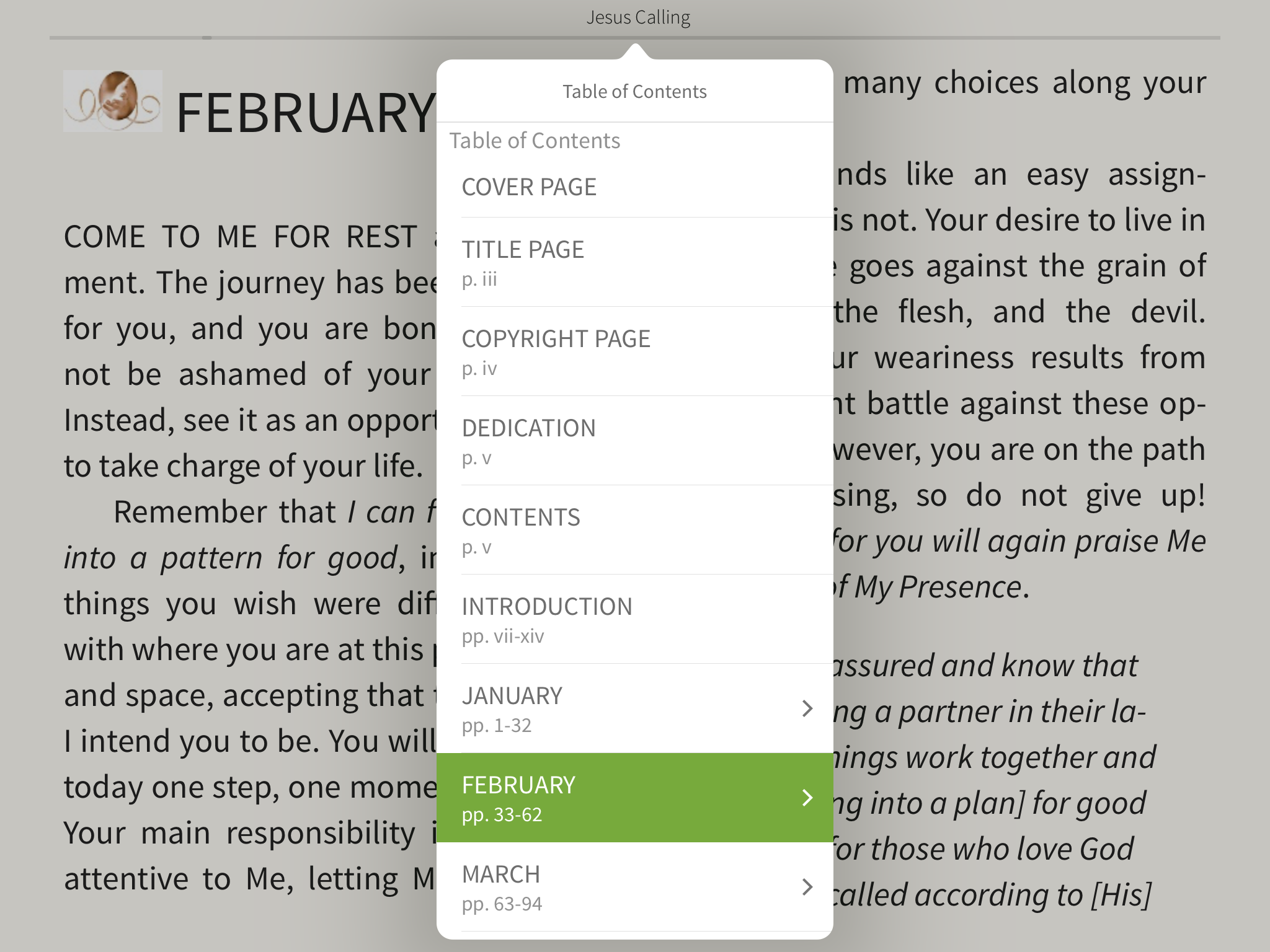 Other options for eBooks include the ability to highlight and to share what you're reading to social media – just tap, hold, and select the text.
You can also tap and hold on a word to search for that word in the book you're reading. Here is an example from our Android app:
The Olive Tree Bible App is the perfect app for studying the Bible and reading your favorite eBooks.