Before you can download your resources, you will need to download the app and login. Once you have logged in, follow these steps to download your free and purchased resources:
If a resource is not appearing in the Purchased tab, follow the steps to register in-app purchases in this article.
Using the Library
Books downloaded to your Library are available for use offline. To switch between books, select the Library icon and choose the resource you want to open.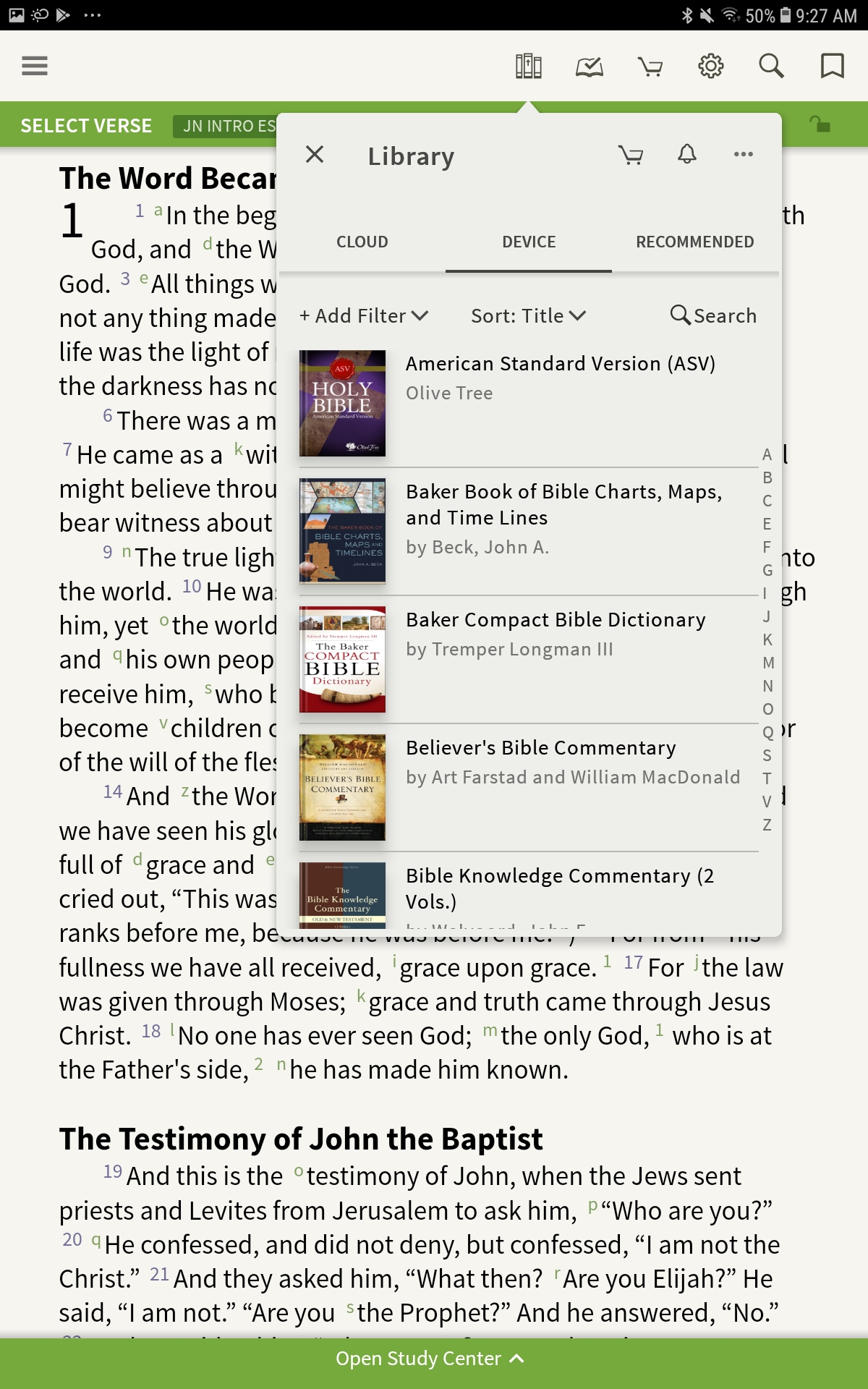 Audio books are handled differently; they are not automatically downloaded for use offline. Selecting 'Download' adds the resource to your Library so it is available to stream. This requires an internet connection.
You can choose to download audio books or sections of audio Bibles by opening the book and going to 'Manage Download' in the audio options. This will make the downloaded files available for offline listening.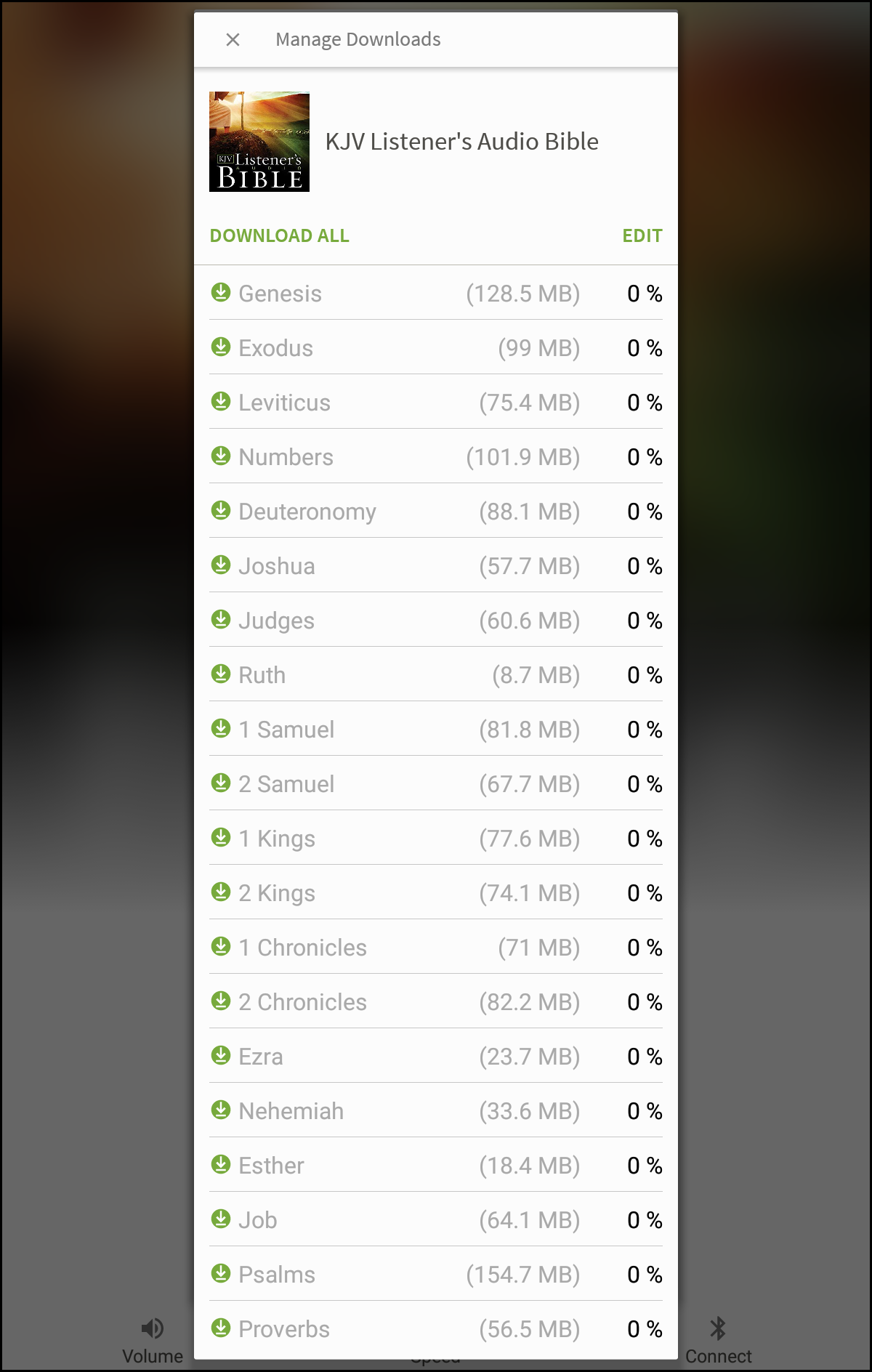 For more details on the library, visit this article.