The Library is where all of your resources are located. You can access the Library by clicking on the Library icon on the toolbar.

Your Library will appear in a pop-up, arranged by category.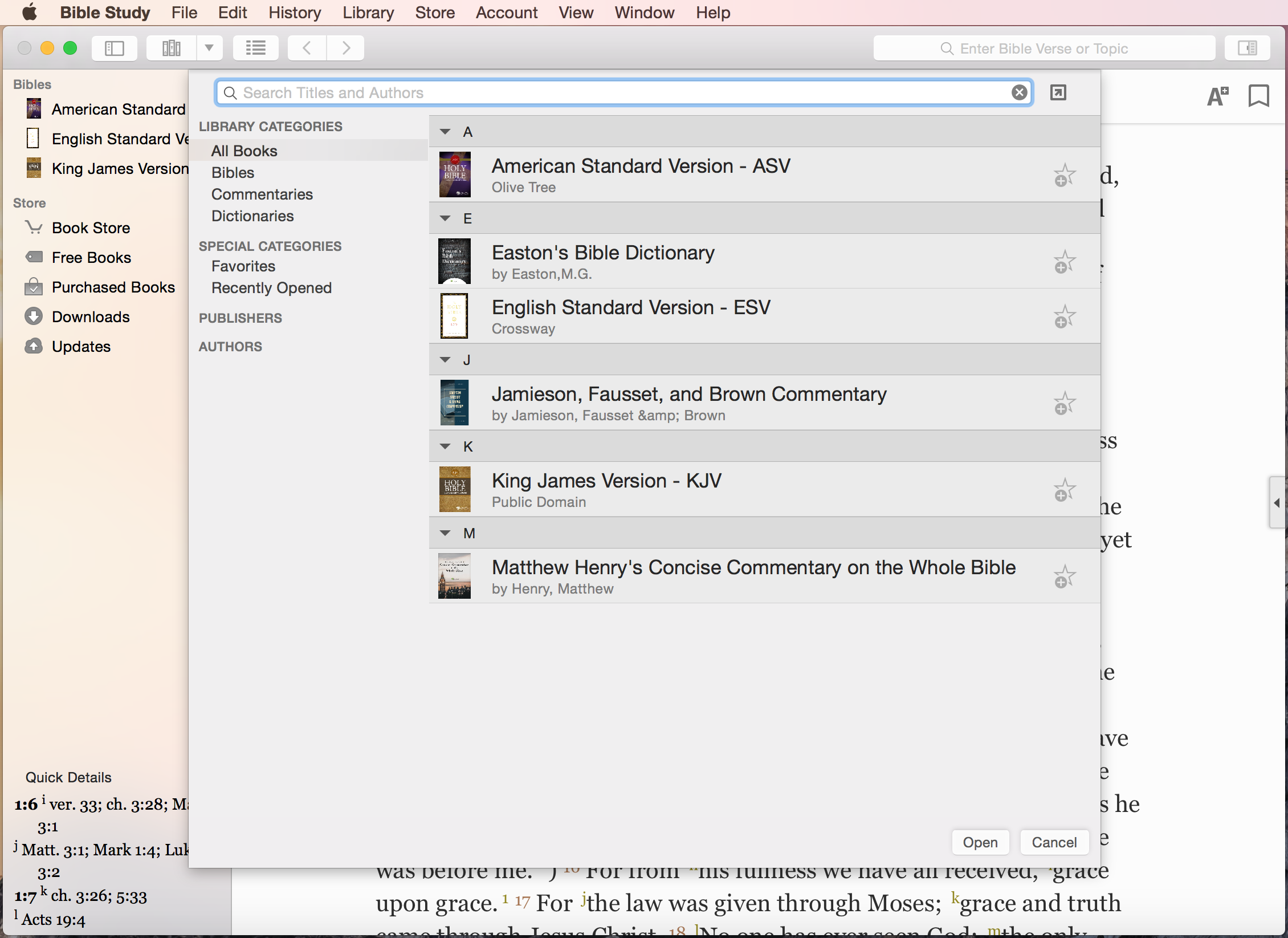 Scroll through your Library to find the book you'd like to view. Select the title, then select 'Open' in the bottom right corner of the Library window to open the resource in the main window.
Library Categories
All Books
This category shows all of the resources currently in your Library. This includes both downloaded and non-loaded resources.
Categories
Categories such as Bibles, Bible Maps, Devotionals, etc., will be listed depending on the resources associated with your Olive Tree account. While this is helpful for users with larger libraries, this also allows you to view only the resources in a certain category, e.g. Devotionals, or see all resources from a certain publisher or author.
Special Categories
Favorites
To add a book to Favorites, select the star icon to the right of the title while viewing it in the Library.
In the Favorites tab, you can see resources which have been marked as a favorite and sort them into your preferred order to make them easier to find. To re-arrange Favorites, select and drag a title to your desired position. This option is especially helpful for users with a large library, though users with smaller libraries can also take advantage of this tab.
Recently Opened
This list shows the resources you have recently opened to make them easier to find quickly. Recently Opened can also be helpful if you need to switch back and forth between the same few resources.
Remove a Resource
If you would like to clean up your Library, removing and archiving a resource is easy. To remove a resource from your Library, follow these steps:
Select the Library icon.
Secondary click on the title you would like to remove. (Or, hold the 'control' key and click.)
Select 'Remove and Archive'.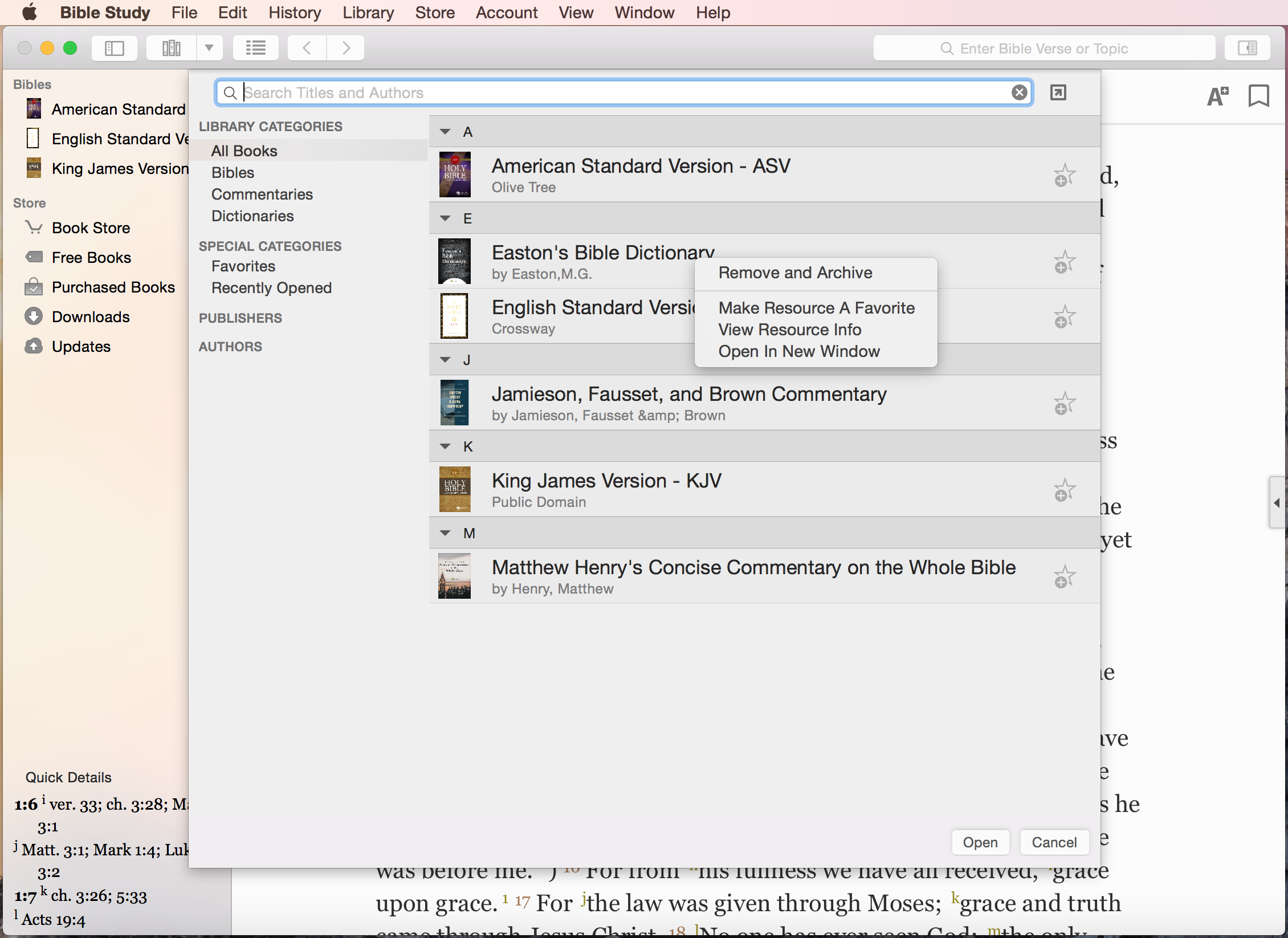 Archived resources will not show in your Library, but they will still be available for download in the Purchased Books section of the Store. Please see this article for detailed information on downloading your purchases..