Once you've downloaded the Olive Tree Bible App to your Mac, it's easy to get started reading the Bible. For instructions to download the app, click here.
The Library is where all of your resources are located. You can access the Library by clicking on the Library icon on the toolbar. 

Your Library will appear in a pop-up, arranged by category.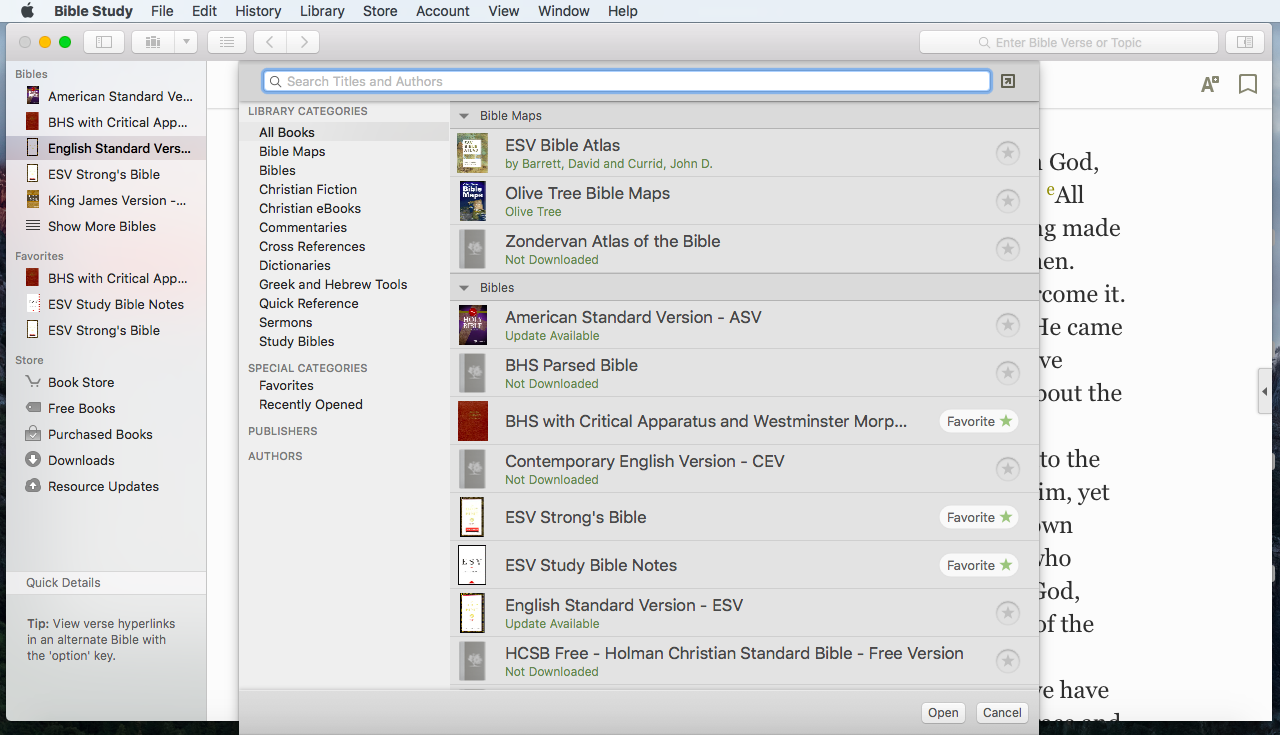 Scroll through your Library to find the book you'd like to view. Click on the title and then click on 'Open' in the bottom right corner of the Library window to open the resource in the main window.