If you haven't installed the free Olive Tree Bible App on your Mac, click here for instructions.
Download Purchased Books
Once the program is on your Mac, open the 'Bible Study' app. Select 'Account' from the top Mac menu bar, then 'My Account Login' and next enter your Olive Tree username and password. If you don't recall your password you may reset it here.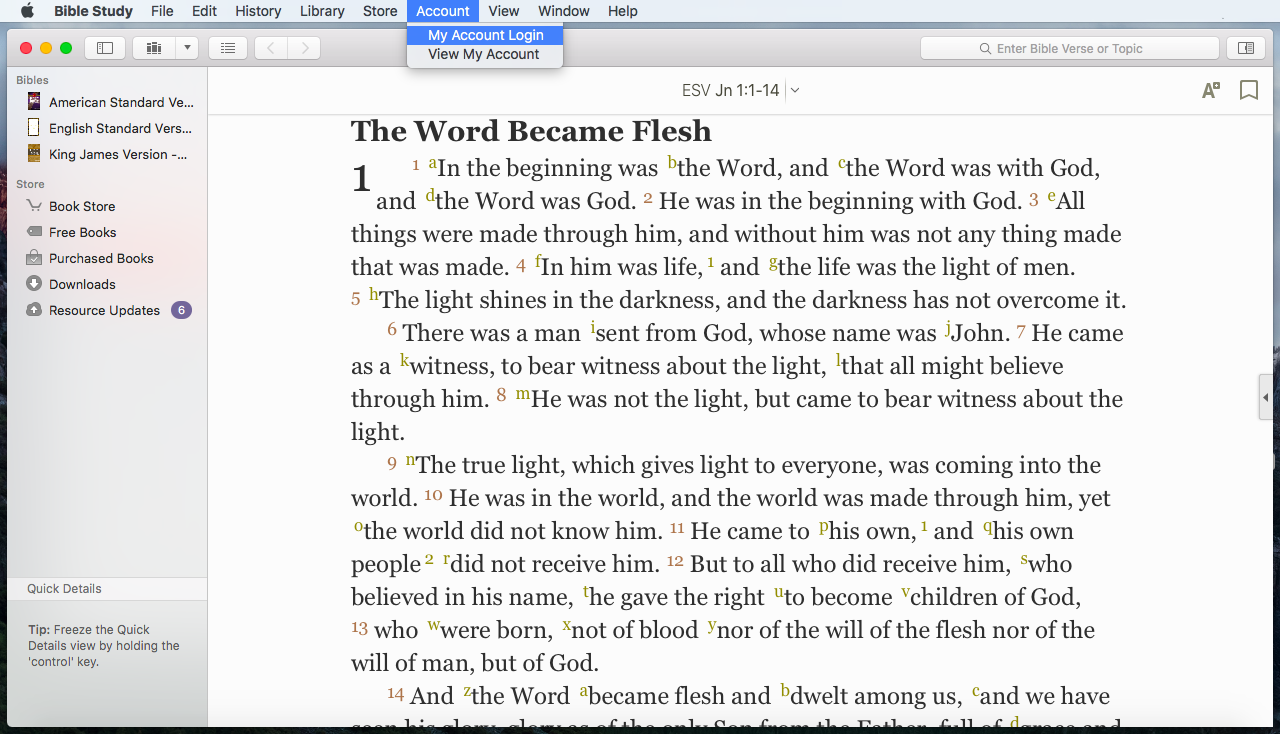 Select the 'Purchased Books' tab from the left sidebar.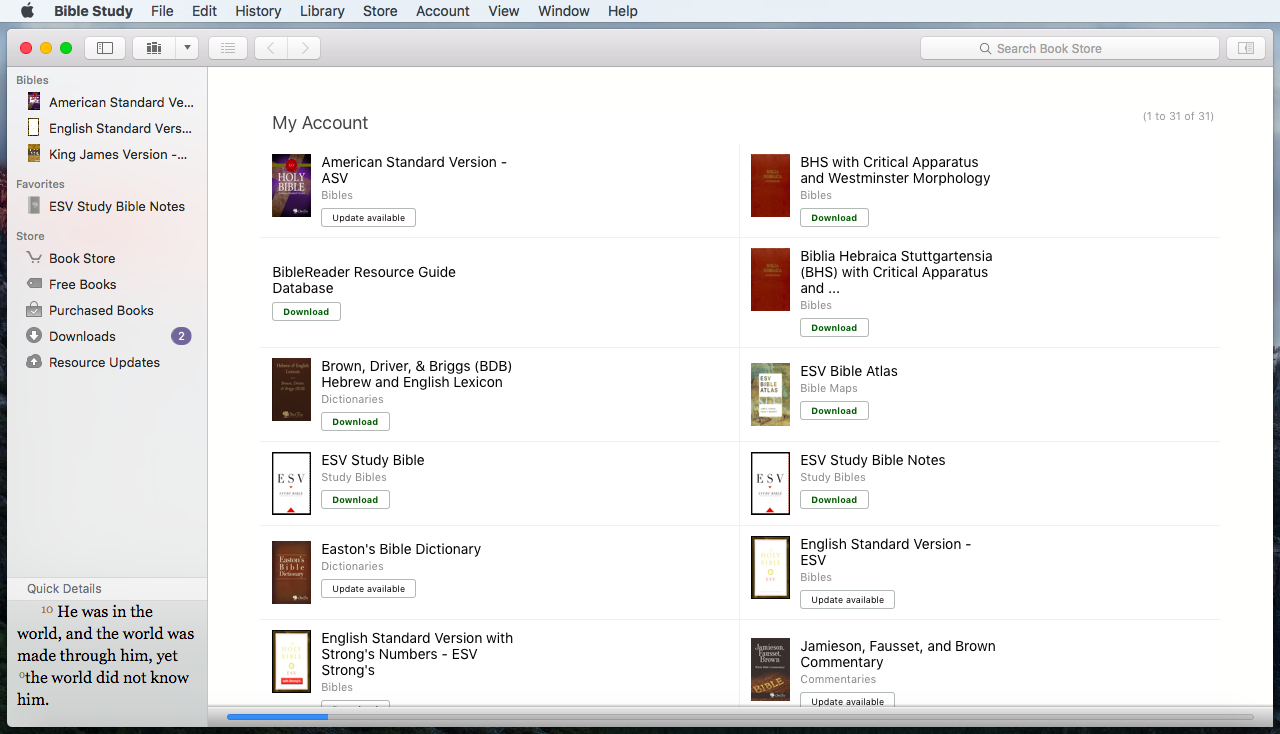 You should now see your Olive Tree products. Select a title to download it to your Olive Tree app. Once downloaded, the title should be listed in your 'Library' (open book icon in top-left corner of the app)
Download Free Books
To browse and download free resources, select "Free Books" from the left sidebar.