It is important to sign into your OliveTree.com account within the Bible Study App on your Mac. Logging in will ensure that resources you purchase in-app (processed through iTunes) are registered to your account and that the titles you purchase directly from our website will be available for download within the app. It will also ensure that any annotations (notes, bookmarks, highlights, etc.) you create will be synced to our servers so you can access them on other devices or retrieve them should something happen to your computer.
To login to your account, click on "Account" on the top toolbar.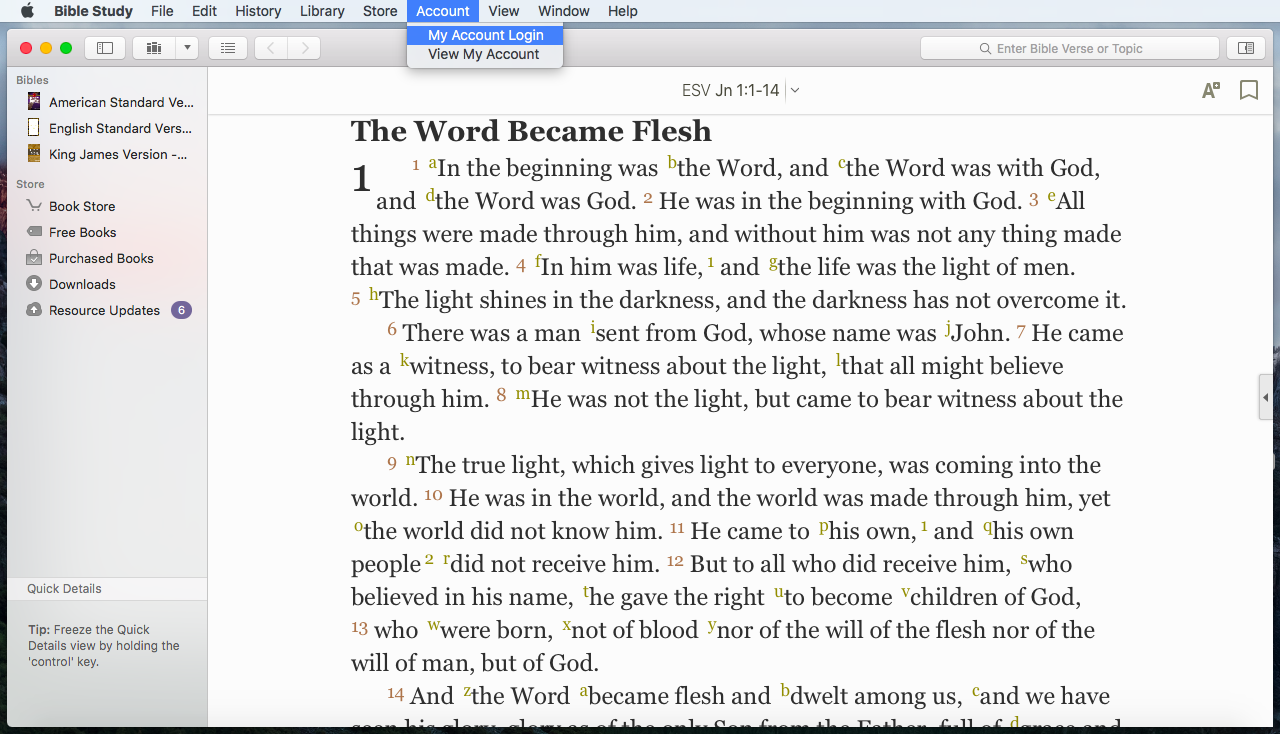 From the "Account" drop down, select "My Account Login" to enter your username and password.