Welcome to the Olive Tree Bible App! We hope that this article helps get you started with the app.
Main Icons of the App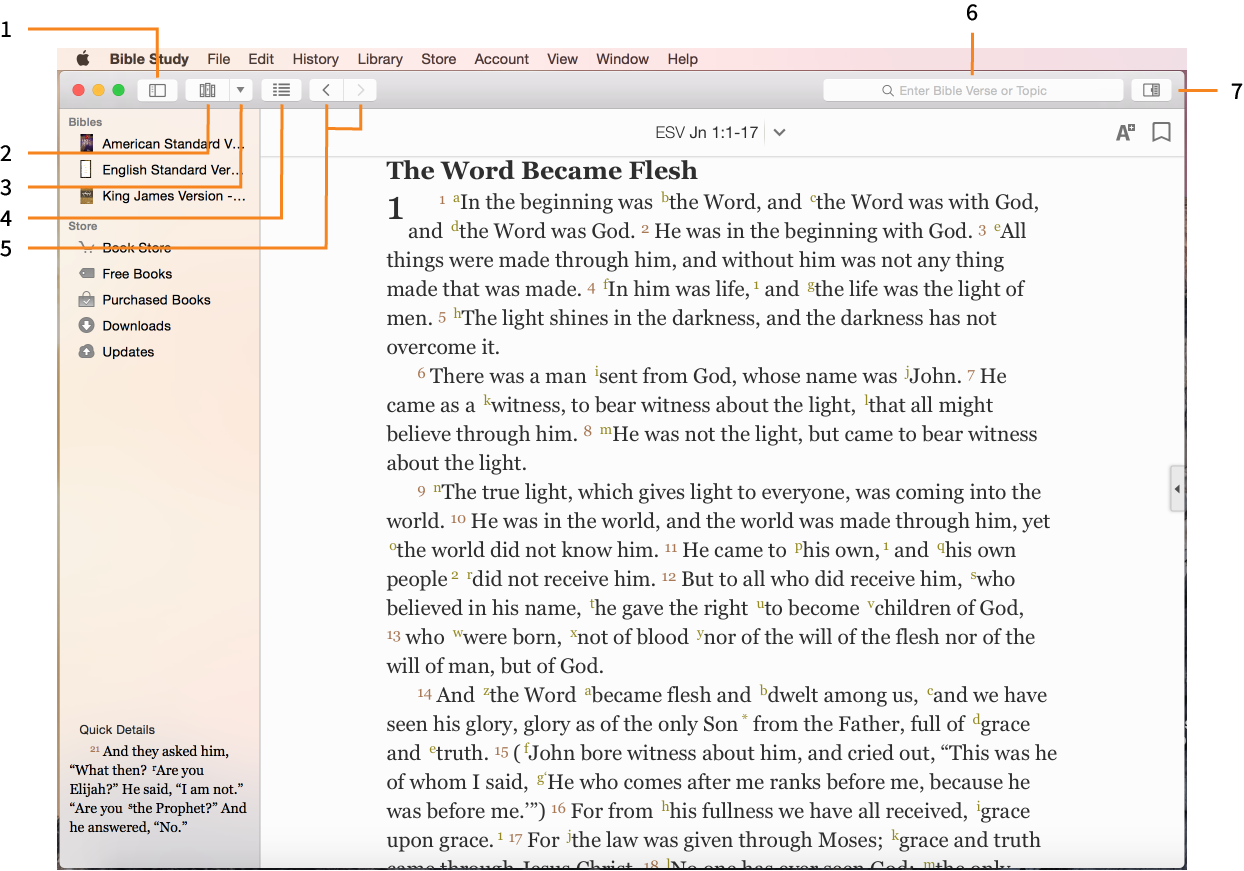 Sidebar toggle - Hide or Display the Sidebar.
Library - Switch between your downloaded resources and manage the Library.
Library Dropdown - Access the dropdown menu to quickly select a resource.
Verse Chooser - Navigate to a different area of your resource.
History Back/Forward - Quickly navigate to a previous location.
Search - Search for keywords and phrases.
Study Center -

Access some of our more in depth study features.

Resource Guide
Notes
My Stuff
Search
Library
There are also various options in the top toolbar such as Preferences (found in 'Bible Study'), File, Edit, History, Library, Store, etc.
How to Login
Logging in is an important step towards using our app. This will allow the app to automatically sync your annotations to your Olive Tree account and will give you access to resources registered to your account.
Select 'Account' in the top toolbar.
Select 'Login.'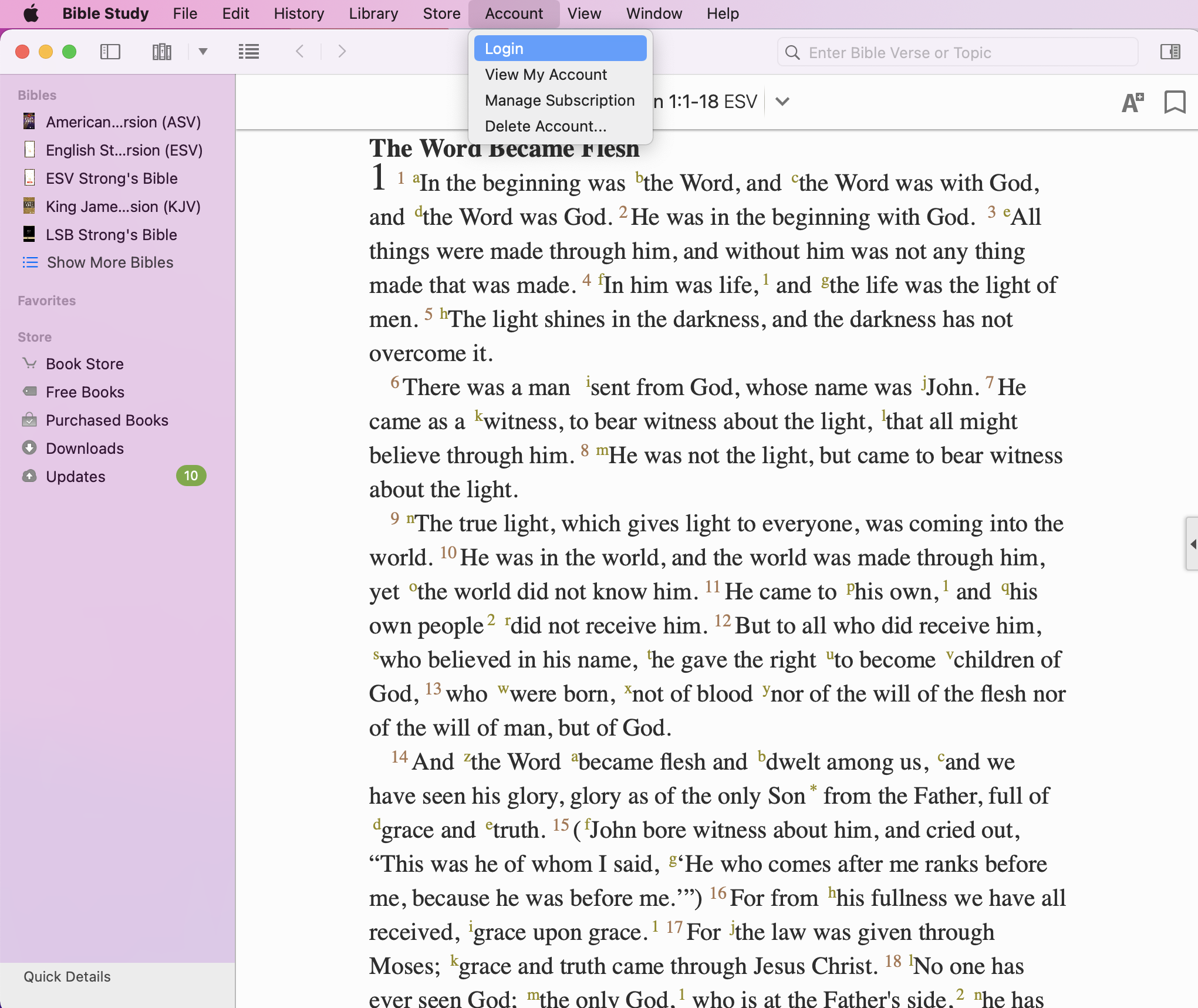 Enter your login information and select 'Login.' The popup will slide up and disappear, indicating a successful login.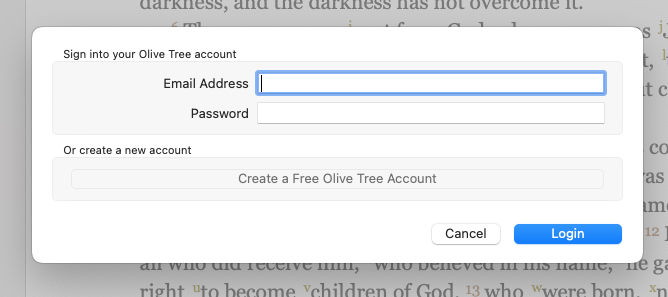 For more information on the benefits of having an Olive Tree account, visit this article Why Should I Create an Olive Tree Account?
How to Download Purchases
Before attempting to download resources, be sure to log into your app using the steps above. Once you're logged in, follow these steps to download your books:
We recommend downloading your books from the Library.

To open your Library, select the Library icon on the toolbar.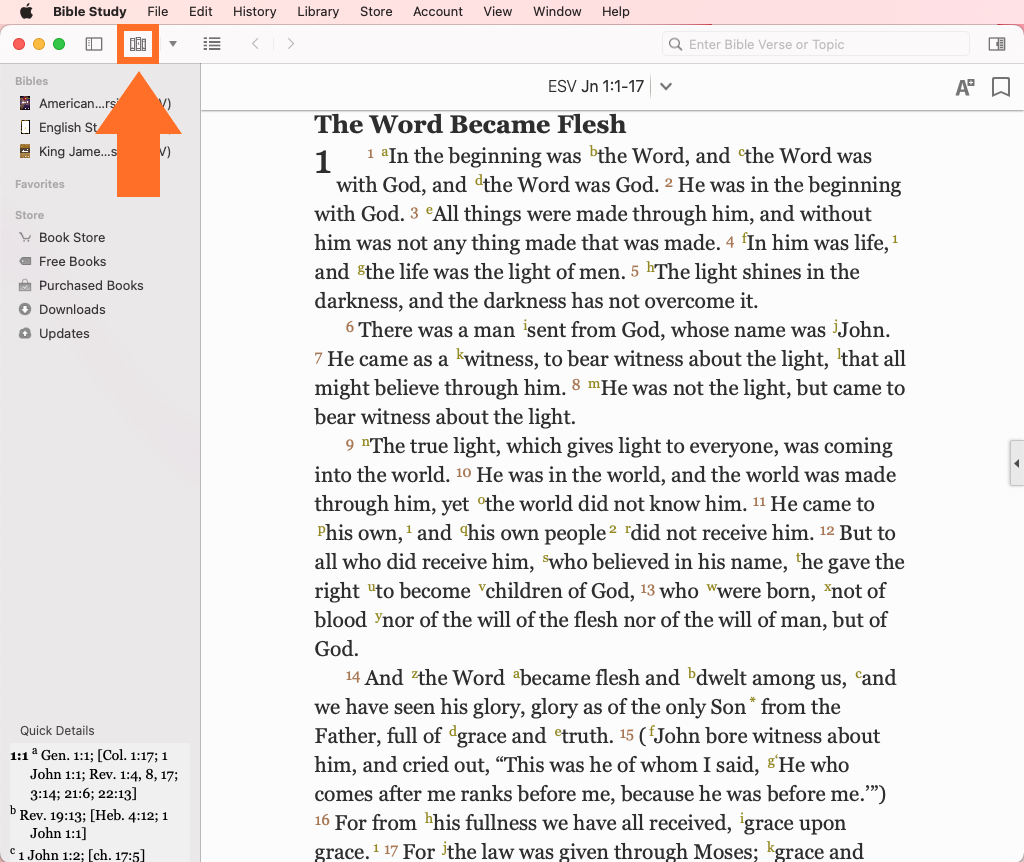 The Library can also be opened by selecting 'Library' in the top toolbar and then 'Manage Library'.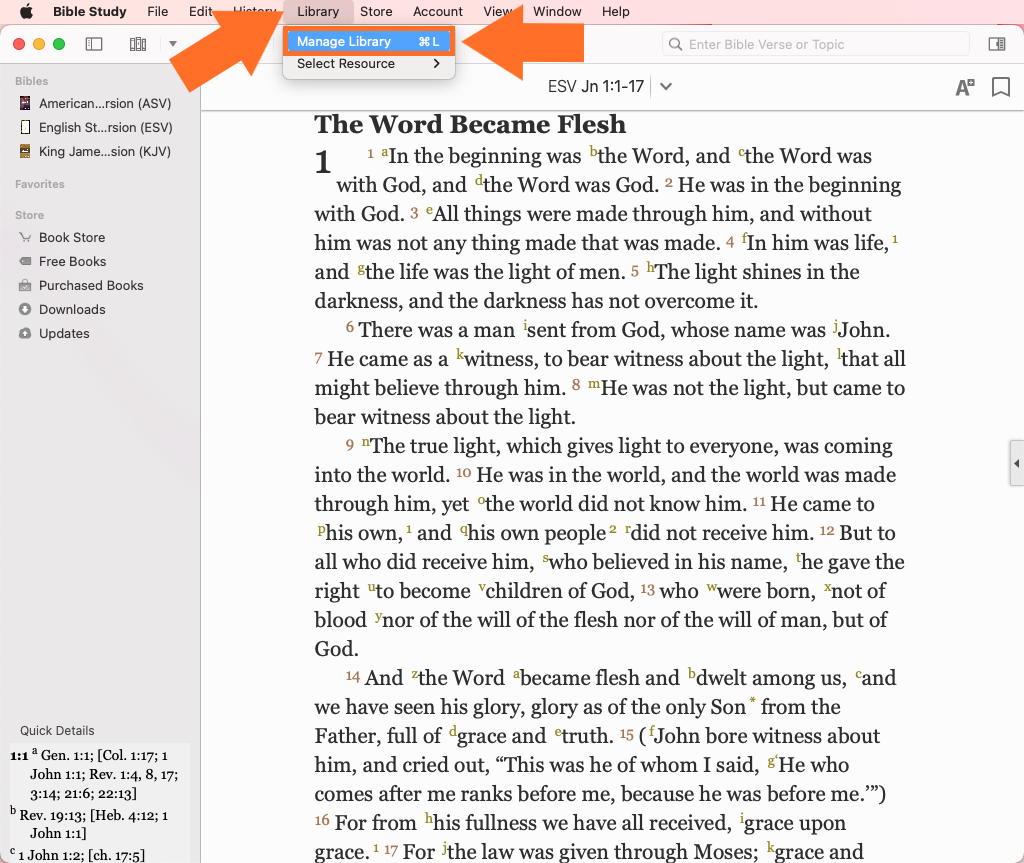 Resources that are not yet downloaded will say 'Not Downloaded'. Select a title you wish to download and select 'Download'.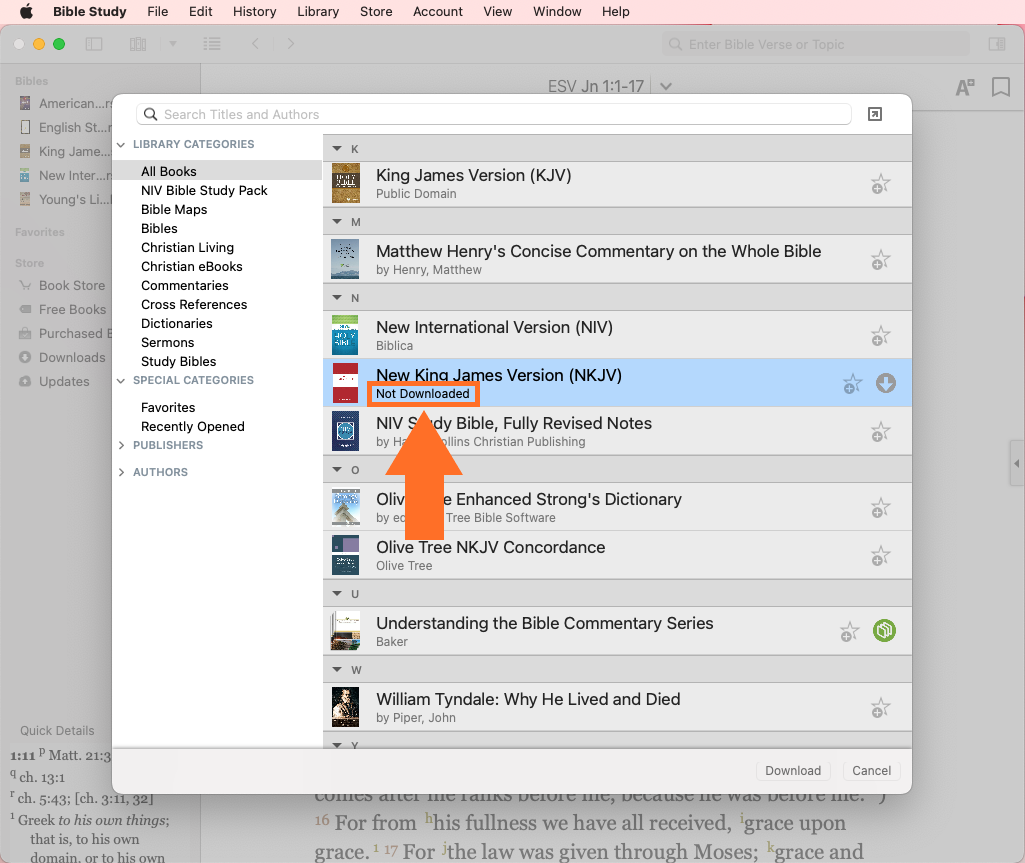 Once a resource has been downloaded, you can double click it or select 'Open' to open it in the main window.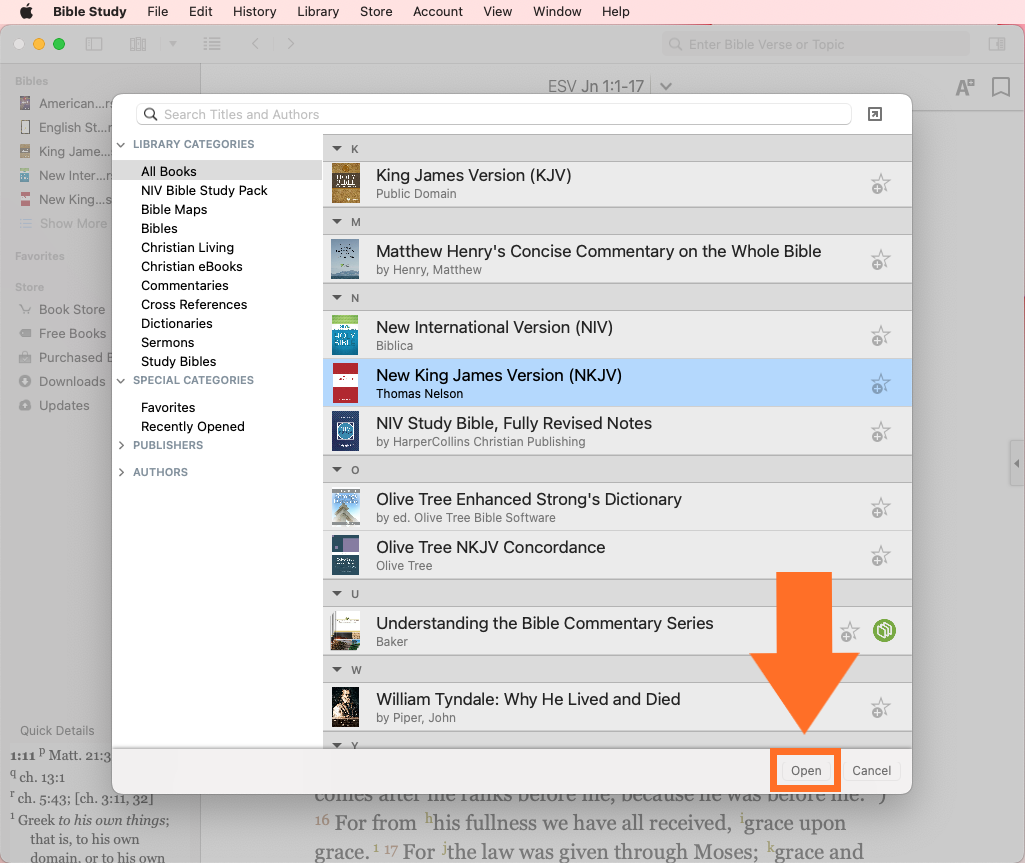 For more detailed instructions on downloading your books, please see the expanded steps in this article.
Using the Library
Once downloaded, select the Library icon to access and open your downloaded titles. Alternatively, access the Library by selecting 'Library', then 'Manage Library' in the top toolbar.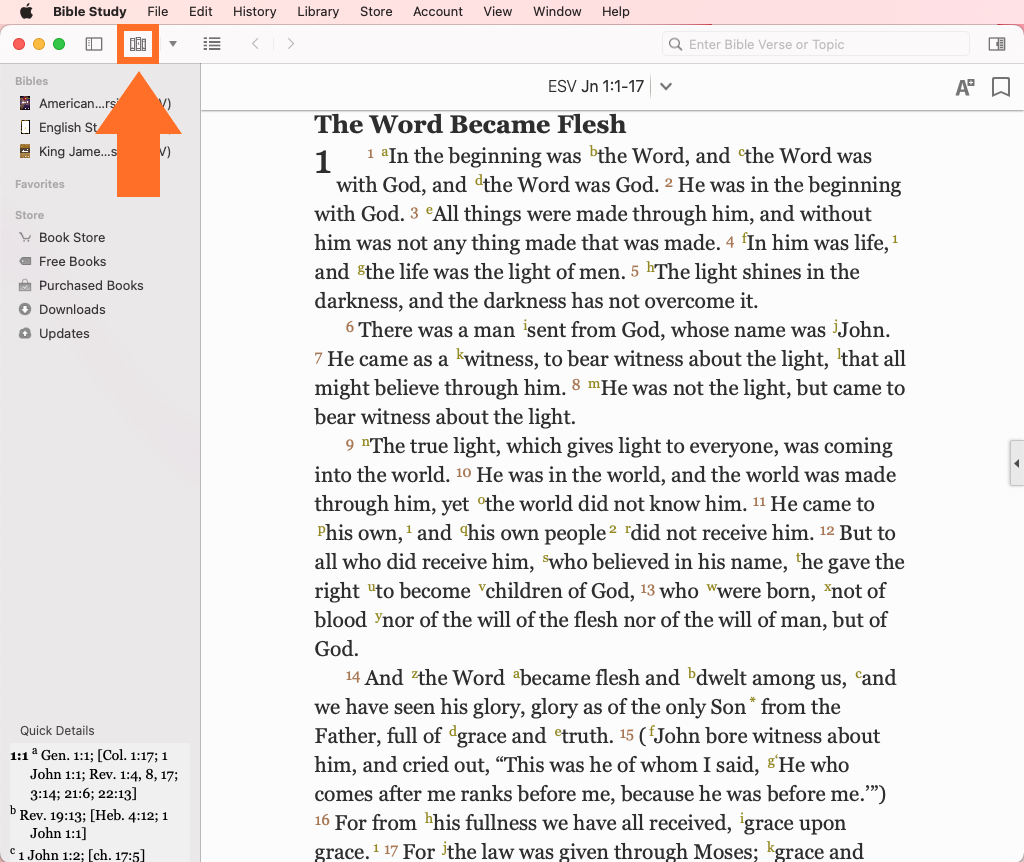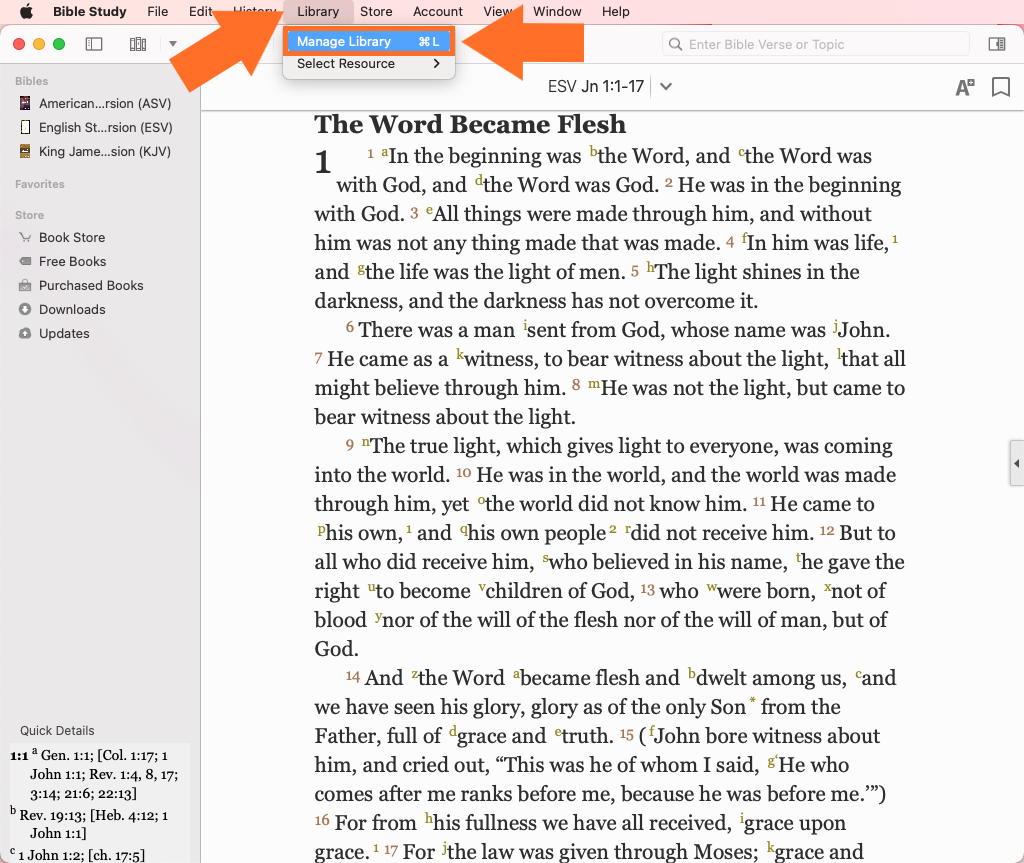 More information on using the Library can be found in this article.