The Olive Tree Bible App is free to download in the App Store. Once you install the app on your device(s), you will have access to free features, like reading plans, personal notes and highlights, and parallel reading, and free resources. We offer over 100 free resources, including a number of Bible translations, so you can start your Bible study in the Olive Tree Bible App right away. This article will show you how to install and open free resources in your Olive Tree Bible App.
If you don't yet have the app installed, check out this article to download the app to your device. Once the app is installed and open on your device, tap on the Store icon on the toolbar: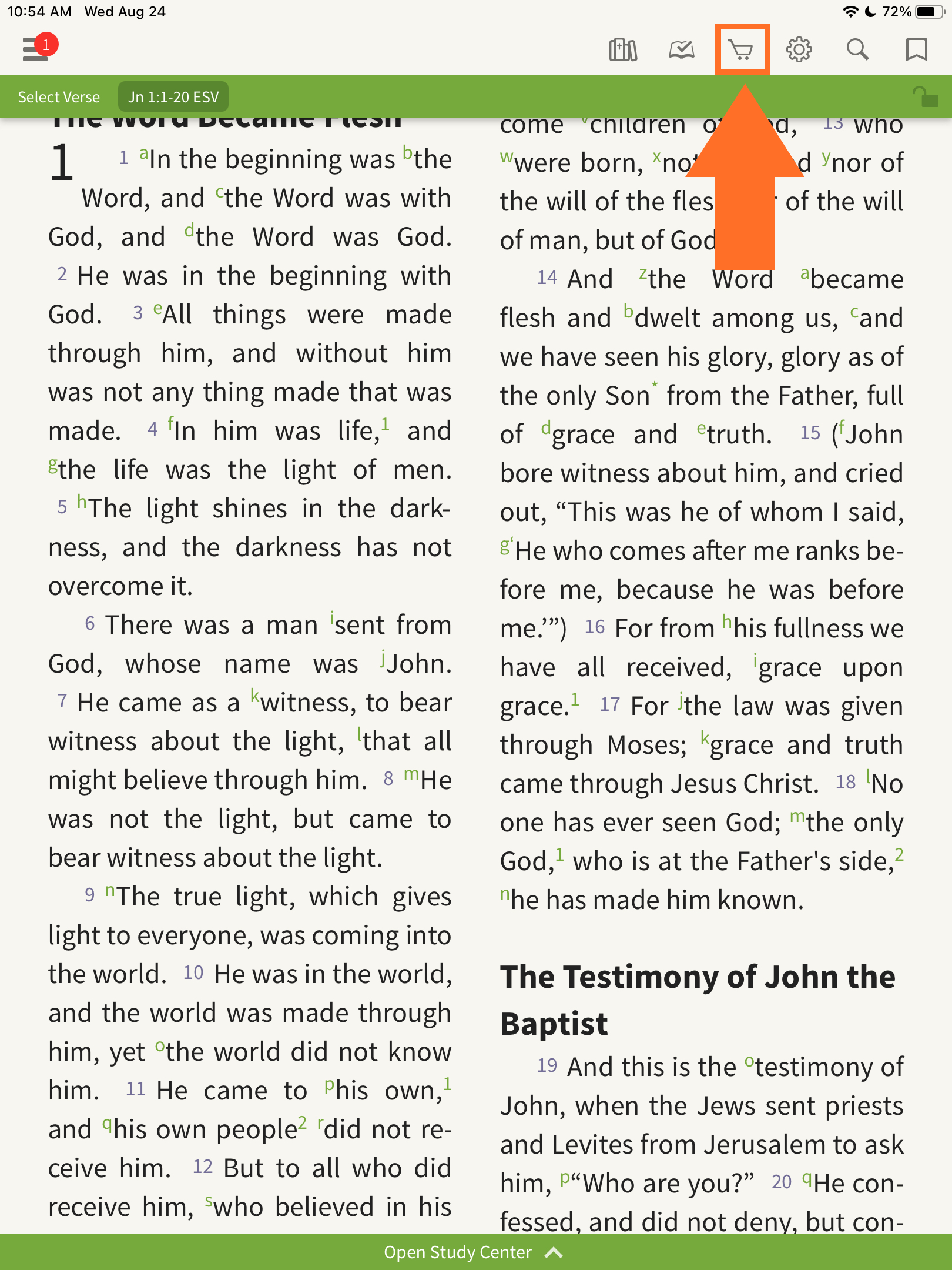 When the Store is open, tap on Categories at the bottom of the screen: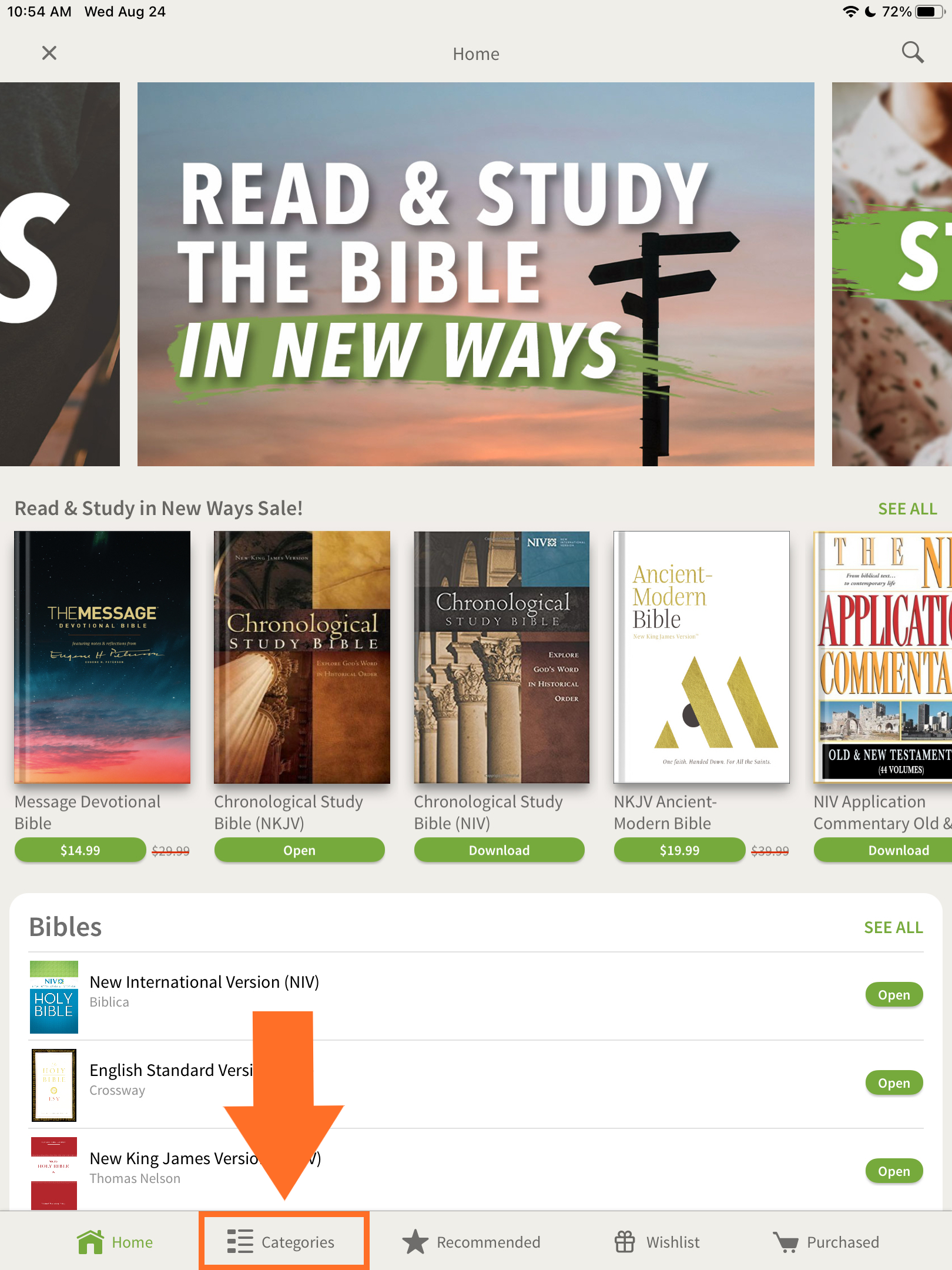 Scroll down through the list of Categories until you see Free Resources. Tap on this category to open the list of free resources.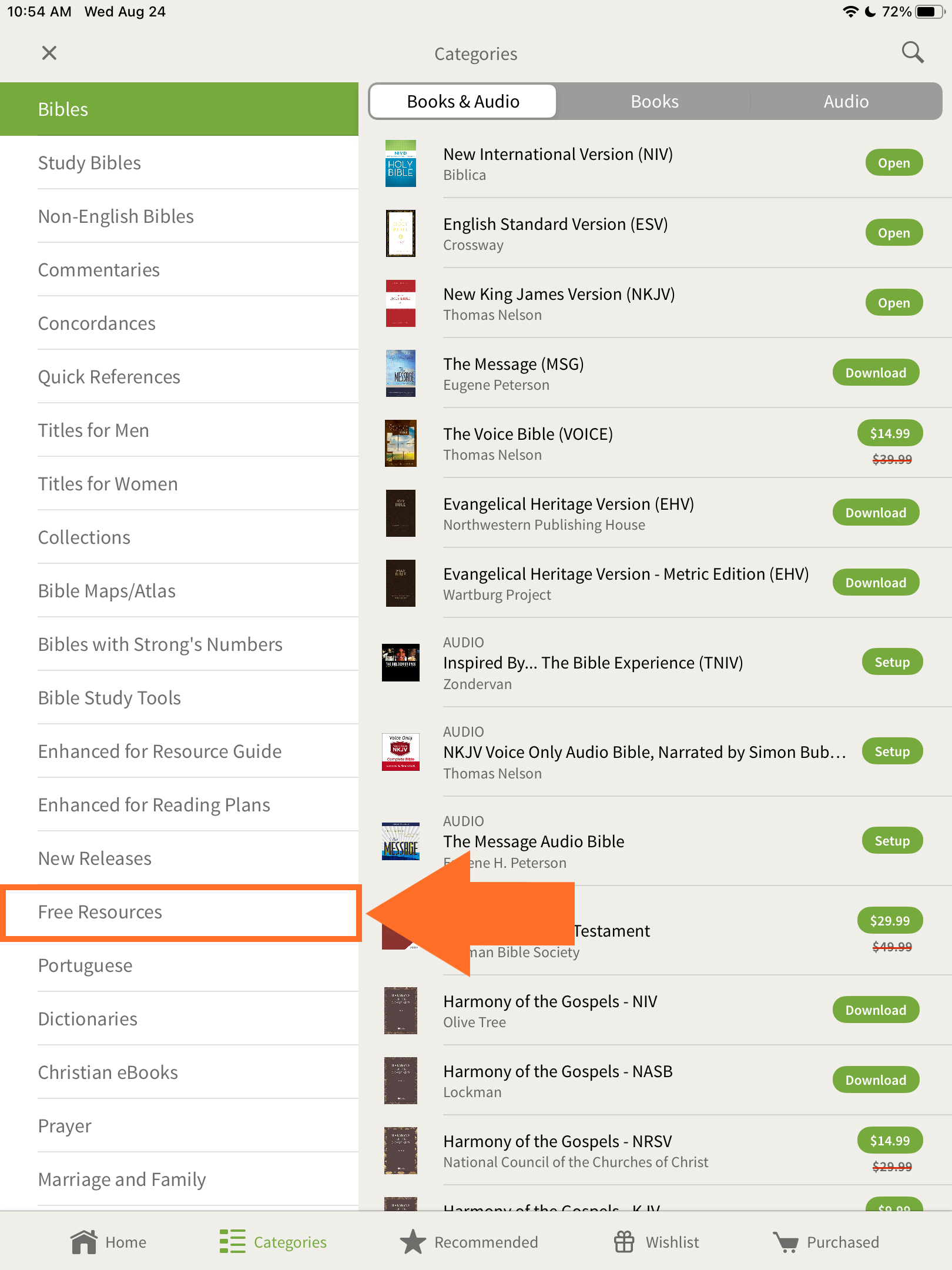 Scroll through the list to see the variety of free resources you can download to your Library in the app. Each resource in the list has a Download button on it. If it is a free audio resource, the button may say 'Setup' instead. When you see a resource you want to add to your Library, tap Download: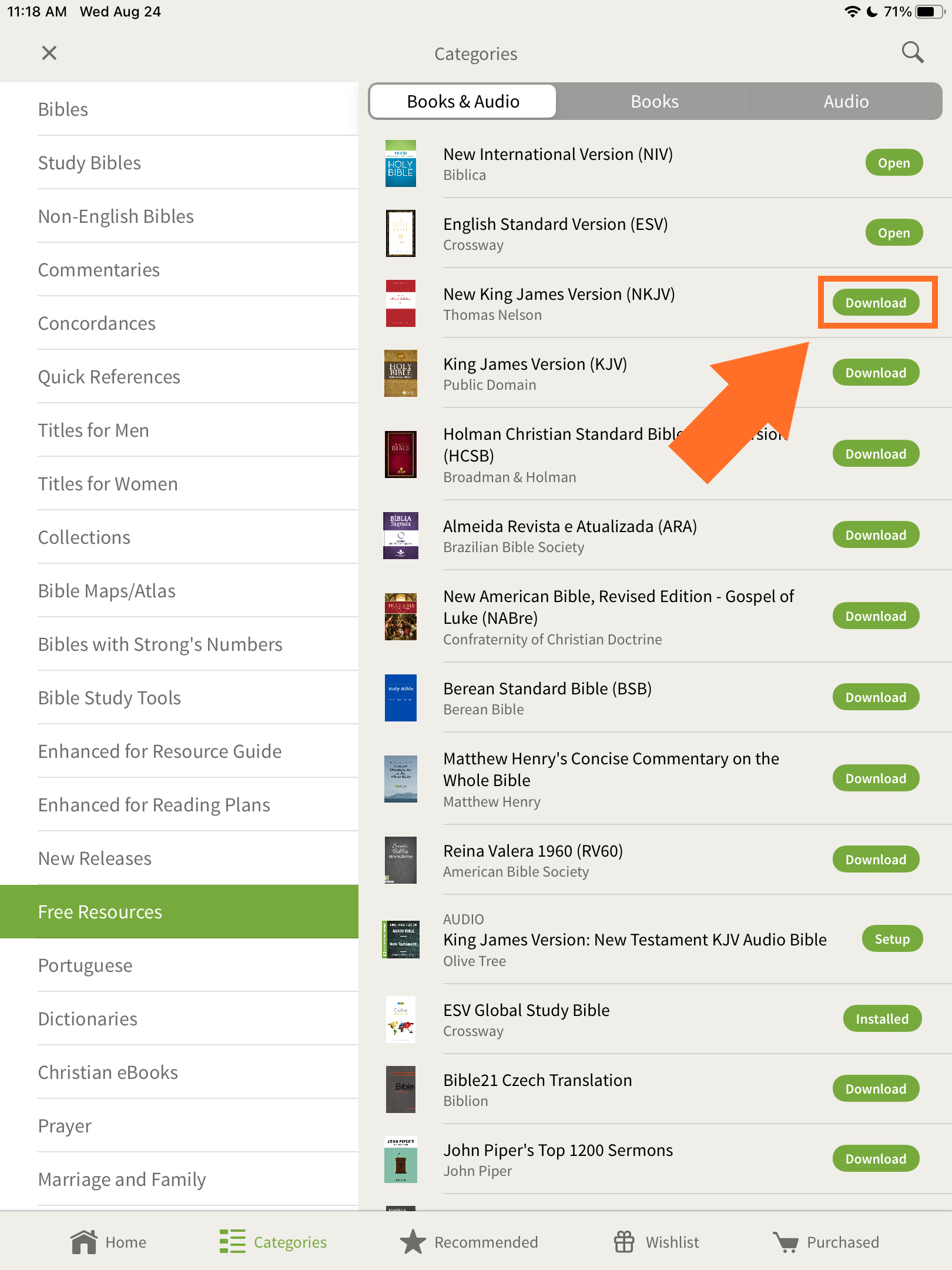 When the download has completed, the button will change to 'Open' or 'Installed'. Both of these mean that the resource has been added to your Library. A resource that says 'Open' can be opened from this screen. Tap on 'Open' and the text of the resource will appear.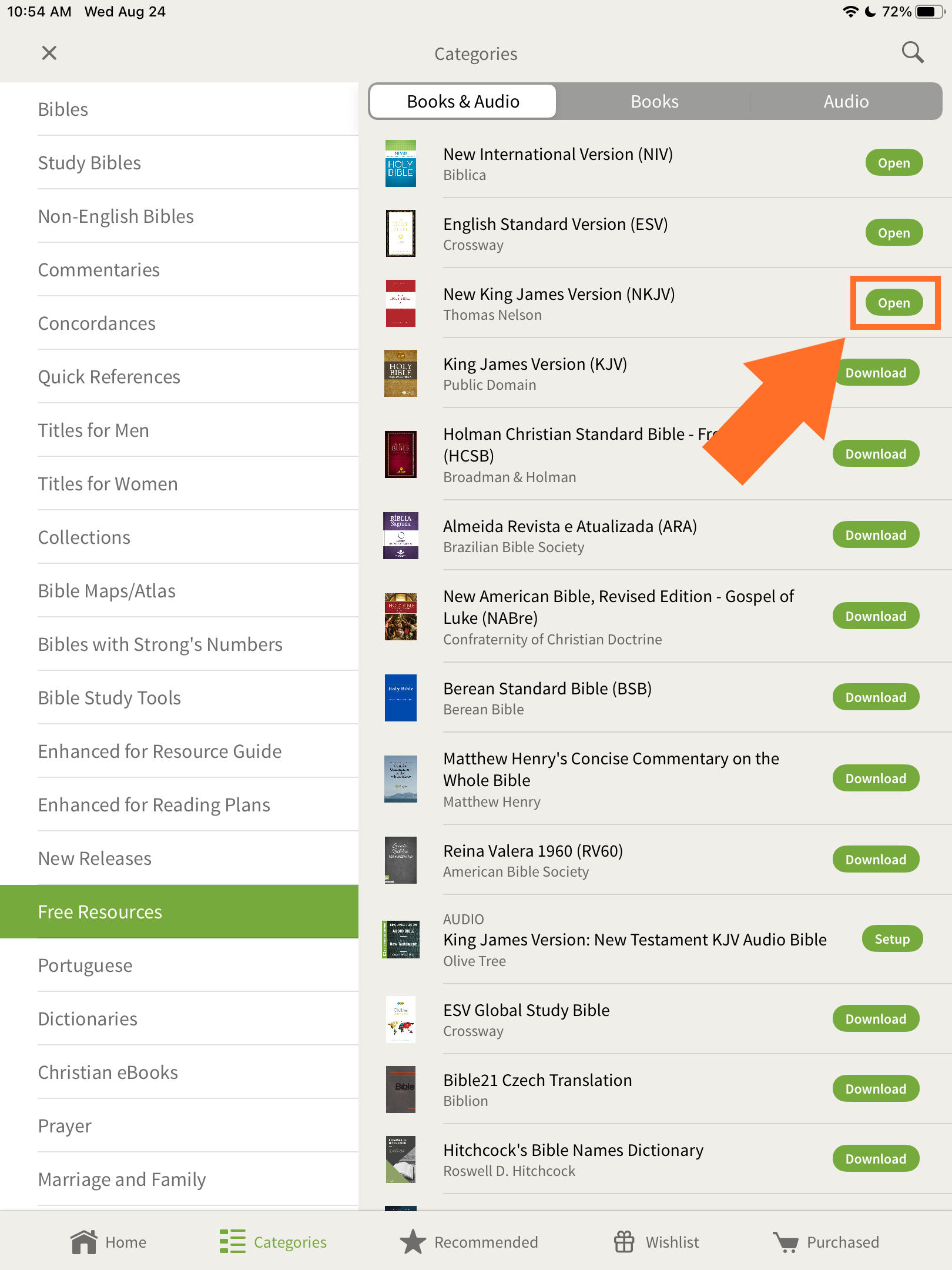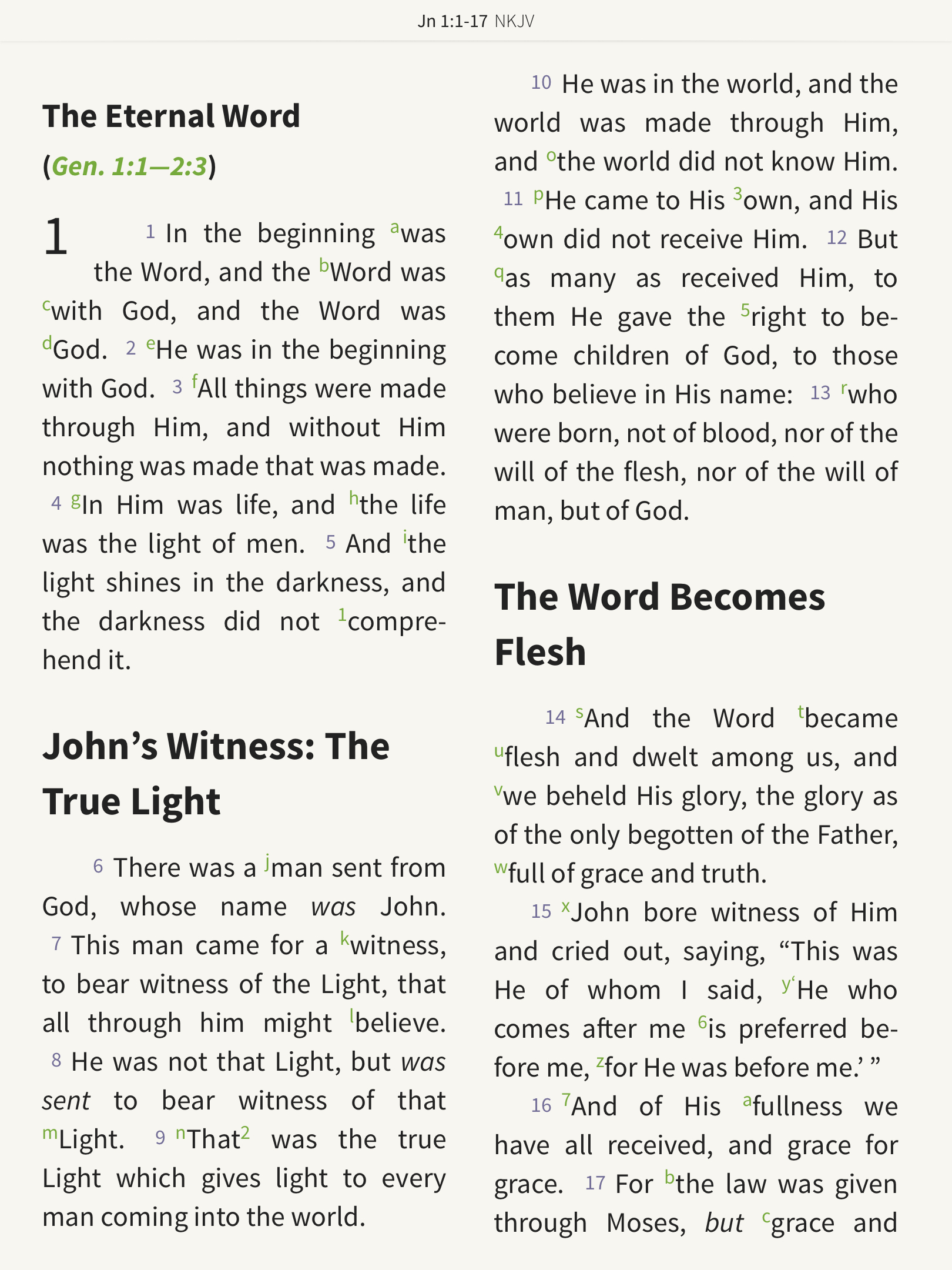 If the resource says, 'Installed', it needs to be opened directly from the Library.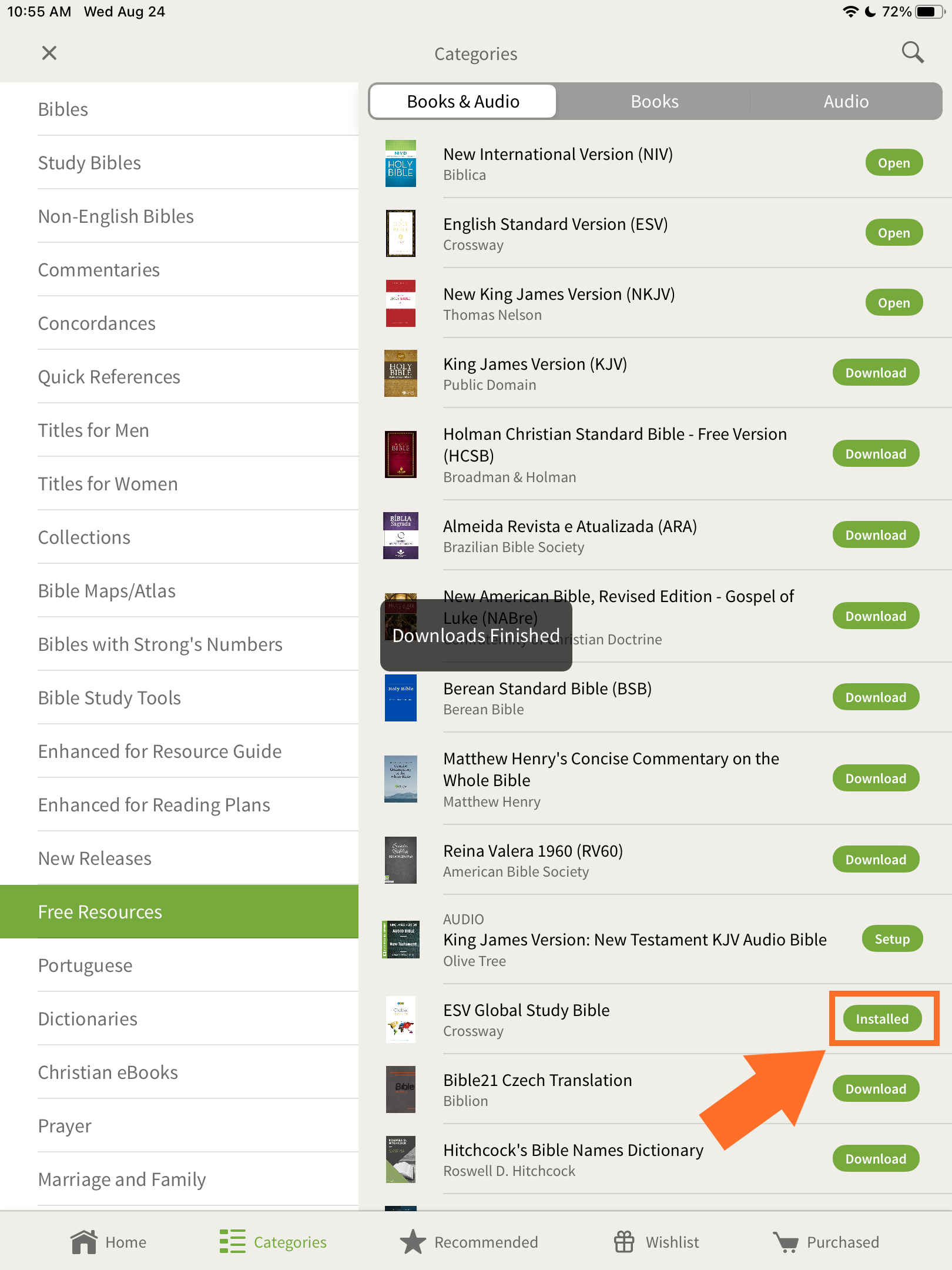 To return to the Library, tap on the arrow and then the 'X' in the upper left corner. Tap on the Library icon on the toolbar.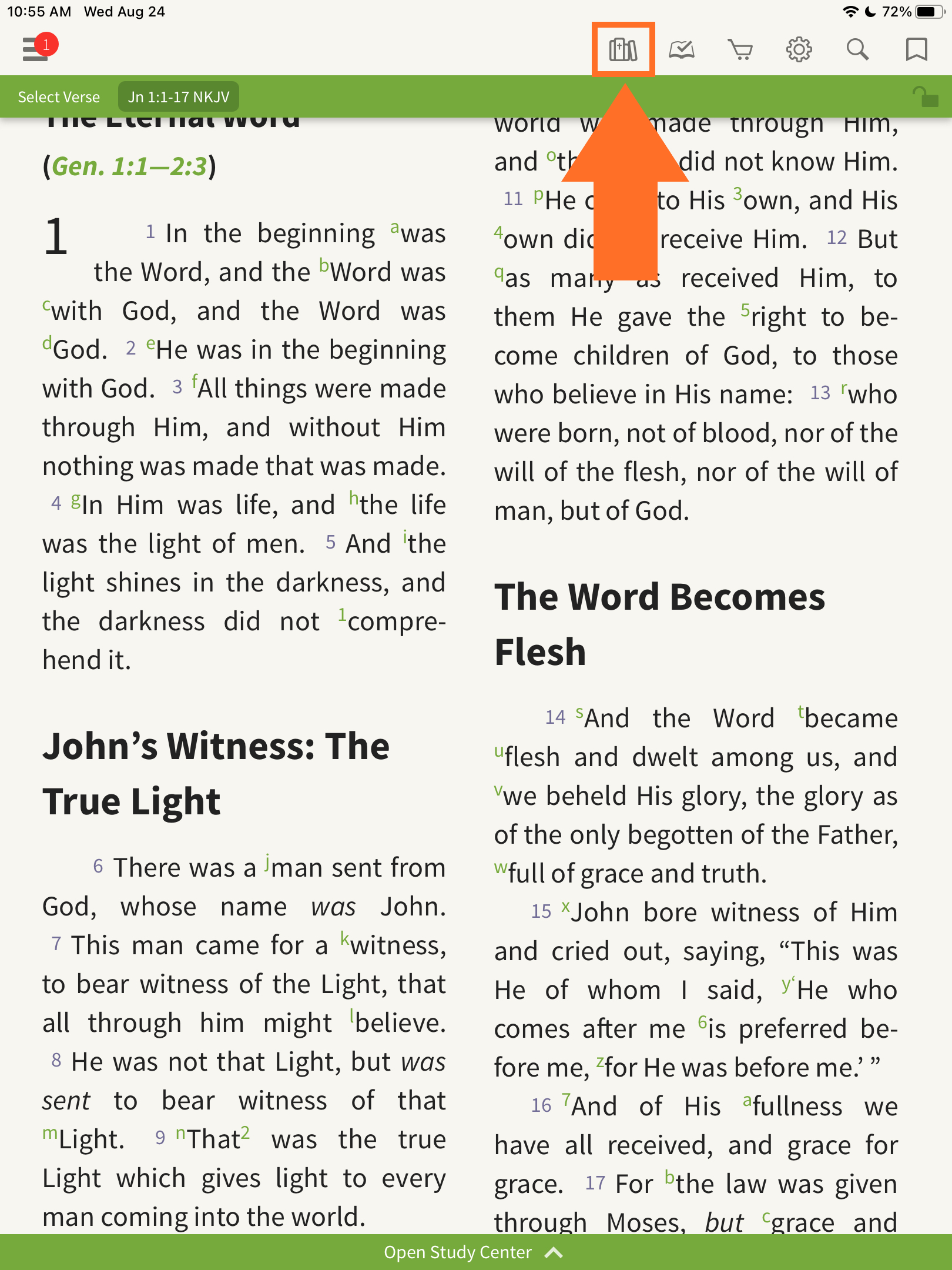 Tap on the 'Device' tab in the Library and tap on the resource to open it.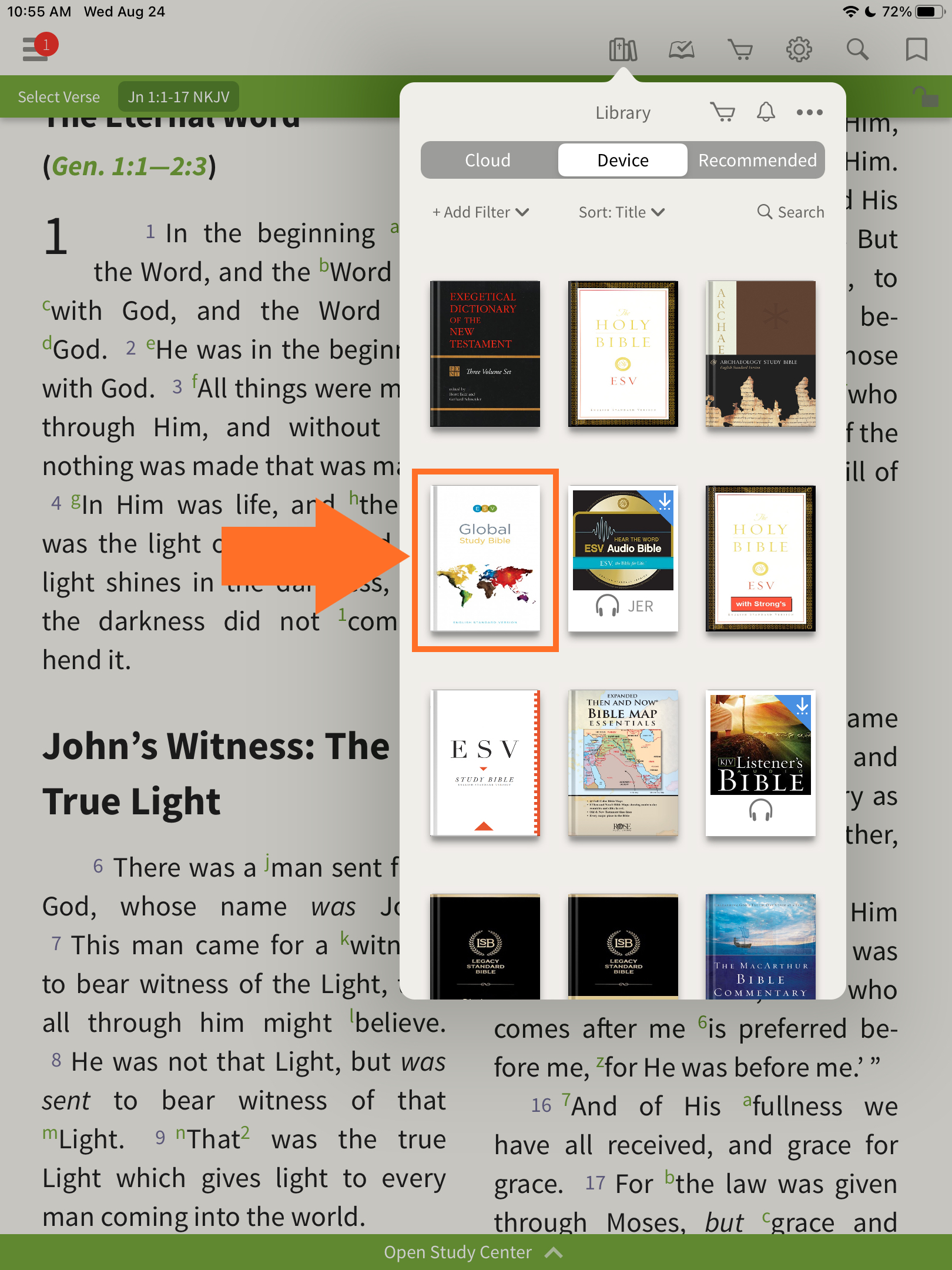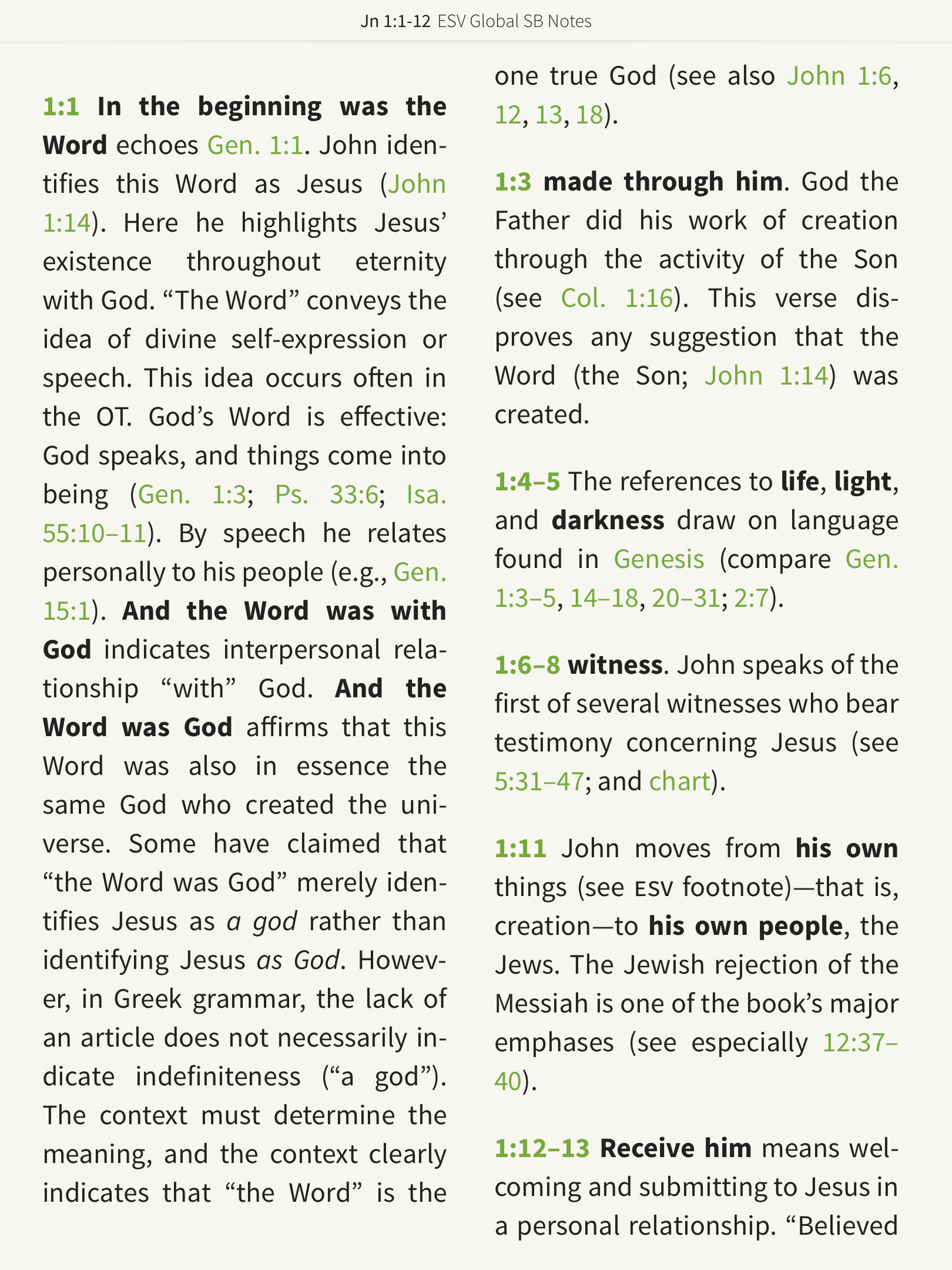 You are welcome to download as many free resources as you want to the Library. Return to the Store, Categories, and Free Resources any time to download a new resource.
We hope this article has been helpful for you. Don't hesitate to check out our other iOS Help articles here and our resource related articles here. If you have more questions, submit a request to our Customer Support team here. They are happy to help!