Settings for the app are located by tapping the settings icon from the toolbar.

Below is a list of the different settings located in the Settings icon on the toolbar. You'll also find a brief explanation where clarity may be necessary.
Quick Settings Menu
(Tap the Settings icon.)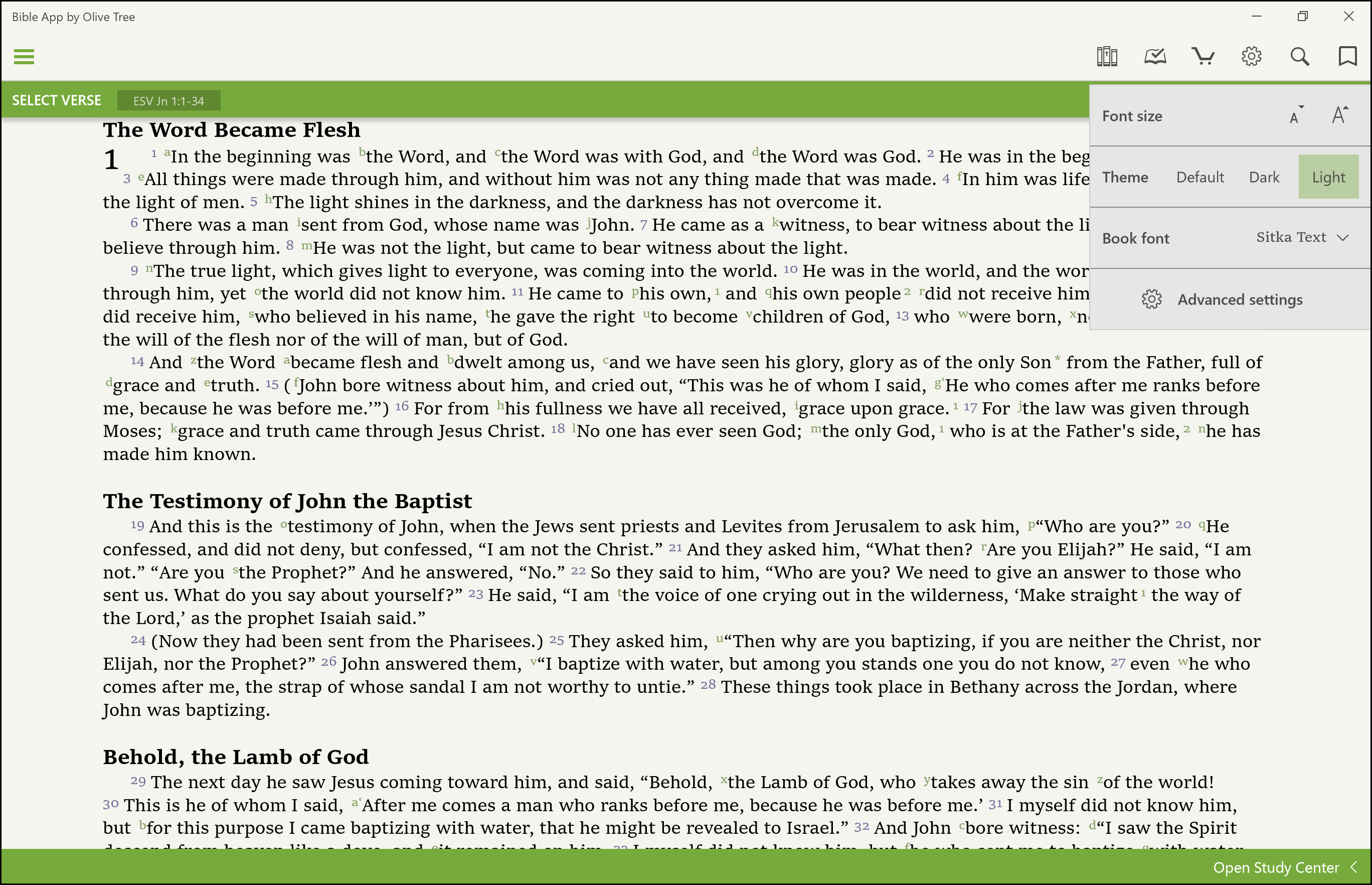 Font Size - A quick way to change the font in the main window
Select Theme - Choose between the default theme or low light theme.
Font Face - A quick way to change the font face
Advanced Settings - Access additional settings that are described below.
Advanced Settings
(Tap the Settings icon and choose Advanced Settings.)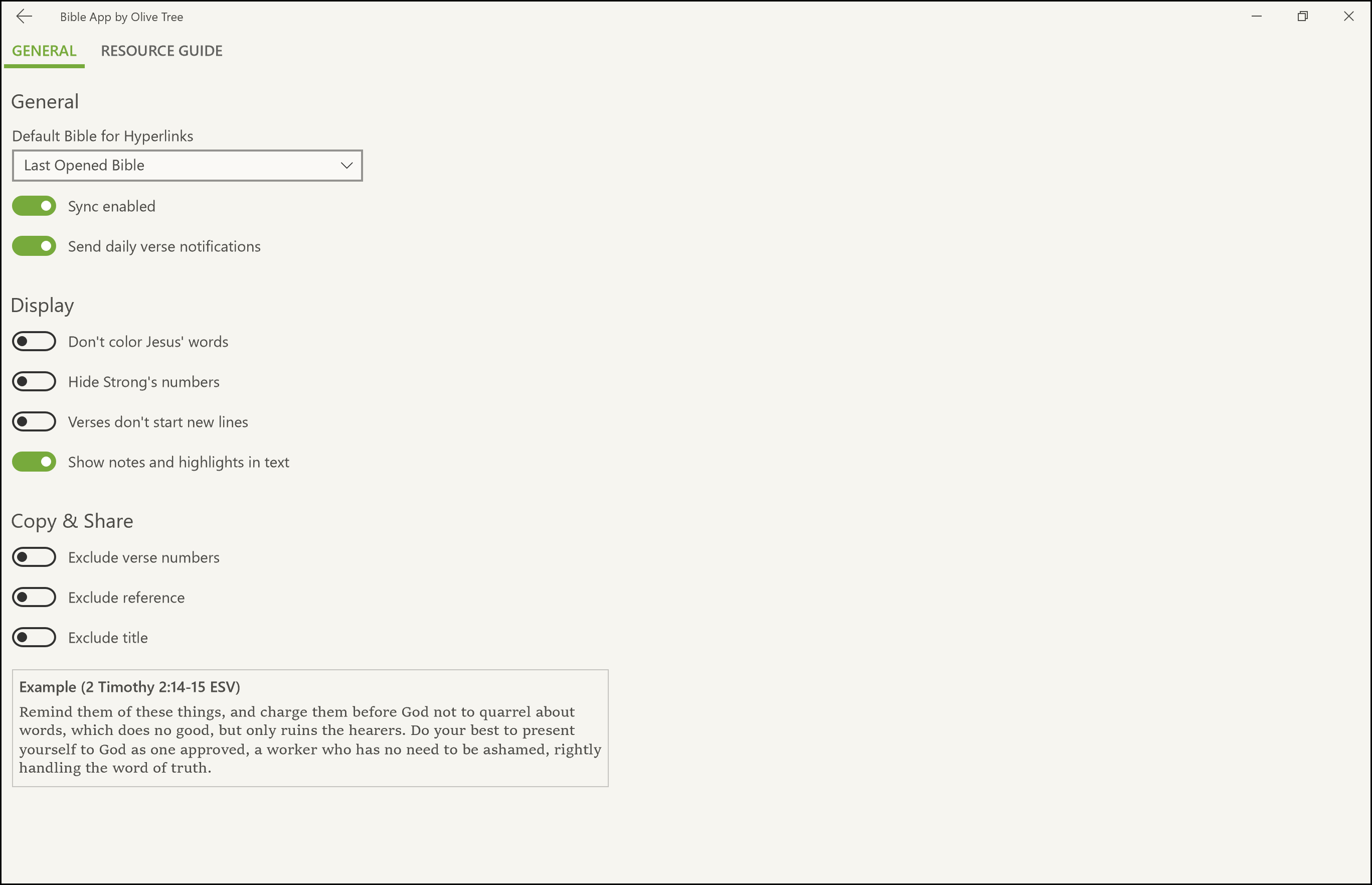 General

Default Bible for Hyperlinks
Sync
Daily Verse notifications

Display

Color Jesus Words
Strong's numbers
Verses start new lines
Notes and highlights in text

Copy & Share

Verse Numbers
Reference
Title

Resource Guide Settings - Here you can choose what products to see in the resource guide and what order they appear in. Select a section to edit what appears. Use the switches to turn resources on or off. Drag the resources to change their order.