Within the Olive Tree Bible App, we offer the ability to copy and paste text. This article explains the 'Copy & Share' settings within the app as well as our two methods of copying text.
Copy Settings:
You can adjust the copy and paste settings within the Olive Tree Bible App by following the steps below.
Select the Settings icon on the toolbar.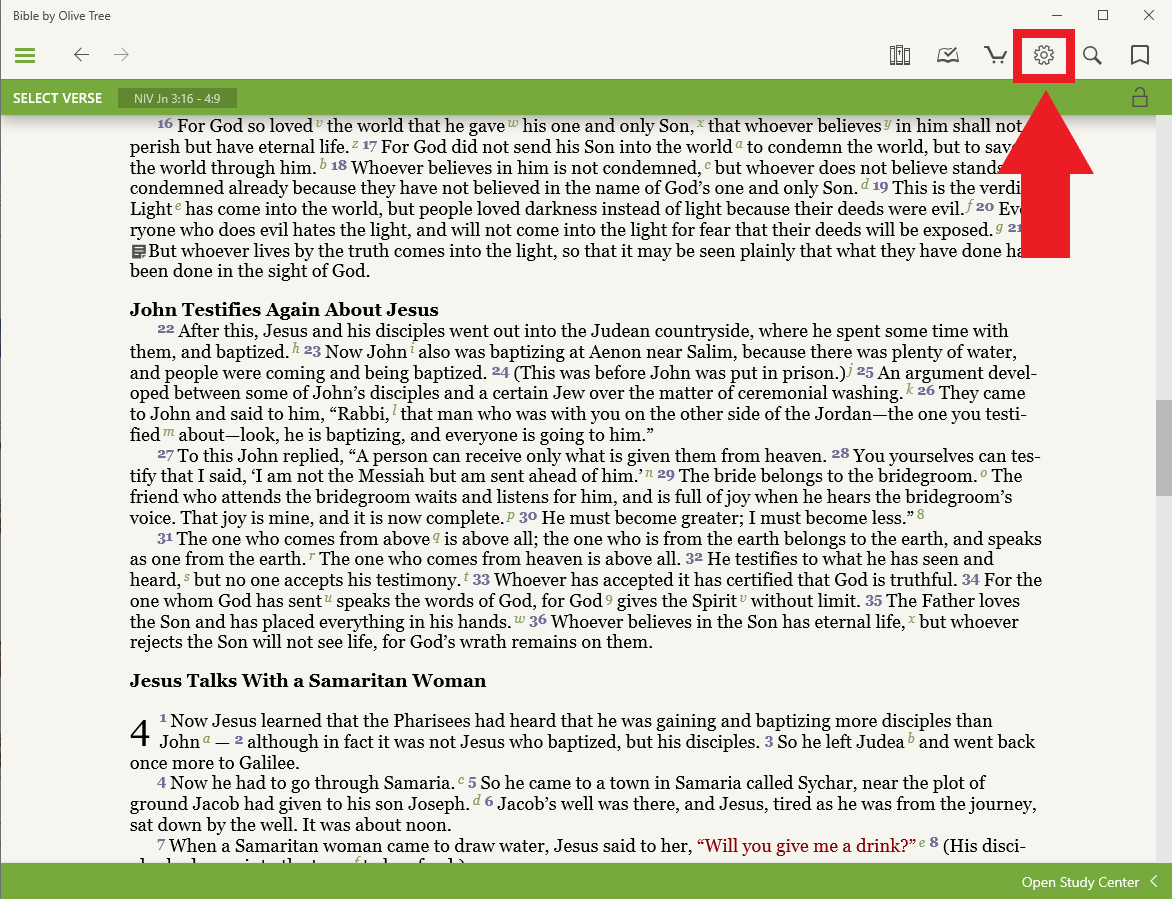 Select 'Advanced Settings'.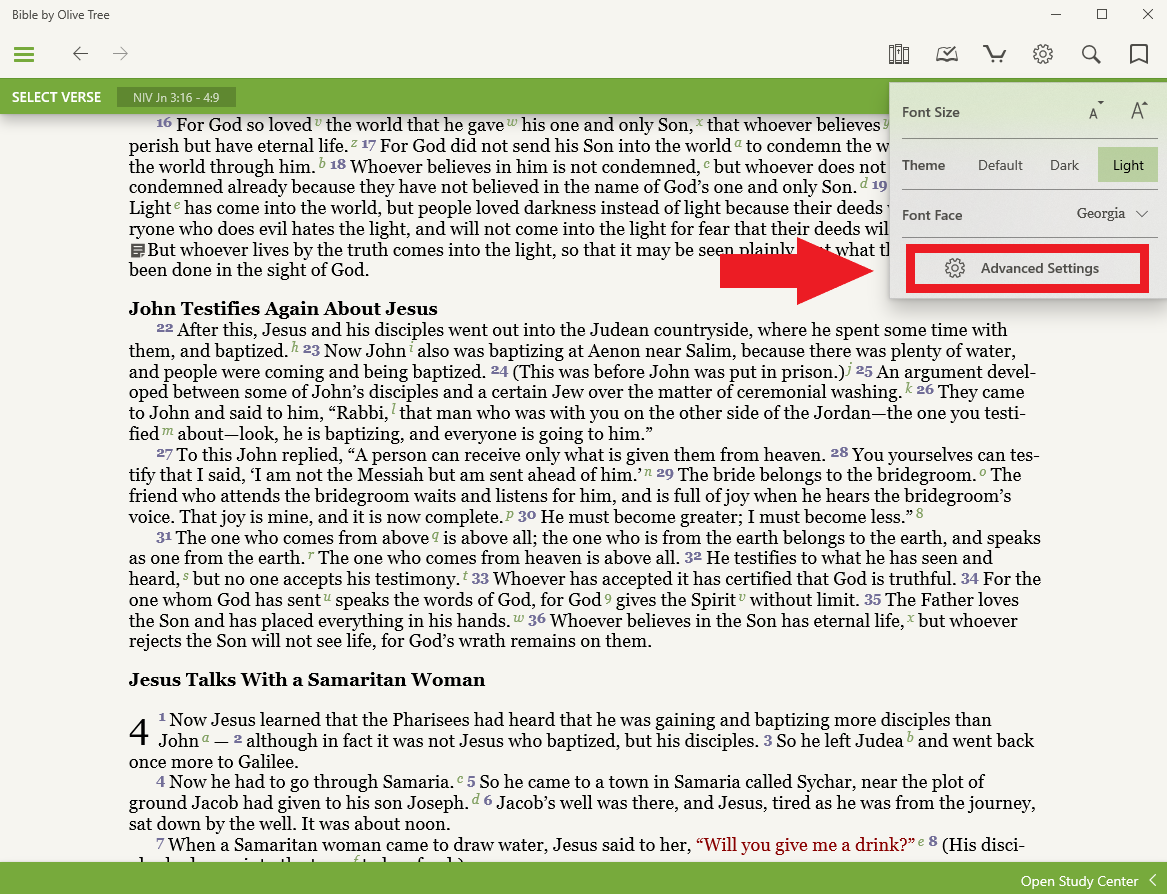 In the General section, you will see the 'Copy & Share' settings.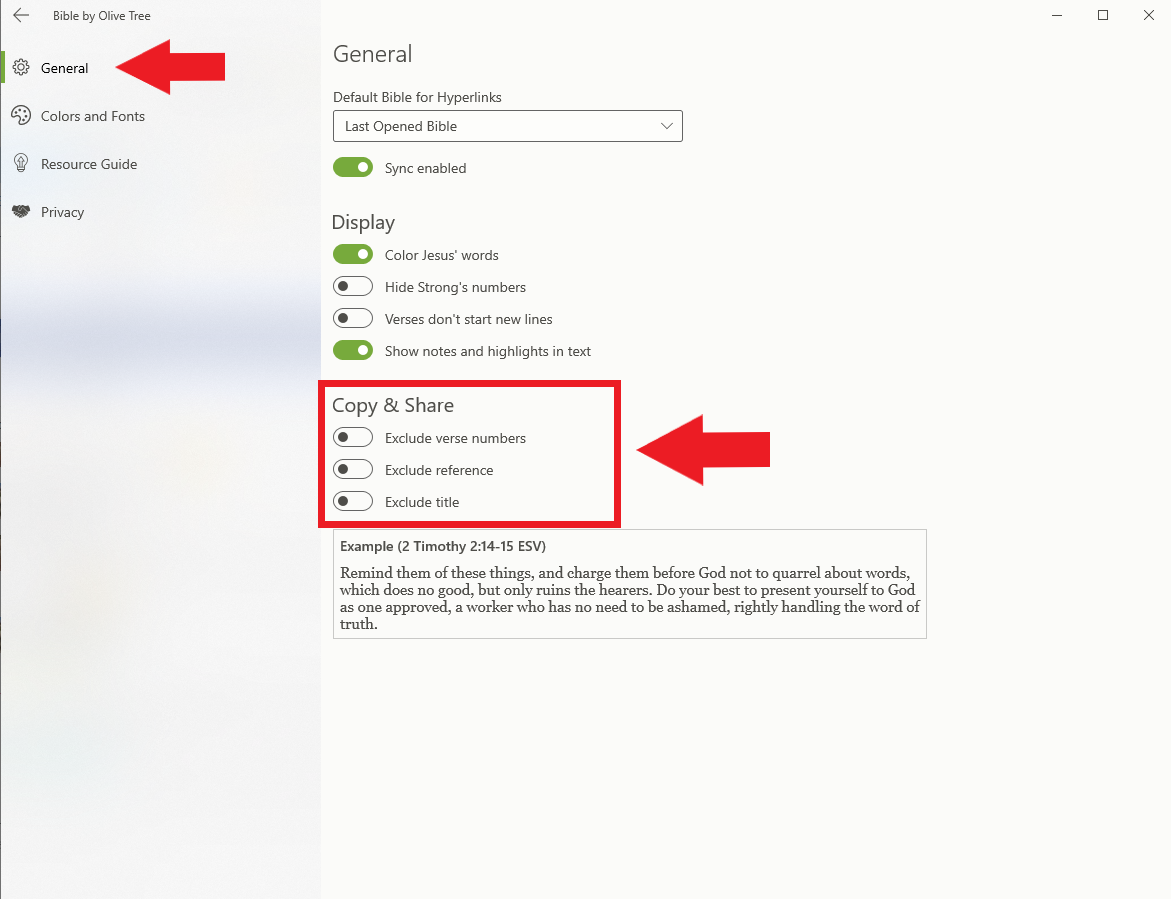 Toggle the 'Exclude Verse Numbers,' 'Exclude reference' and 'Exclude title' settings on or off to adjust as desired. Additional options will appear, depending on what you choose.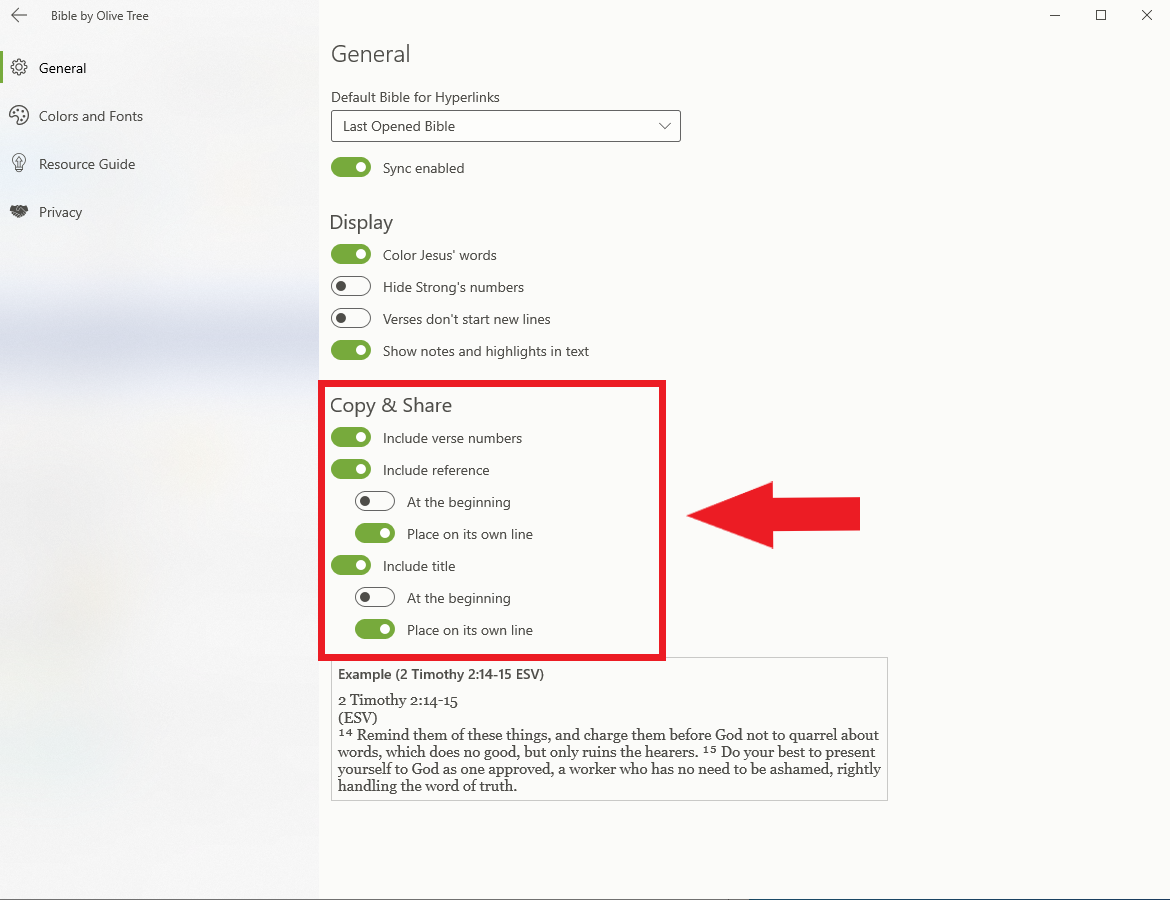 As you select your preferences, you can view an example on the same screen that demonstrates how the pasted text will look with the settings you have chosen.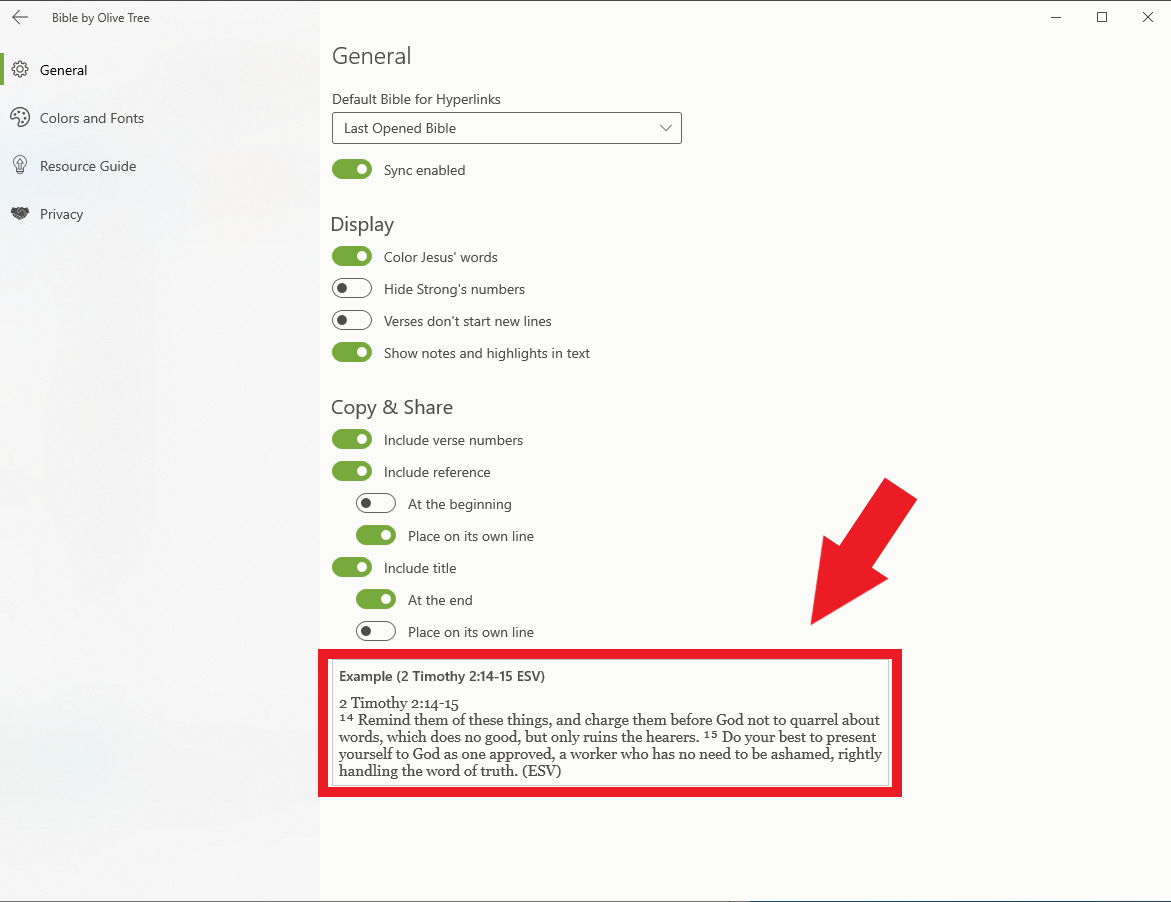 Once you are happy with your Copy & Share settings, simply select the back arrow in the upper left corner to save the settings and return to your main reading window.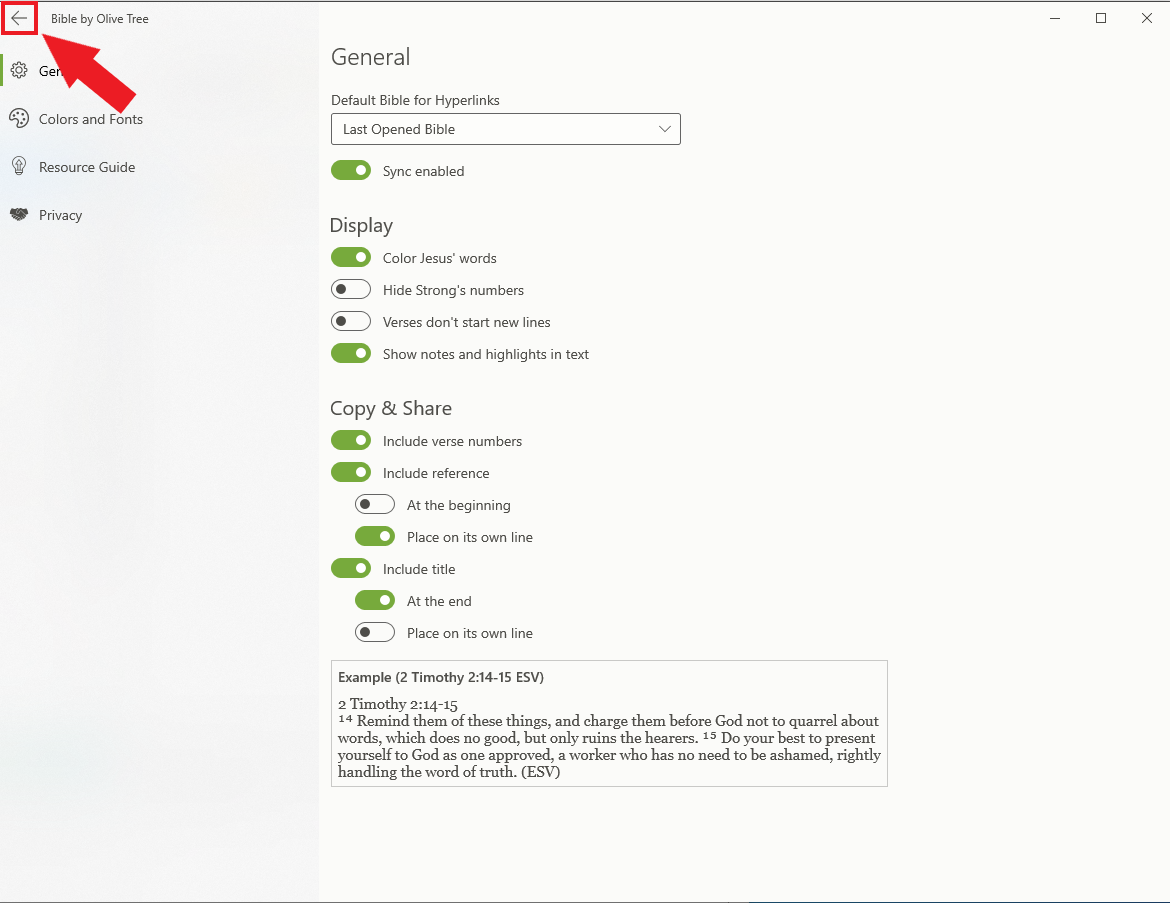 Copying a Single Bible Verse:
When copying a single Bible verse, the best method is to select a Bible verse number within the app: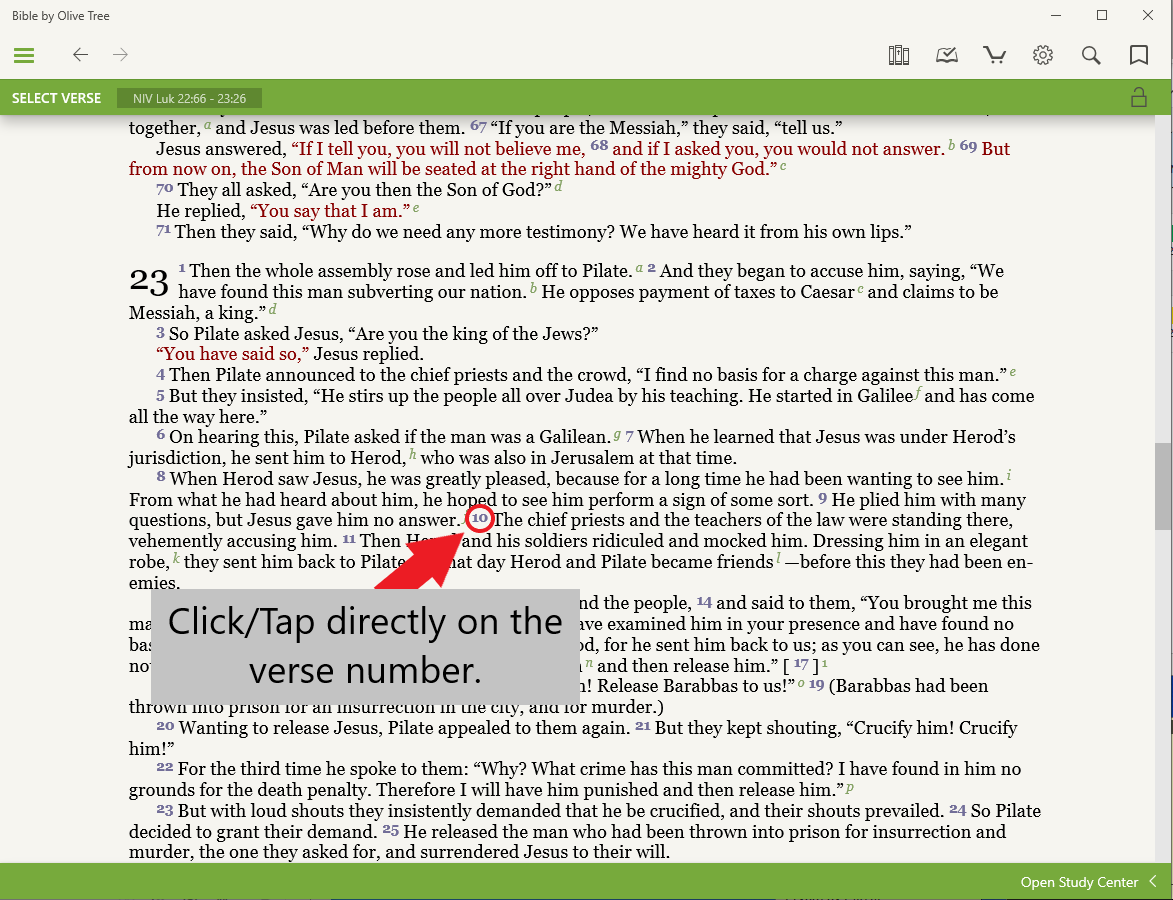 Then select 'Copy':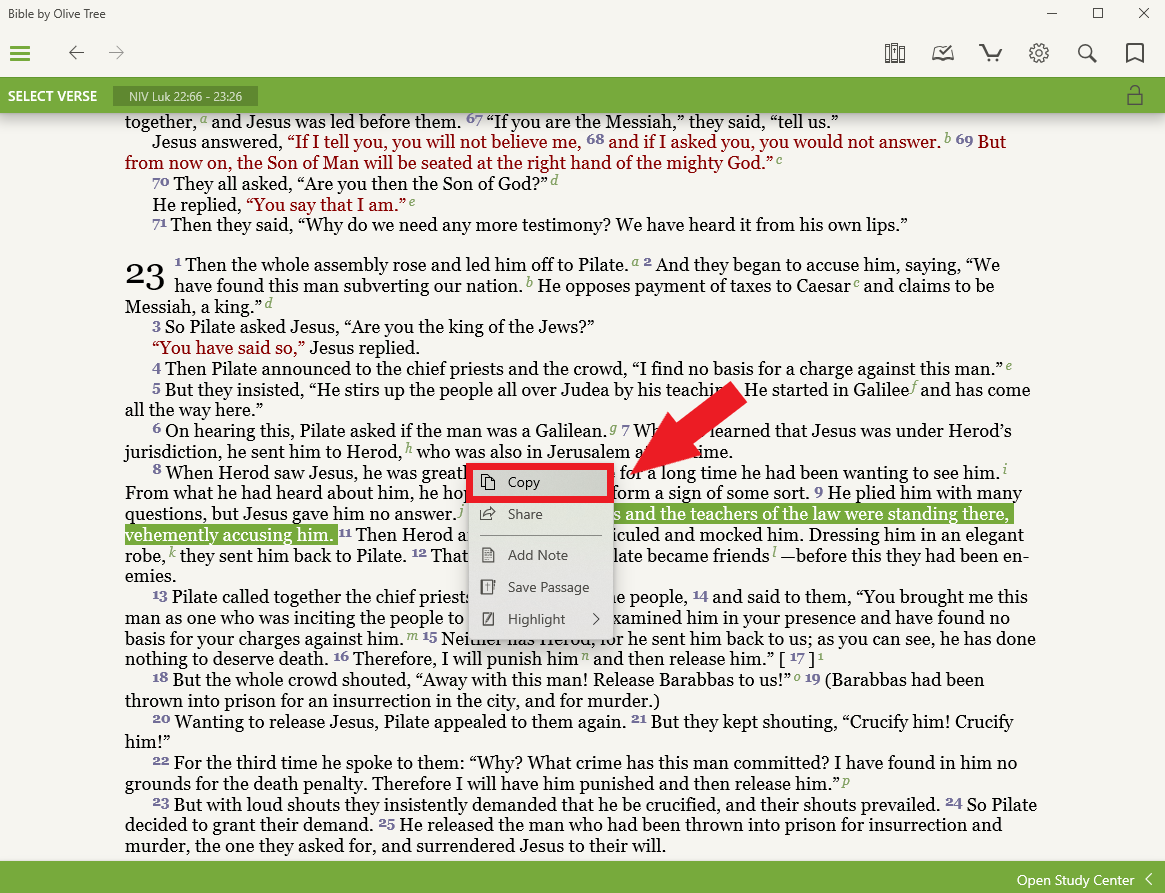 Copying Multiple Bible Verses:
If you wish to copy multiple Bible verses, click and drag to select your desired text.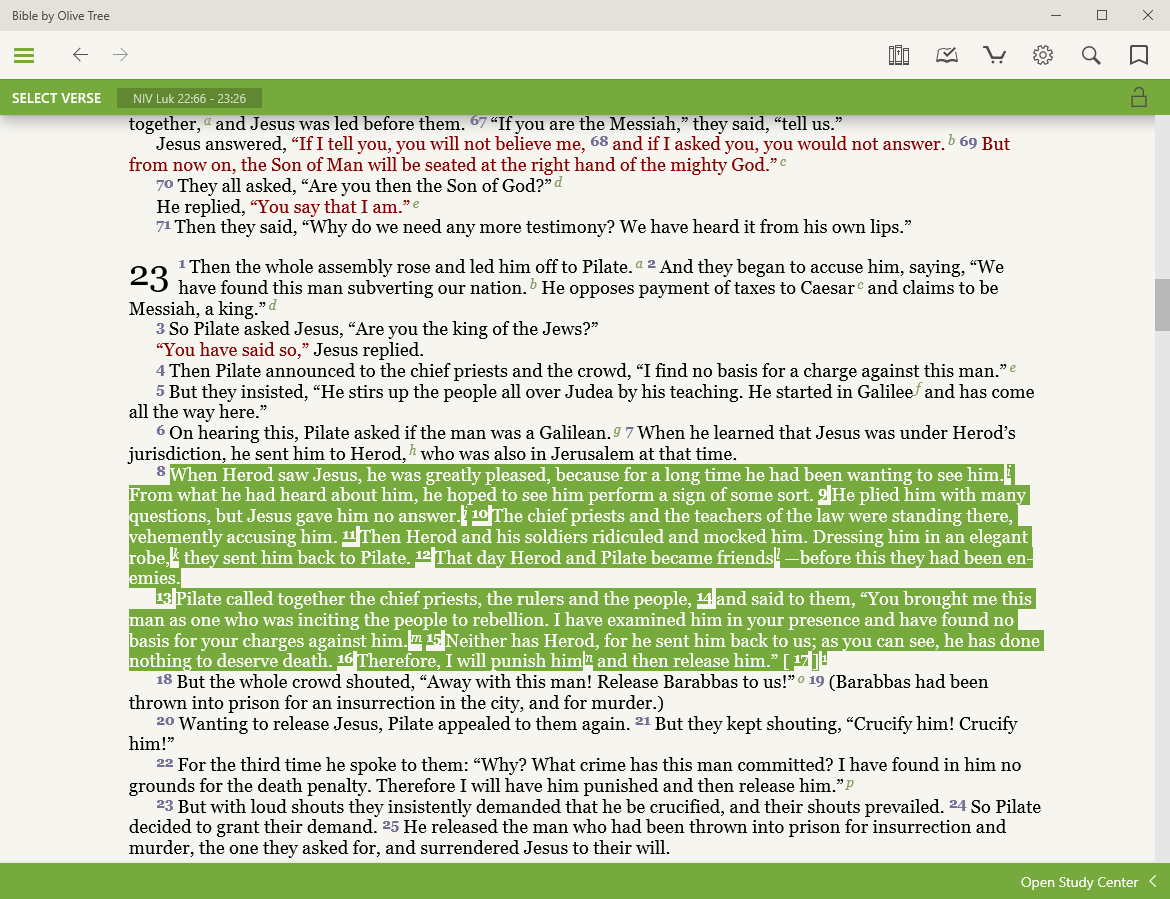 Right-click within the highlighted text and select 'Copy':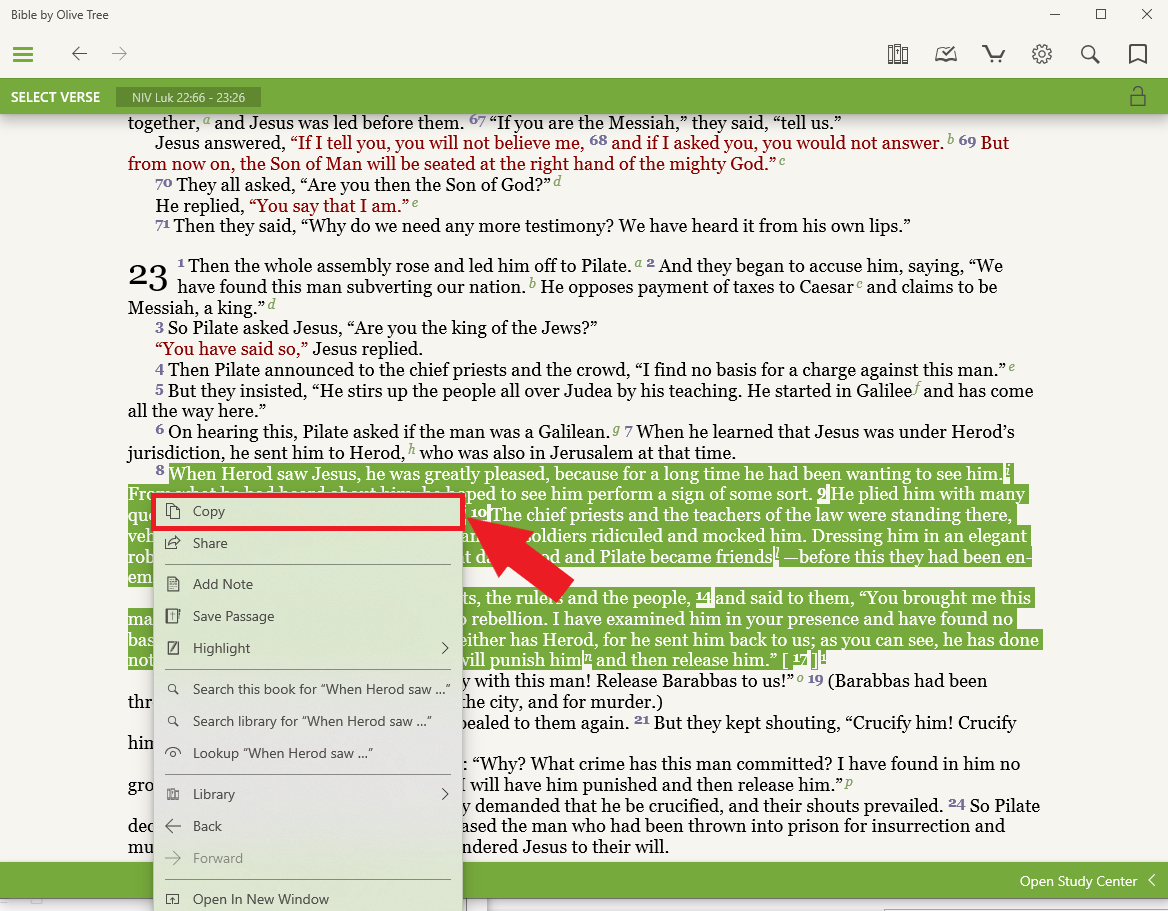 Alternatively, you can use CTRL-C / CTRL-V on your keyboard to copy and paste your selected text.
Copying Non-Bible Text:
When copying text from a non-Bible resource (e.g. a commentary, dictionary, study Bible notes, etc.), you will need to click and drag to select text: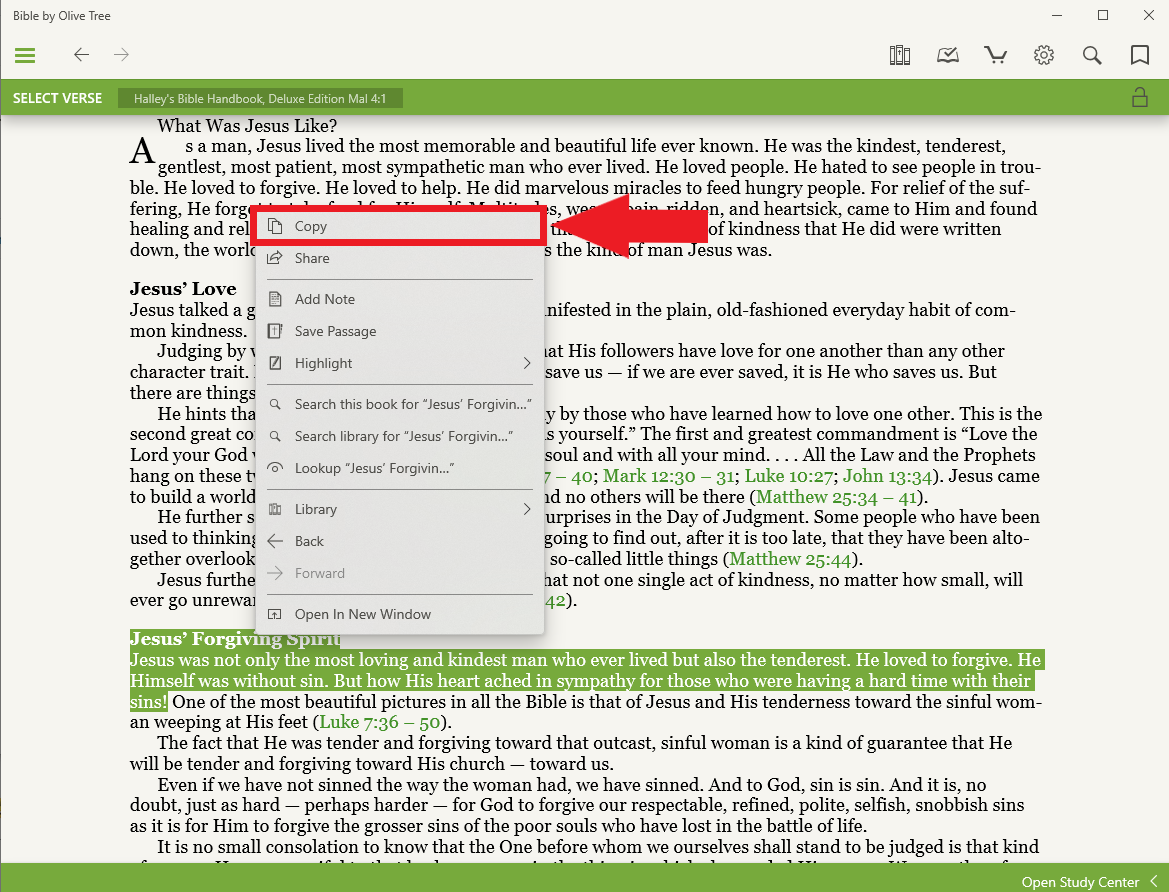 If you have the 'Include Translation in Citation' setting turned ON (see steps to locate the setting above), you will see the title of the resource the text was copied from when you paste the text.
Here is an example:
Malachi 4
Jesus' Forgiving Spirit
Jesus was not only the most loving and kindest man who ever lived but also the tenderest. He loved to forgive. He Himself was without sin. But how His heart ached in sympathy for those who were having a hard time with their sins! (Halley's Bible Handbook, Deluxe Edition)