Welcome to the Olive Tree Bible App! We hope that this article helps you learn the basics of using the app.
If you have not already done so, download the Olive Tree Bible App from the App Store!
Main Icons of the App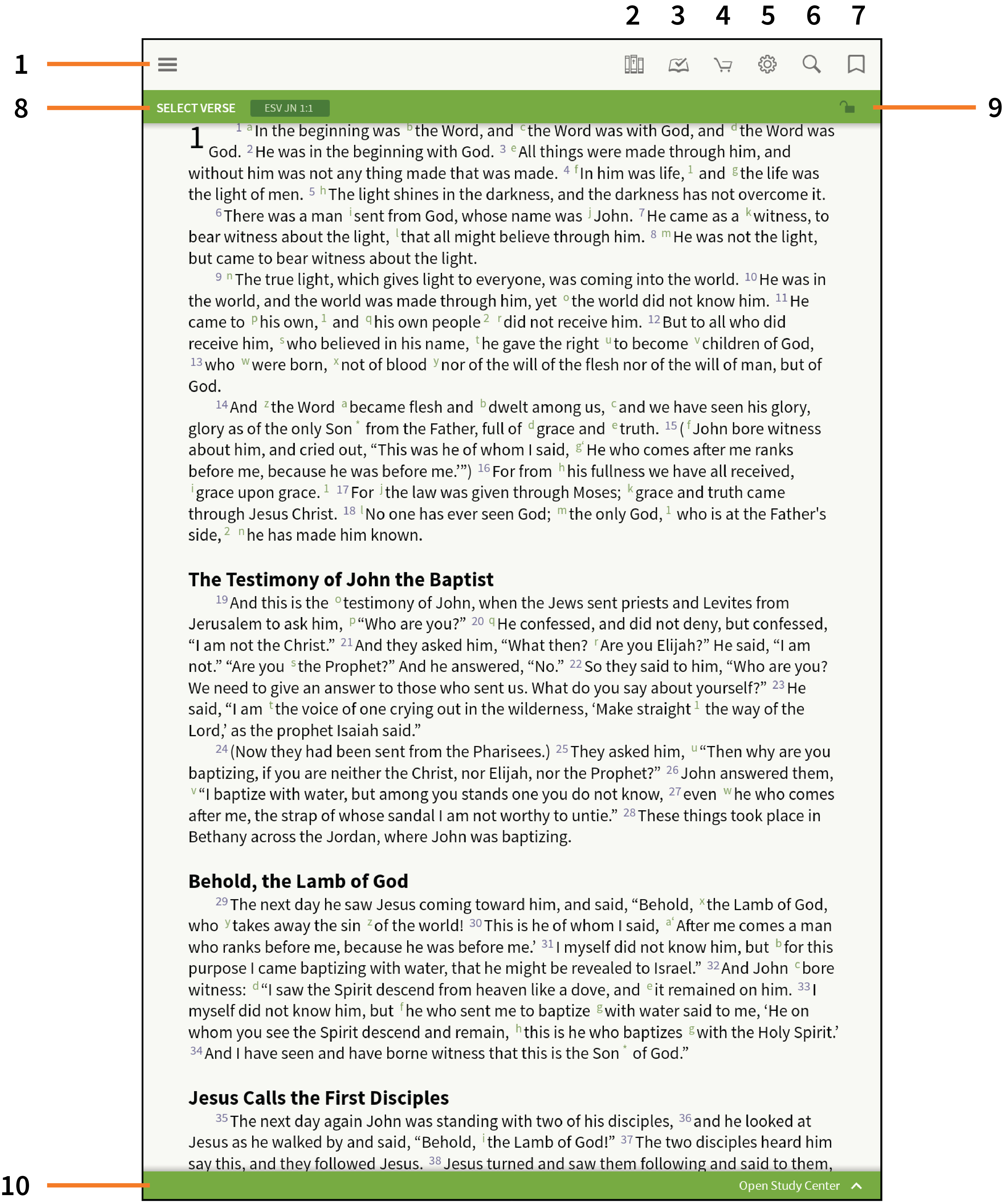 Main Menu - Access the Store, Messages, Reading History, Annotations and Sync
Library - Switch between your downloaded resources
Reading Plans - Set up and access your reading plan(s) to help you read through Scripture
Store - Purchase and download additional resources for your library
Quick Settings - Access some of the most used settings and select Advanced Settings for more options
Search - Search for keywords and phrases
Book Ribbon - Save an area of text for later
Select Verse/Go To - Navigate to a different area of your resource
Lock Toolbar - Lock the toolbar in place and the text will adjust to the space available
Study Center - Access some of our more in-depth study features
How to Login
Logging in is an important step towards using our app. This will allow the app to automatically sync your annotations to your Olive Tree account and will give you access to resources registered to your account.
Tap the Menu icon on the toolbar.

Enter your log-in information or select 'New User?'.

For more information on the benefits of having an Olive Tree account, visit this article: Why Should I Create an Olive Tree Account?
How to Download Purchases
Before attempting to download resources, be sure to log into your app using the steps above. Once you're logged in, follow these steps to download your books:
Tap the Store icon on the toolbar.

Select the 'Account' tab at the bottom of the screen.

Locate the resource you want to download.

Select 'Download'.
If a resource is not appearing in the Purchased tab, follow the steps to register in-app purchases in this article.
Using the Library
Books downloaded to your Library are available for use offline. To switch between books, select the Library icon and choose the resource you want to open.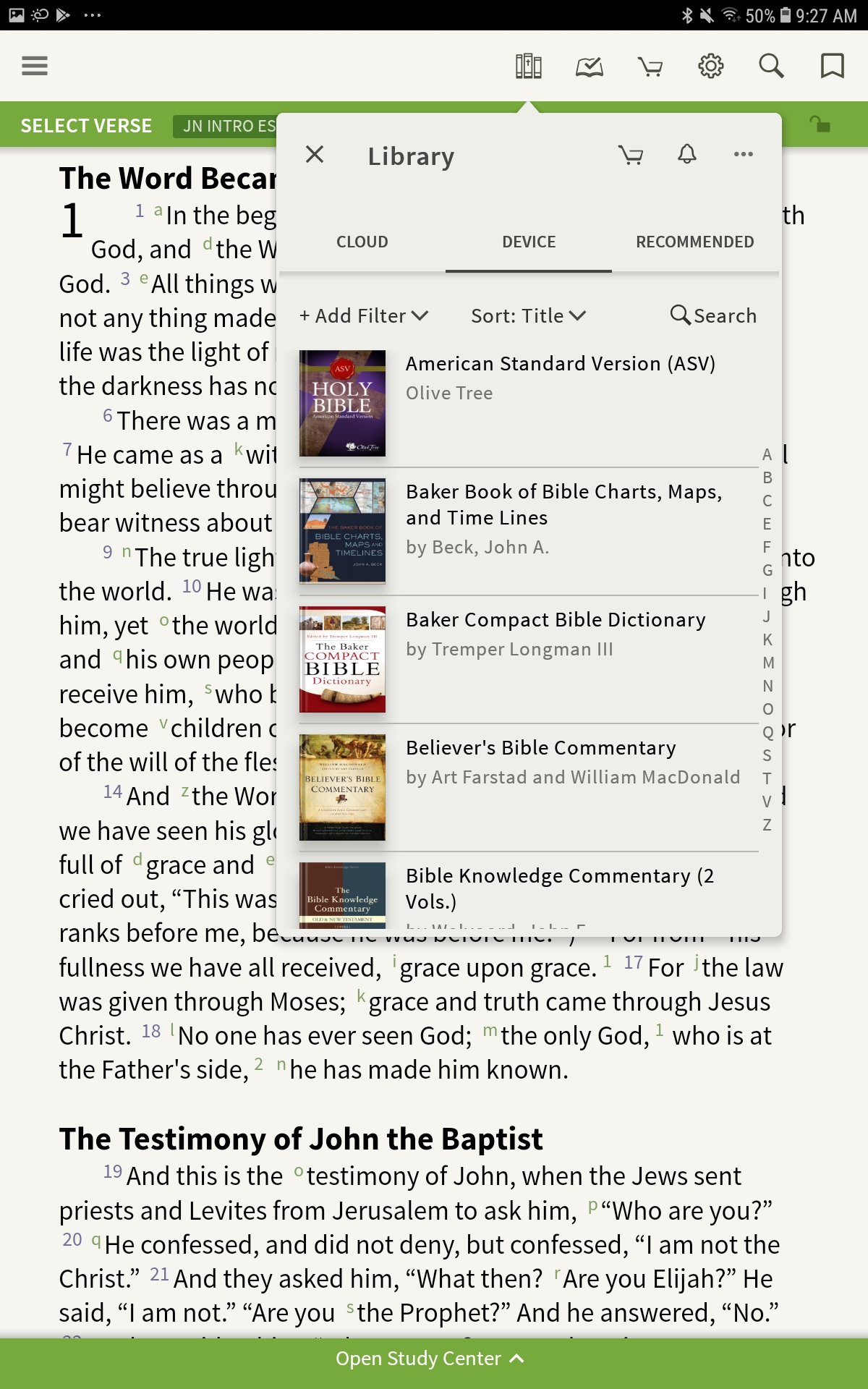 Audio books are handled differently; they are not automatically downloaded for use offline. Selecting 'Setup' adds the resource to your Library so it is available to stream. This requires an internet connection.
You can choose to download audio books or sections of audio Bibles by opening the book and going to 'Manage Download' in the audio options. This will make the downloaded files available for offline listening.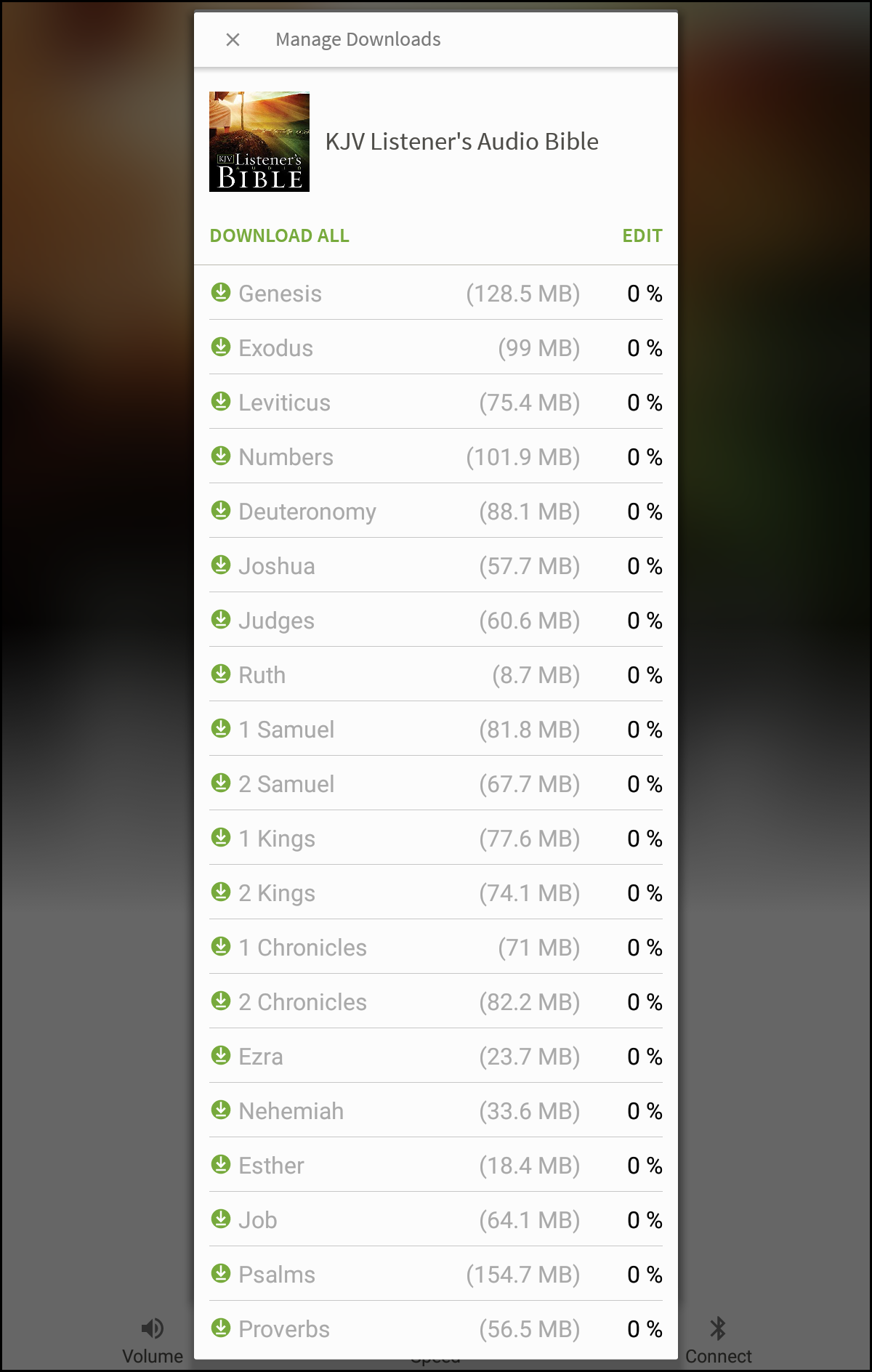 For more details on the library, visit this article.