Please note that the Windows Desktop (Bible Study 6) app is no longer being updated and is offered "as is". Our current Windows app is available for download in the Microsoft Store (requires Windows 10). Detailed download steps can be found here.
With an Olive Tree account, you will be able to share resources and annotations (notes, highlights, etc.) with multiple devices and have a secure back-up for your data. If you don't yet have an Olive Tree account, you can create one here.
To log into your account on the Windows Desktop app, start by clicking on 'Bible Study' in the upper left corner and then click 'Account'.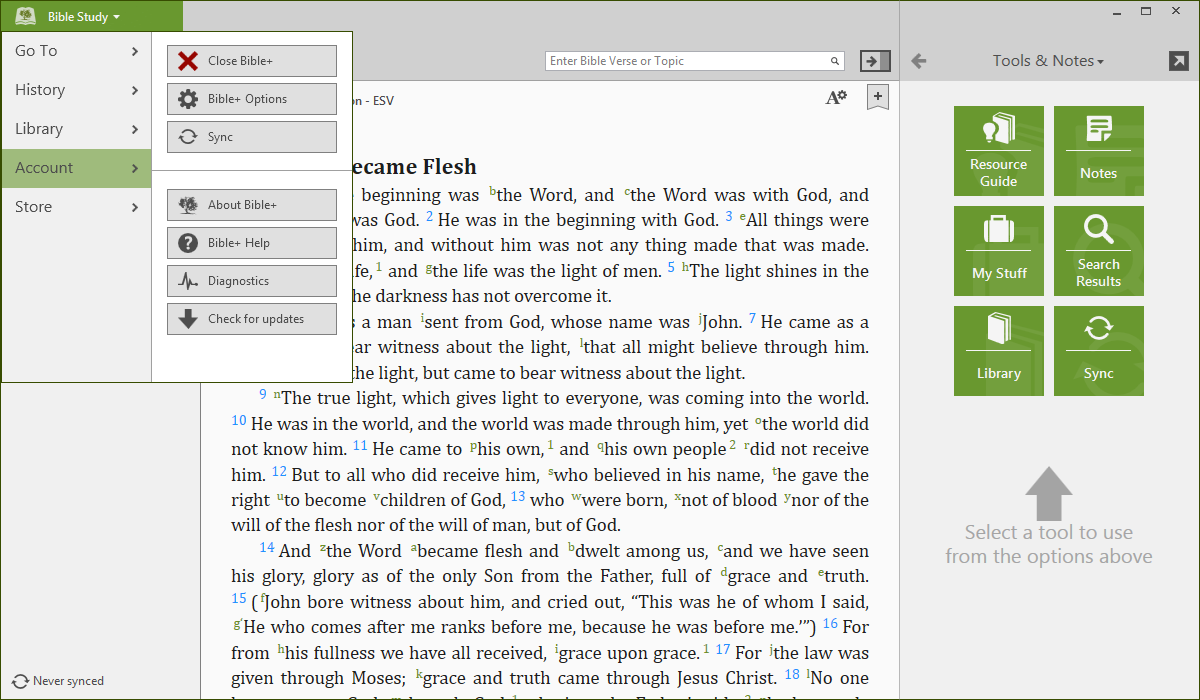 A pop-up window will appear into which you can enter your Olive Tree account username (usually an e-mail address) and password. Click 'Login'. The app may need to close and re-start.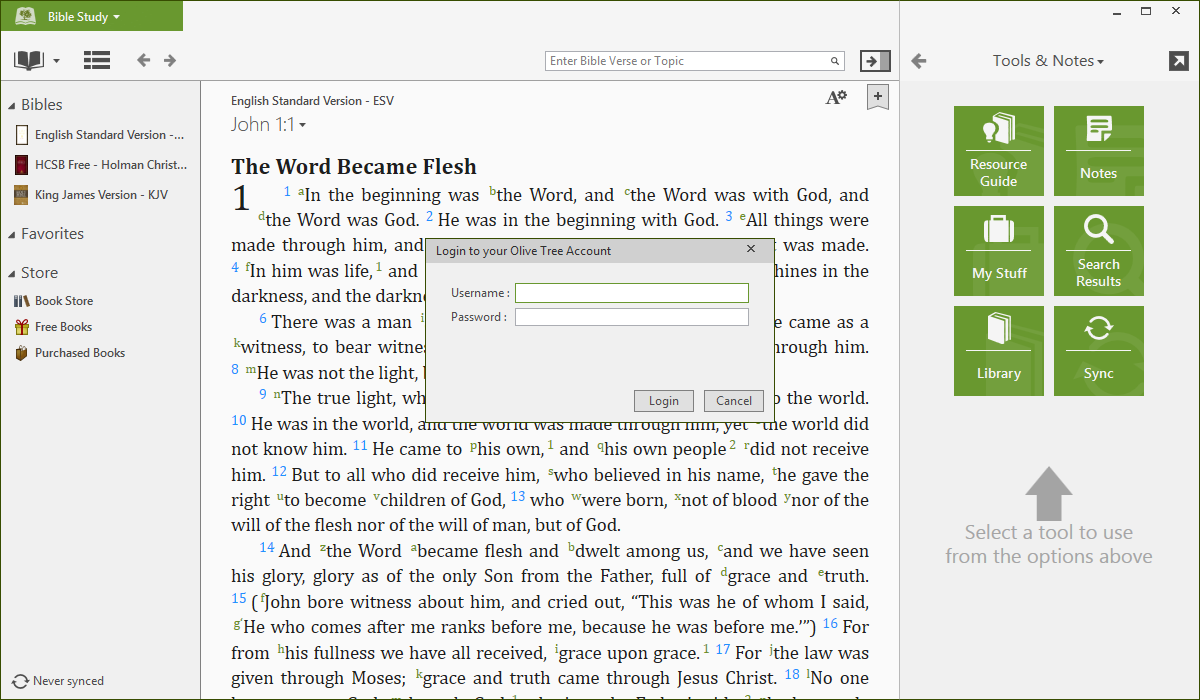 You can now sync and download your books.