The Resource Guide is one of the best features in the Bible Study App. As you read along in your Bible, the Resource Guide follows you and displays information from the books downloaded to your Library that is relevant to your reading. This information includes commentaries, your personal notes, maps, charts, illustrations, sermons, and much more.
To open the Resource Guide on your Windows Desktop, click the arrow in the upper right corner. Click 'Tools and Notes' and select 'Resource Guide' from the drop-down menu.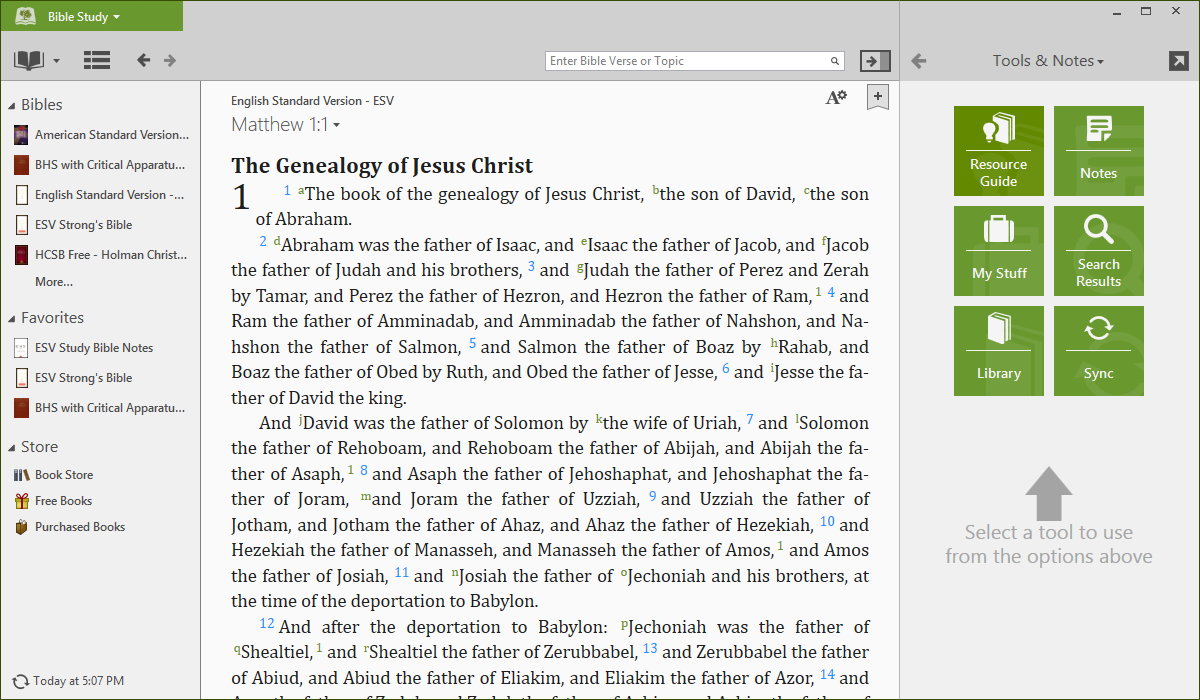 When your Resource Guide is open in the split window, scroll in your main window and watch as the Resource Guide follows you and updates the information available to you.