Please note that the Windows Desktop (Bible Study 6) app is no longer being updated and is offered "as is". Our current Windows app is available for download in the Microsoft Store (requires Windows 10). Detailed download steps can be found here.
Syncing in the Bible Study App allows you to back up your annotations (notes, highlights, bookmarks, book ribbons, tags, and reading plans) to your Olive Tree account. When your annotations are synced, you can access them on all your devices. Your synced annotations will also be accessible through your Olive Tree account if you need to replace your device for any reason.
This article will show you how to sync manually and how to turn on automatic sync in your app, which means a sync will happen each time you create a new annotation or edit an existing annotation.
Manual Sync:
To sync your annotations manually, click 'Bible+' in the top left corner and click 'Sync'.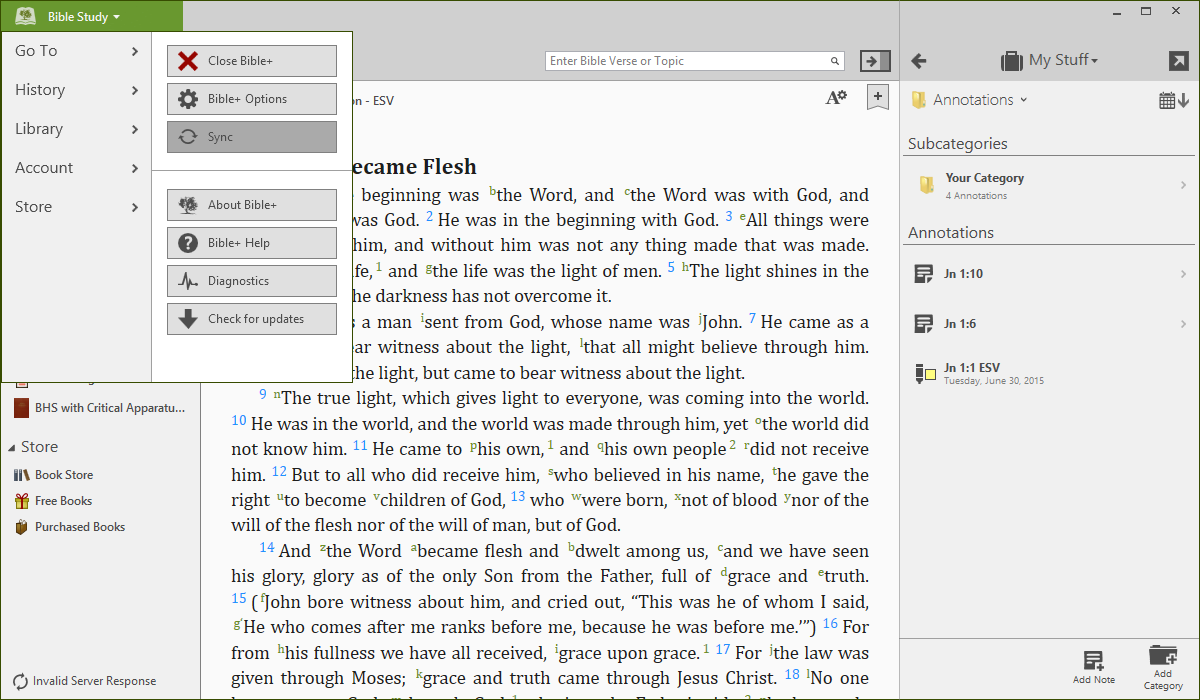 Automatic Sync:
To turn on automatic sync in your app, click the 'A*' (Settings) icon, click 'More Options', click 'General', and put a check mark in the 'Enabled Automatic Sync' box.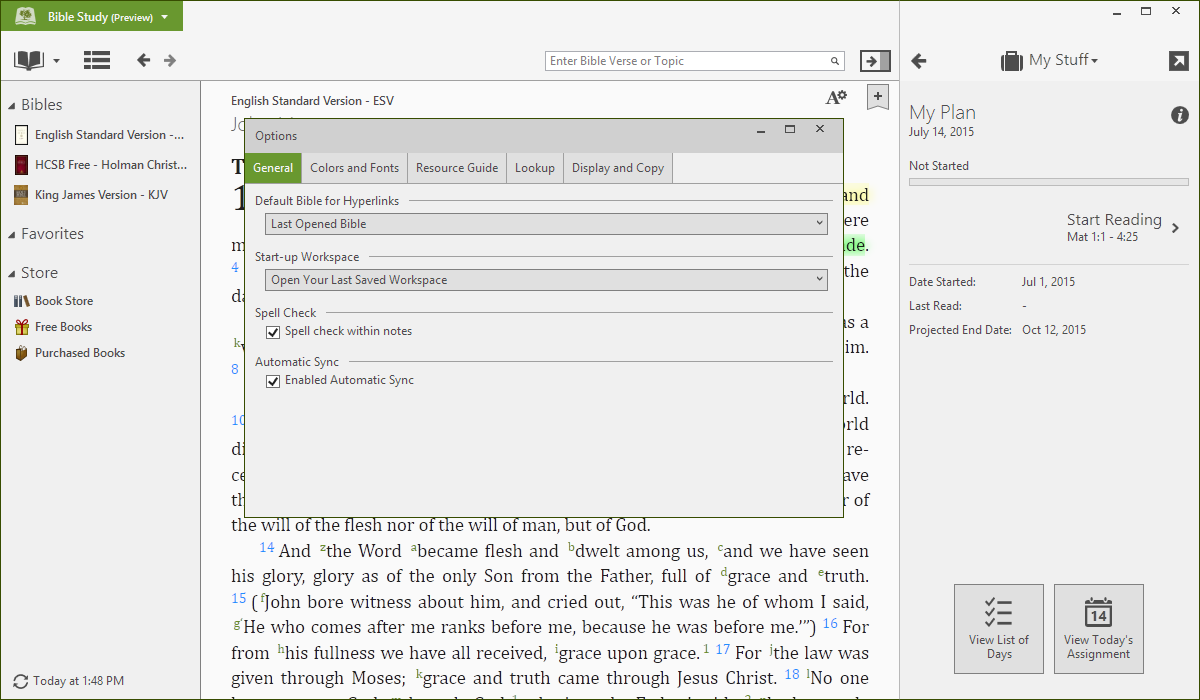 Sync Status:
To check on your sync status, look at the bottom left corner of the app window.