There is a setting on your Windows Desktop app that affects whether notes and highlights are displayed in the Scripture text. To hide or display notes and highlights in the text, follow these steps:
Open the Olive Tree app. Select the 'Bible Study' icon. Select 'Bible+ Options'.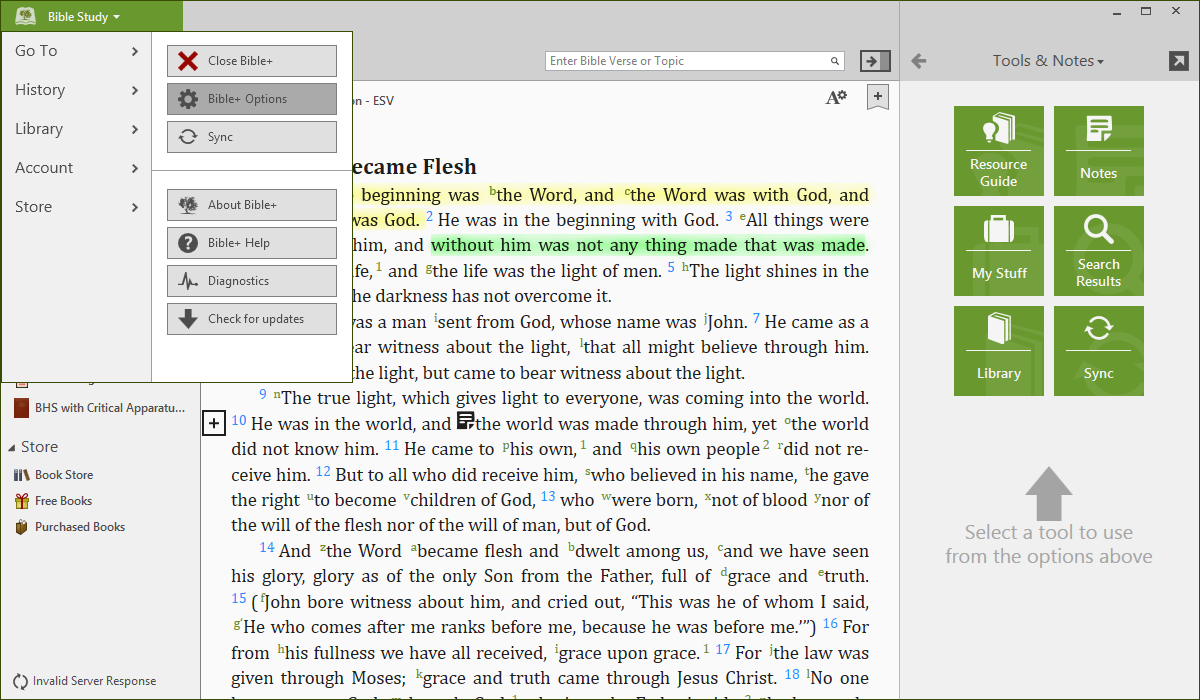 Select 'Display and Copy'. Put a check mark in the 'Hide Notes and Highlights' box to hide annotations in your text. Un-checking this selection will show the annotations (notes and highlights) in your text.