Please note that the Windows Desktop (Bible Study 6) app is no longer being updated and is offered "as is". Our current Windows app is available for download in the Microsoft Store (requires Windows 10). Detailed download steps can be found here.
Before downloading your books, you will need to first install the the free Olive Tree App from our website. From your Windows computer, go to this link and click on 'Download Now for Windows Desktop'. Once the app is installed to your computer, you'll see the Olive Tree icon on your desktop.

Open the app and continue with the steps below to sign into your account and download your books.
Downloading Your Books:
First, make sure you're logged into your Olive Tree account by clicking on the 'Bible Study' button in the upper left corner. Select 'Account' from the drop-down menu.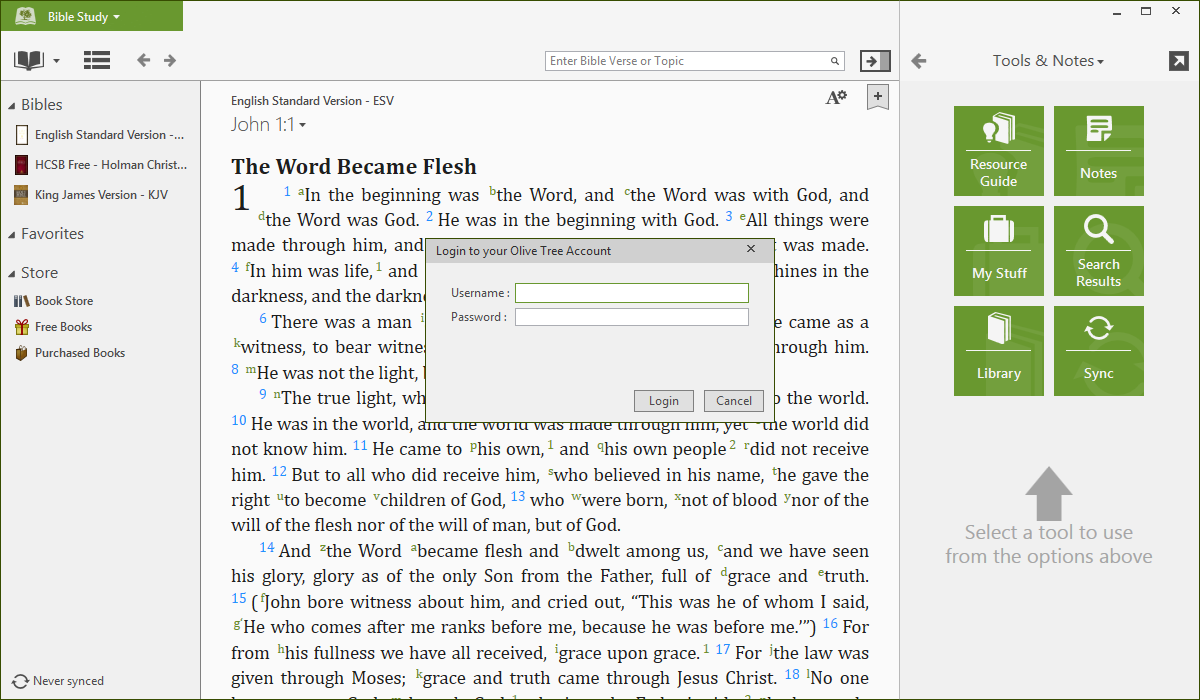 Log in with your Olive Tree account credentials and click the 'Login' button. If you don't recall your password, you can reset it here. The app may disappear and reappear to indicate that you have signed in.
Once you have signed in, click on the 'Purchased Books' tab on the left sidebar. The Purchased Books tab will display the resources that are currently registered to your Olive Tree account. To download a title, click the 'Download' button.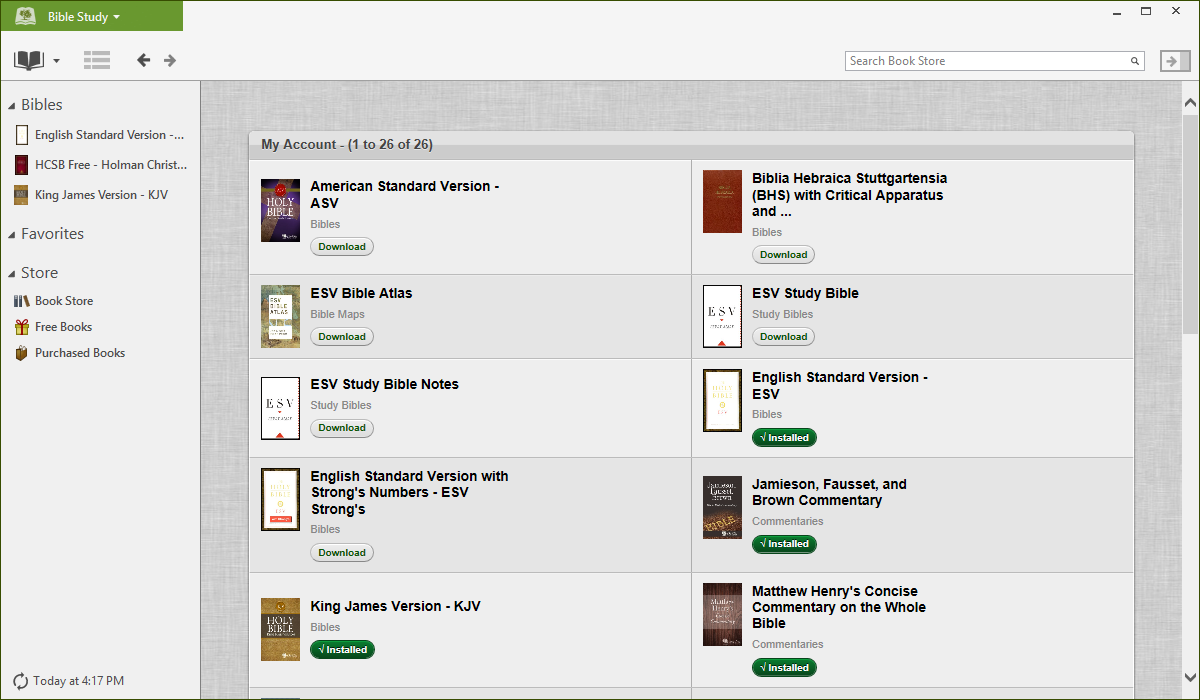 The title will be added to your download queue under 'Purchased Books'. Click on Downloads to watch the progression of the download.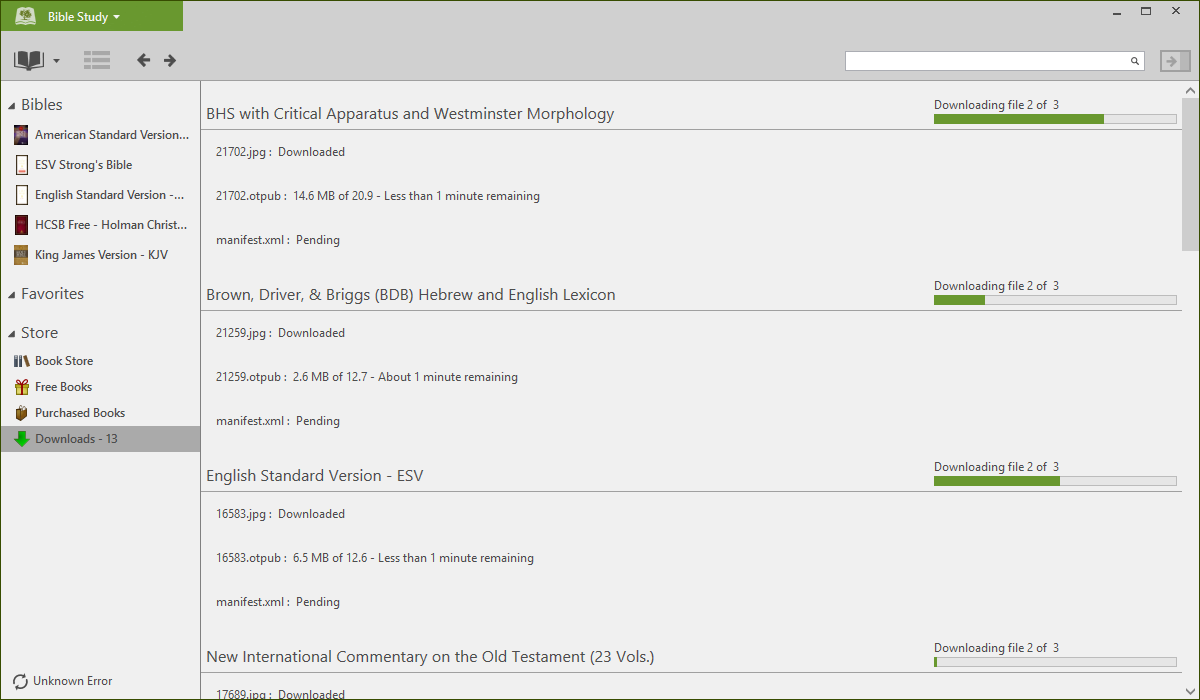 Once the download finishes, open your Library (open book symbol) to find the new title. Click on the book to open it in the main window of your app.