You can install the free Olive Tree Bible App from our website. From your Windows computer, go to this link and click on 'Download Now for Windows Desktop'.

Depending on the web browser you're using, you may need to click 'Run' on the box that appears. Once the app has downloaded to your computer, you'll see the Olive Tree icon on your desktop.

Double click the Bible Study 6 app icon to open the app.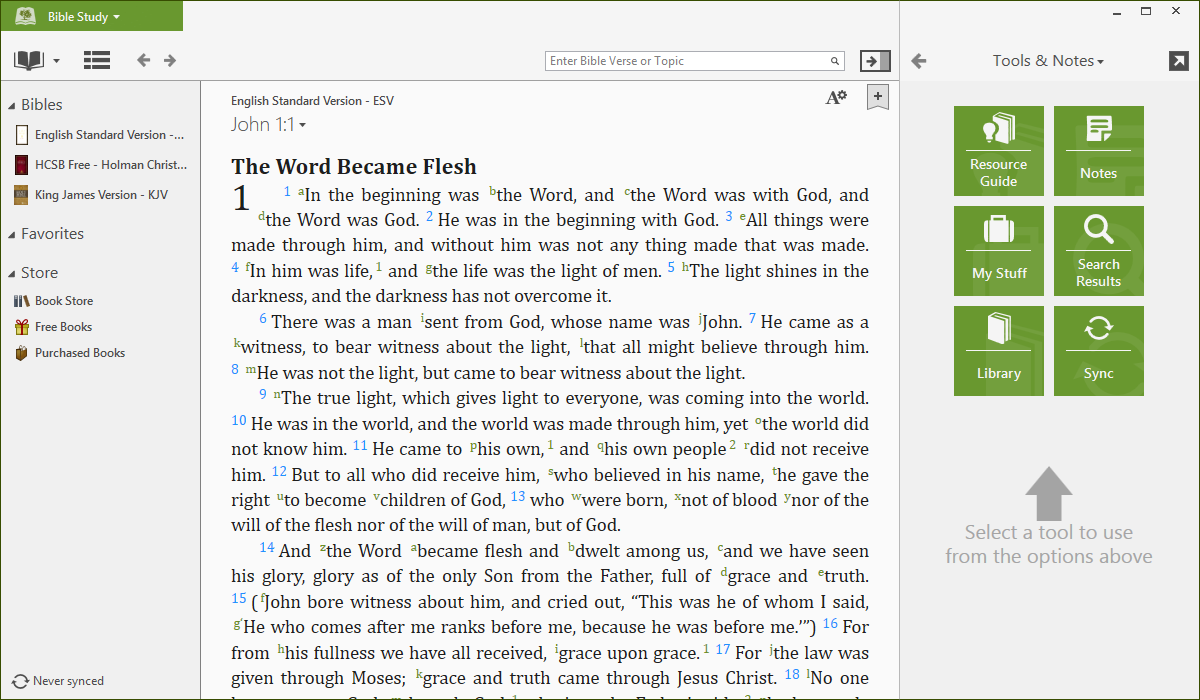 For instructions to download the resources which are registered to your Olive Tree account click here.