Please note that the Windows Desktop (Bible Study 6) app is no longer being updated and is offered "as is". Our current Windows app is available for download in the Microsoft Store (requires Windows 10). Detailed download steps can be found here.
Book ribbons and Saved Passages are a great way to navigate through your Bible or book. Book ribbons are easy to add and remove while viewing the text, making them useful as temporary place holders. Saved Passages are better used as long term markers for verses you would like to navigate to again in the future.
To create a Book Ribbon, click on the icon in the upper right corner of the screen.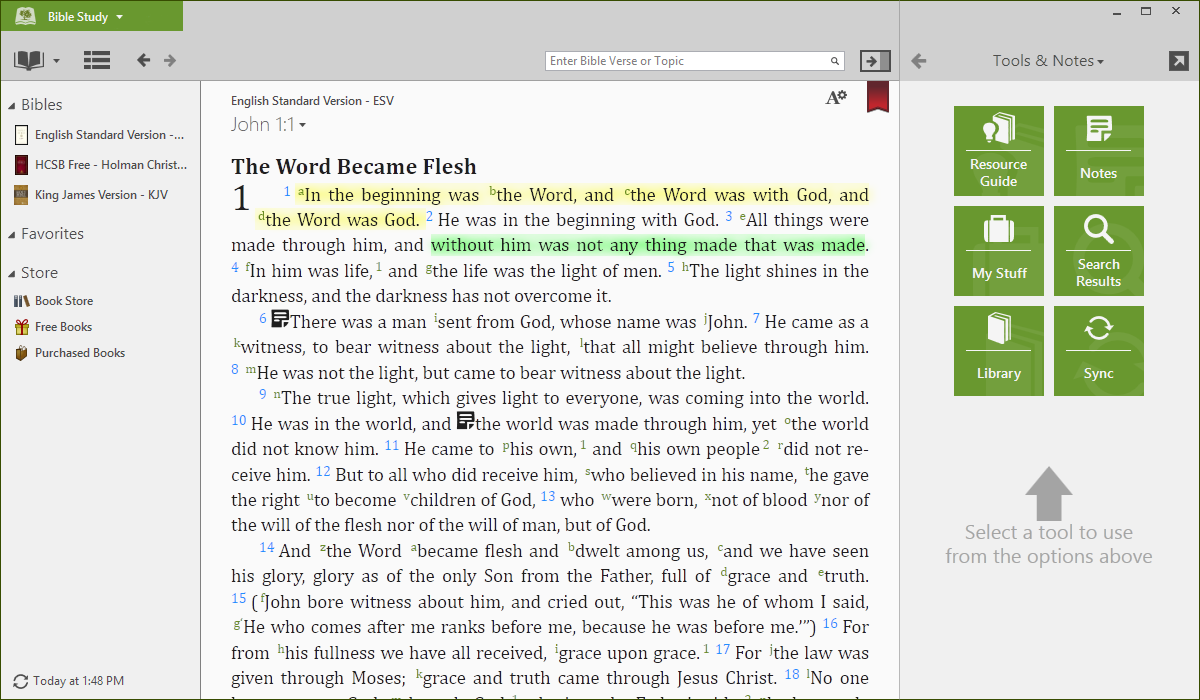 To create a Saved Passages, select a verse number or passage and select Save from the pop-up menu.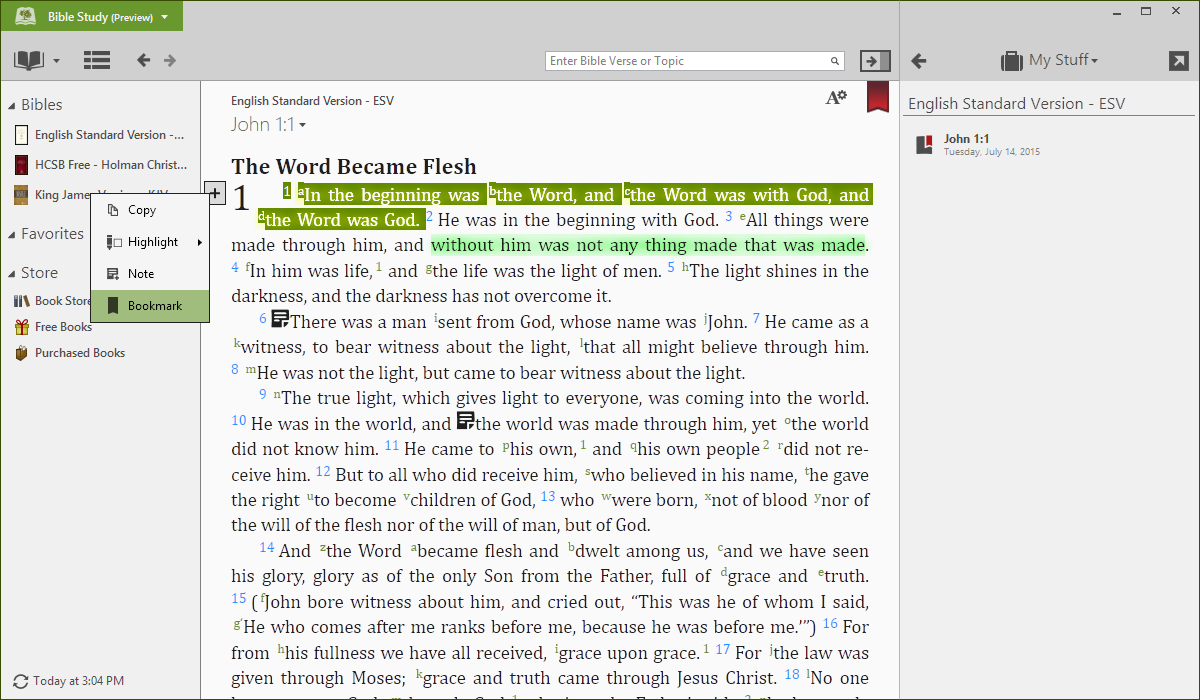 To view your Book Ribbons or Saved Passages, click on My Stuff in the split window and choose the group of annotations you would like to view at the bottom of the screen.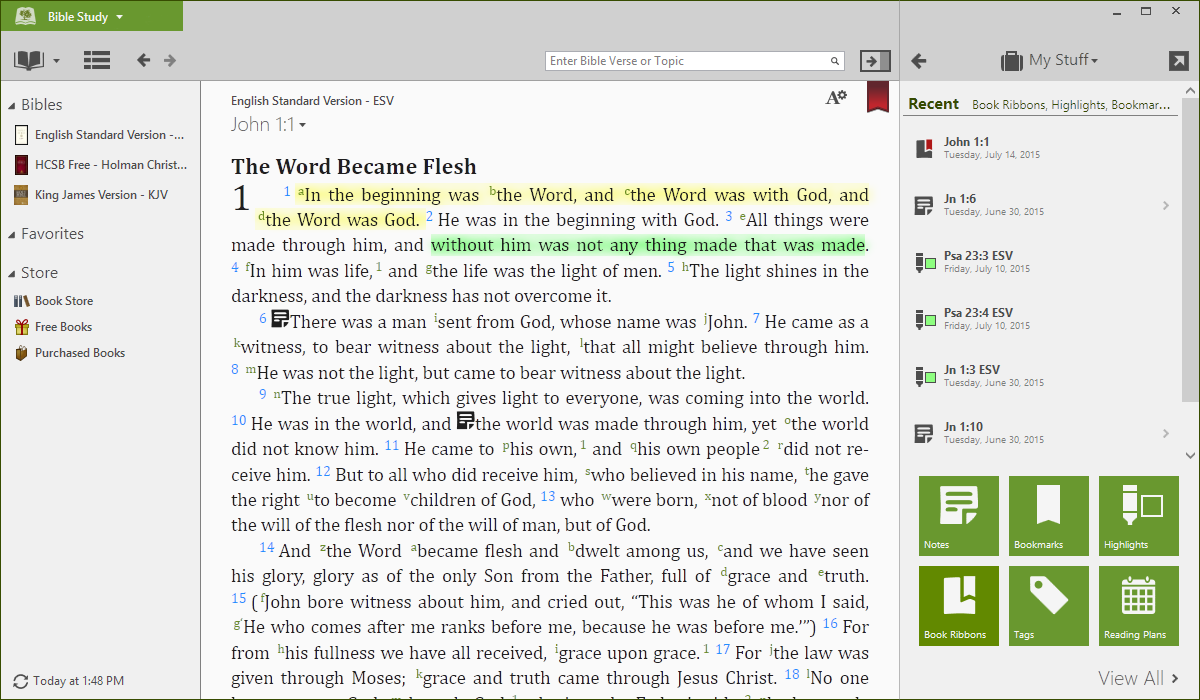 To remove a Book Ribbon or Saved Passages, find the specific annotation in My Stuff and right click on it. Choose delete from the drop-down menu and Yes on the 'Confirm Delete' screen. You can also remove a Book Ribbon by clicking on the ribbon while viewing the text.