Maps and atlases are great tools in the Olive Tree Bible App. You'll be able to quickly see the region you're reading about and gain more insight about the locations mentioned in the Bible.
If you haven't downloaded your maps/atlas resource yet, you will find the download steps for your device(s) in this Help article.
In this article, we will go through three different ways to engage with Bible maps. In these examples, we are using an iPad, though the functionality will be similar for all our apps.
Open in the Main Window
One way to view your maps/atlas resource is in the main window, which will allow you to navigate with the Table of Contents for the resource. Open the resource from the Library. To access the Table of Contents, simply tap on the navigation menu when the map/atlas is open.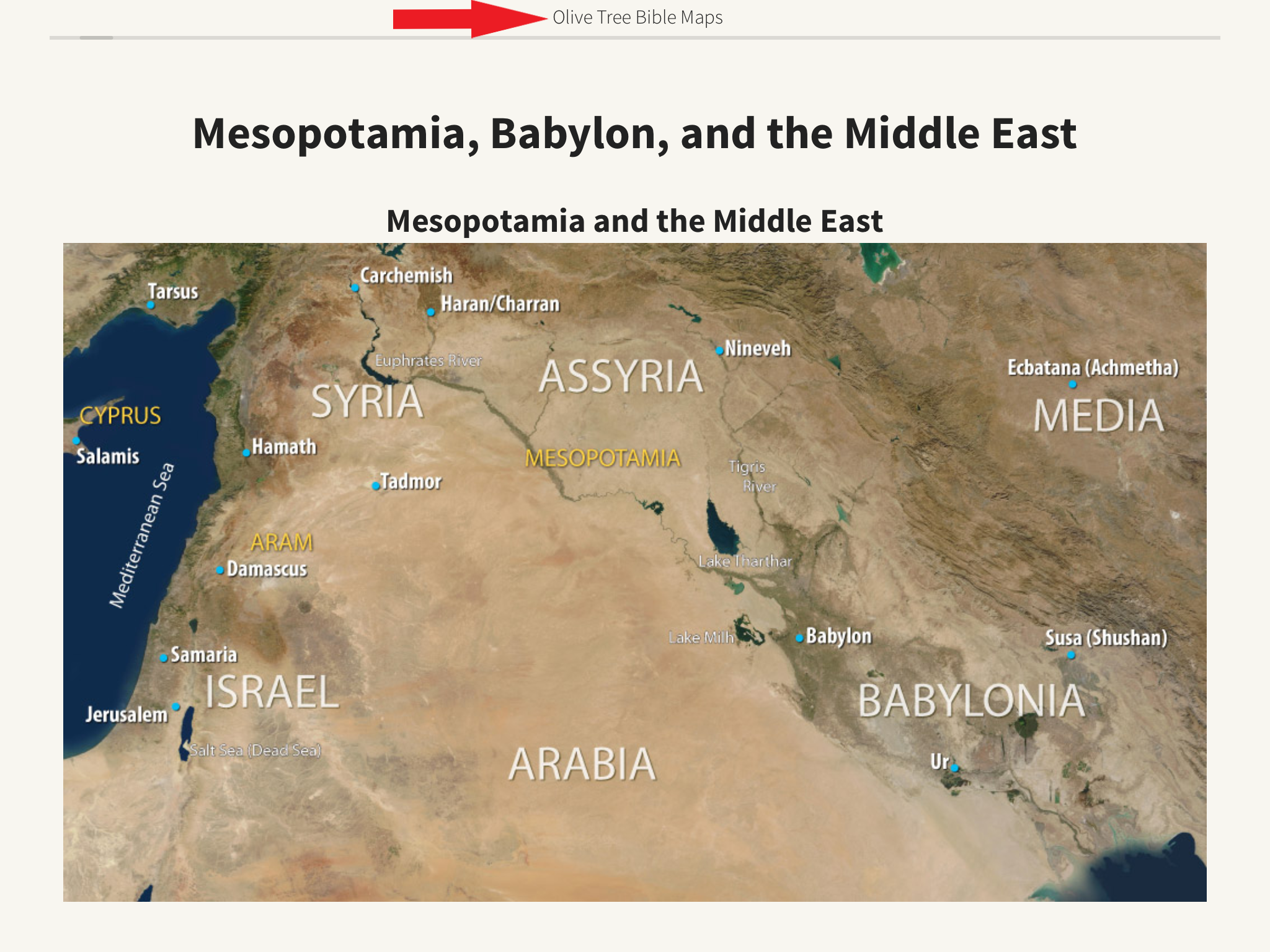 This will reveal the Table of Contents.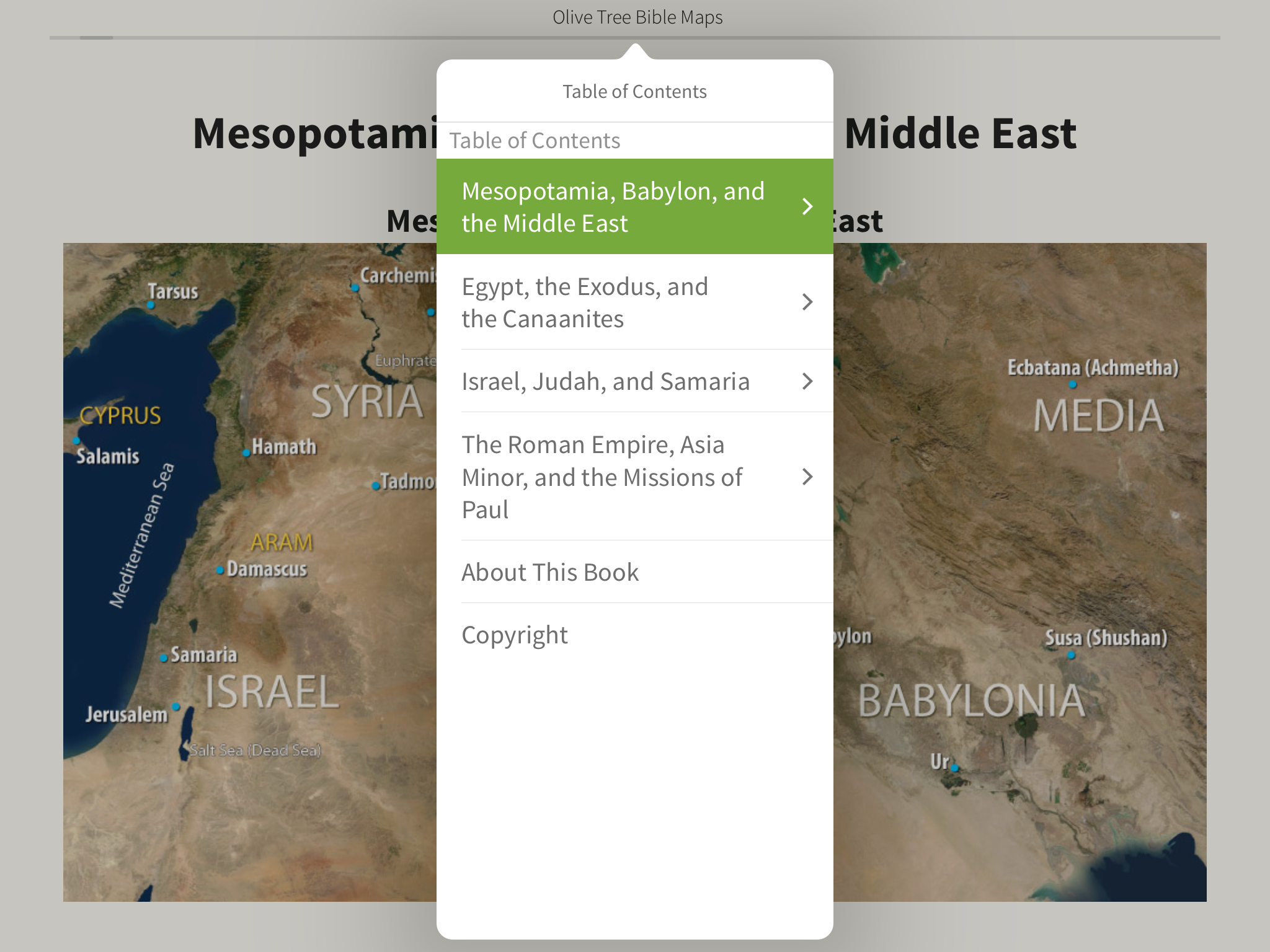 Open in the Parallel Window
Another way to view maps/atlases is in the Study Center's Parallel tab. This option will allow you to have the maps open side by side with your Bible text. For this example, we have opened the New International Version (NIV) in the main window. You can choose any Bible from your Library.
Next, tap the green 'Open Study Center' bar at the bottom of the screen.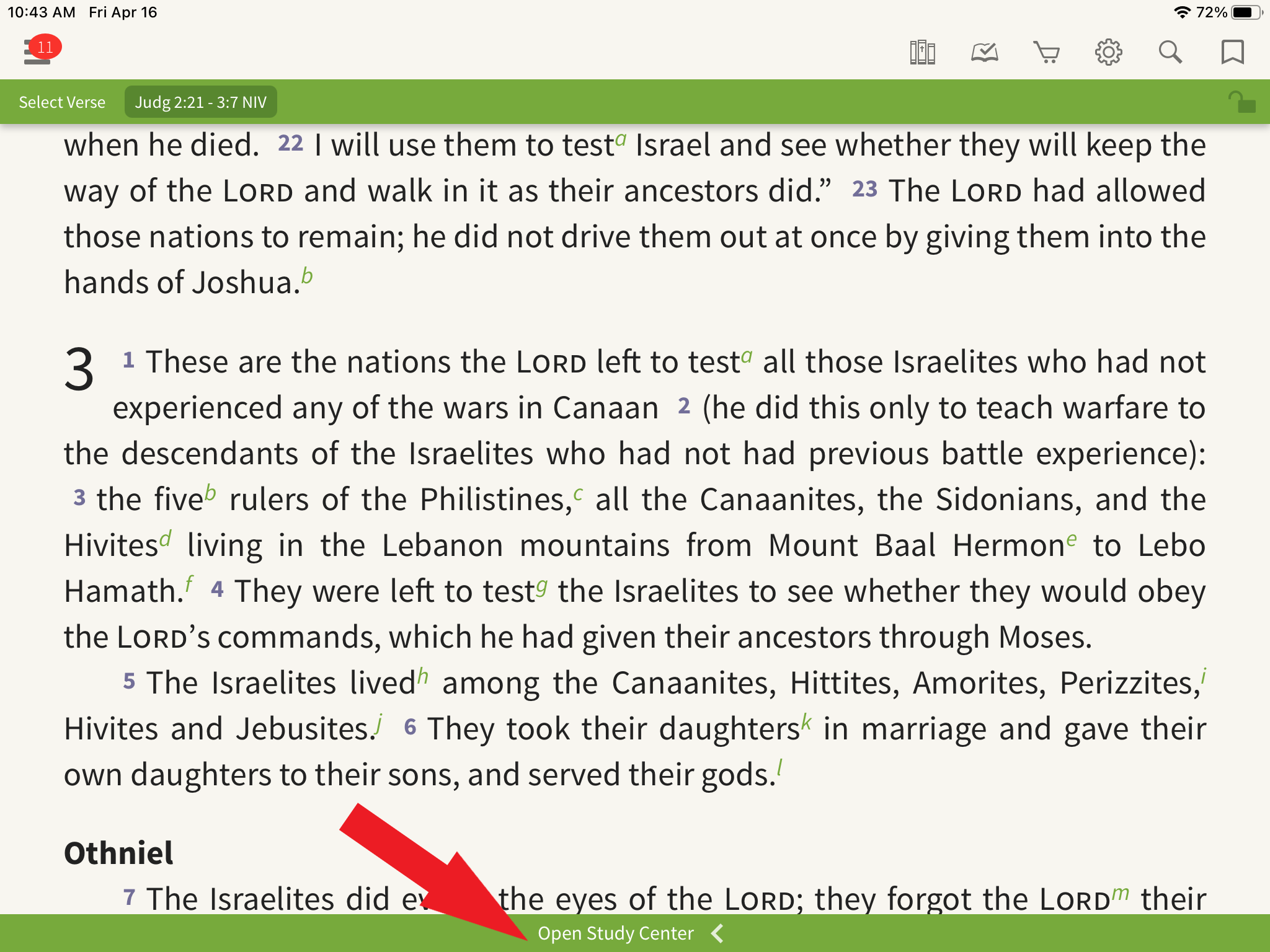 Select the Parallel option and tap on your desired maps/atlas resource from your list of resources.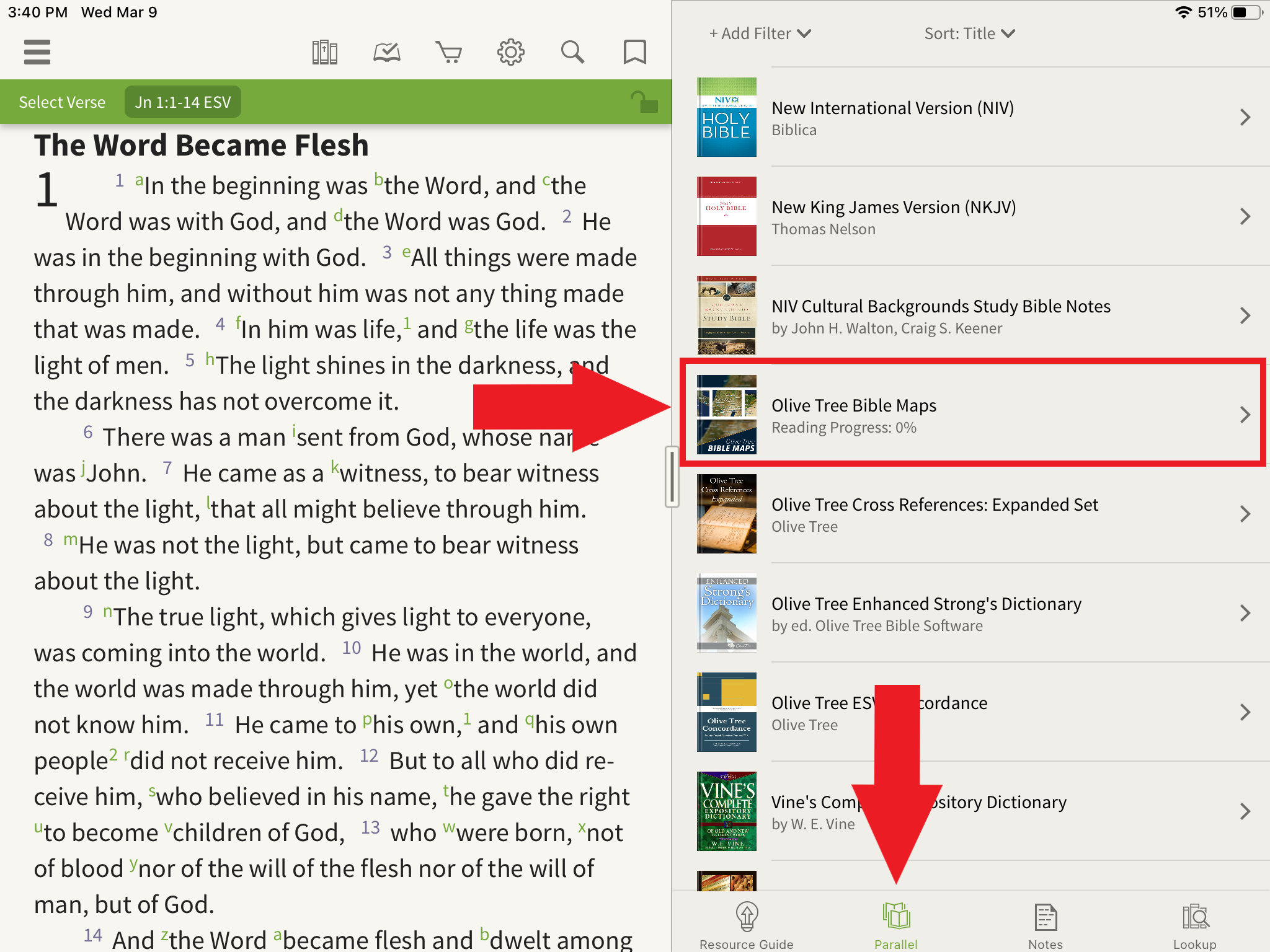 This will display your maps/atlas resource side by side with the Bible text.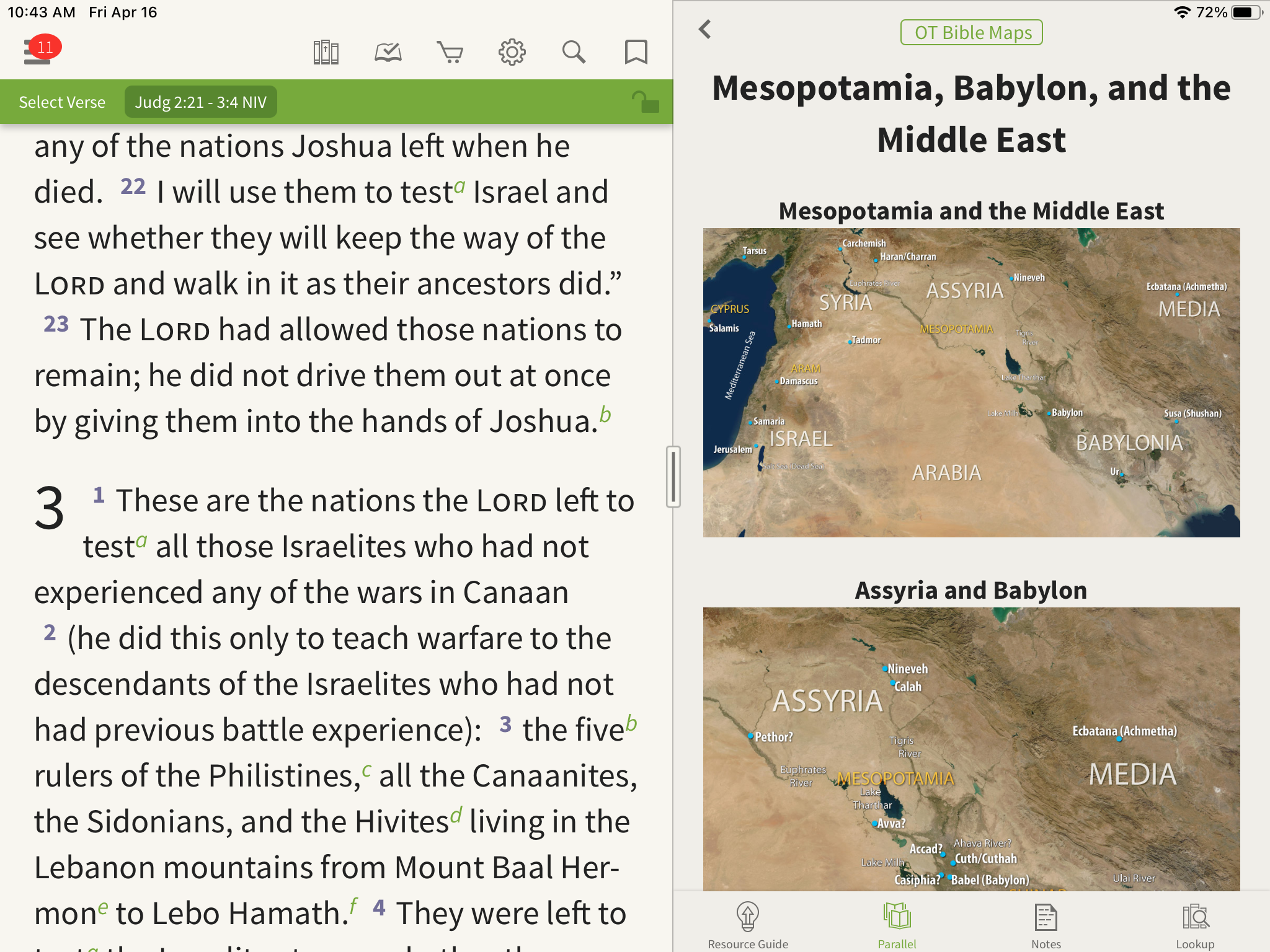 Open in the Resource Guide
You can also open your preferred Bible translation in the main window and have the Resource Guide open in the Study Center. You'll see relevant map "hits" from your maps/atlases in the Resource Guide that correspond to your location in the main window.
First, select the green 'Open Study Center' tab.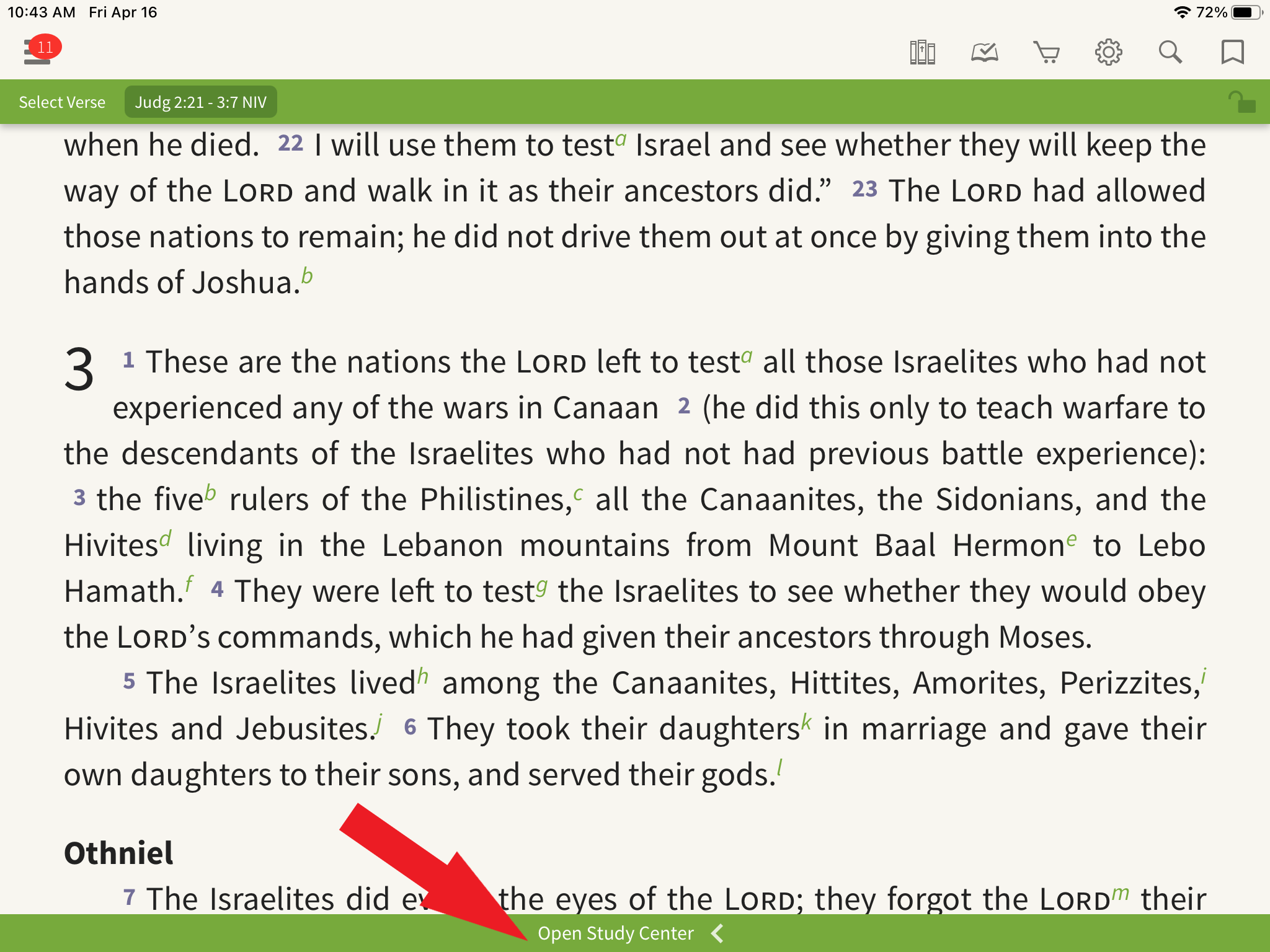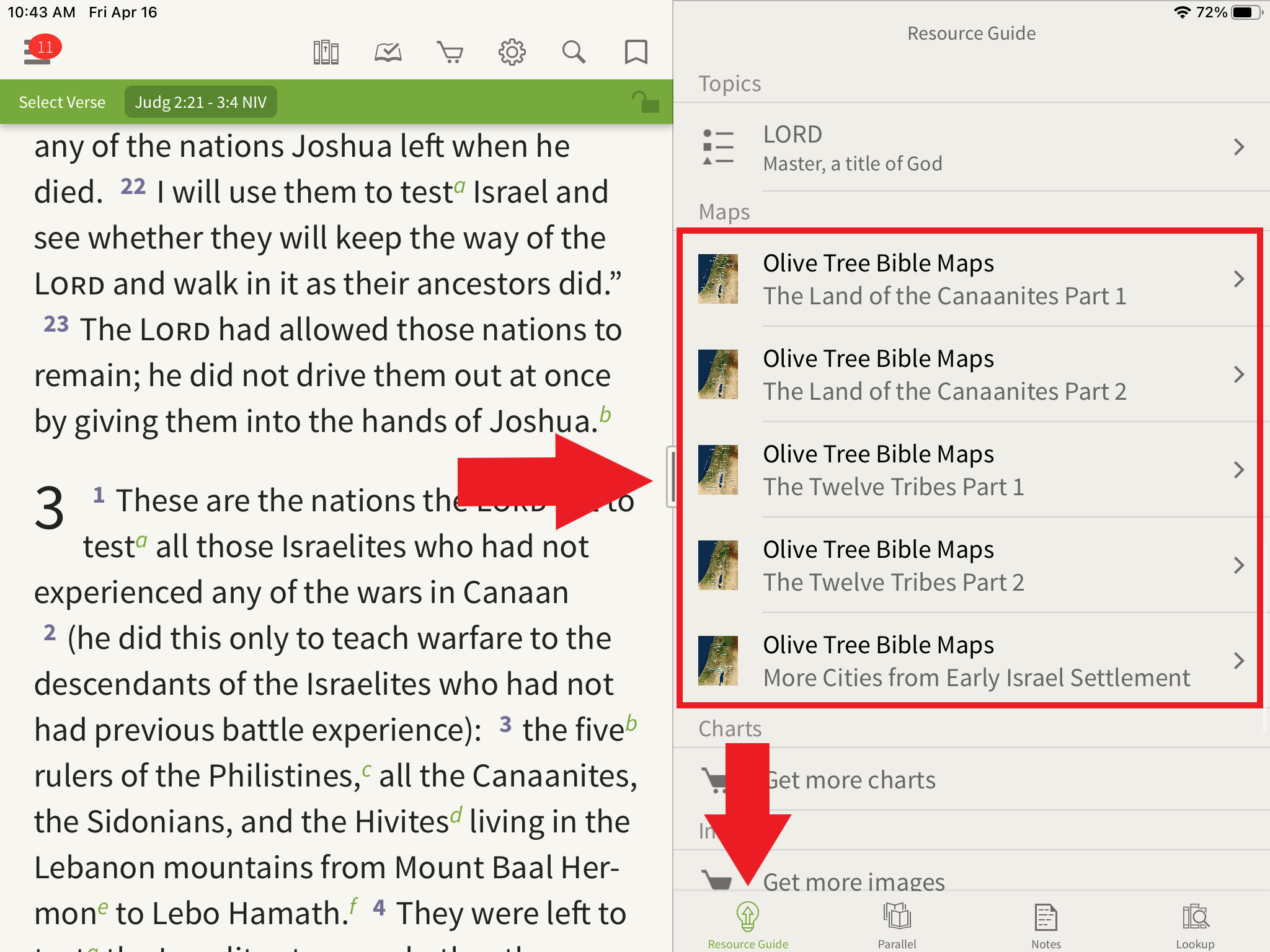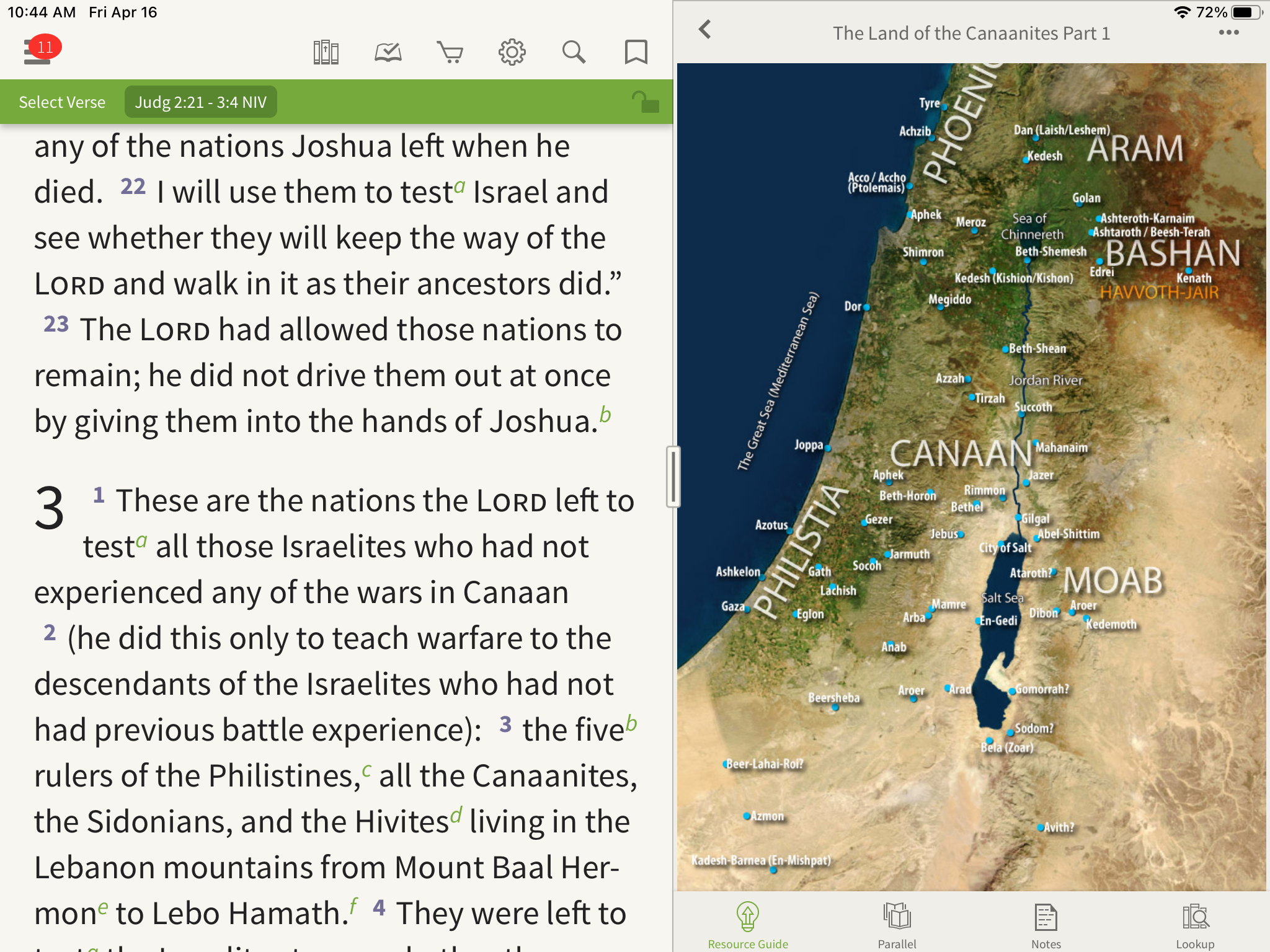 To open a map in full screen, tap the Options (three-dot) icon in the upper right corner and select 'Full Screen'.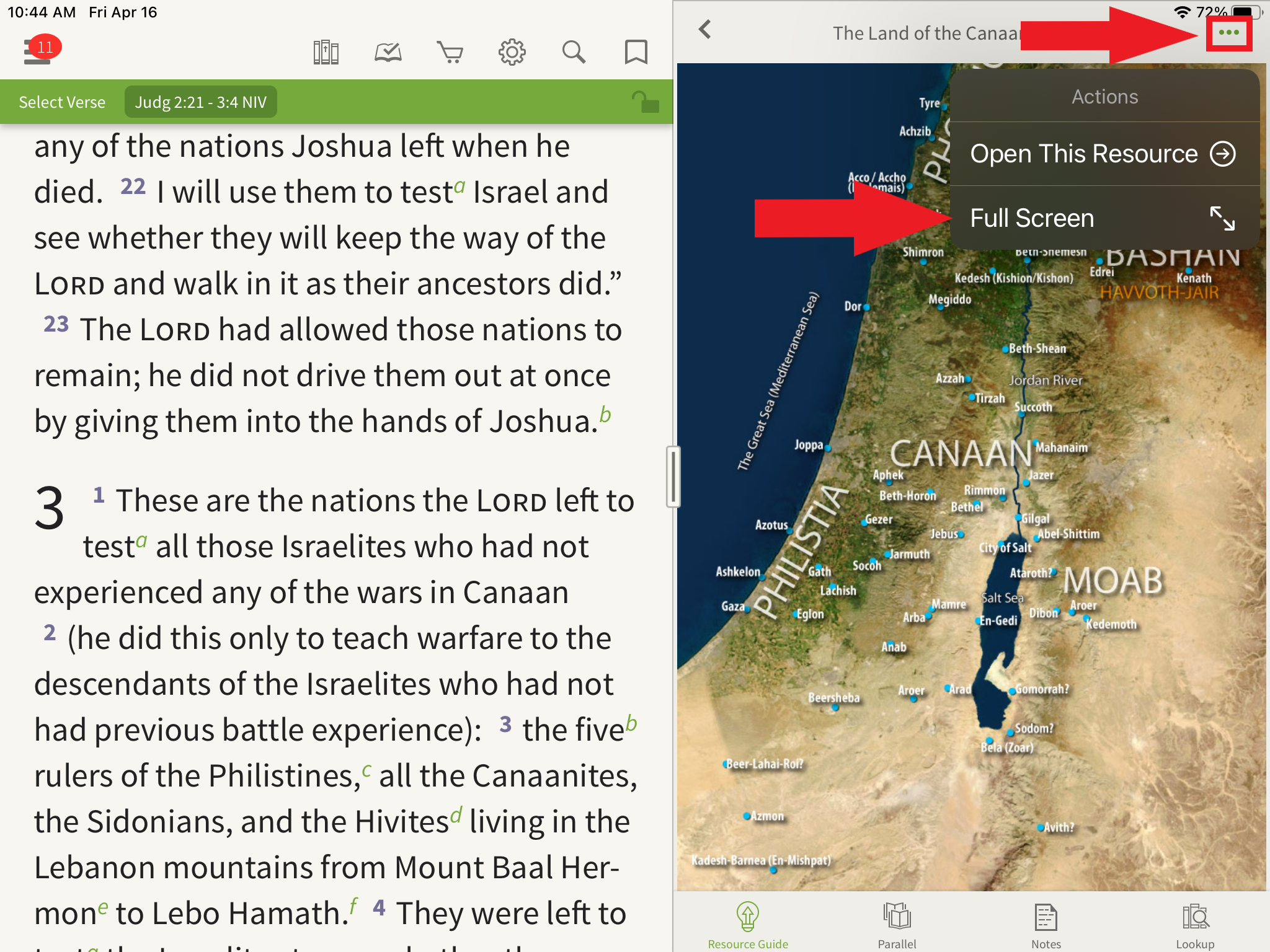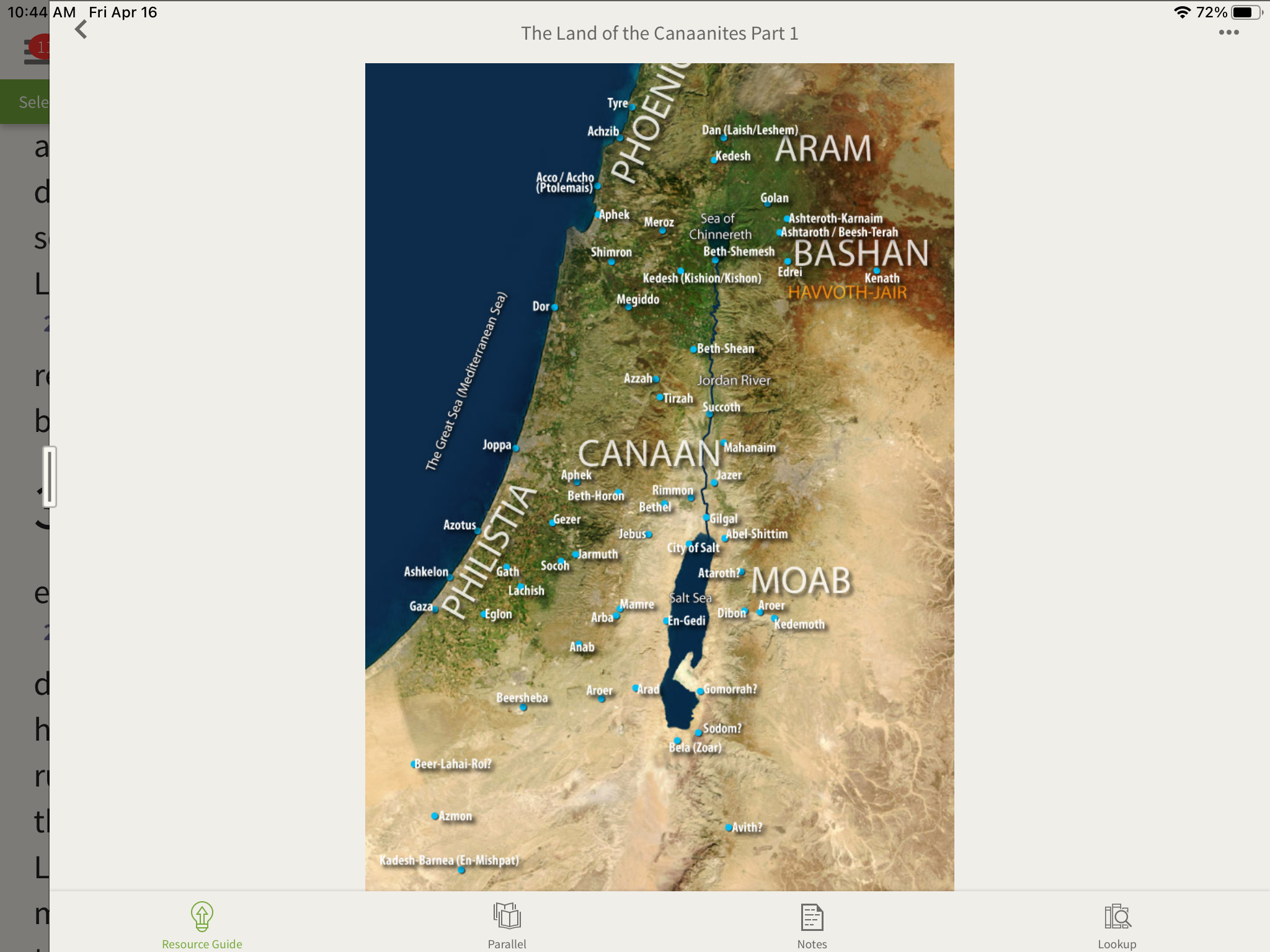 Conclusion
We hope that this introduction to using maps and atlases in the Olive Tree Bible App has been helpful for you. You can find all of our Maps & Atlas titles on our website!
If you have any further questions about using your maps/atlas in the Olive Tree Bible App, please submit a ticket. We'll be happy to help you!