A Bible dictionary is a helpful tool that illuminates your study by defining words and cultural context. Because the Bible you read is a translation, there are words, phrases, and concepts that need more context and definition. If you want to improve your understanding of the Bible, a dictionary is a fantastic place to start. The Olive Tree Bible App enhances your experience even further with the Resource Guide.
If you have not already done so, you can find links in this article to download your dictionary to your various devices.
In this Help article, we will go through a few ways to use dictionaries. We will be using the Zondervan Illustrated Bible Dictionary in our iOS app as an example, but these steps should work with any Bible dictionary and will be similar on our other platforms.
Use the Dictionary in the Main Window
One way to view a Bible dictionary is in the main window. This option will allow you to navigate to the Table of Contents for the Bible dictionary.
Select the dictionary from your Library to open it. To access the Table of Contents, tap on the navigation menu at the top of the screen.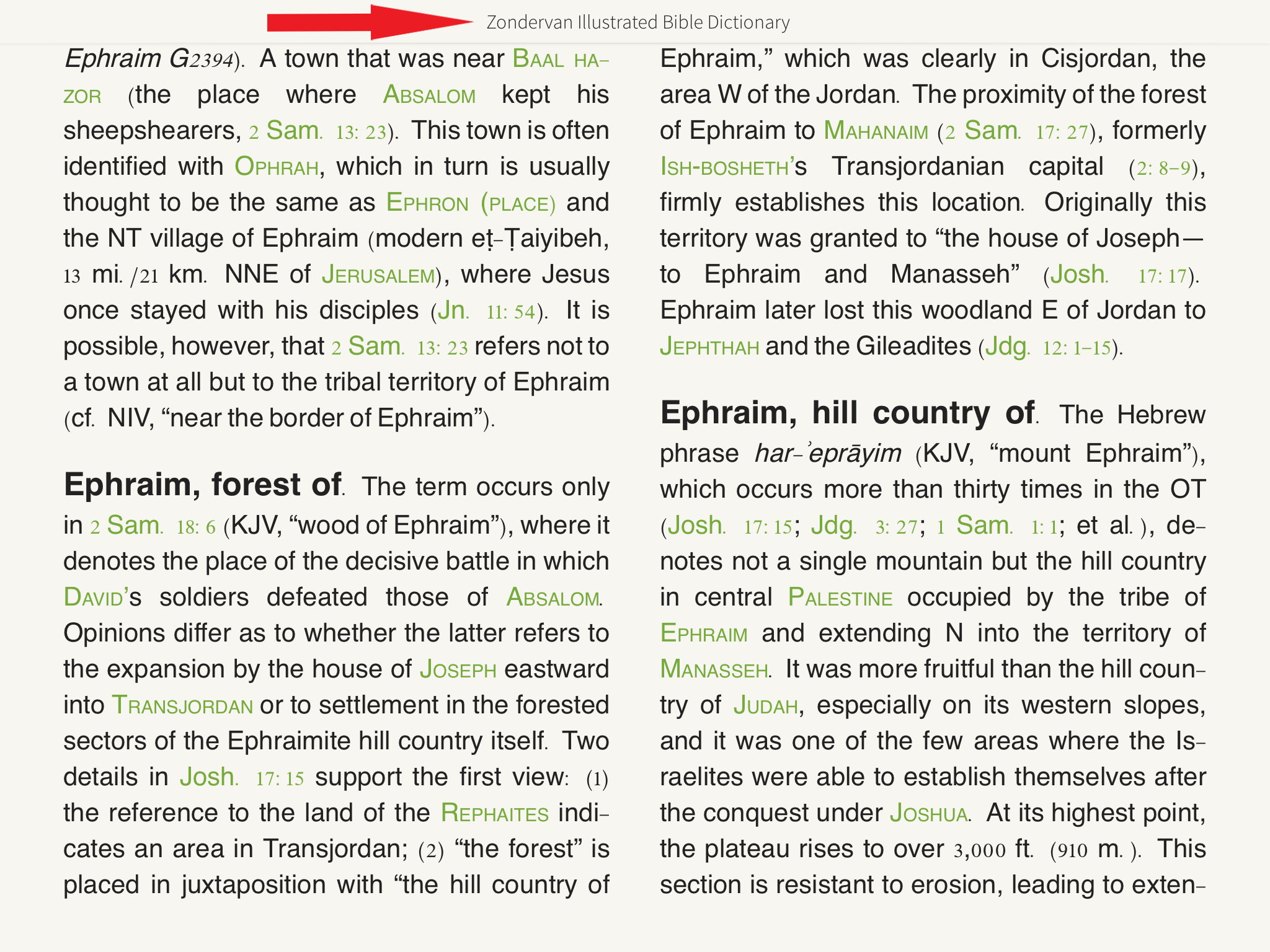 This will reveal the Table of Contents that you can use to navigate anywhere in the dictionary.
Use the Dictionary in the Resource Guide
Another way to view a Bible dictionary is in the Resource Guide in the Study Center. As you read through your Bible text, the Resource Guide searches through all the downloaded resources in your Library to find related Bible study content.
For this example, I have opened the New International Version (NIV) in the main window. You can choose any Bible from your Library. Select the green 'Open Study Center' bar at the bottom of the screen.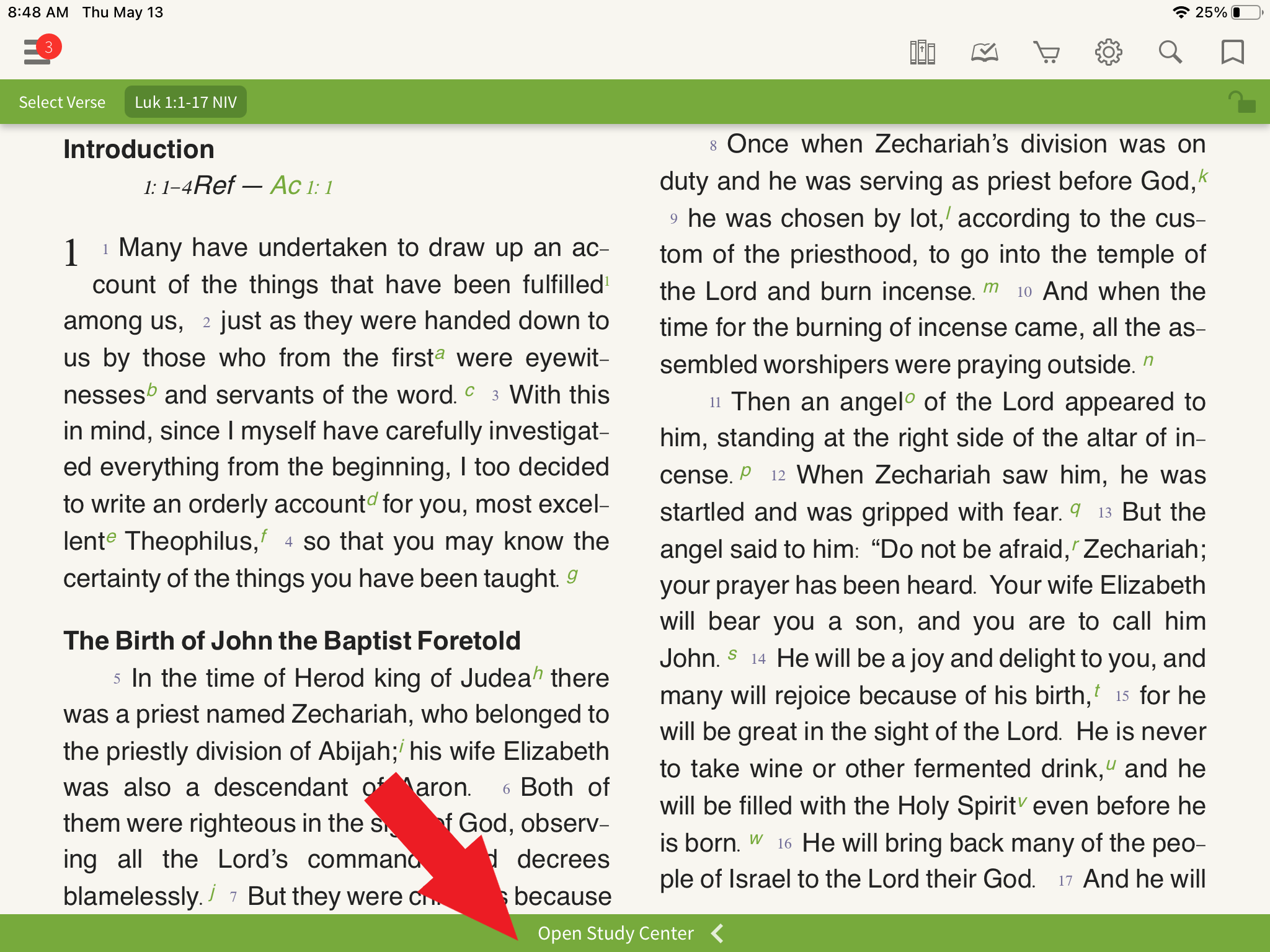 Next, select the 'Resource Guide' tab (lightbulb icon) to make sure you have the Resource Guide open. Scroll down in the Resource Guide until you see 'People', 'Places', and 'Topics'. Tap on the person/place/topic you want to learn more about.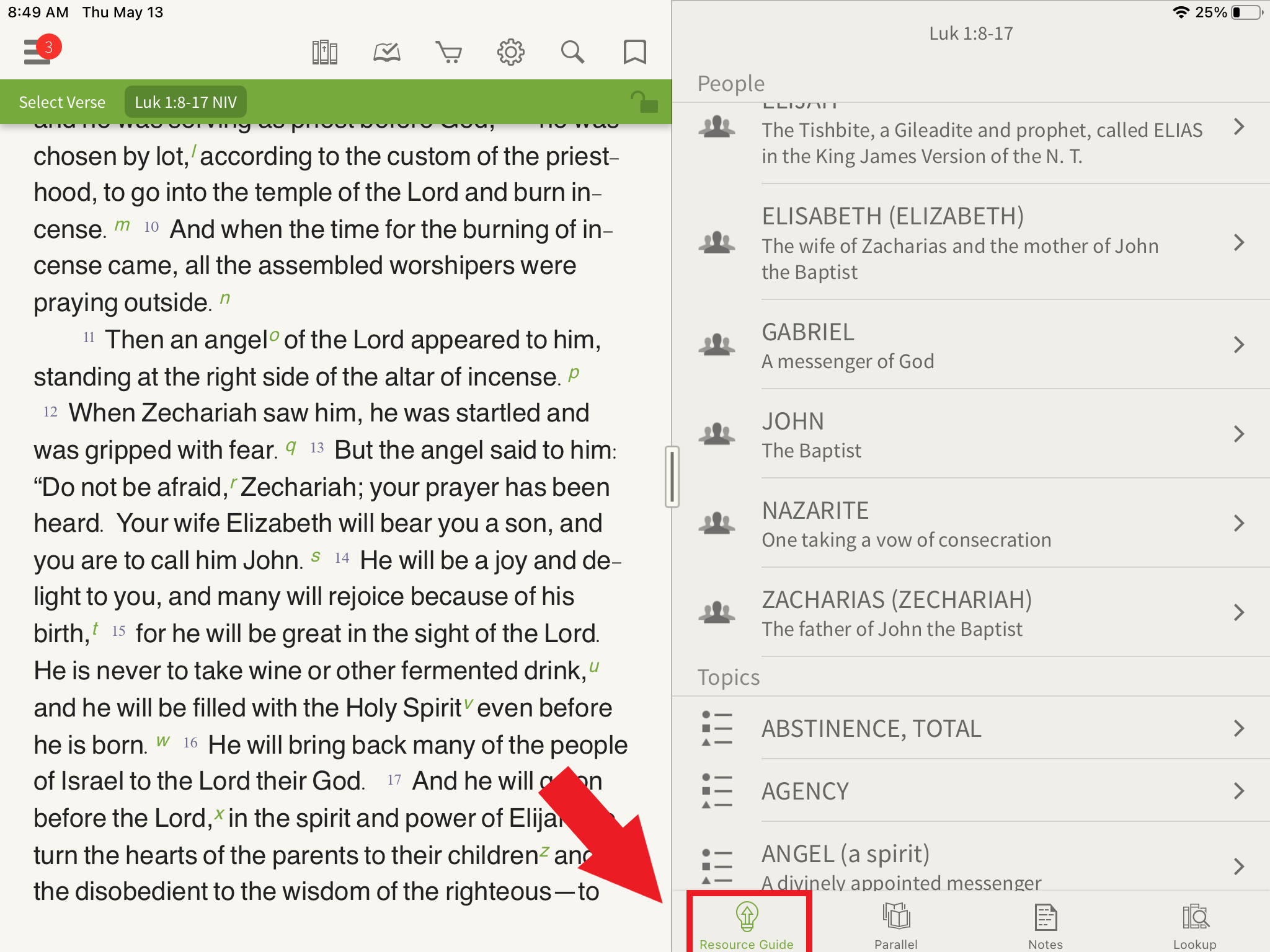 In this example, we have chosen 'GABRIEL' from the Zondervan Illustrated Bible Dictionary in the 'People' section.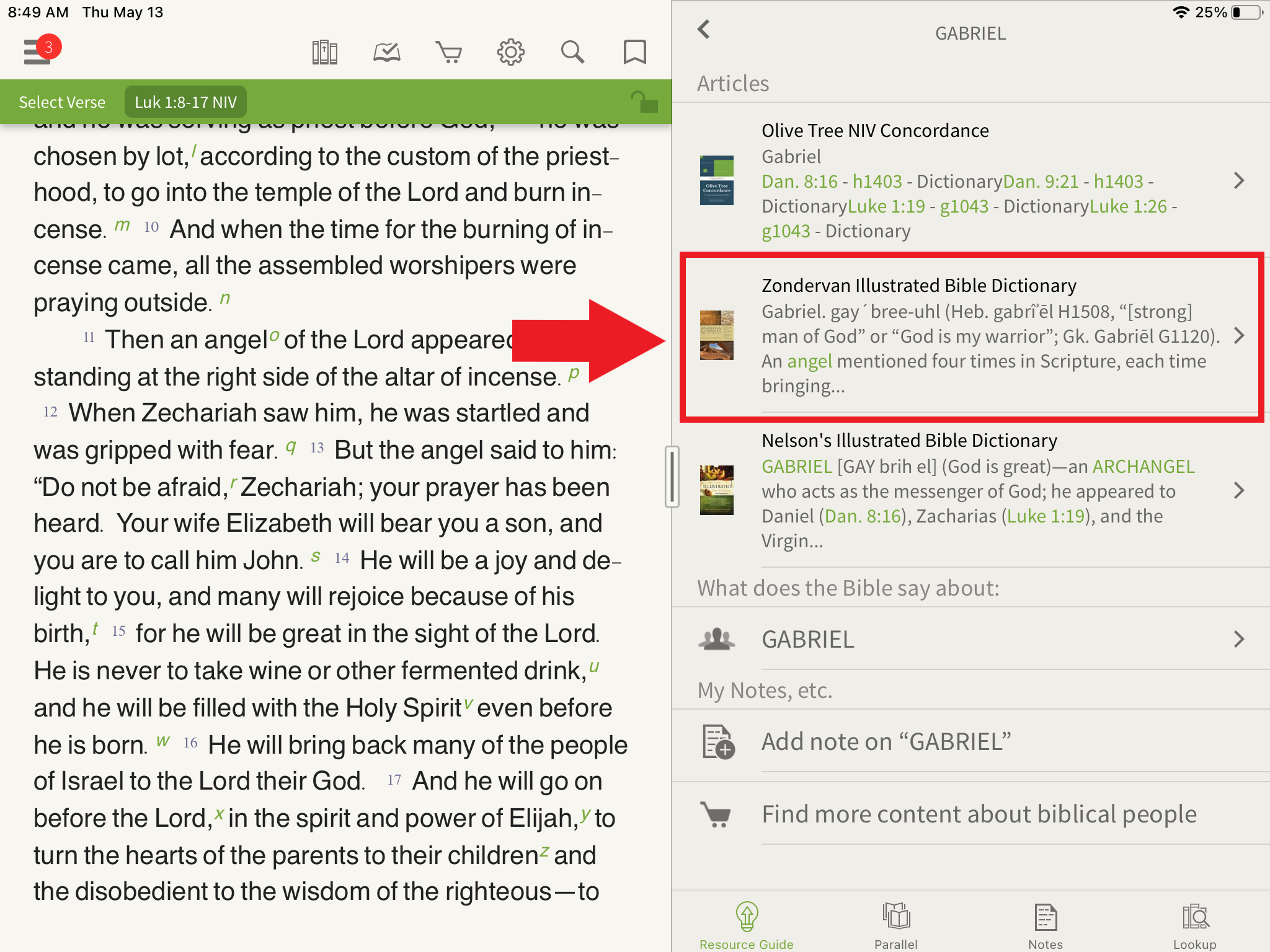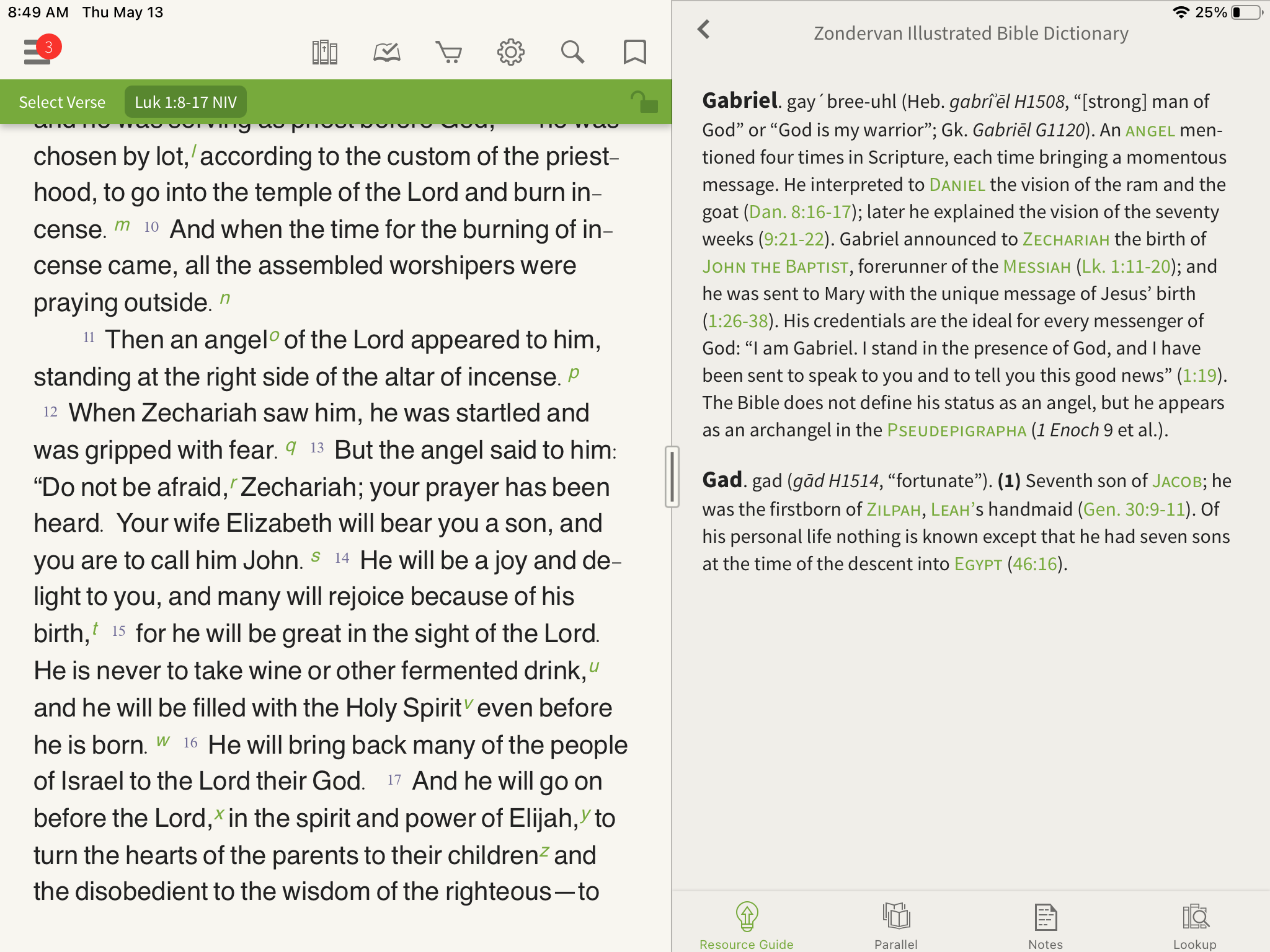 As you are reading the article, any Scripture references become hyperlinks that you can tap on to read the Bible text in a pop-up window.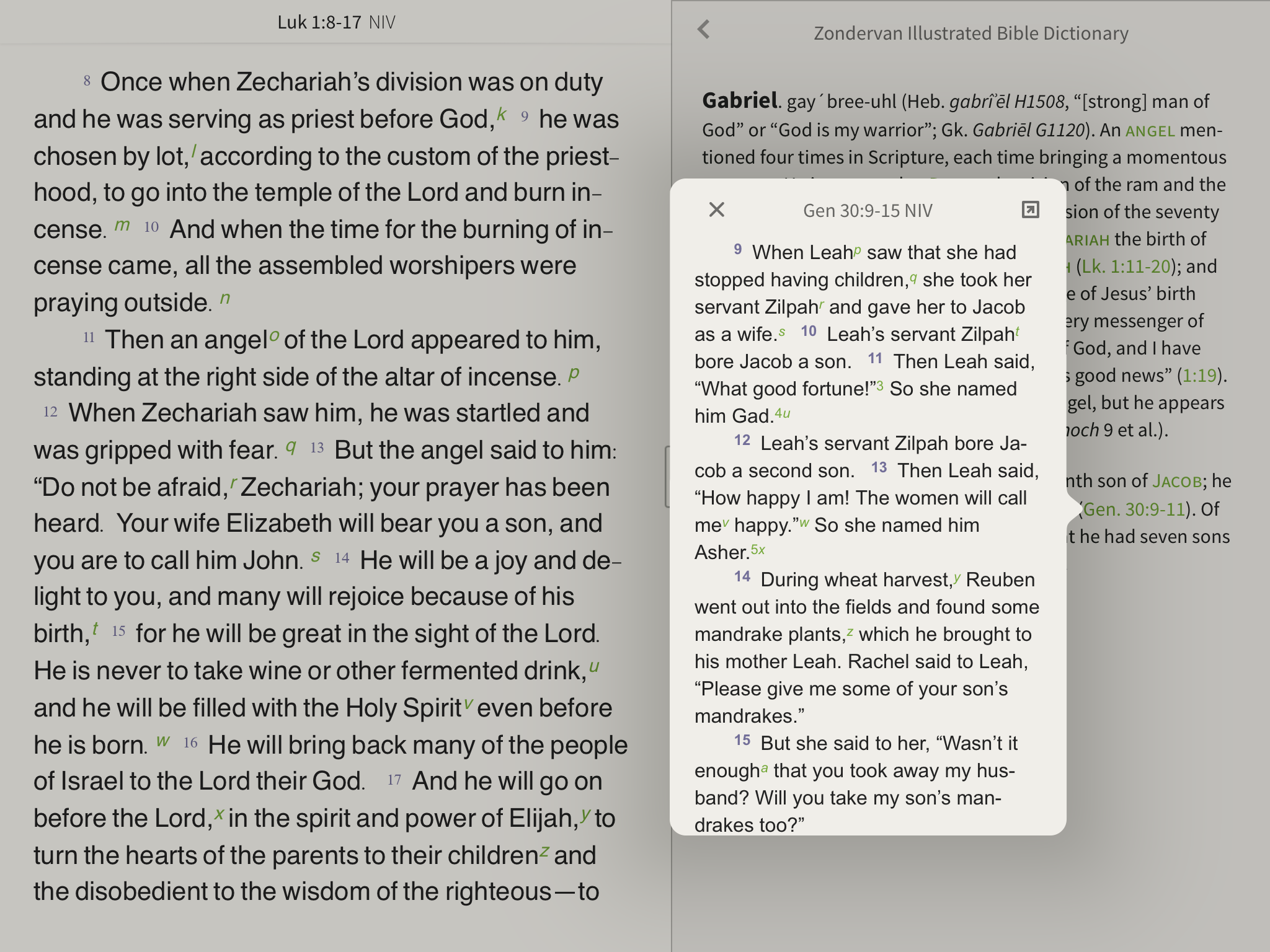 Use the Dictionary with our Lookup Tool
Tap and hold a word in the Bible text and a menu will appear with various options. Tap the 'Lookup' button to get articles from your downloaded dictionaries on that specific word. From here, you can follow the same steps as you would in the Resource Guide option above.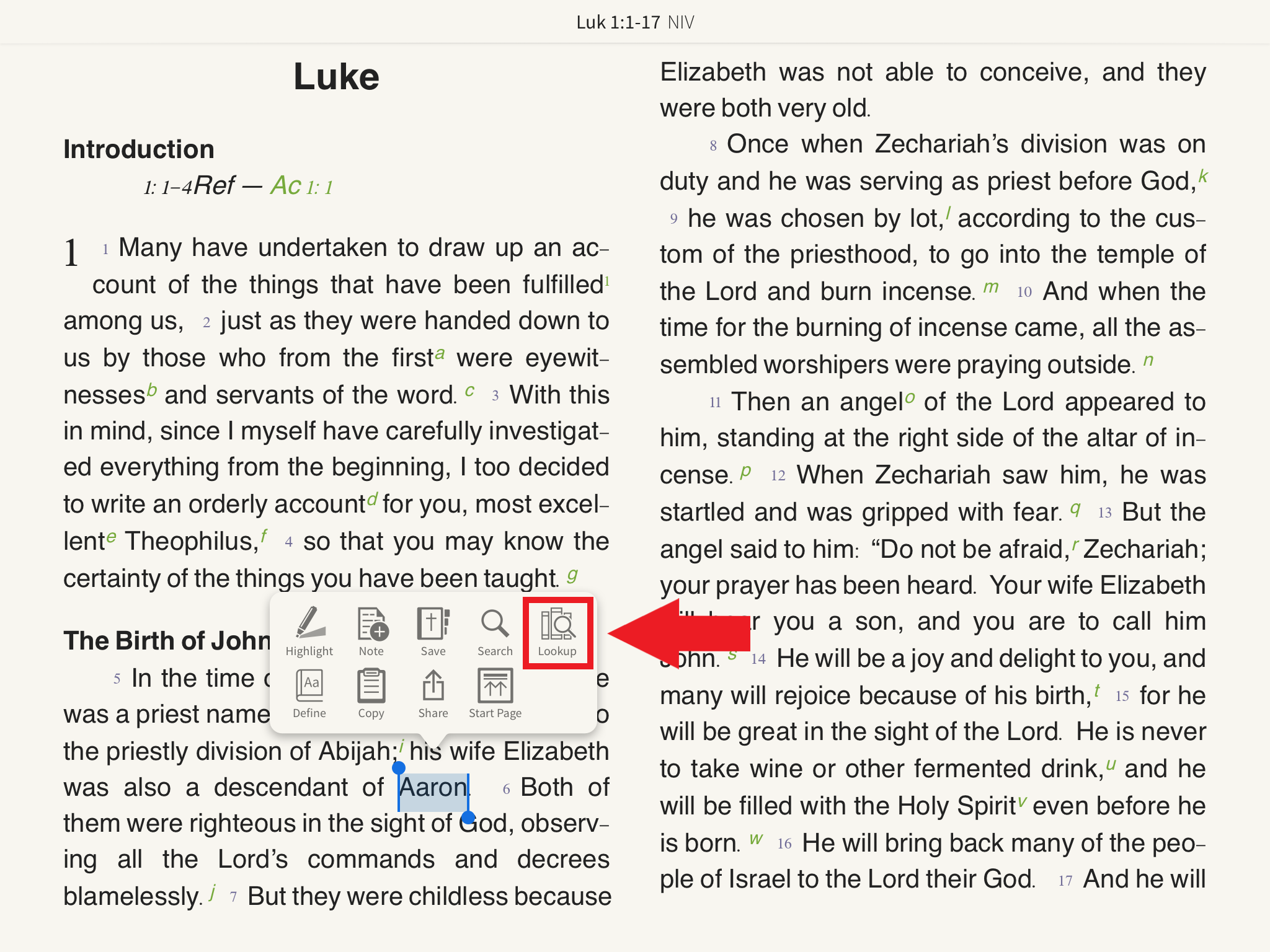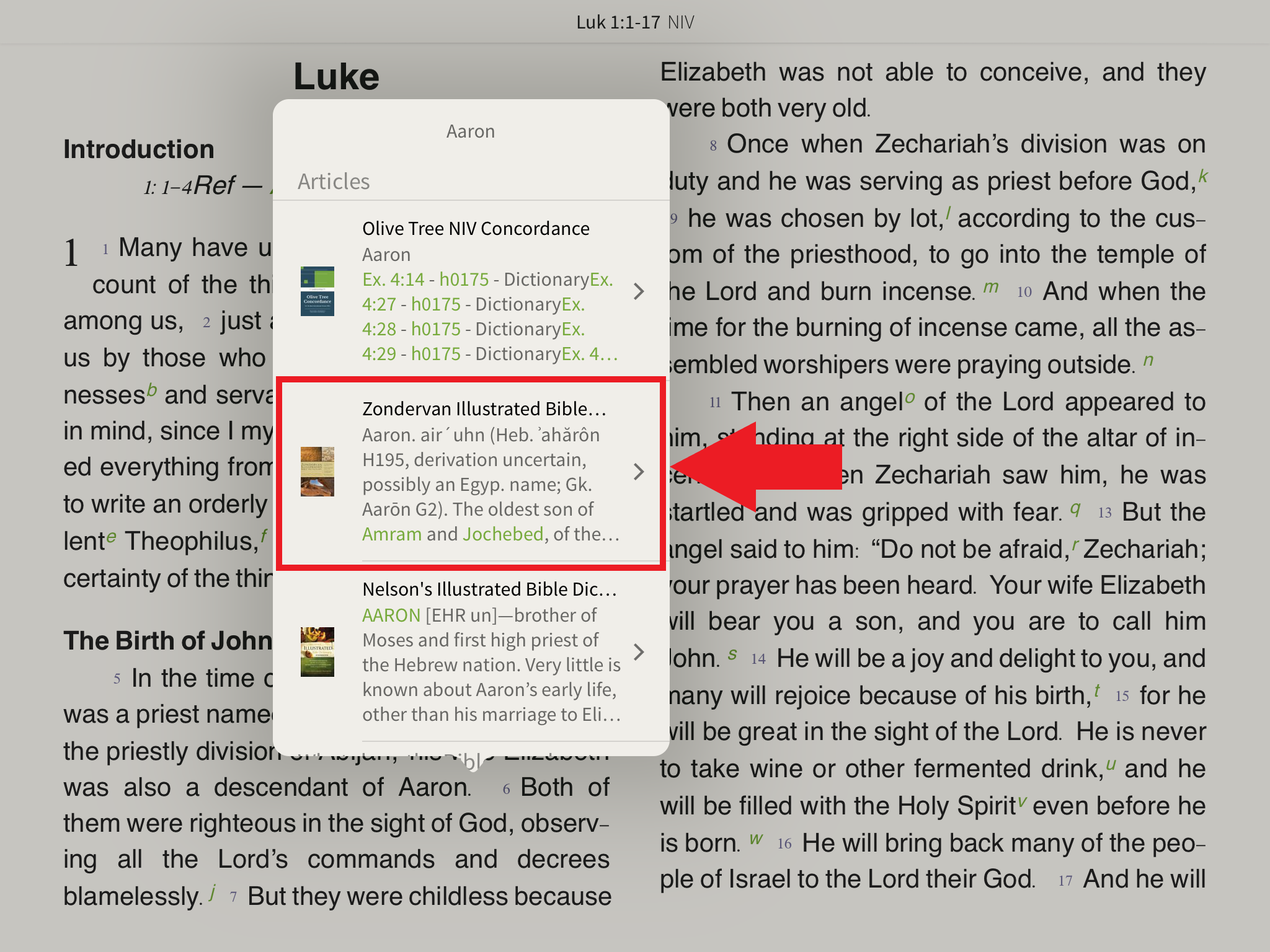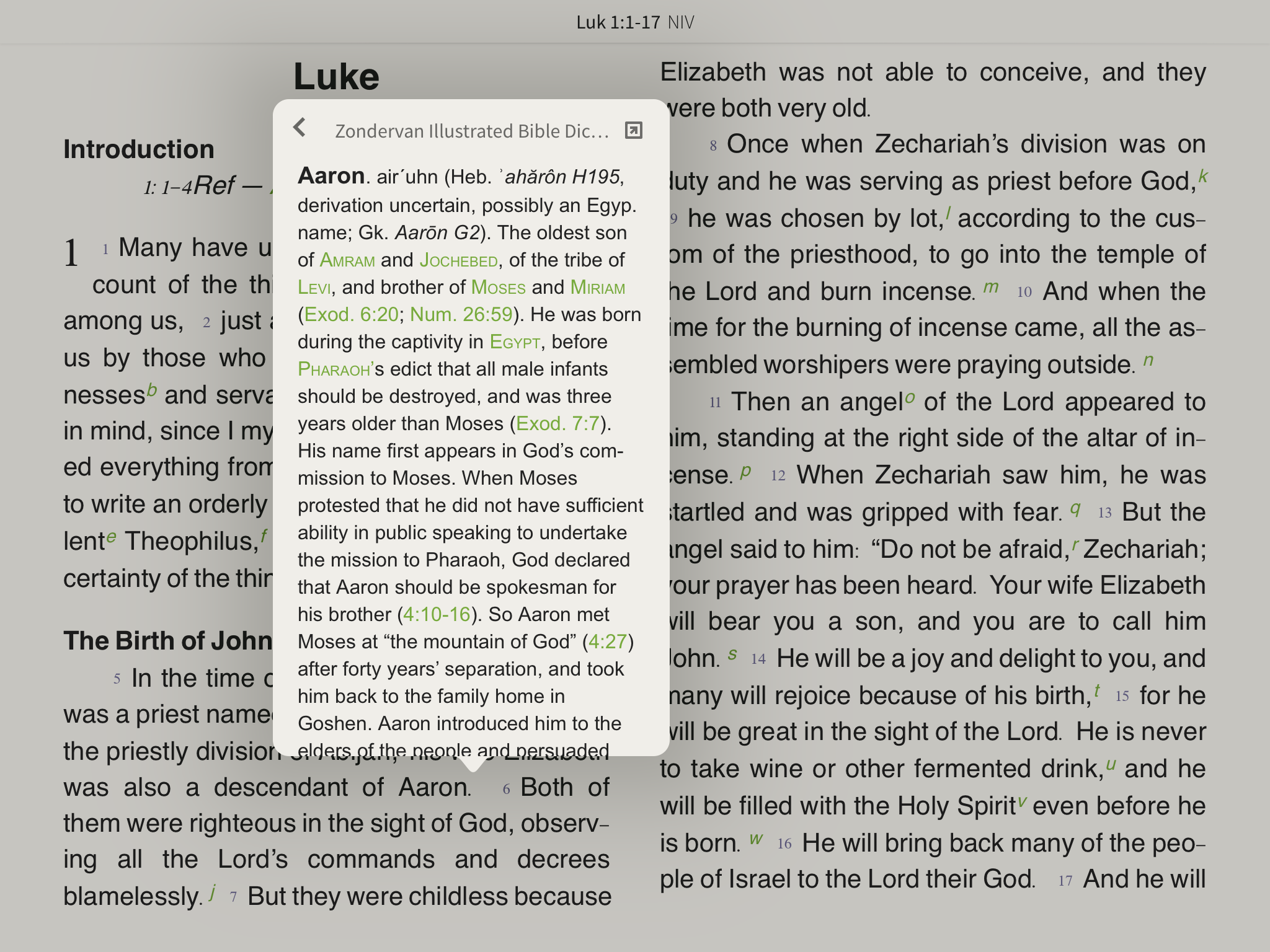 Conclusion
We hope that this introduction to using Bible dictionaries in the Olive Tree Bible App has been helpful for you. You can find all of our Bible dictionaries on our website!
If you have any more questions, please submit a request to our Customer Support team here. They are happy to help!