We now offer three different subscription bundles: the NIV Bible Study Pack, the ESV Bible Study Pack and the NKJV Bible Study Pack!
Each bundle has a curated library including items like a study Bible, a one-volume Bible commentary, a Bible dictionary, a maps set, a Bible atlas, a cross reference set, and a concordance that is tied to Strong's numbers for basic original language study.
With the Parallel tab in the Study Center, you'll be able to view the Bible translation text and study notes side by side!
Example from our NIV Bible Study Pack: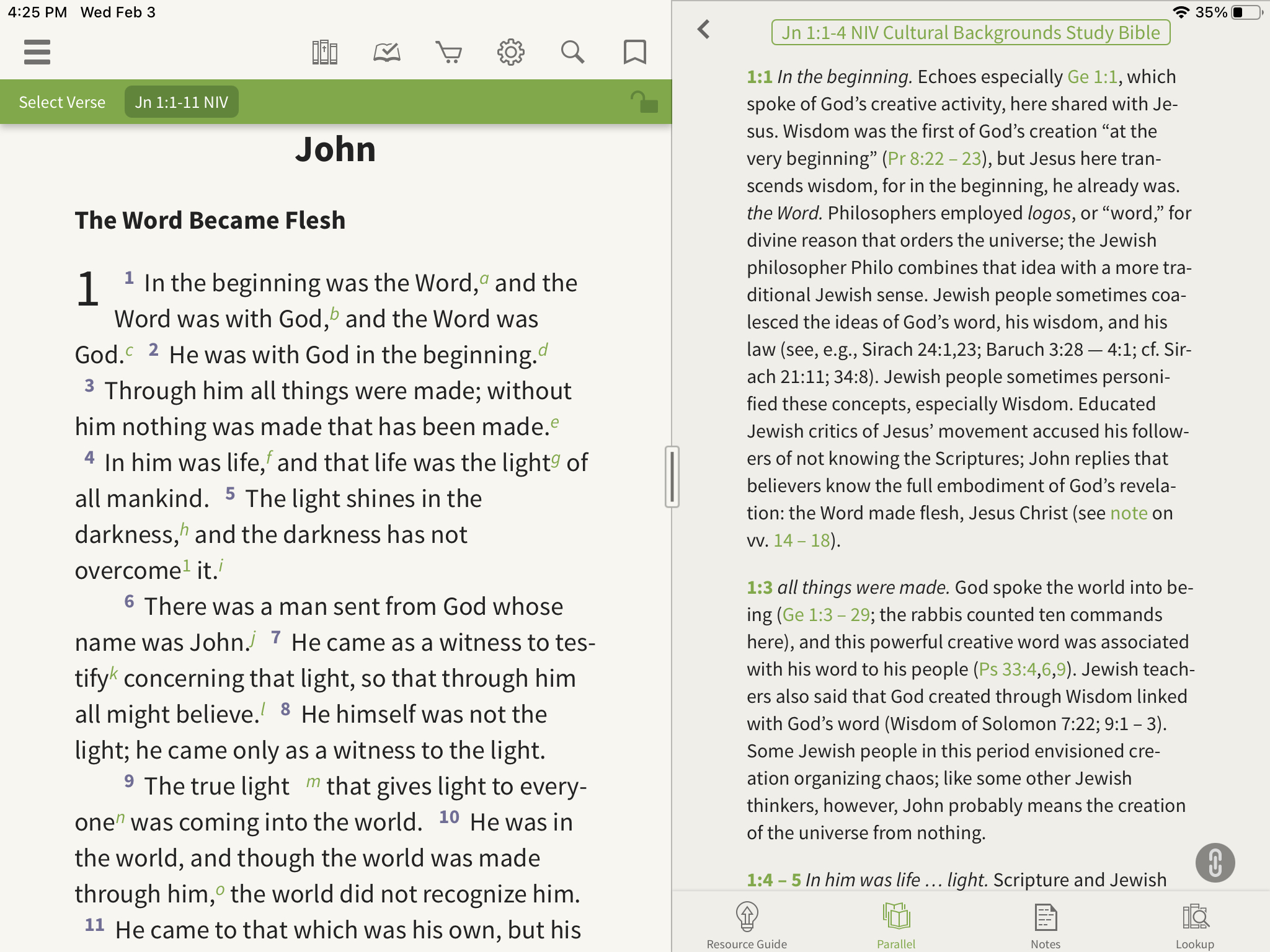 Example from our ESV Bible Study Pack: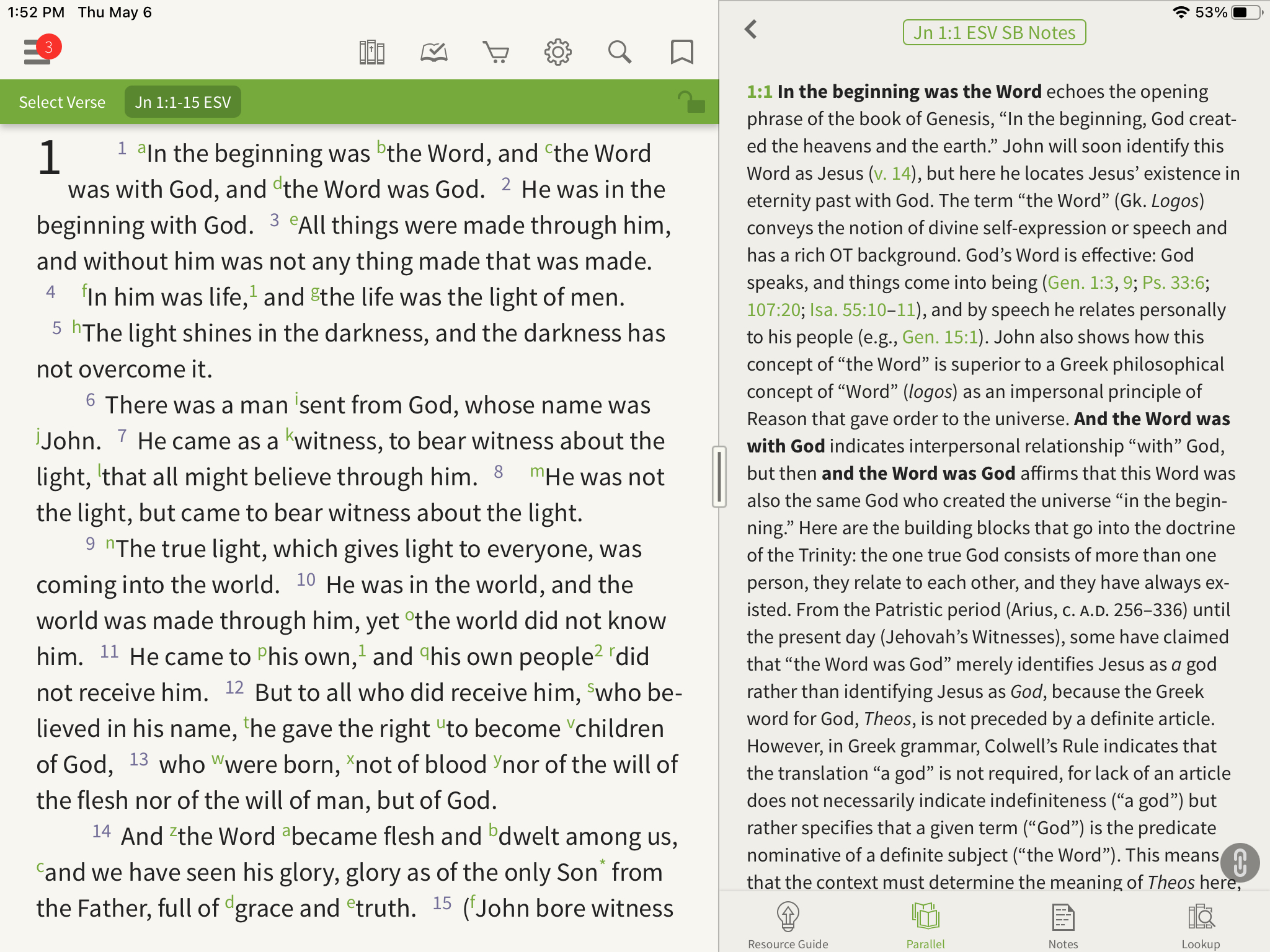 Example from our NKJV Bible Study Pack: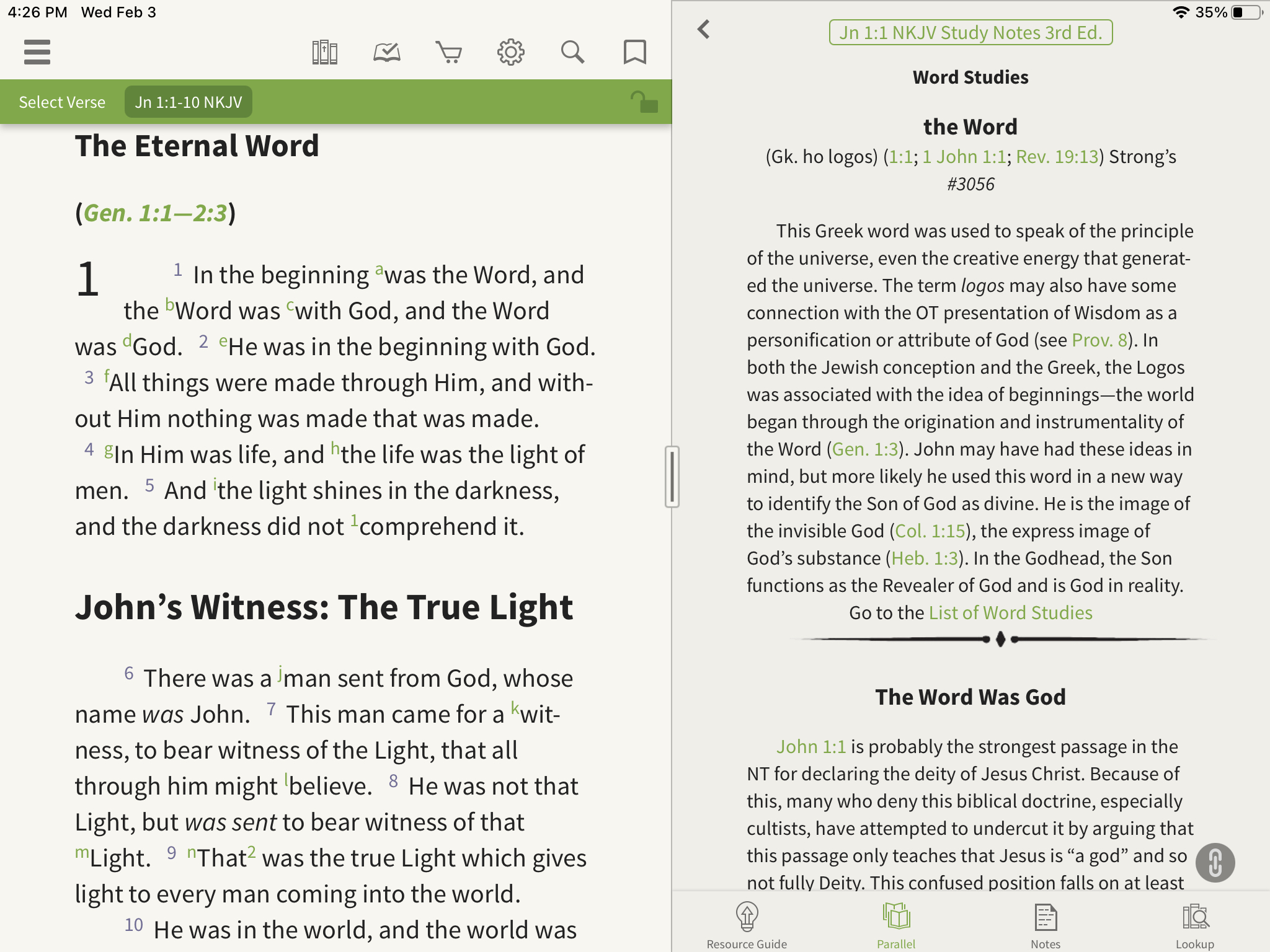 With our categorized, in-depth Resource Guide, you'll be able to view related information side-by-side with the Bible text too!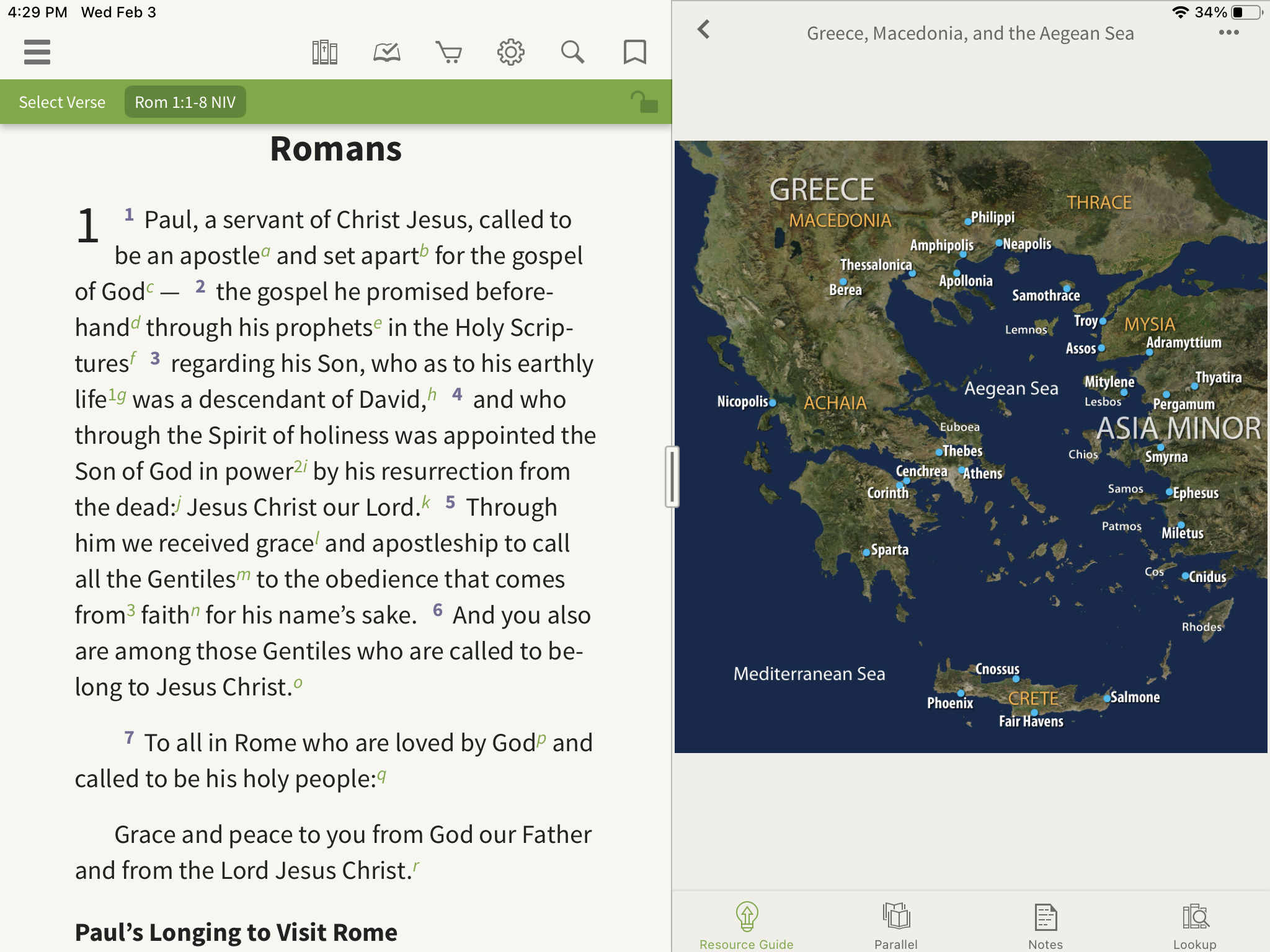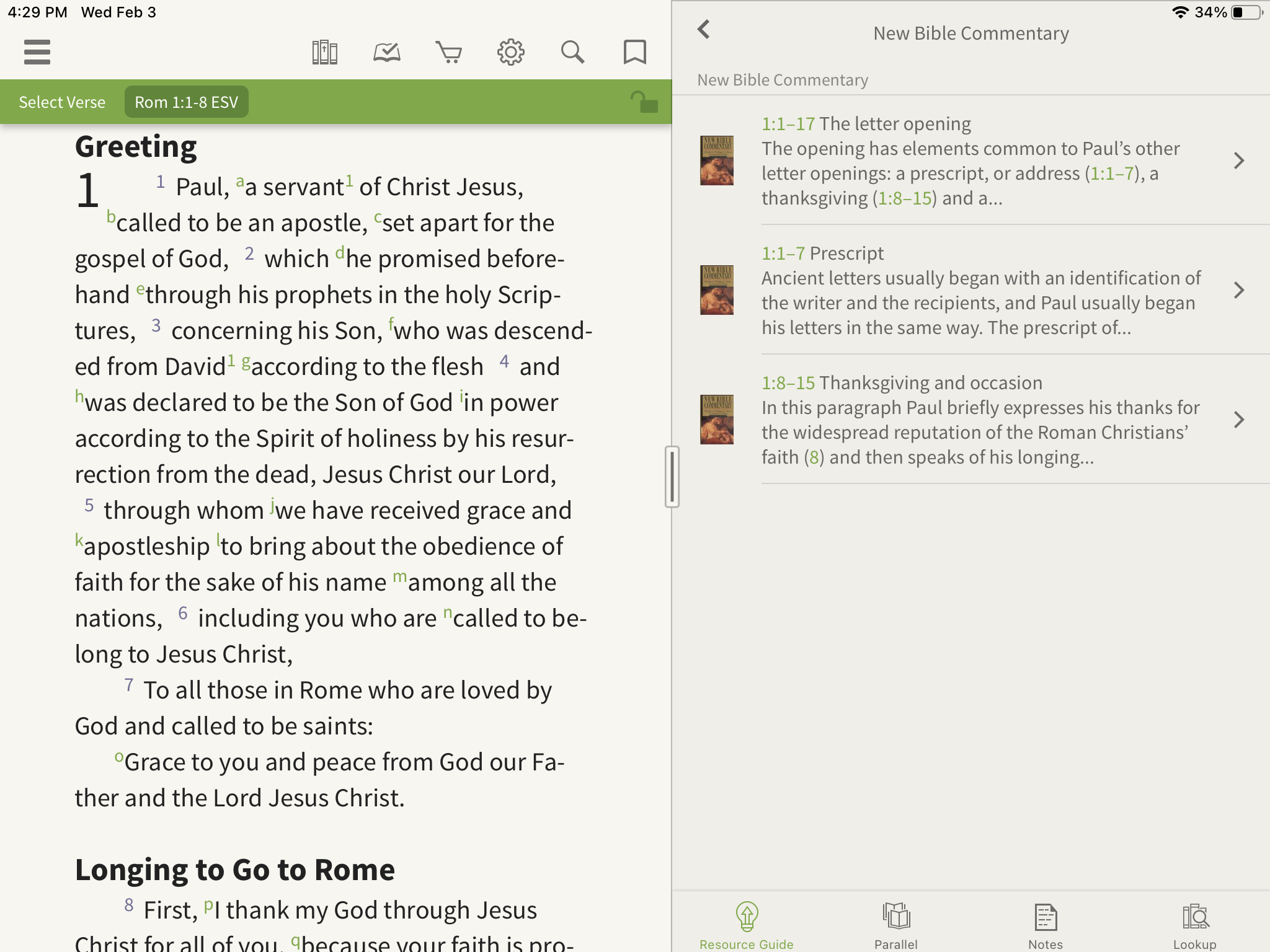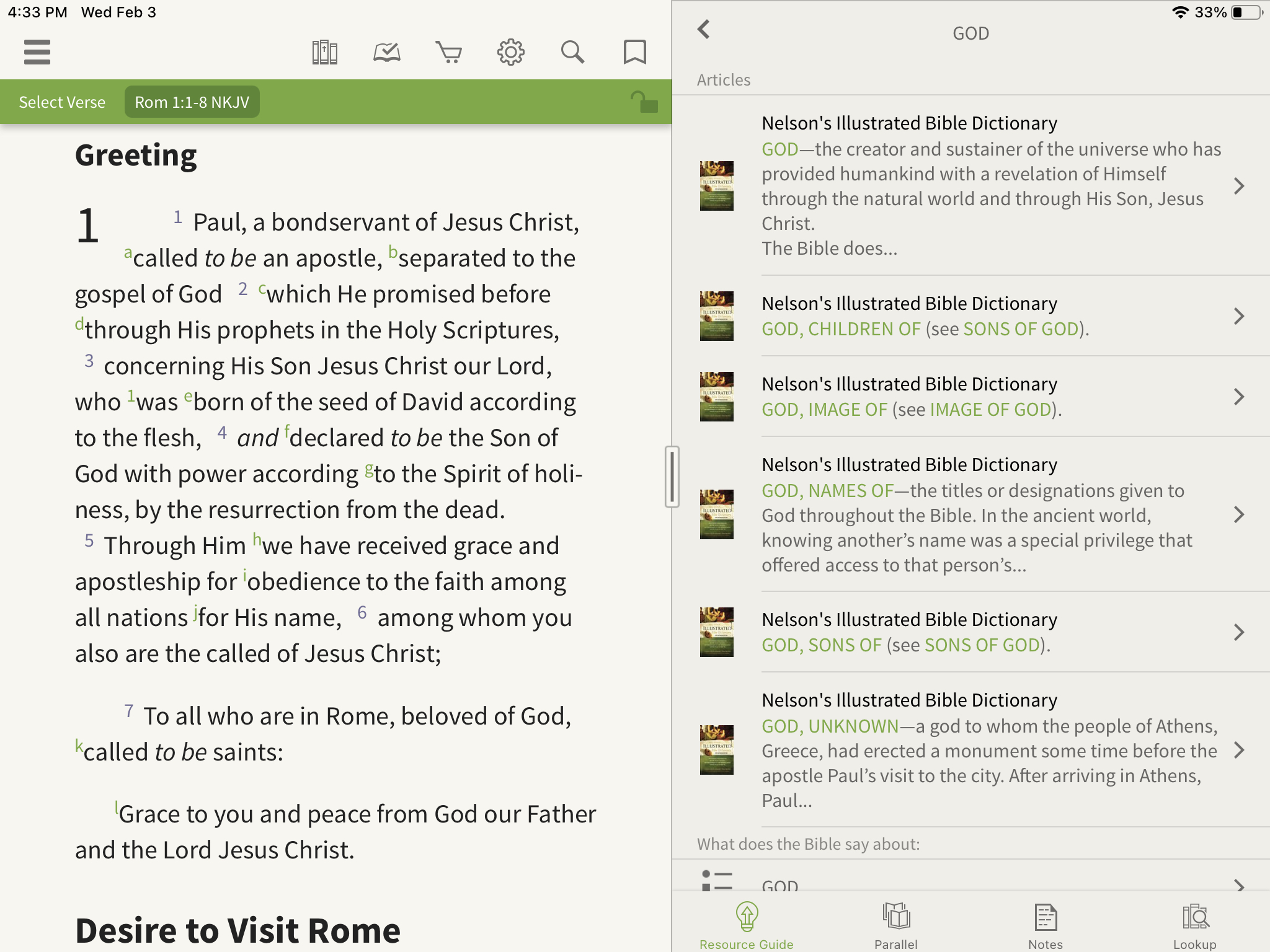 In addition to all of these great study tools, you'll be able to perform Lookups to get more details on terms!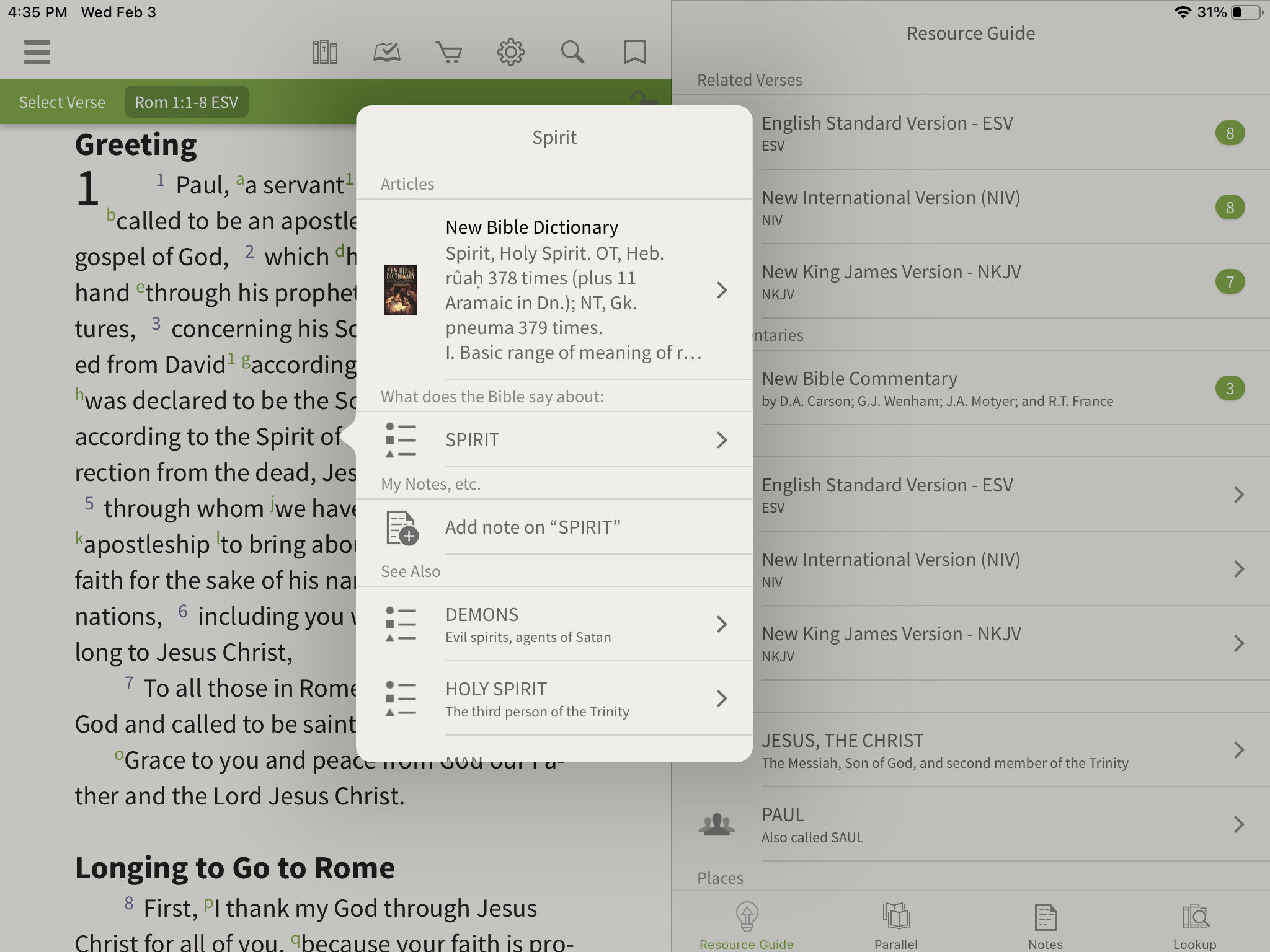 We also have some detailed Help articles that explain how to use the resources included in these Bible Study Packs, see a full list of these articles in our Bible Study Pack Subscription Titles article.
To get started, you can sign up for a Free 14 Day Trial on our website! With pricing options to subscribe for $5.99/month, $29.99/six months or $59.99/year, it offers an amazing value. Purchasing these resources individually would cost over $300.
When you sign up for your Free 14-Day Trial, you will receive in-app guidance via Messages to learn how to use these features and maximize your Bible study time. We're excited for you!
If you have any questions, please submit a ticket. We'll be happy to help you!