We offer several privacy settings in the app. These settings appear when you first download the app, but can also be edited through the Advanced Settings menu in the app.
You can access. review, and adjust your privacy settings by following these steps:
Tap on Settings icon from the toolbar (gear icon).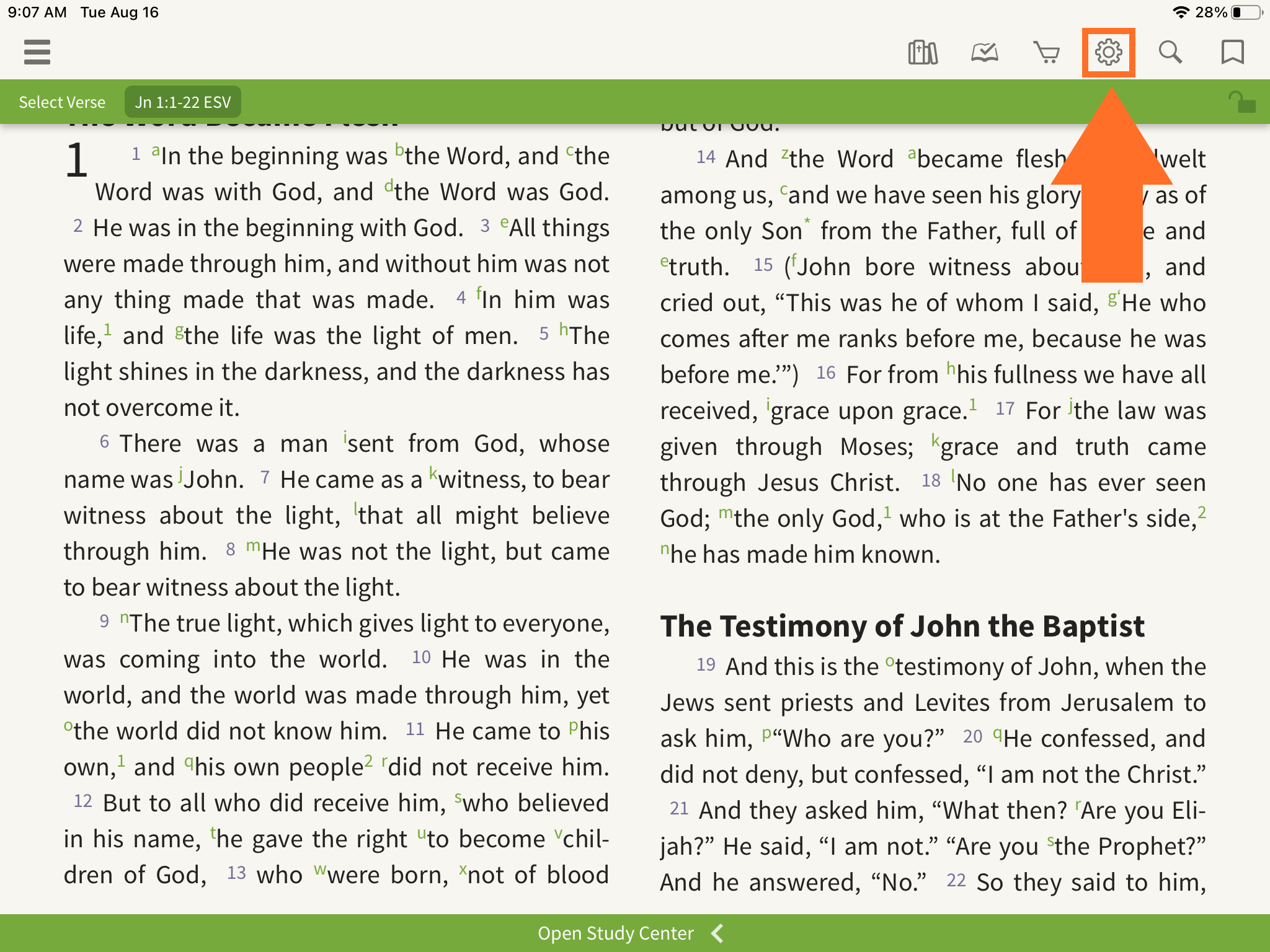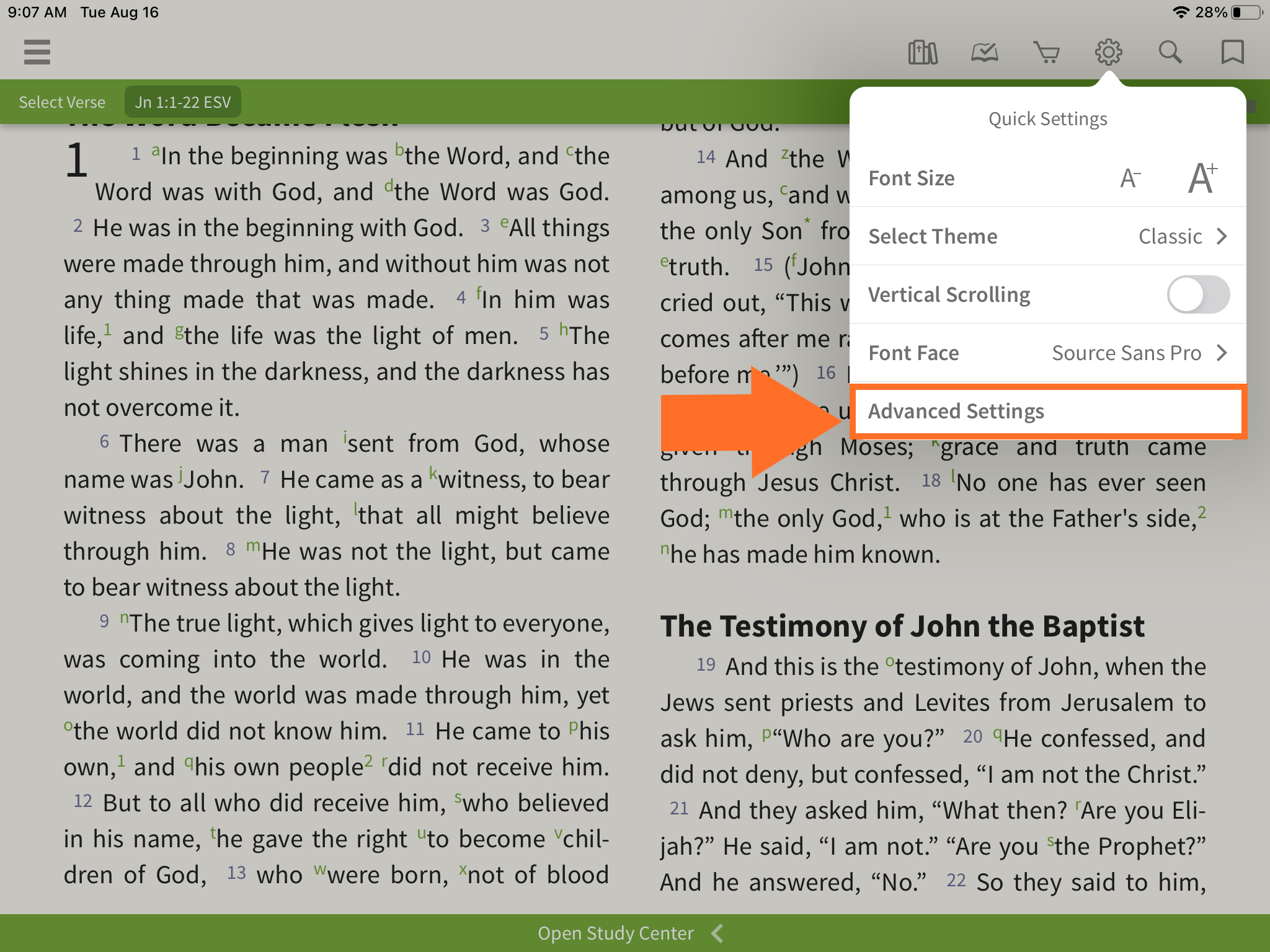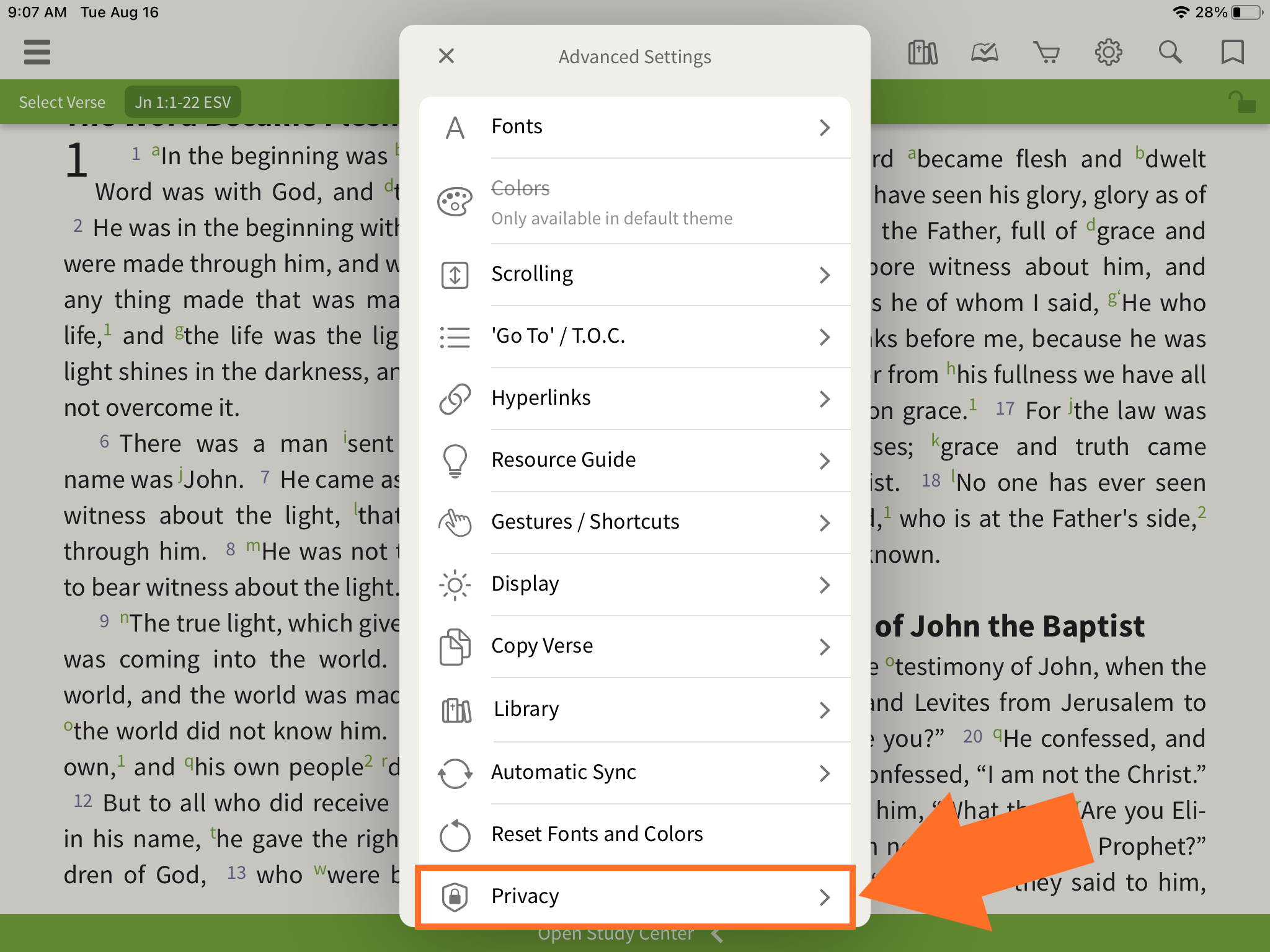 You will find the various privacy settings here.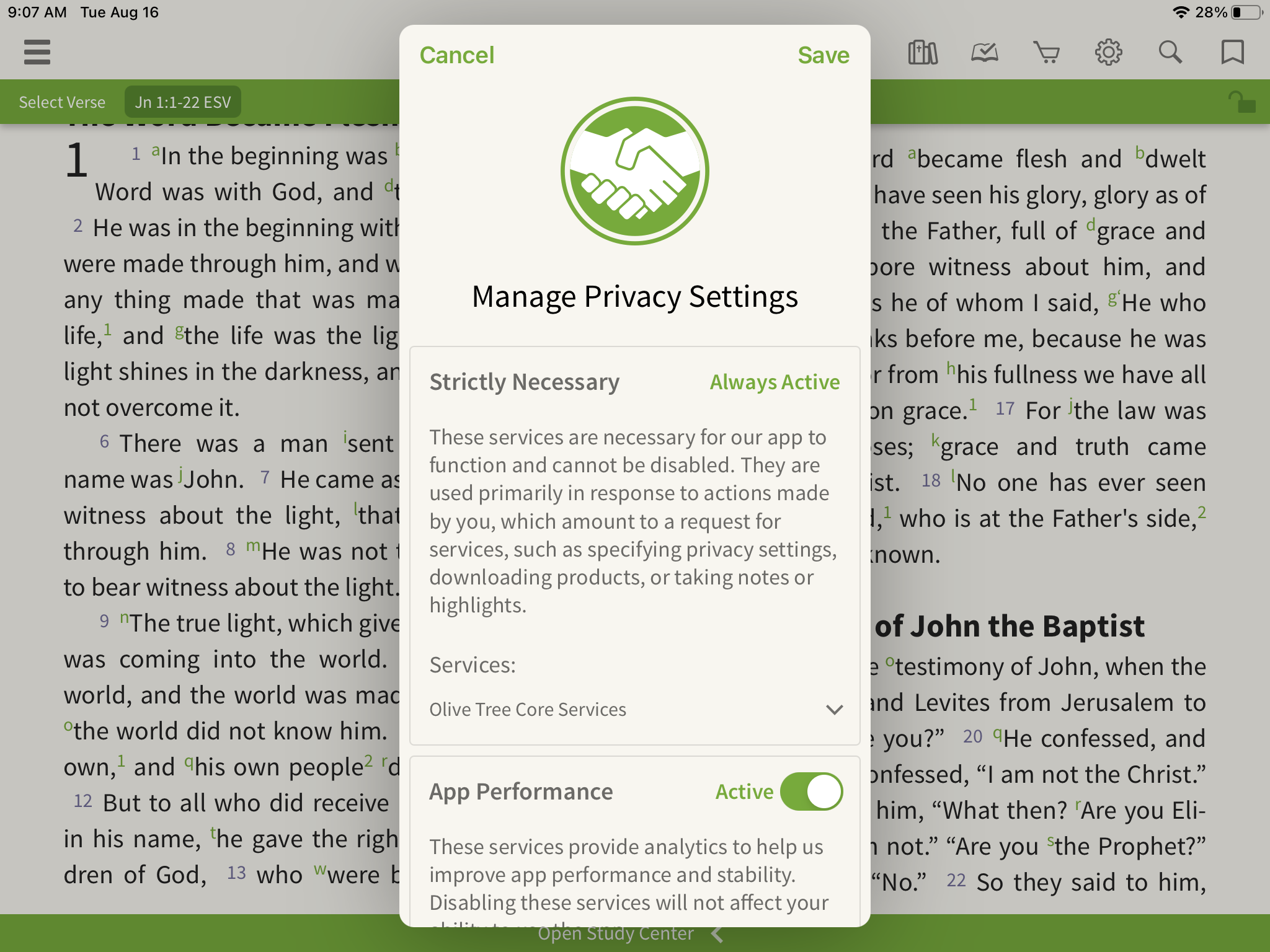 Here are the descriptions of the Services that we use:
Strictly Necessary
These services are necessary for our app to function and cannot be disabled. They are used primarily in response to actions made by you, which amount to a request for services, such as specifying privacy settings, downloading products, or taking notes or highlights.
Olive Tree Core Services
For all users, this includes the storing of privacy settings, downloading of products, use of the annotation system. For logged-in users, it also includes the storing of account information, download and purchase history, and annotations on Olive Tree servers to enable access across devices.
App Performance
These services provide analytics to help us improve app performance and stability. Disabling these services will not affect your ability to use the app.
Olive Tree Analytics
Basic platform, operating system, and usage information is collected, along with account number for logged-in users, and is used to help us improve our apps.
Flurry by Yahoo!
Basic platform, operating system, and app events are collected and stored in aggregate for analysis.
Google Analytics
When using the store within the app, basic platform, operating system, and usage information are collected.
Crashlytics by Firebase
A user's Olive Tree ID (logged-in users) and details of any crashes that occur are collected for review to improve stability in our apps.
Personalization and Messaging
These services enable us to keep you informed of tips, Bible study guides, and products for sale through our Message center and offer personalized product recommendations. Disabling these services will not affect your ability to use the app.
Firebase Cloud Messaging by Google
Necessary to use Olive Tree Messages. Only stores a token required for messaging.
Olive Tree Messaging
Push notification (if user enabled) and Message center within the app allow us to send messages about features and products. Some analytics data is collected, including Olive Tree User ID.
We hope this article has been helpful for you. If you have any further questions, please submit a ticket to our Support team. We are happy to help you!