Be encouraged by God's word with daily verse meditations. Customize your Scripture photos and videos. Share them to encourage friends and family.
Each morning, open the app to discover your new verse of the day. Listen to the Holy Bible as it speaks over you or read quietly to yourself with background music. Pause to find a moment of truth, peace, and inspiration. Remember your calling to love God and others with these daily meditations.
CUSTOMIZE YOUR VERSE OF THE DAY
Make your own shareable verse memes! Choose your Bible translation.
Next, customize the verse's font and photo or video background image. The app comes with a variety of backgrounds to choose from. Finally, place the text at either the top, middle, or bottom of the image.
Do you love a specific day's meditation? Save it to your favorites!
SHARE YOUR DAILY DEVOTIONAL
After meditating and customizing, share your verse image with friends, family, Christian groups, and social media apps. You never know which men and women in your life need a gentle reassurance from the Bible.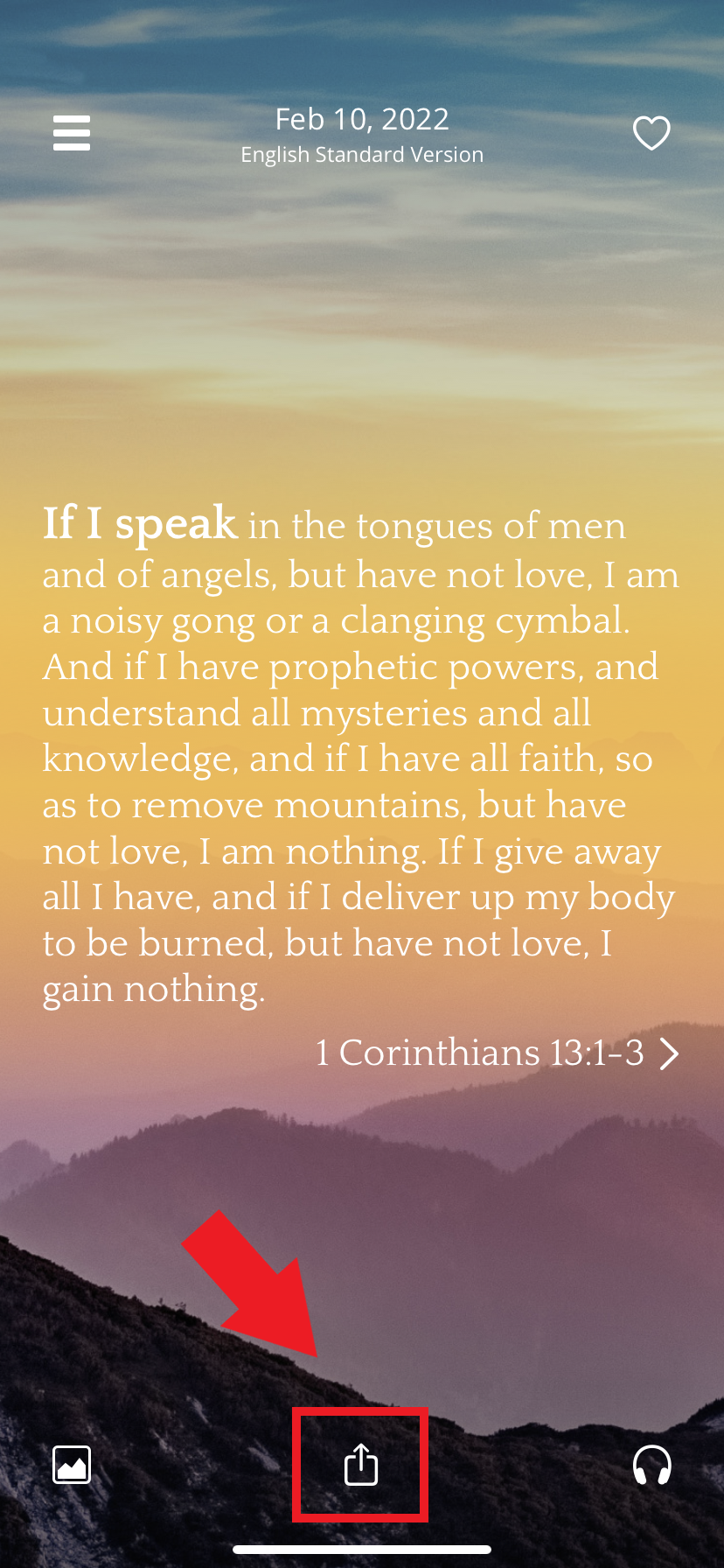 BE REMINDED EACH DAY
Gain motivation with custom reminders. You'll never forget to meditate on your daily verse, even on a stressful day — which is when you need Jesus' encouragement the most!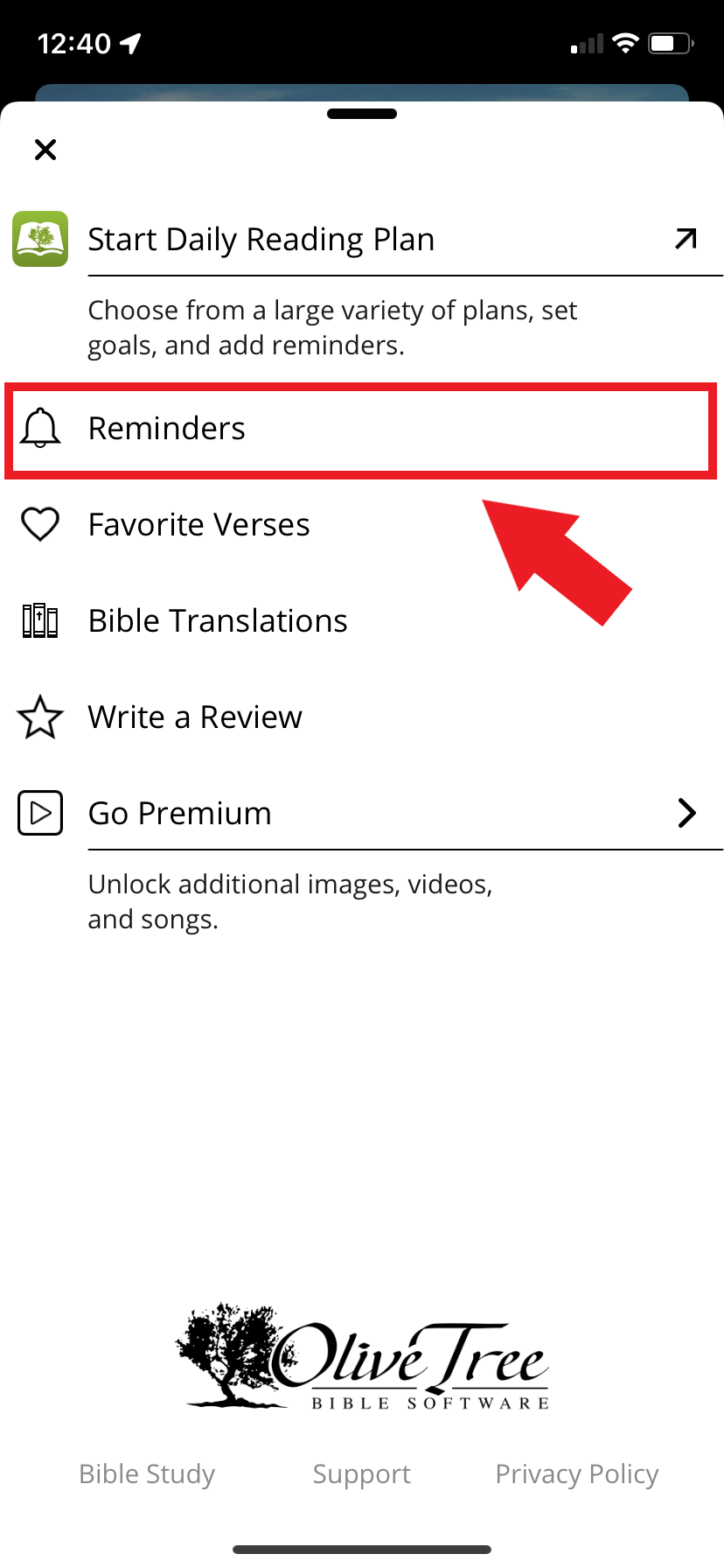 System Requirements:
Requires iOS 13.0 or later. Compatible with iPhone and iPad. Download the Daily Bible Meditations App in the iOS App Store.