The Olive Tree Bible App on Mac offers an advanced window management functionality which allows for multiple windows to be opened and linked together.
Open Popout Windows:
From the Library, or an open resource, secondary click and select 'Open in New Window'.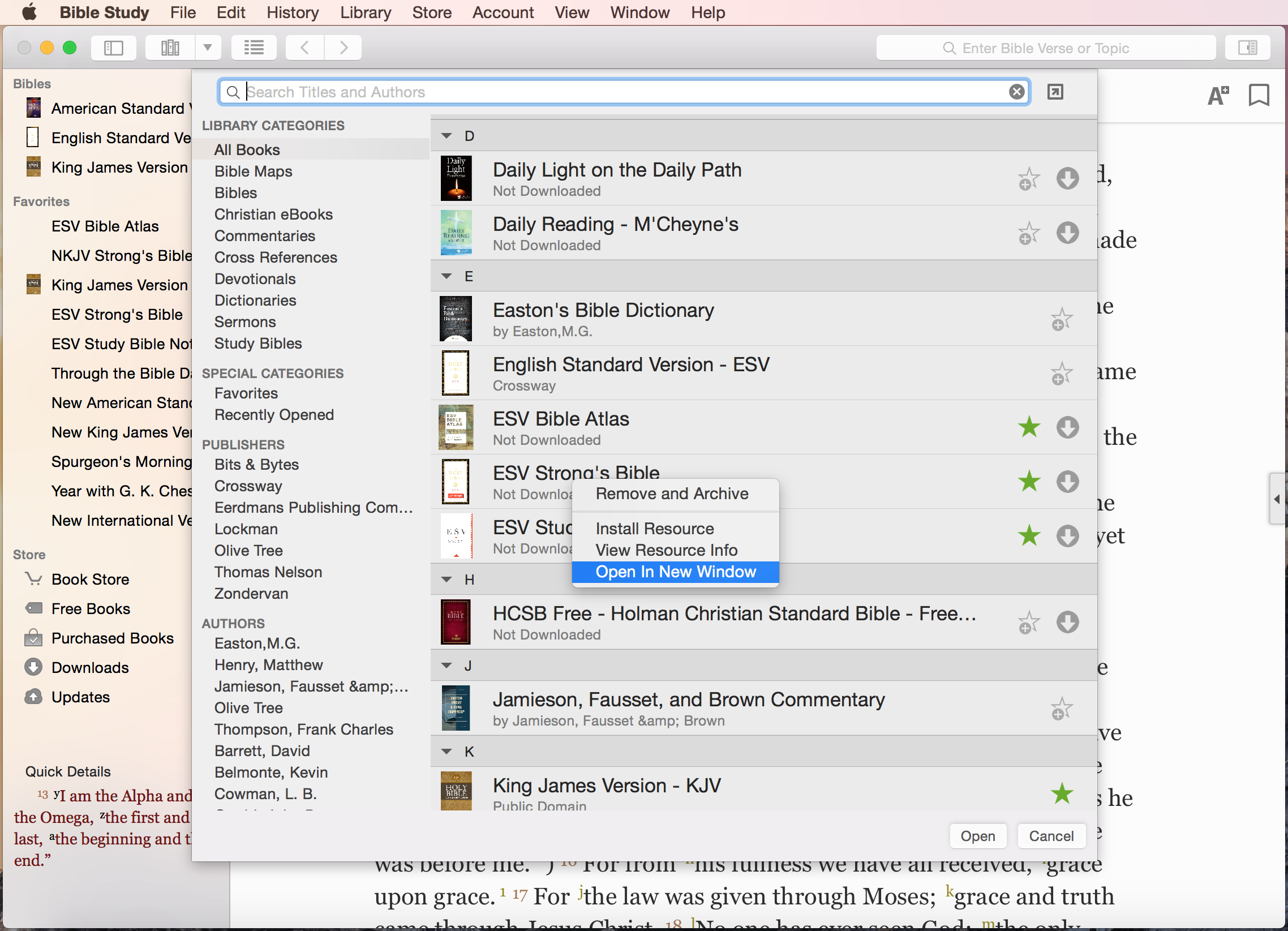 Depending on the number of resources you'd like open, follow the steps above to open more resources in new windows.
Group Floating Windows:
Once your multiple windows are opened, you can arrange them as desired, then select 'Window' from the top toolbar > 'Group Floating Windows into 1 Window' to snap the popups together into one window.
Example before grouping floating windows: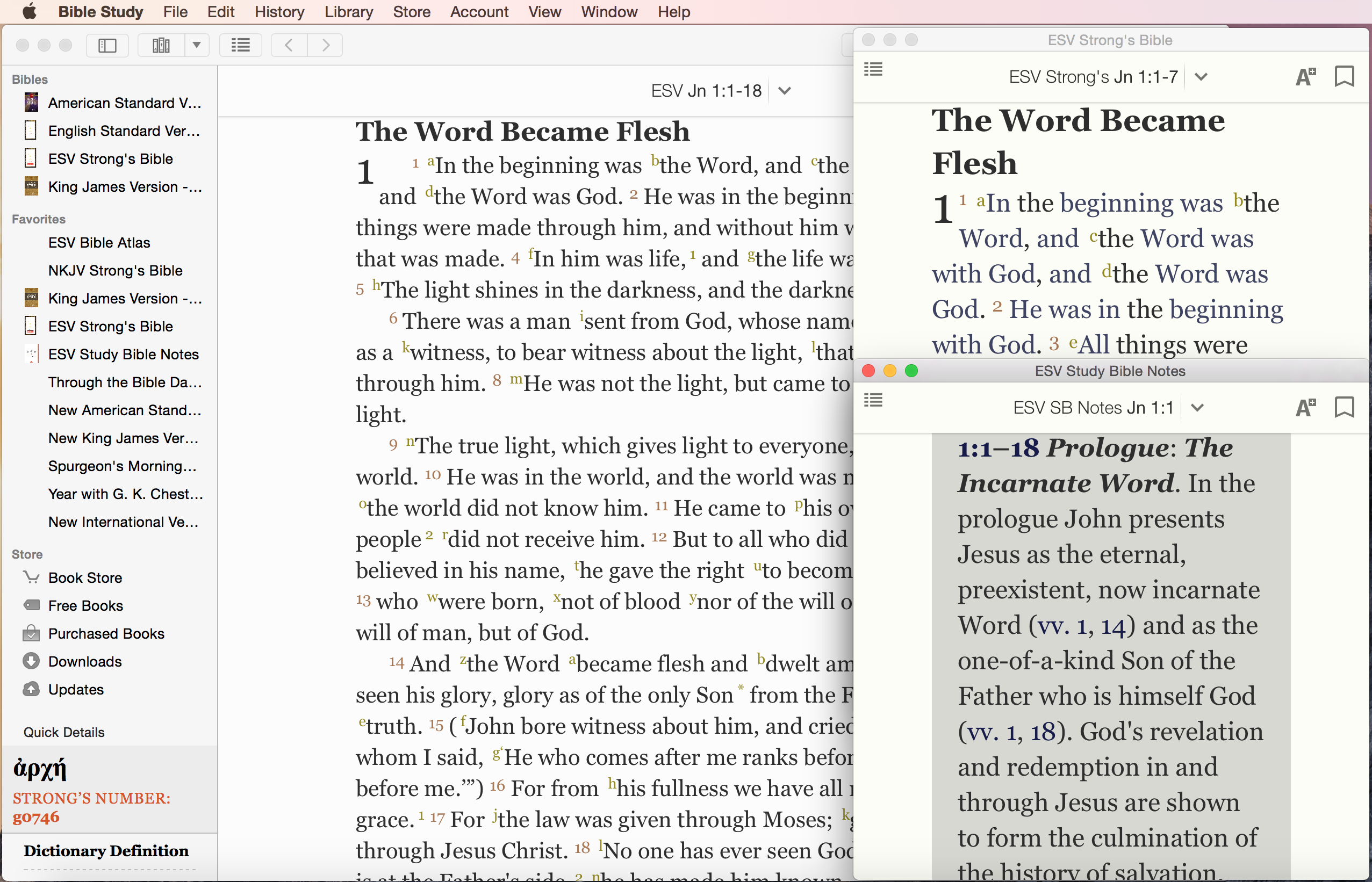 Example after grouping floating windows: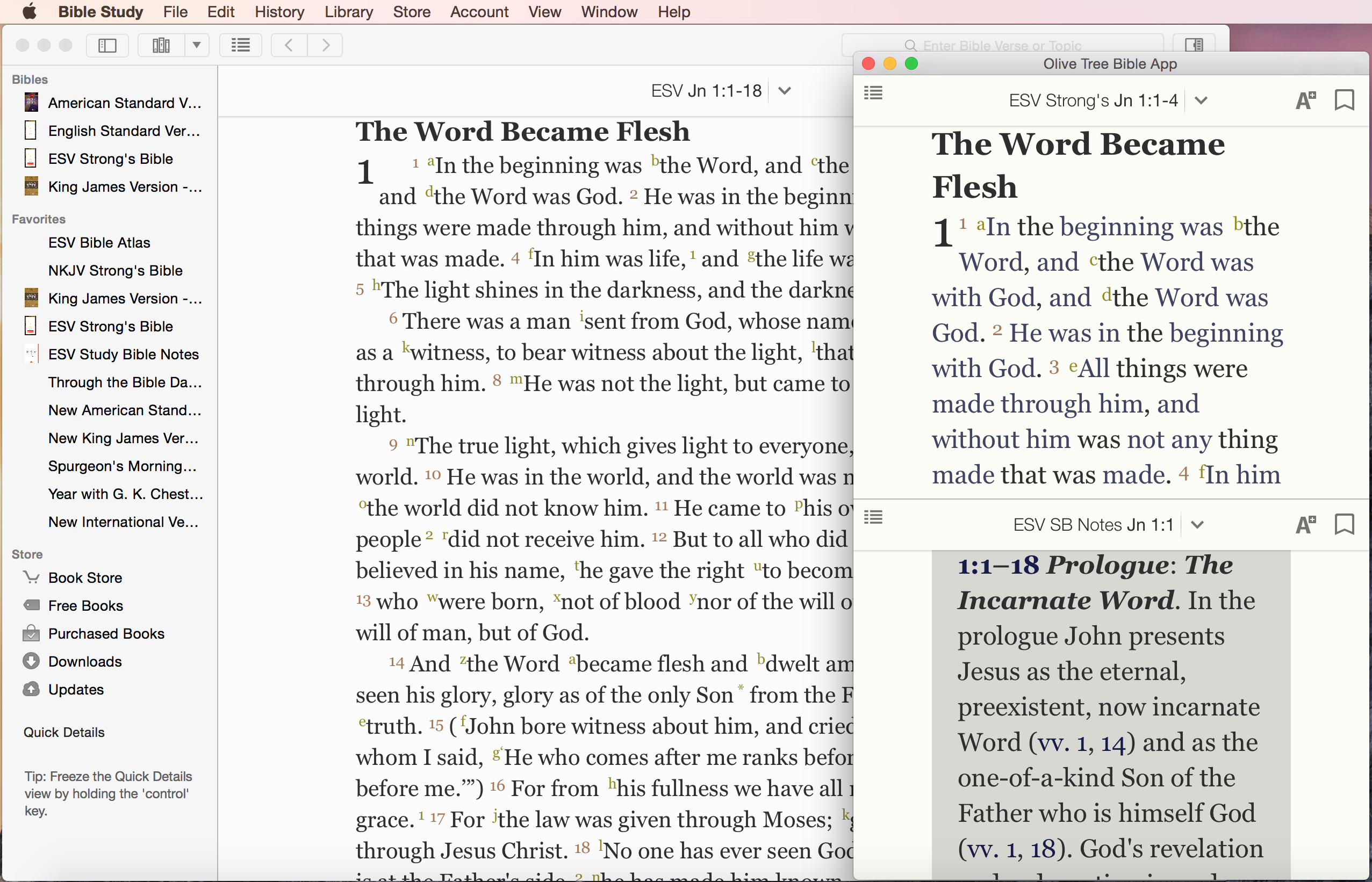 Link Sets:
In order for each window to follow the other as you navigate, click the header of each window and choose 'Window Link Options' > select A, B, C, or Follow Main Window.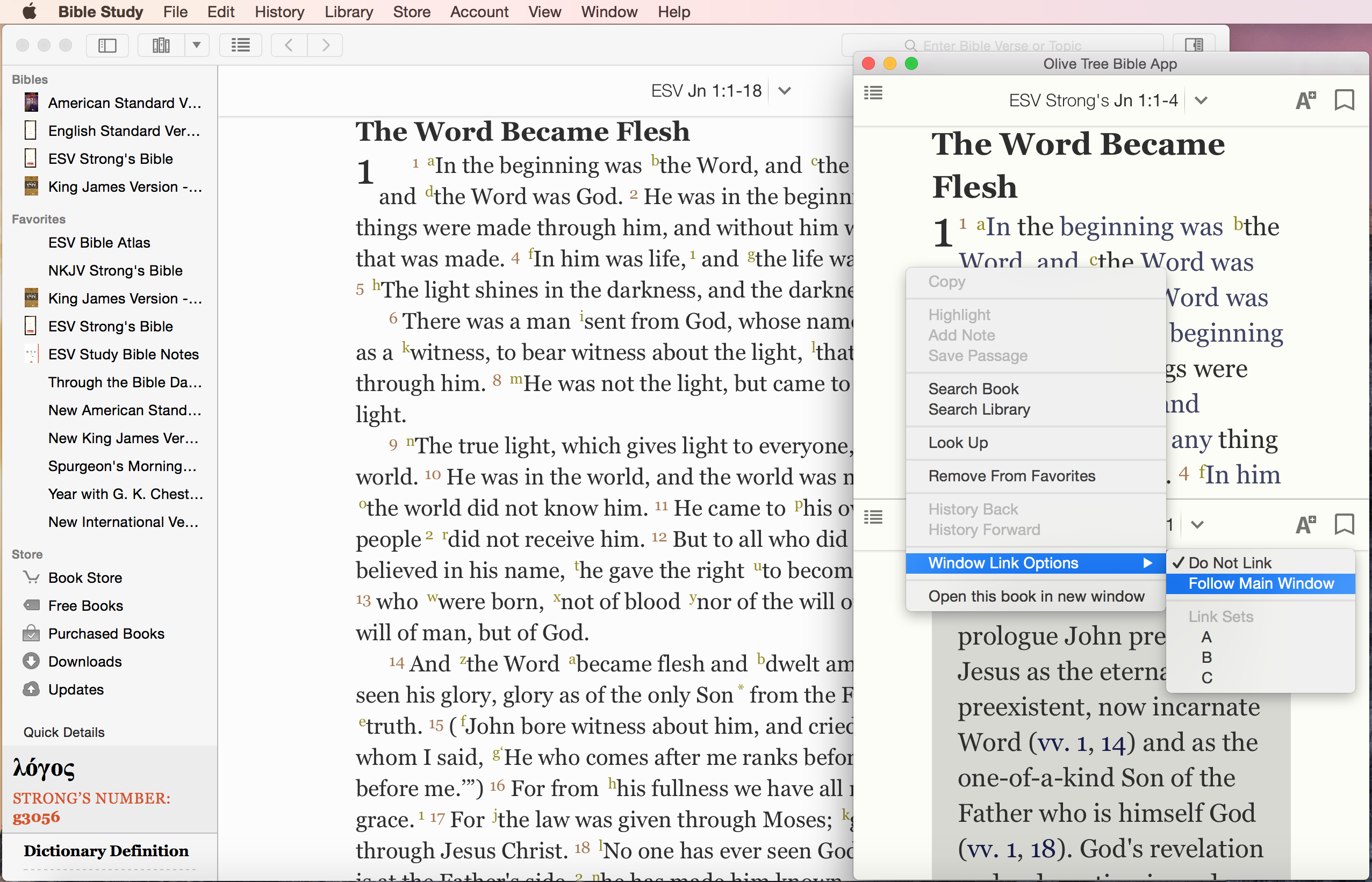 We hope this article has been helpful for you. If you have any further questions about the Window Management feature on Mac, please submit a ticket to our Support team. We are happy to help you!