Saved passages are a useful tool as you study the Bible and come across a verse or phrase you want to save for future reference. Adding a saved passage allows you to save a verse without adding additional marking to the text like you would with a note or highlight.
Verse or Text Based
There are two ways to create Saved Passages within our app: by selecting a word or phrase (word based) or by tapping on a verse number (verse based). Saved Passages are always associated with the Bible translation they were added in regardless of the method used to create them.
Create a Saved Passage
You can create a saved passage when you're viewing text in your app. Here are the steps to create a saved passage:
Click a verse number or select text and secondary click. If you aren't sure how to secondary click, please note that you can alternatively

hold the 'control' button and click on the selected text.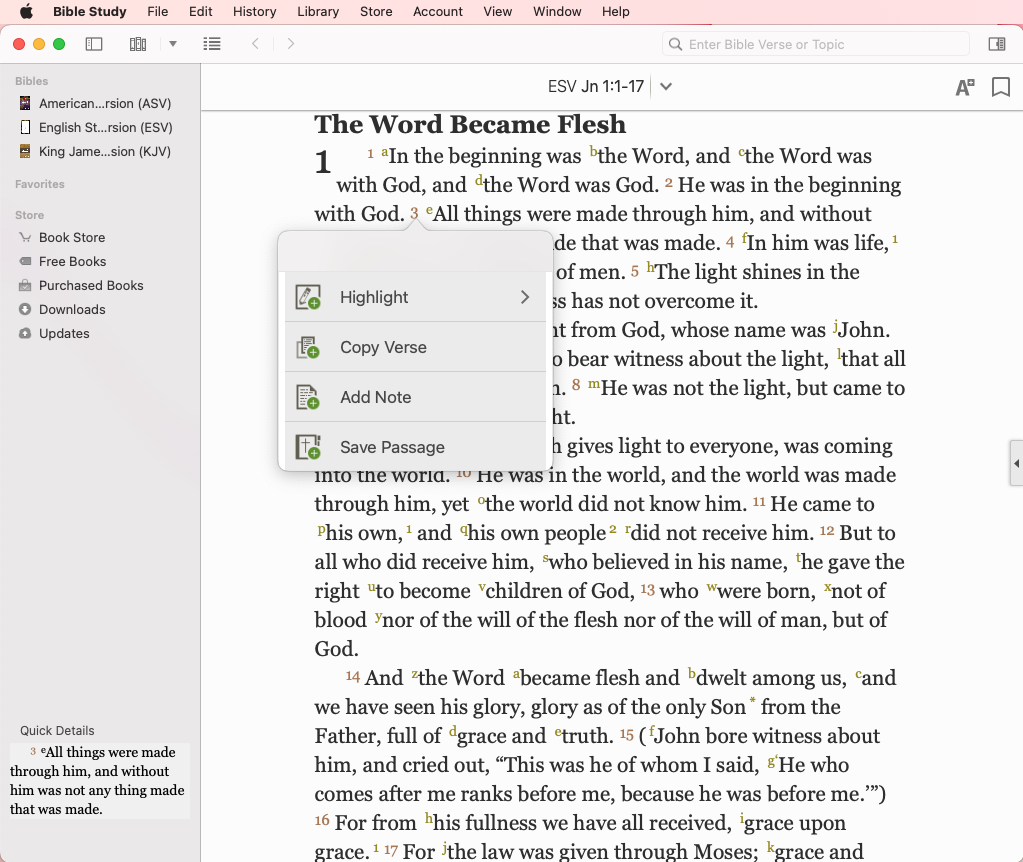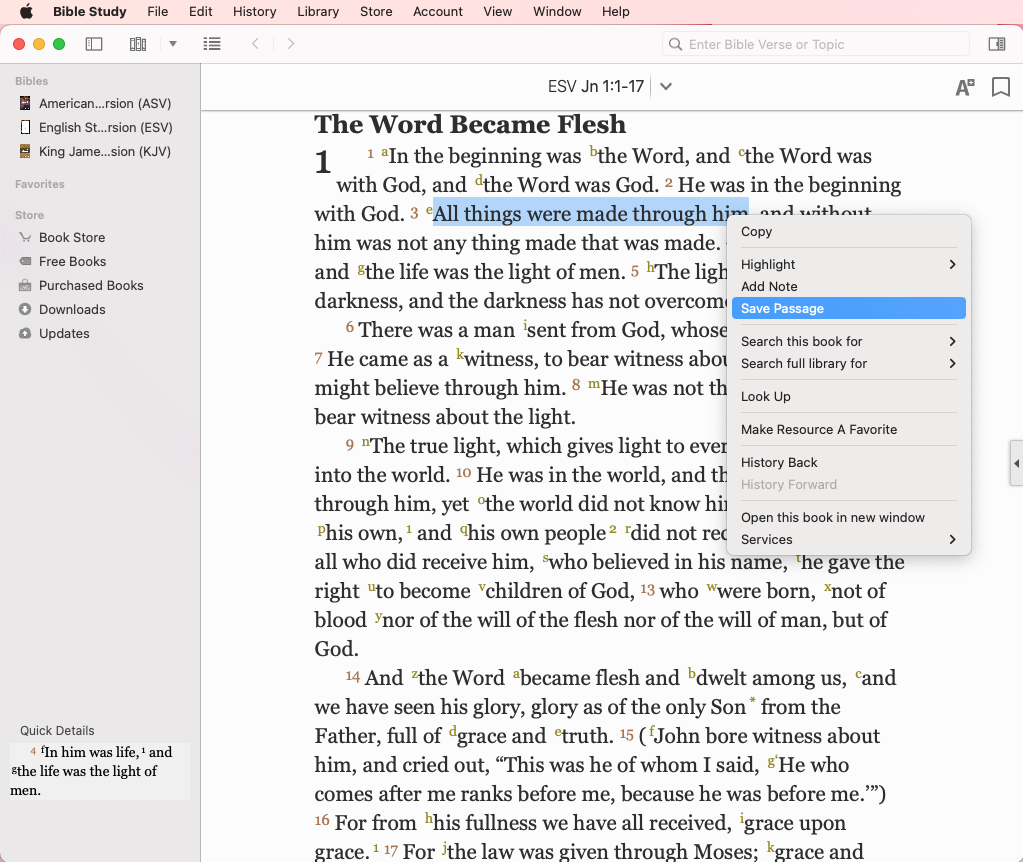 Select 'Save Passage' from the pop-up menu.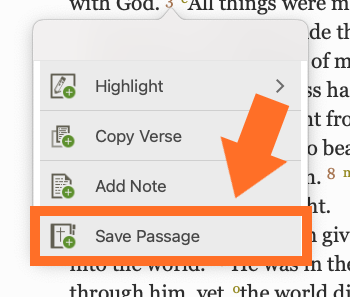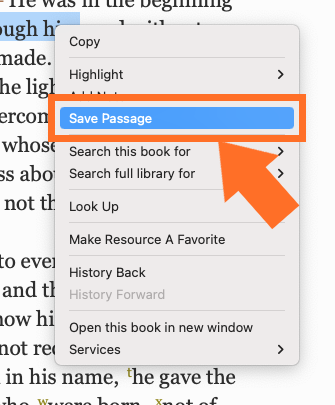 Title the Saved passage and add any tags before clicking 'Save.'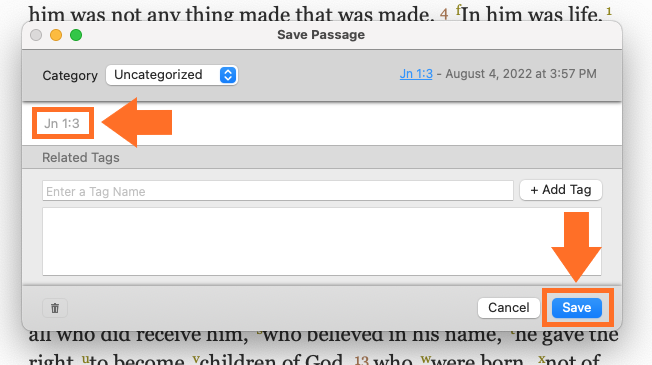 Edit or Delete a Saved Passage
Once you have created a saved passage, it can be located in the Study Center's My Stuff tab. To edit a saved passage:
Open the Study Center by selecting the icon in the top right of the app.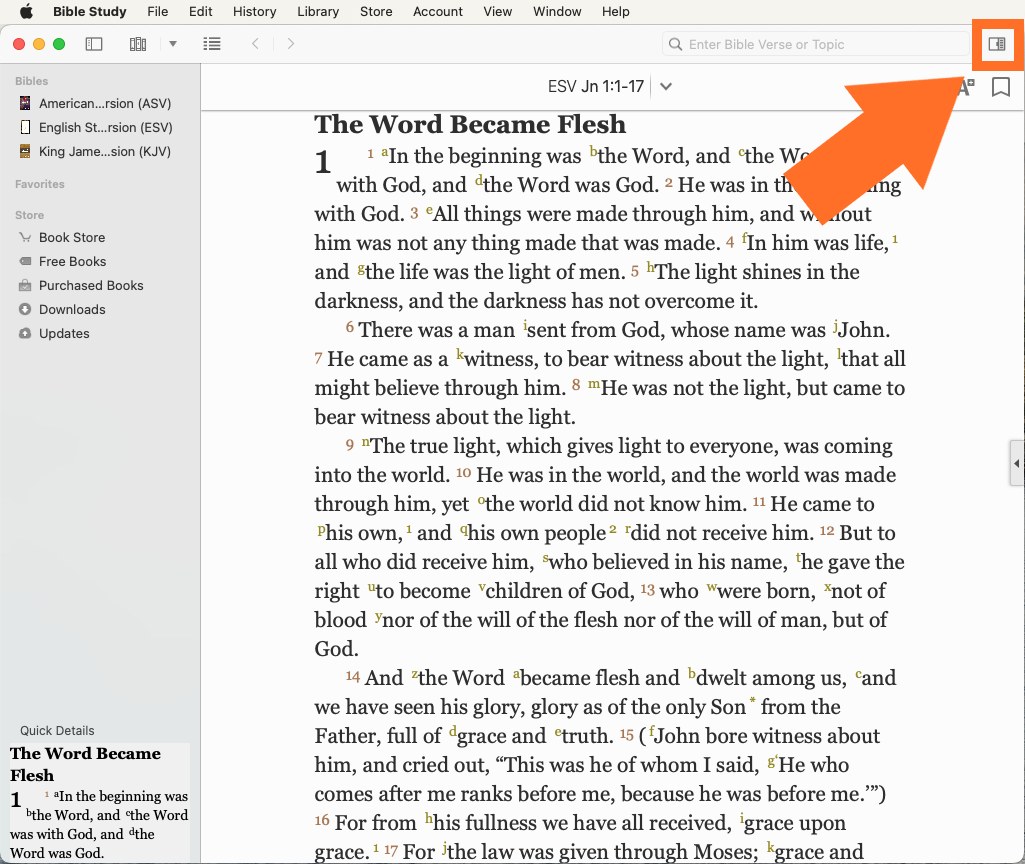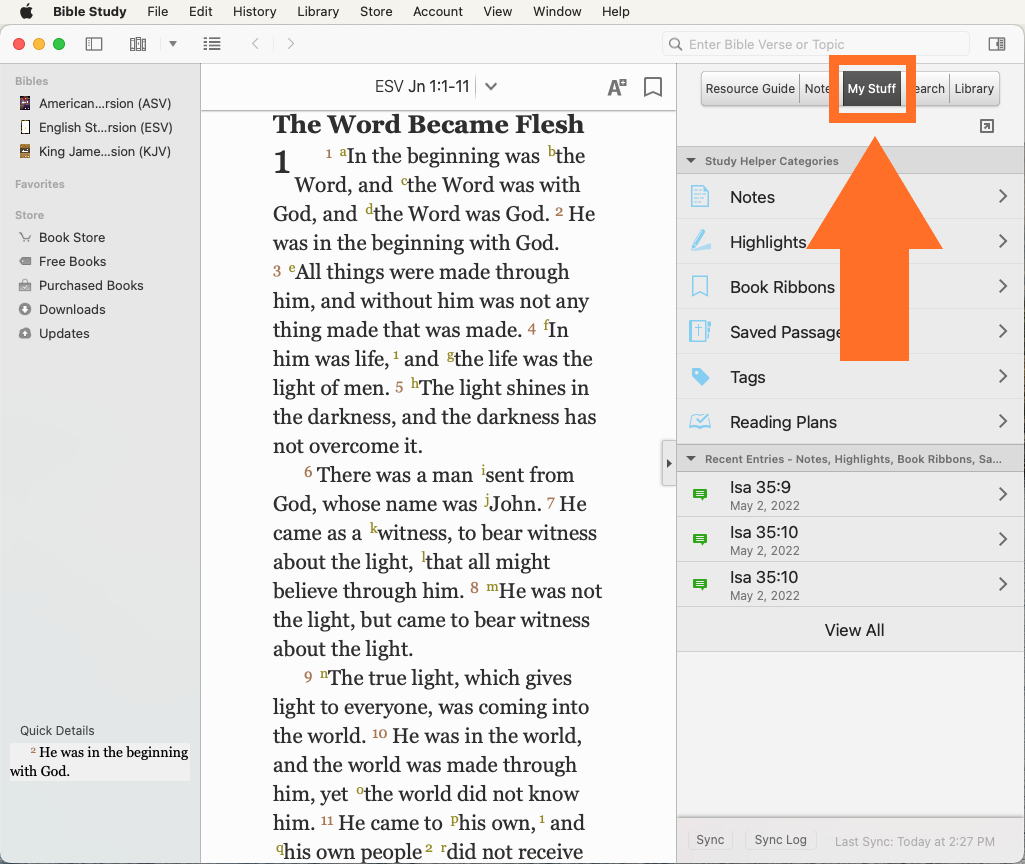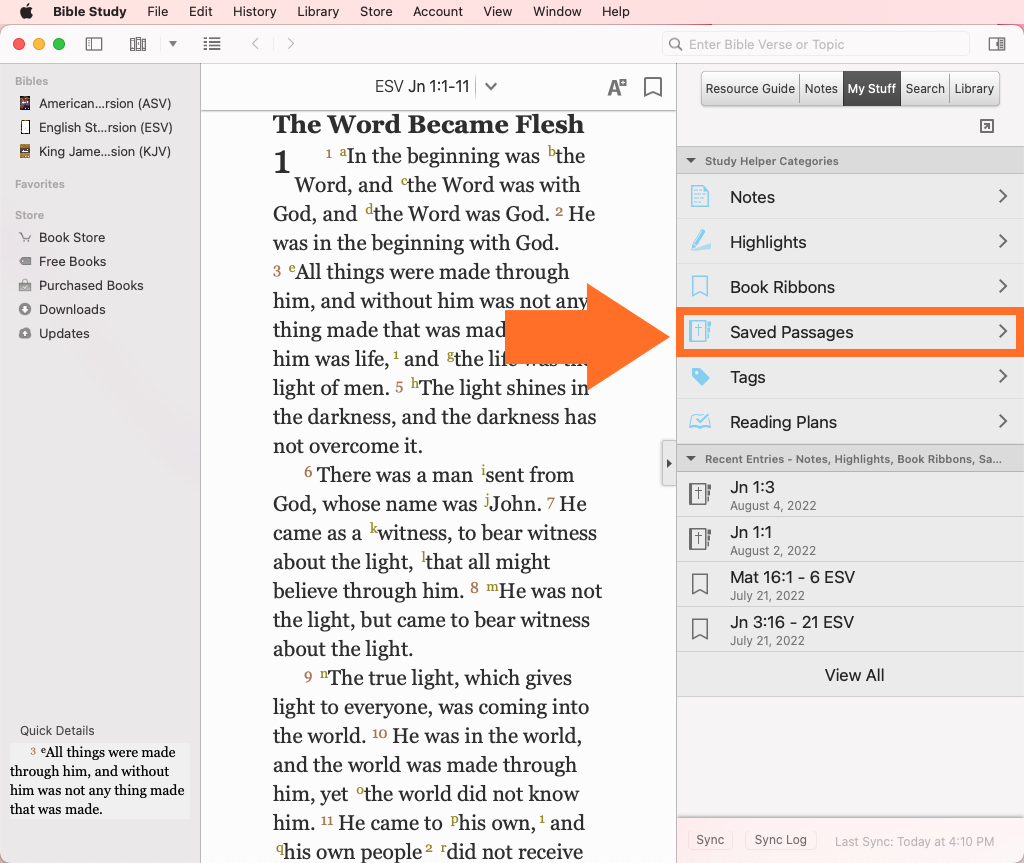 Secondary click (or hold 'control' and click) on the Saved Passage you wish to edit and select 'Edit Saved Passage'. Or, if you would like to delete the Saved Passage, select 'Delete Saved Passage'.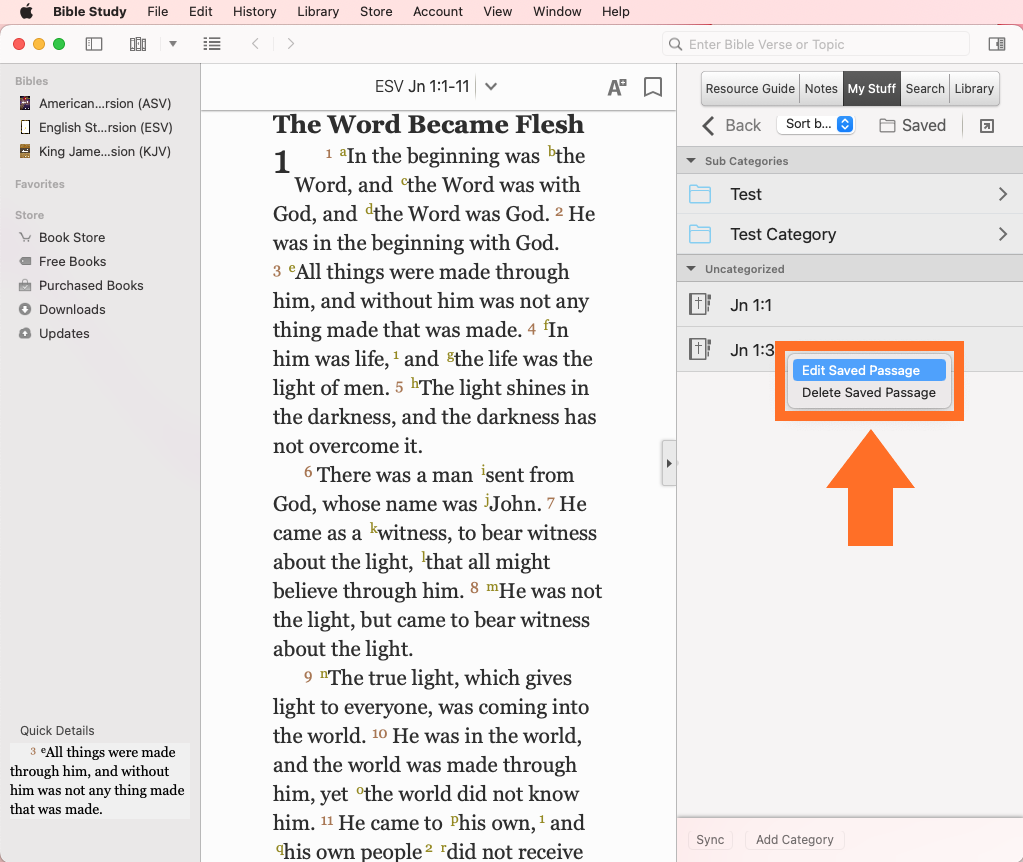 If editing the Saved Passage, a popup will appear with options to

change the title, add or edit the tags, and assign the passage to a category.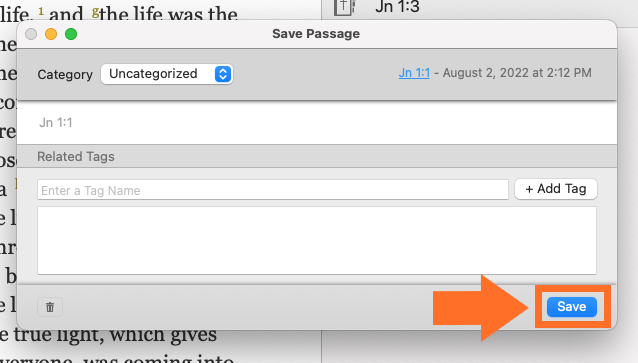 Once finished editing, select 'Save' to save your changes.
We hope this article has been helpful for you. If you have any further questions about the Saved Passages feature on Mac, please submit a ticket to our Support team. We are happy to help you