With the 6.1.1 update to our Mac app, we now support Apple's Dark Mode. This feature requires macOS Mojave (10.14) or later. Our app will honor the system setting for Dark Mode.
For instructions on using this system feature We suggest reading this article from Apple: https://support.apple.com/en-us/HT208976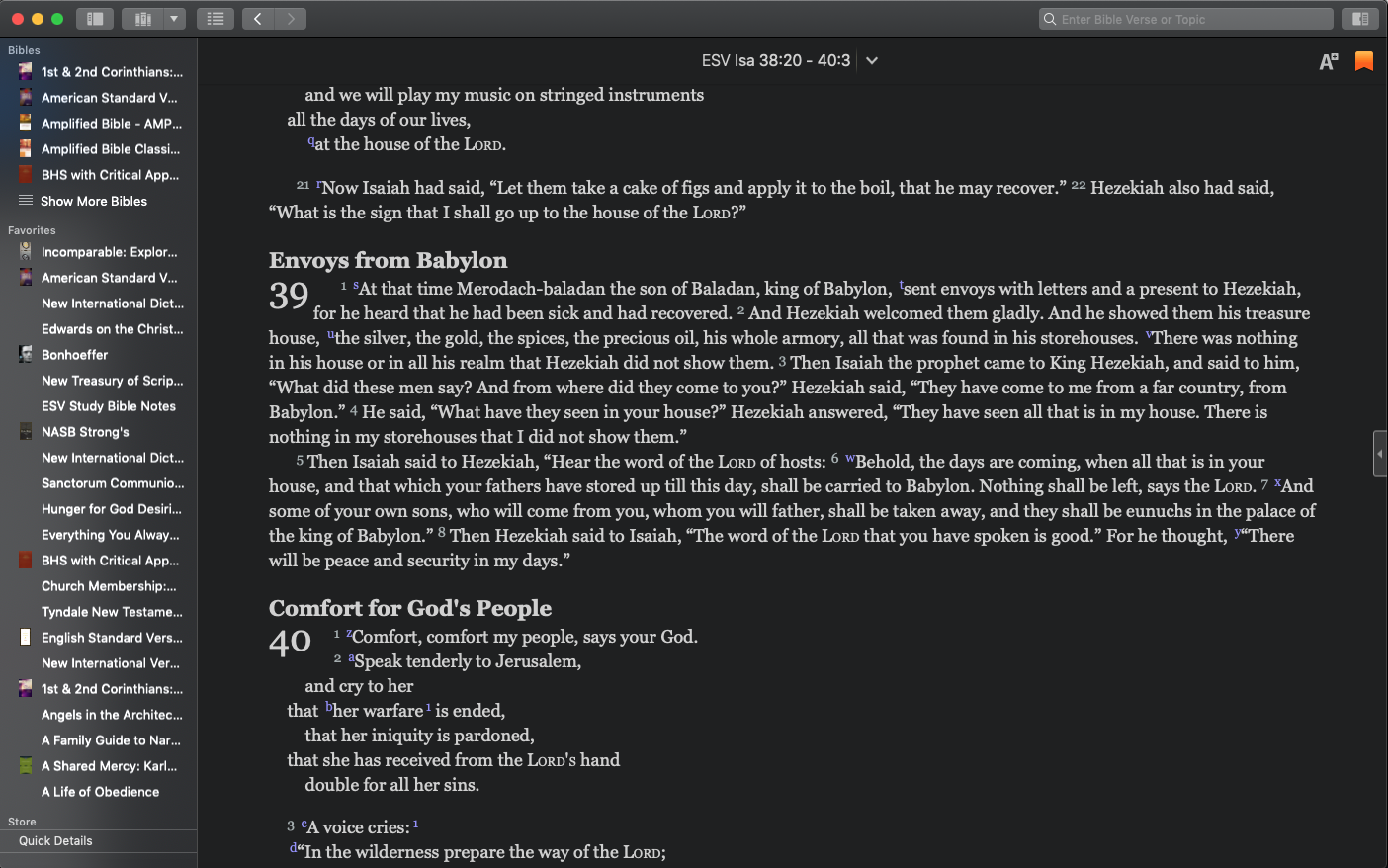 If you wish the text to display to appear differently in our app, there is an option to customize the text display colors:
Select 'Bible Study' in the upper left corner
Select 'Preferences'
Select 'Colors and Fonts'
Uncheck 'Use Theme Colors'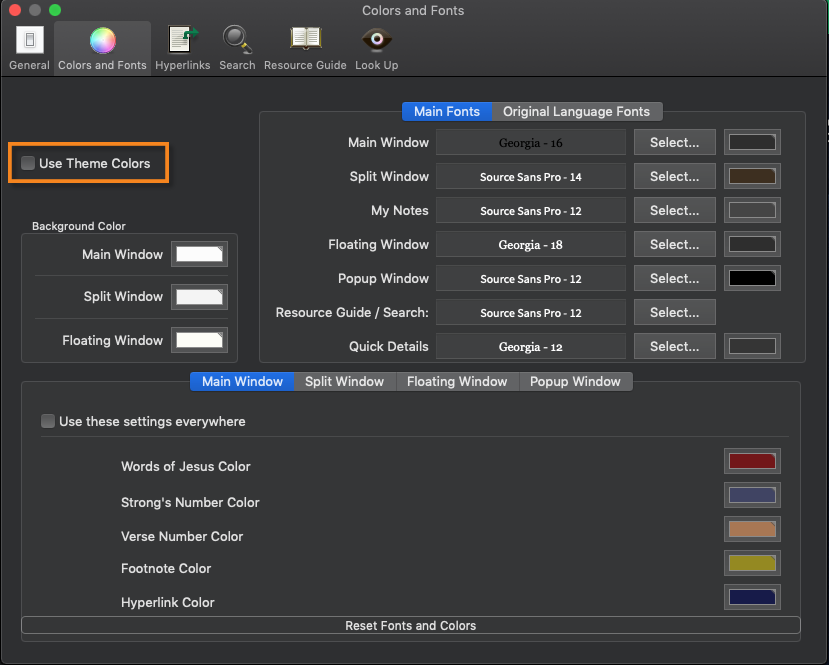 The app will then honor the Color and Font Settings selected.