This feature requires macOS Mojave (10.14) or later. Our app will honor the system setting for Dark Mode.
For instructions on using this system feature We suggest reading this article from Apple: https://support.apple.com/en-us/HT208976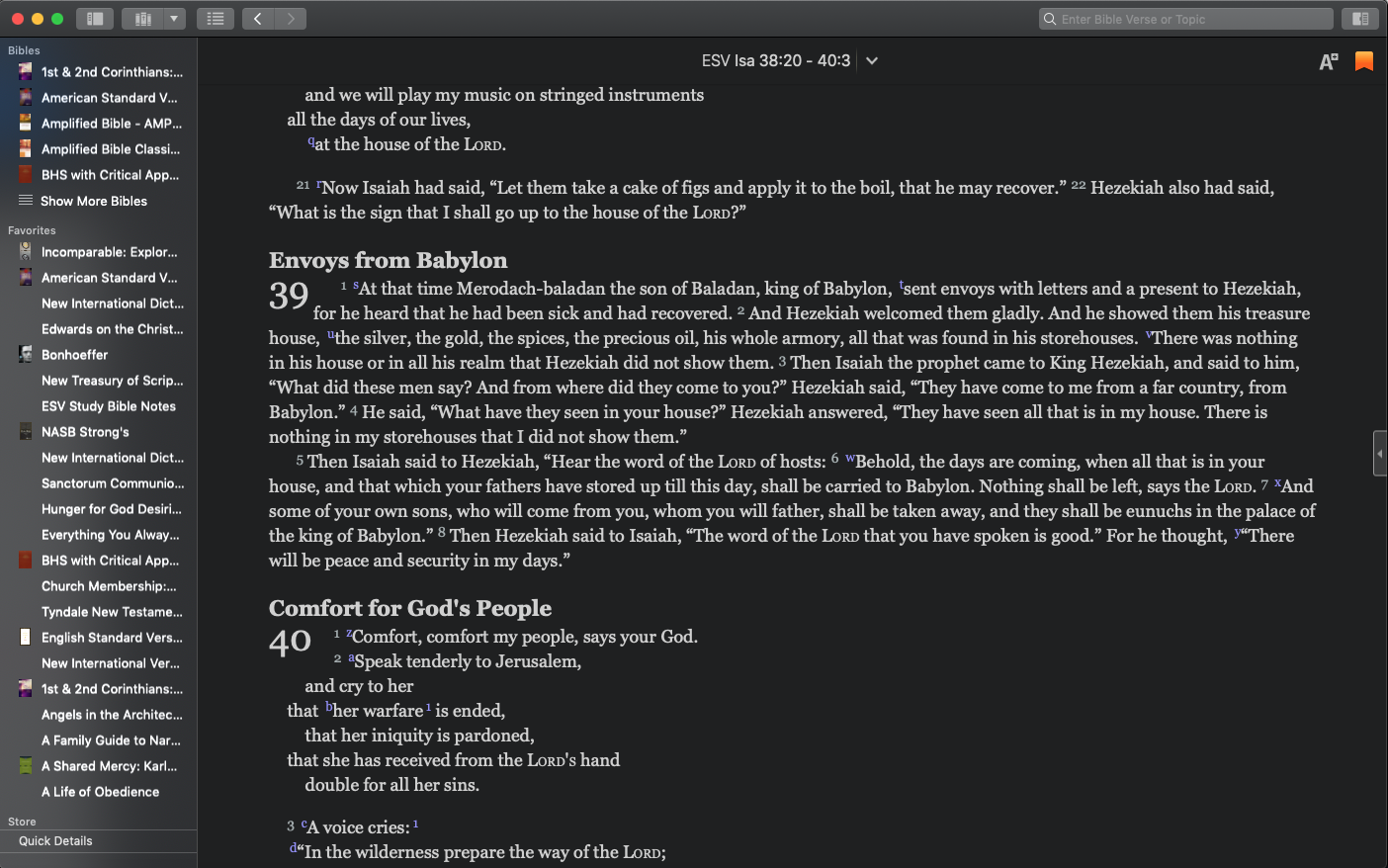 If you are using the Dark mode/appearance on your Mac but you wish to customize your text display, you can uncheck 'Use Theme Colors' in the app settings.
Select 'Bible Study' in the upper left corner
Select 'Preferences'
Select 'Colors and Fonts'
Uncheck 'Use Theme Colors' to reveal additional customization options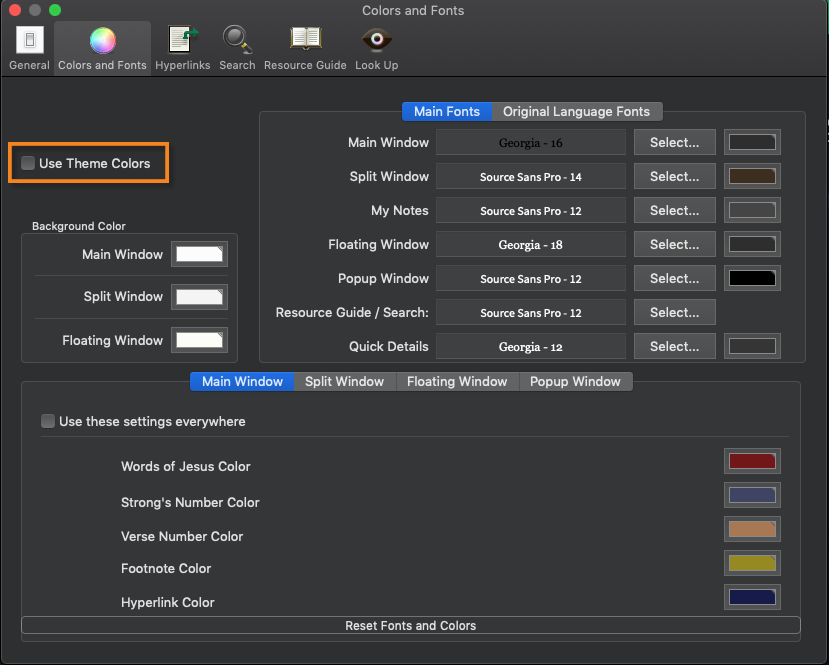 The app will then honor the Color and Font Settings selected.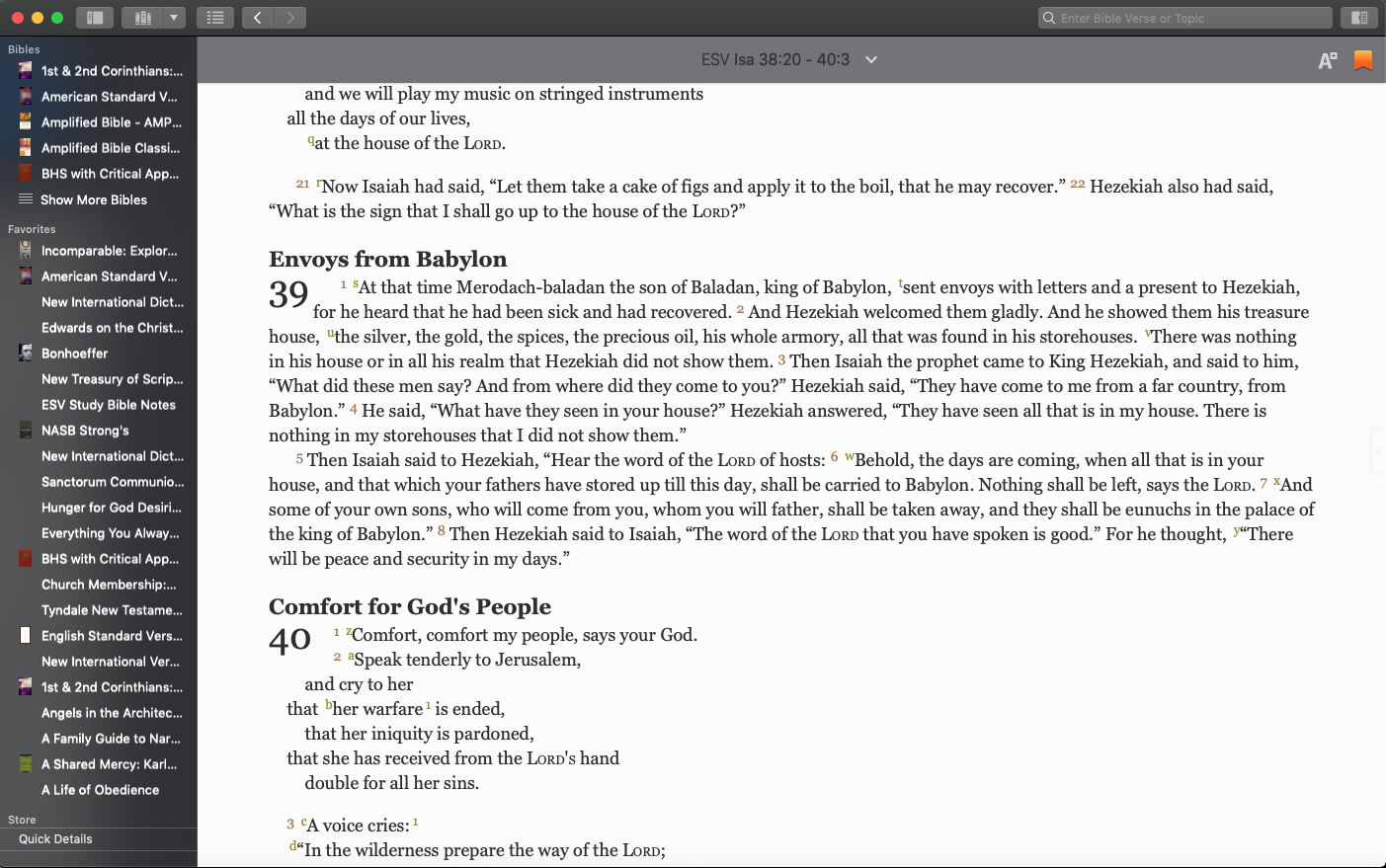 We hope this article has been helpful for you. If you have any further questions about Dark Mode within the Mac app, please submit a ticket to our Support team. We are happy to help you!