For instructions on how to download audio products visit Windows (OT 7.4)- Downloading Audio Resources.
Listening to Audio Bibles
Once you set up an audio book for streaming, it will appear in your library. To view only audio books in your library you can filter your Library using the drop down at the top of the window. When you select an audio book from the library, you will open the audio player that is shown below.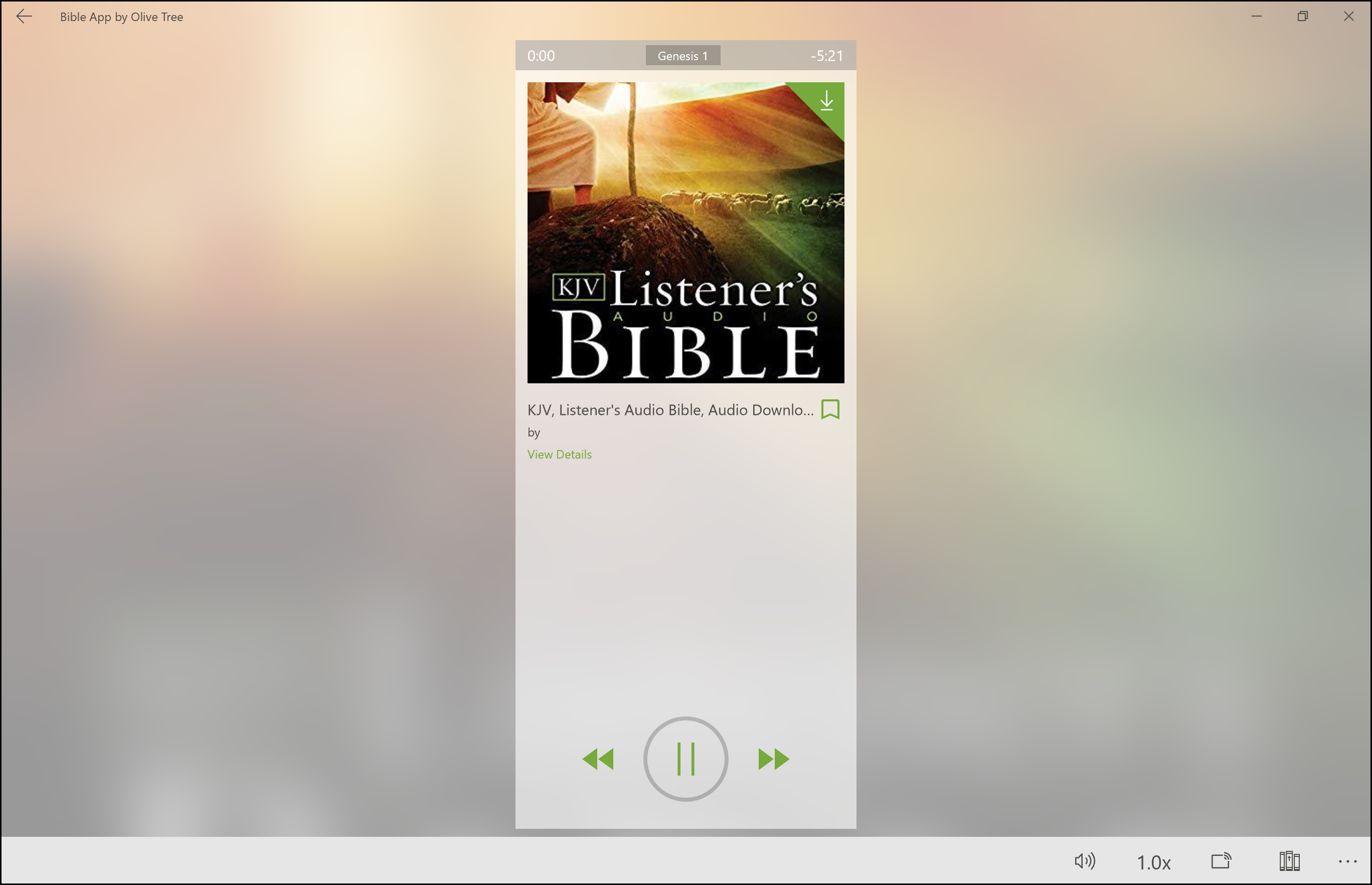 Exit
Location Bar

Drag along the bar to move through the current chapter.
Select the reference to open the navigation menu. 

Manage Downloads
Bookmark - mark your place to easily locate later.
Main controls
Volume
Speed
Connect
Library
Options

Bookmarks - A list of the bookmarks that you have created.
Sleep Timer - Choose how long you would like audio to play. 
View Details - See more information about the current audio book.