Olive Tree offers audio Bibles and books for use within the Olive Tree Bible App. On our website, you can browse and purchase audio Bibles and audio books. This article will include information on how to use audio Bibles and books within the Olive Tree Bible App.
For instructions on how to download audio products, visit this article: Windows - Downloading Audio.
Listening to Audio Resources
First, tap on the Library icon.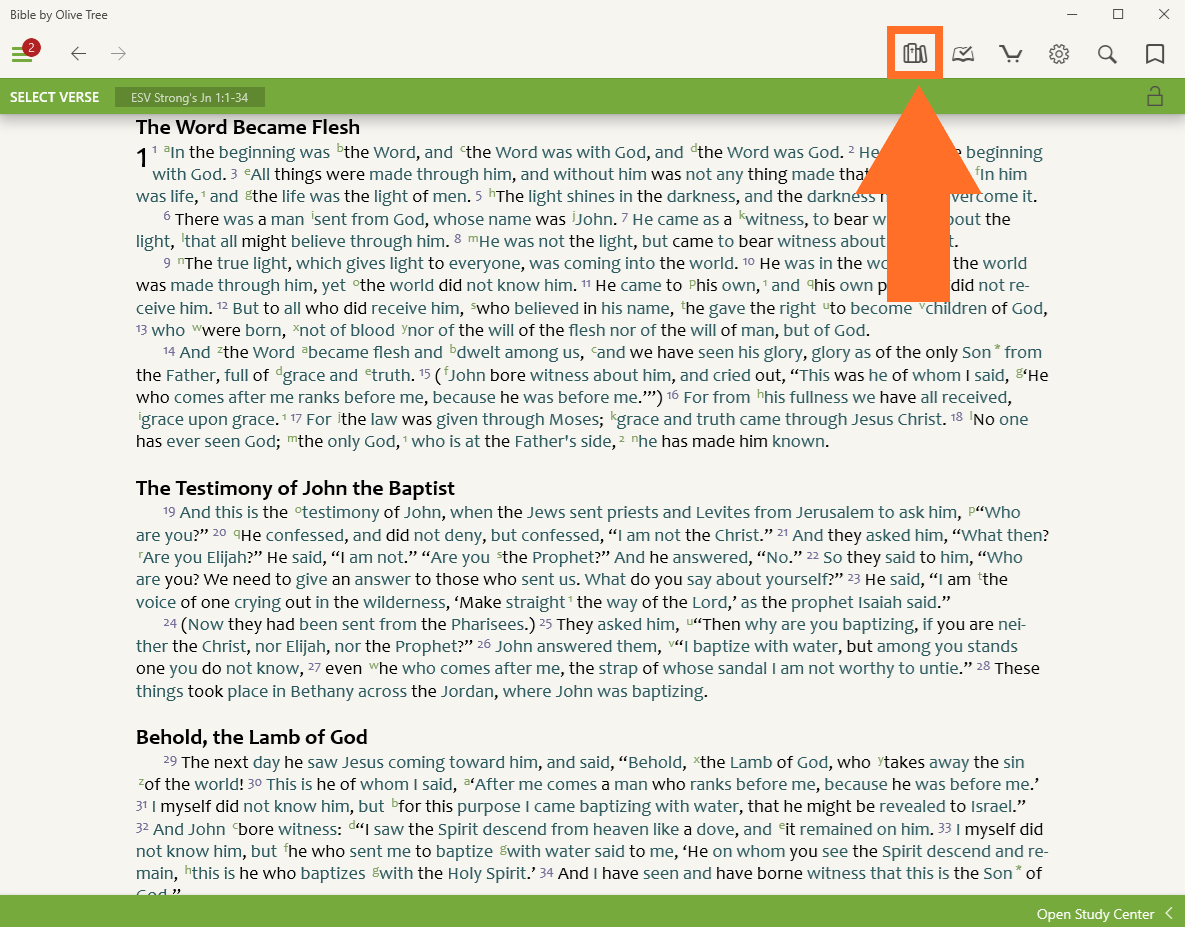 Select the audio Bible you want to listen to from the 'Device' tab.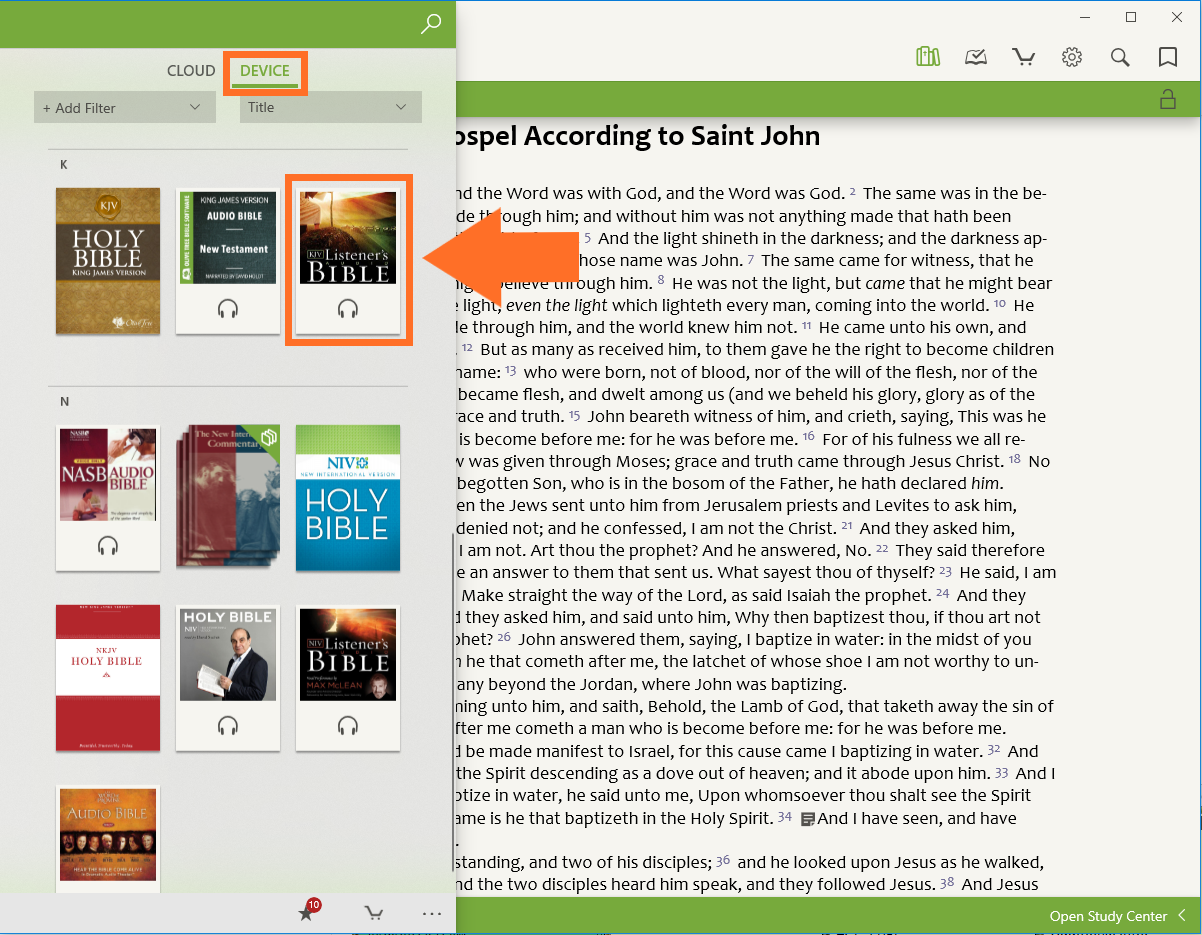 When you select an audio Bible from the Library, the Audio Player will open. To get started, you can navigate to any location in the Bible using the navigation menu at the top of the screen.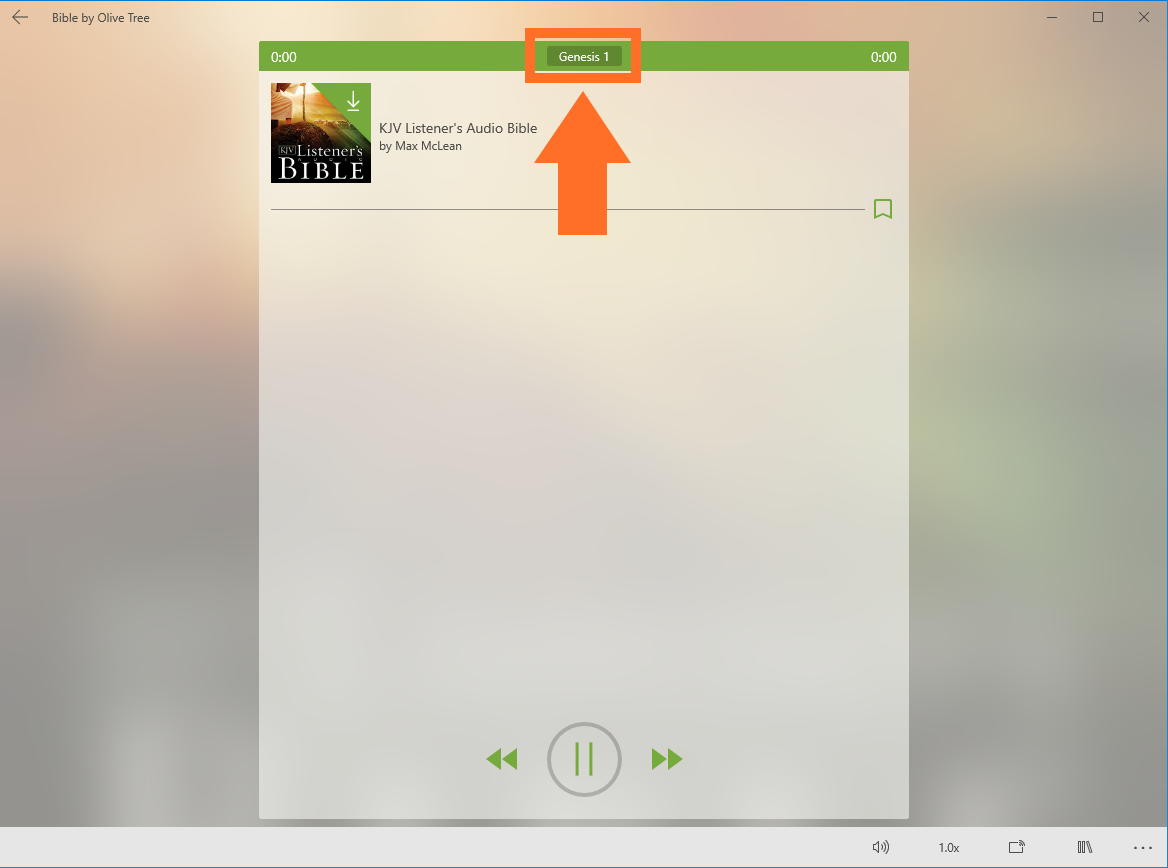 When the Verse Chooser is open, select any Bible book.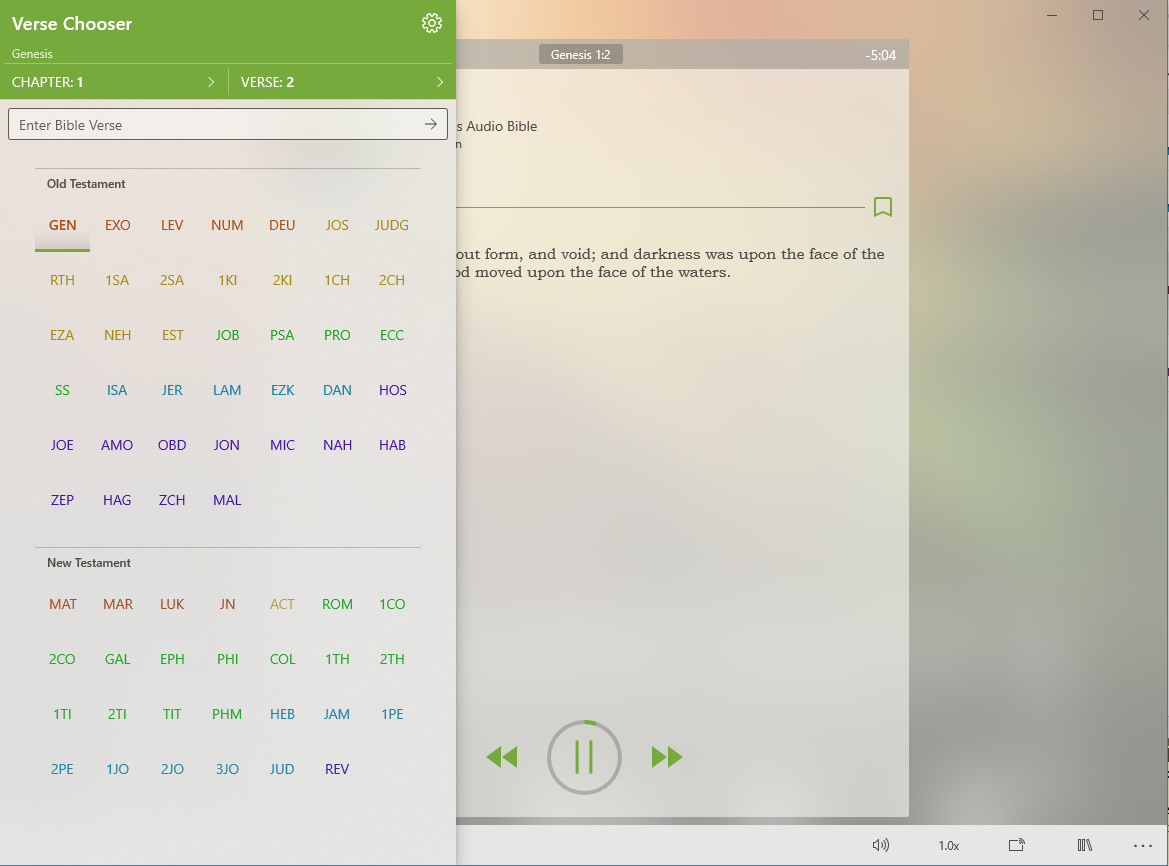 Next, select any number to choose a chapter from the Bible book you tapped on.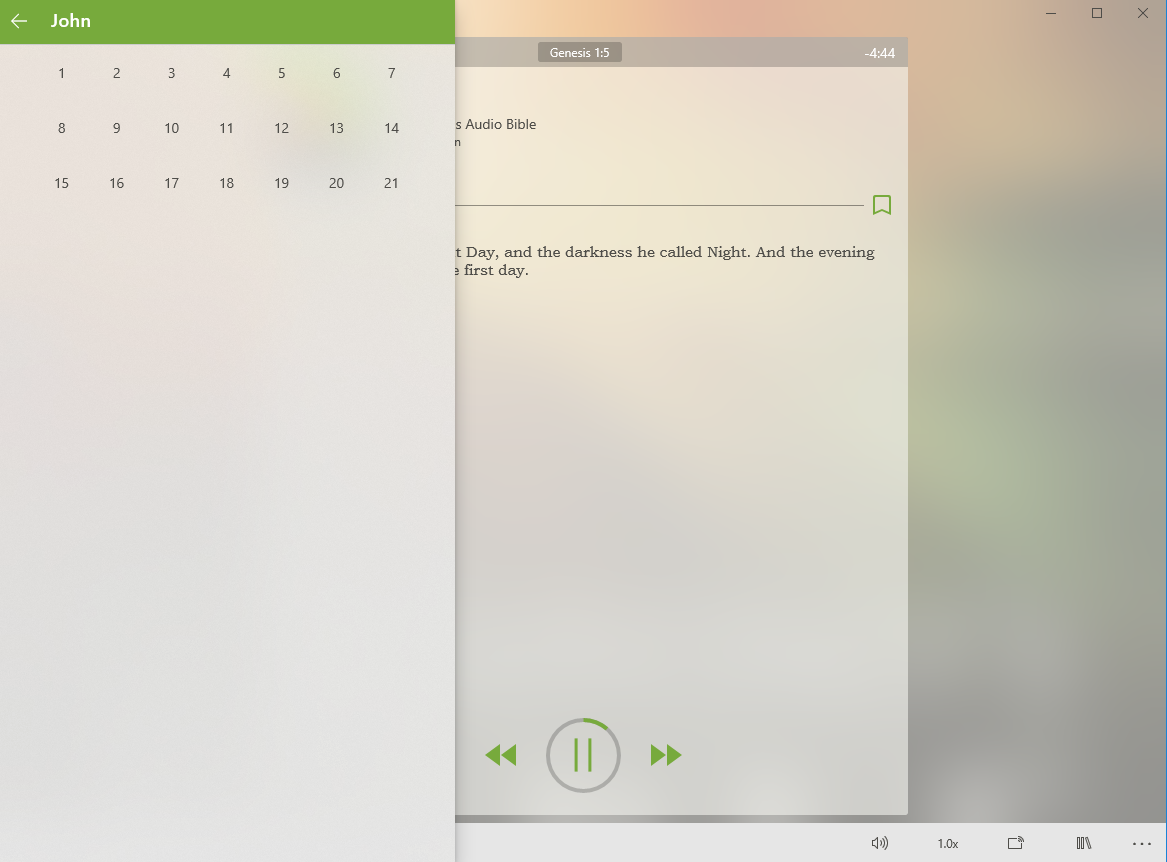 Finally, select any verse number. As soon as you tap on the number, the audio Bible will jump to that spot and begin to play.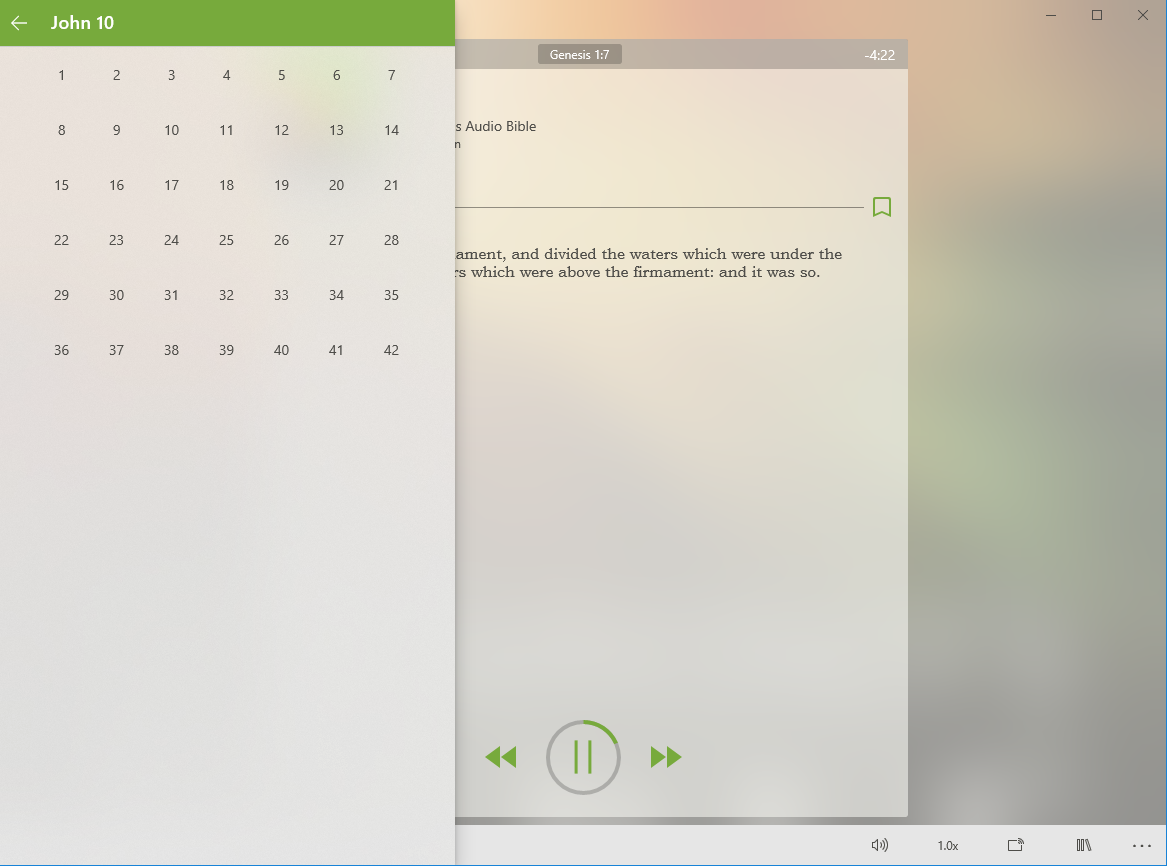 If you have the text of the Bible translation downloaded to the Library, you can read the verse and listen to the audio at the same time.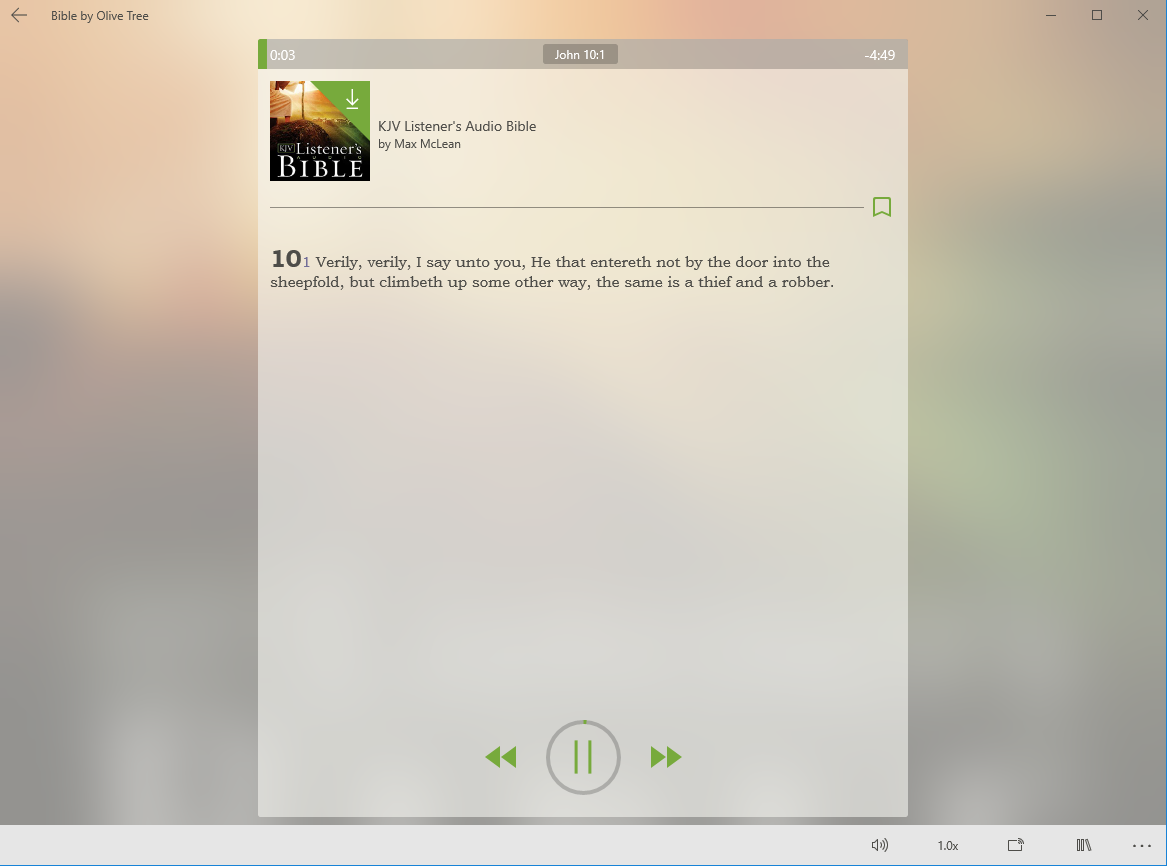 The various features of the audio resource are also found in the Audio Player screen that is open now. Each feature has been circled with a number so you can learn the options that are available.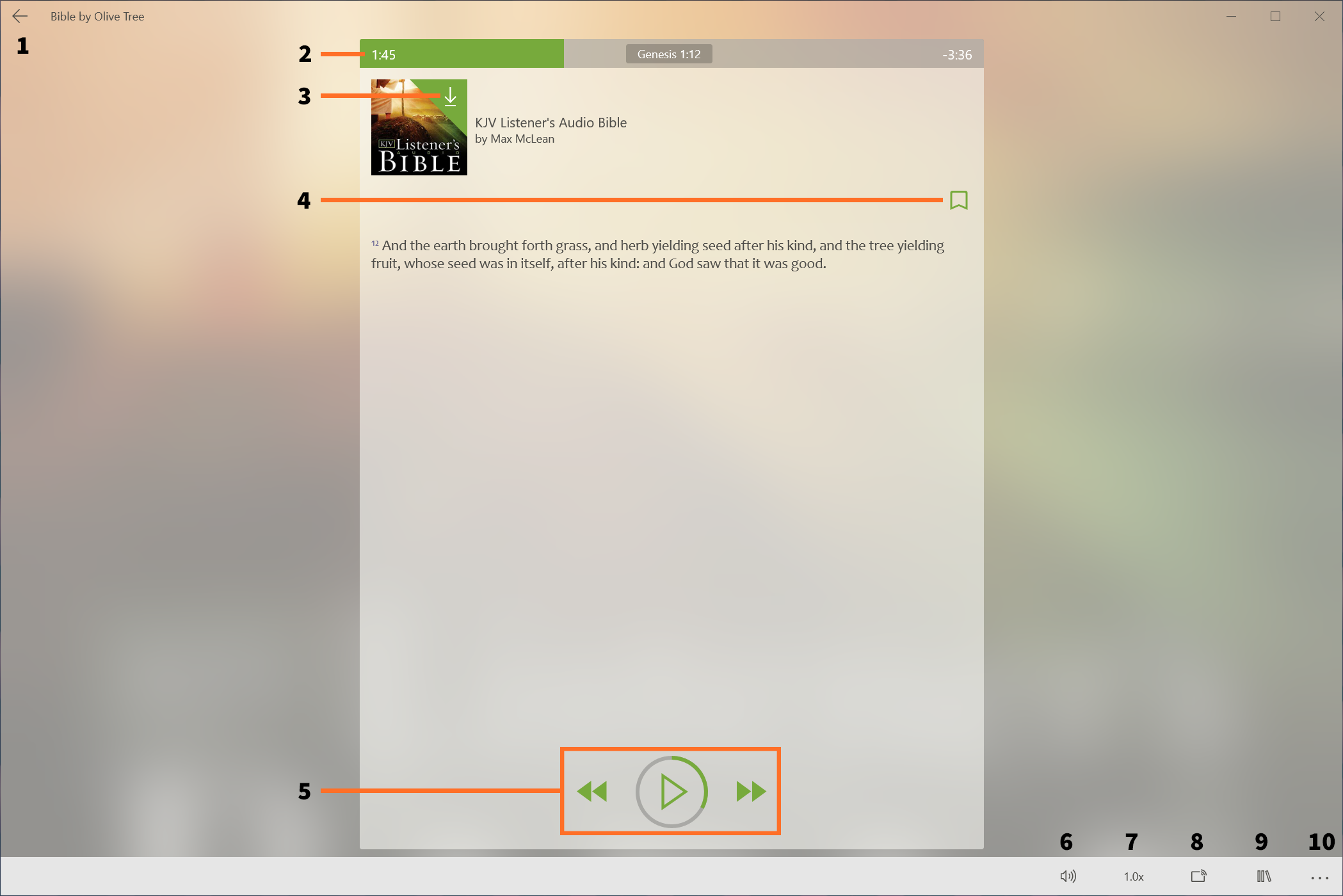 Exit
Location Bar

Drag along the bar to move through the current chapter.
Select the reference to open the navigation menu.

Manage Downloads
Bookmark - mark your place to easily locate later.
Main controls
Volume
Speed
Connect
Library
Options

Bookmarks - A list of the bookmarks that you have created.
Sleep Timer - Choose how long you would like audio to play.
View Details - See more information about the current audio book.
If you back out of the player while it is playing, the player will minimize to the bottom of the main window. This way you can listen while seeing the text in context or explore other resources while you listen.
We hope these steps have helped you learn how to listen to the audio Bibles and books on your Windows device. If you have any further questions, don't hesitate to contact our Customer Support team.