Search is a feature in the Olive Tree app that will help you find a Bible verse or a word in a book you have downloaded to your Library. Here's a tutorial about the basics of how to search in the app.
To start a search, select the search icon in the upper toolbar. If the search icon is not visible, click anywhere on the screen to bring it up.

Select in the search box and begin typing the term you want to search for. As soon as you start typing, a list of search terms will begin to auto complete. Select the desired search term and 'Search' on your keyboard.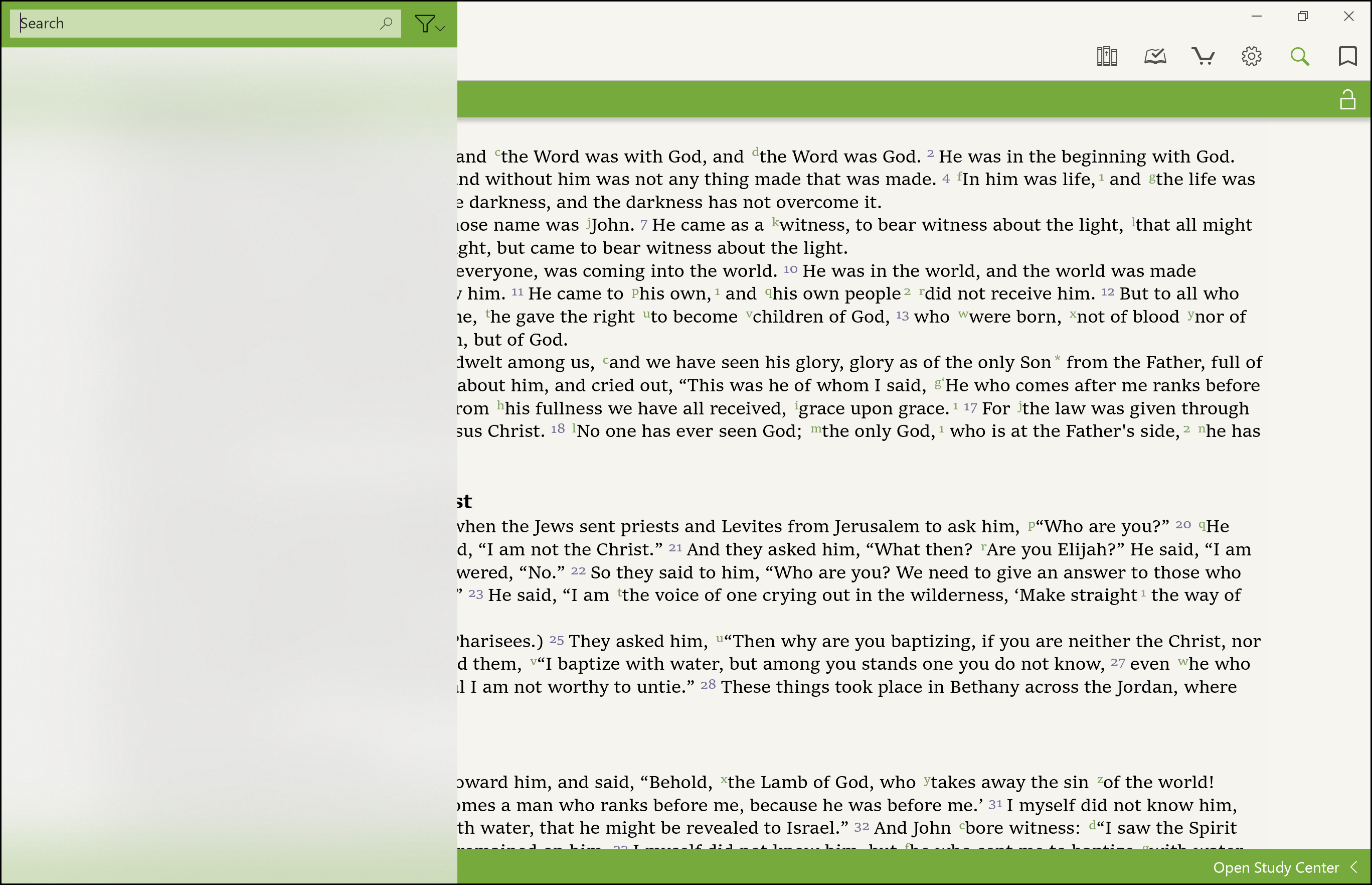 Scroll through the results until you find the verse you're looking for and select the entry to navigate to that passage.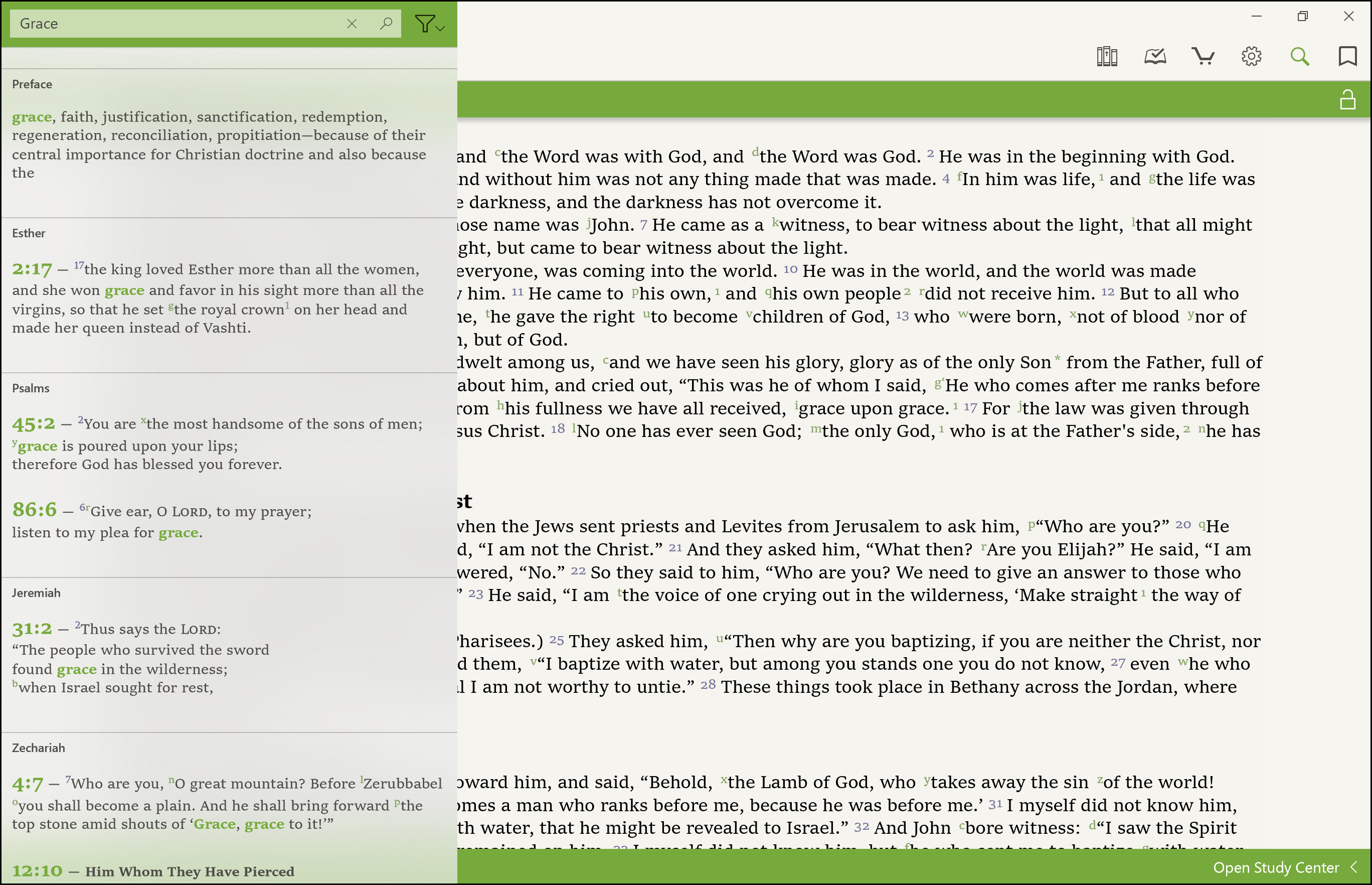 For more information on the advanced search options in the Olive Tree app, please refer to this article.