To find the new Visual Verse of the Day, tap the Menu icon in the upper left corner and choose 'Verse of the Day'.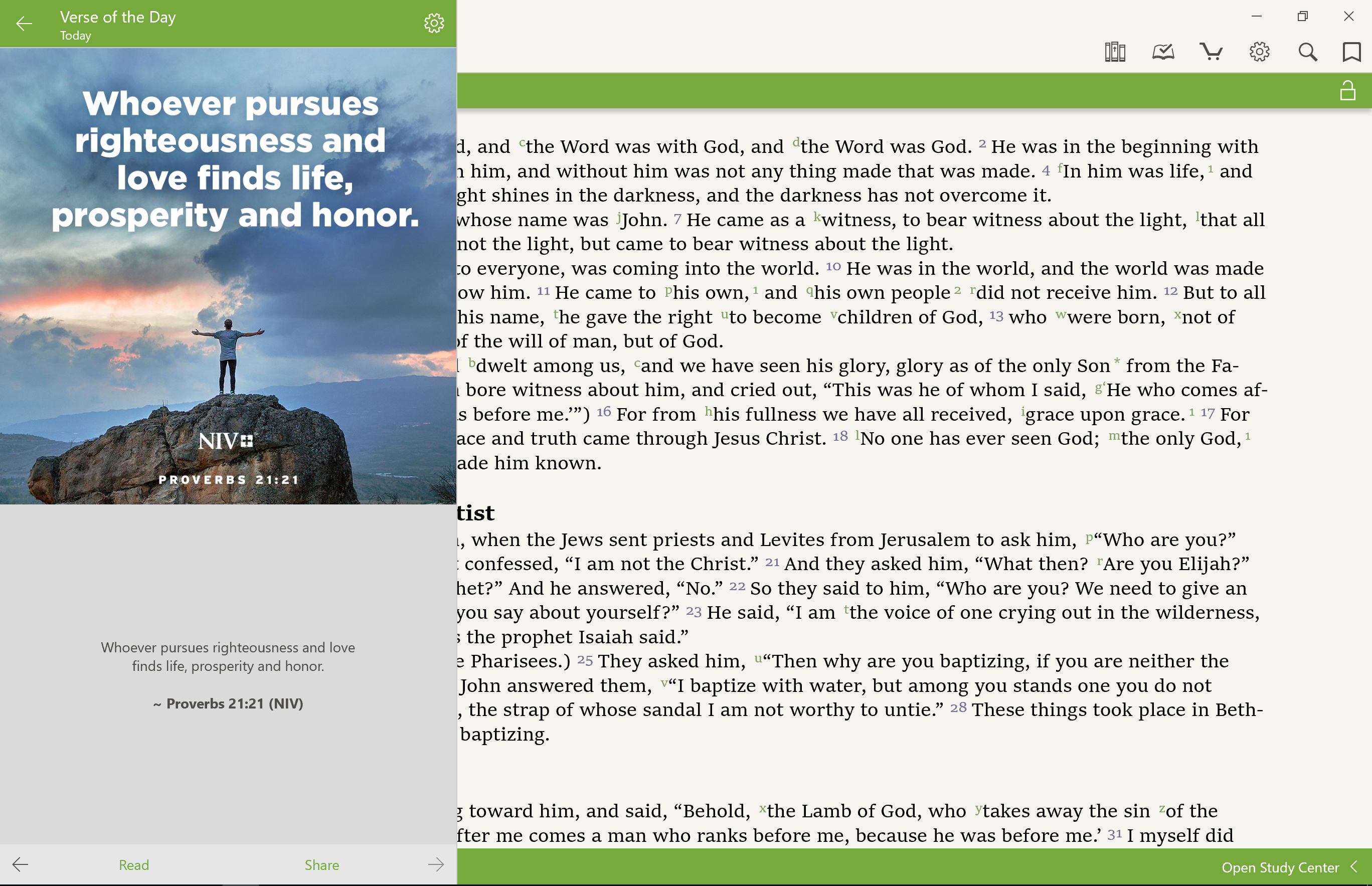 Scroll to from left to right to see verses from previous days that you may have missed.
By tapping the settings icon in the upper right corner, you can choose which of four translations you would like to see.
If you would like to read the verse in a translation that is not one of the four available, you can tap 'Read' to open the verse in the Bible that is chosen as your default Bible for hyperlinks. This can either be the last opened Bible or a specific translation from your library.
There is a setting in the app that allows you to choose a default Bible for verse hyperlinks. Here are the steps you can follow:
Tap the Settings icon on the toolbar.
Tap Advanced Settings.
Tap the drop down for 'Default Bible for Hyperlinks'.
Tap your desired translation or the Last Opened Bible.