The Navigation Menu can be opened by selecting the location reference at the top of the window. When the toolbar is displayed, you will find that option here: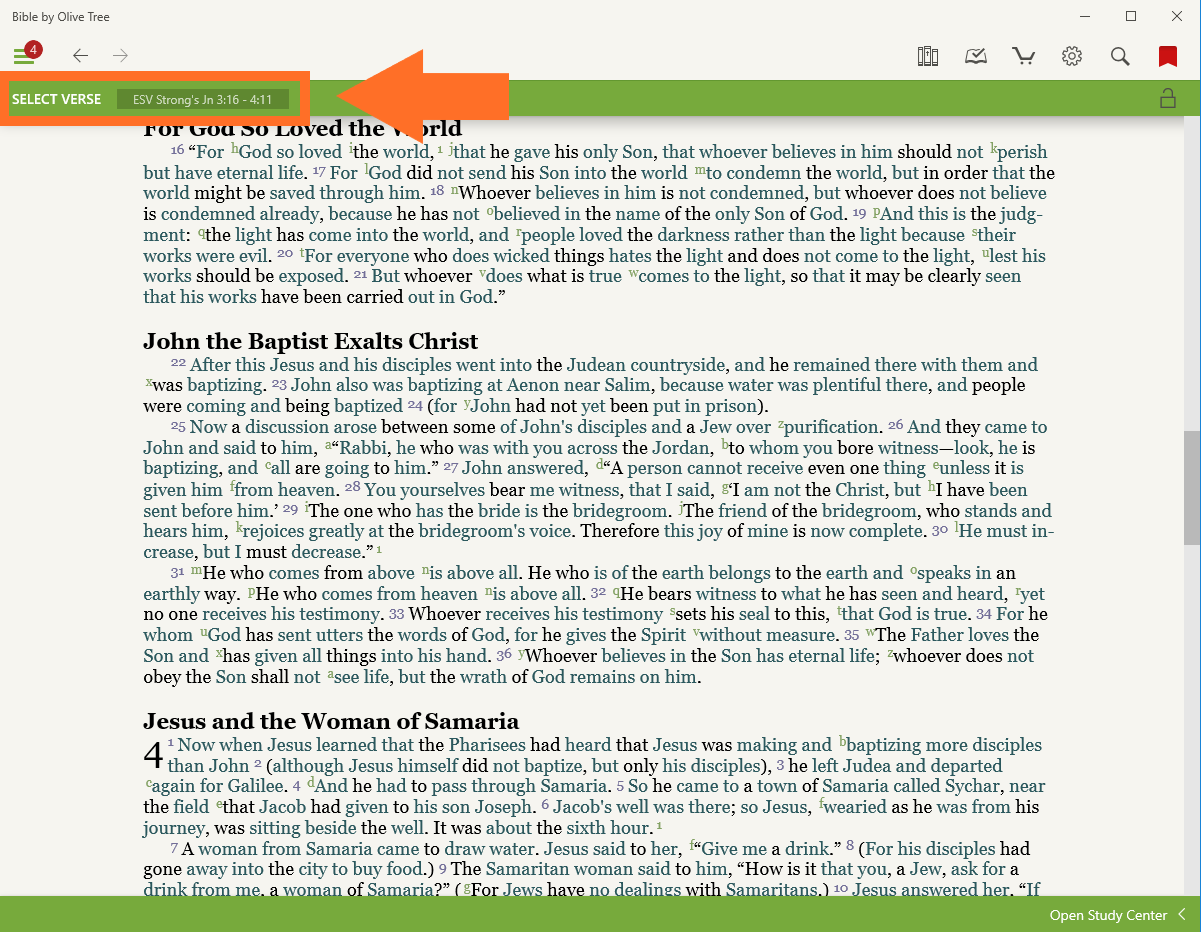 When the toolbar is dismissed, you will find that option here: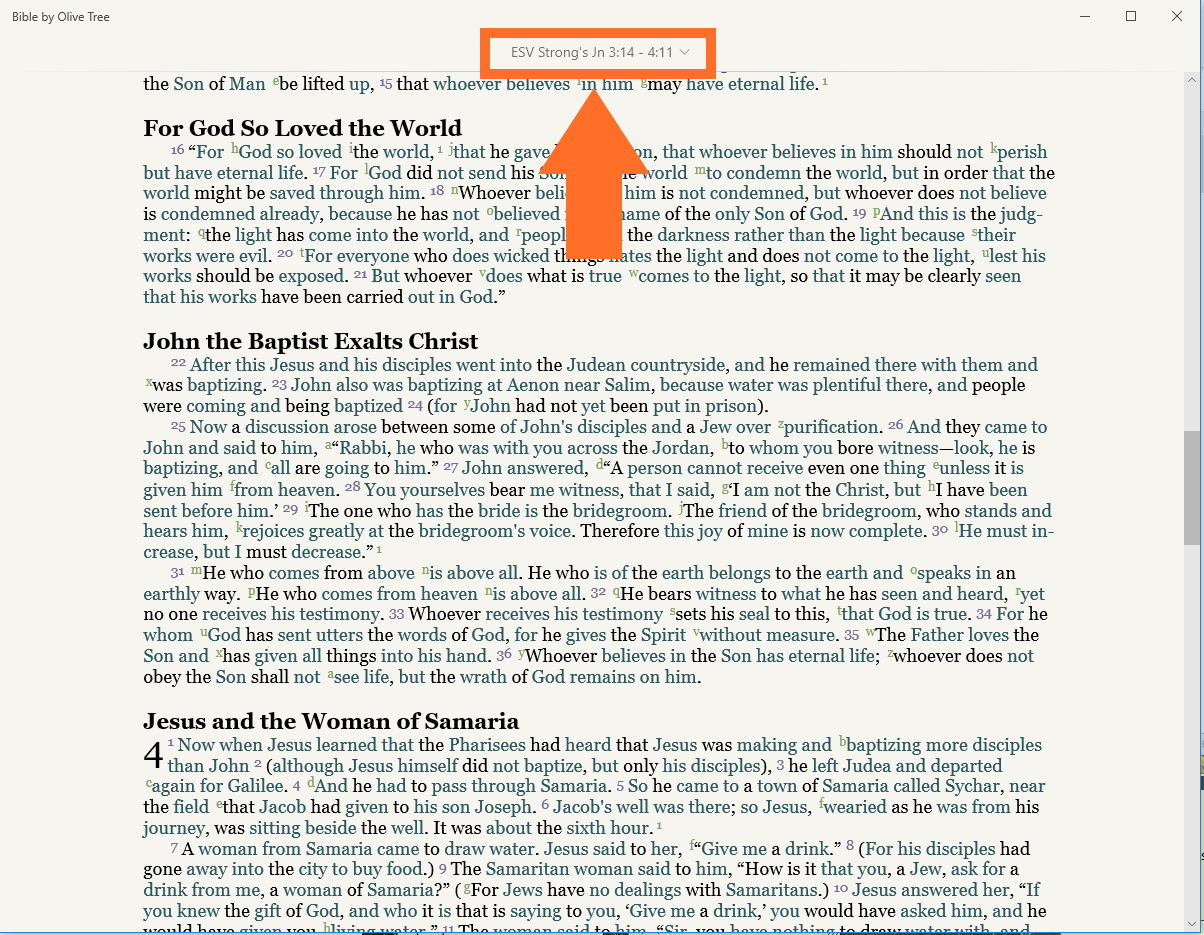 This is true for both the main window and the Study Center.
There are a few different options for how to view the Navigation Menu. These can be found by selecting the Settings (gear) icon in the upper right corner of the menu.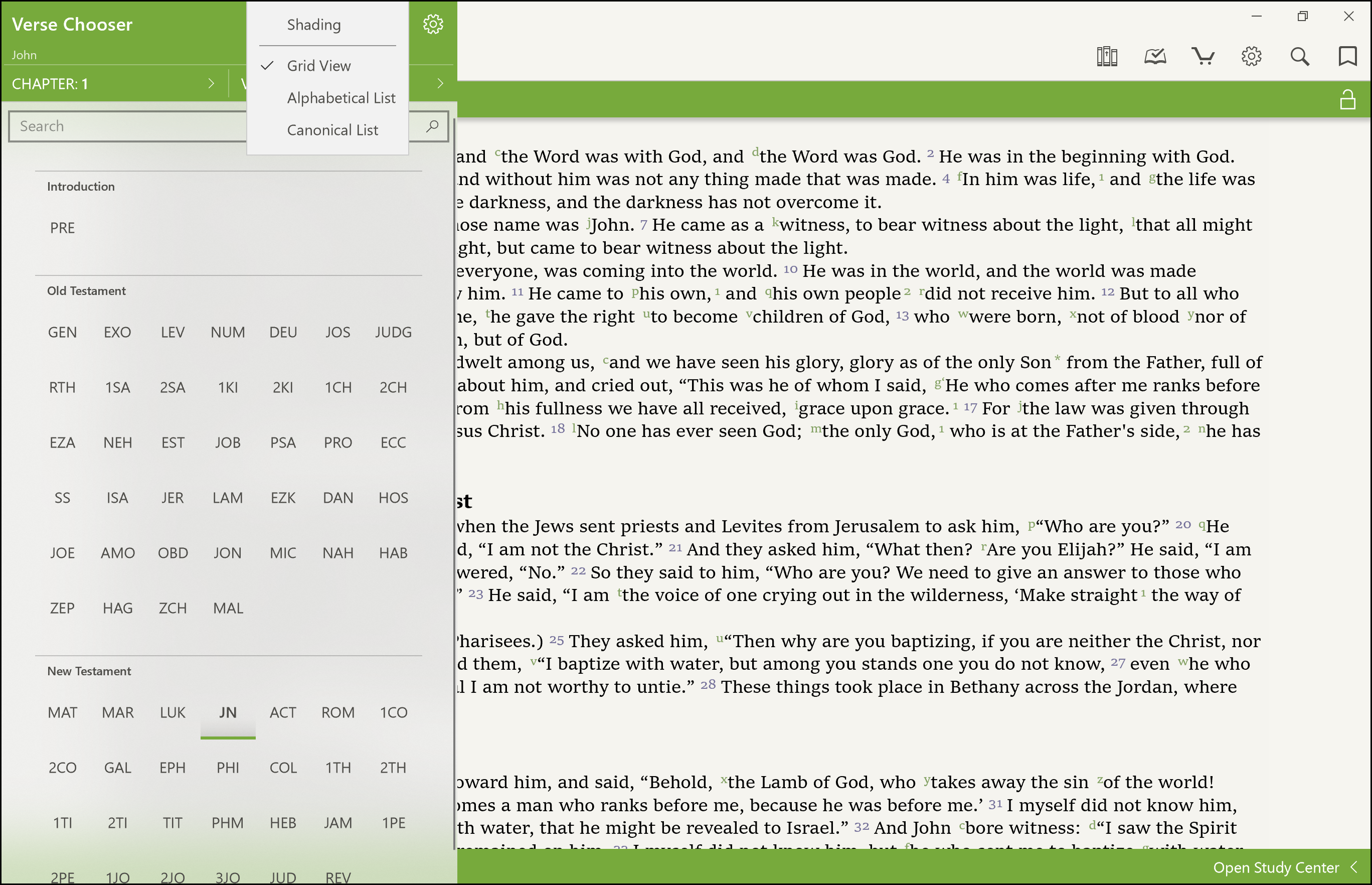 Grid View
The Grid View is the default view for verse-based resources, like Bibles and commentaries. This view makes it easy to select a book, chapter and verse.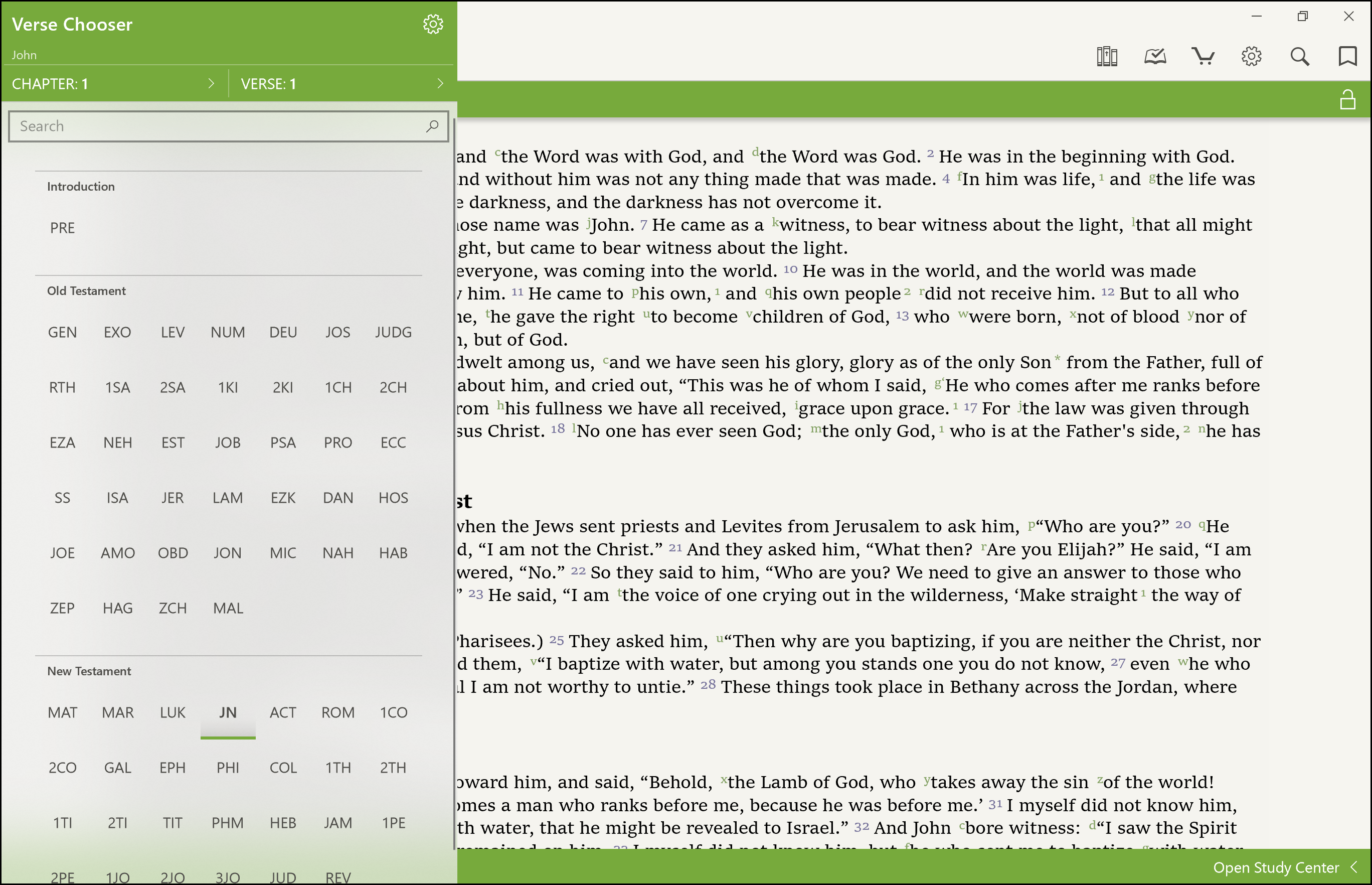 List View (Alphabetical or Canonical)
The List View will automatically appear for resources that are not verse based, like dictionaries, encyclopedias, handbooks, etc. List View can also be used for verse-based resources if you prefer a list with the full names of Bible books.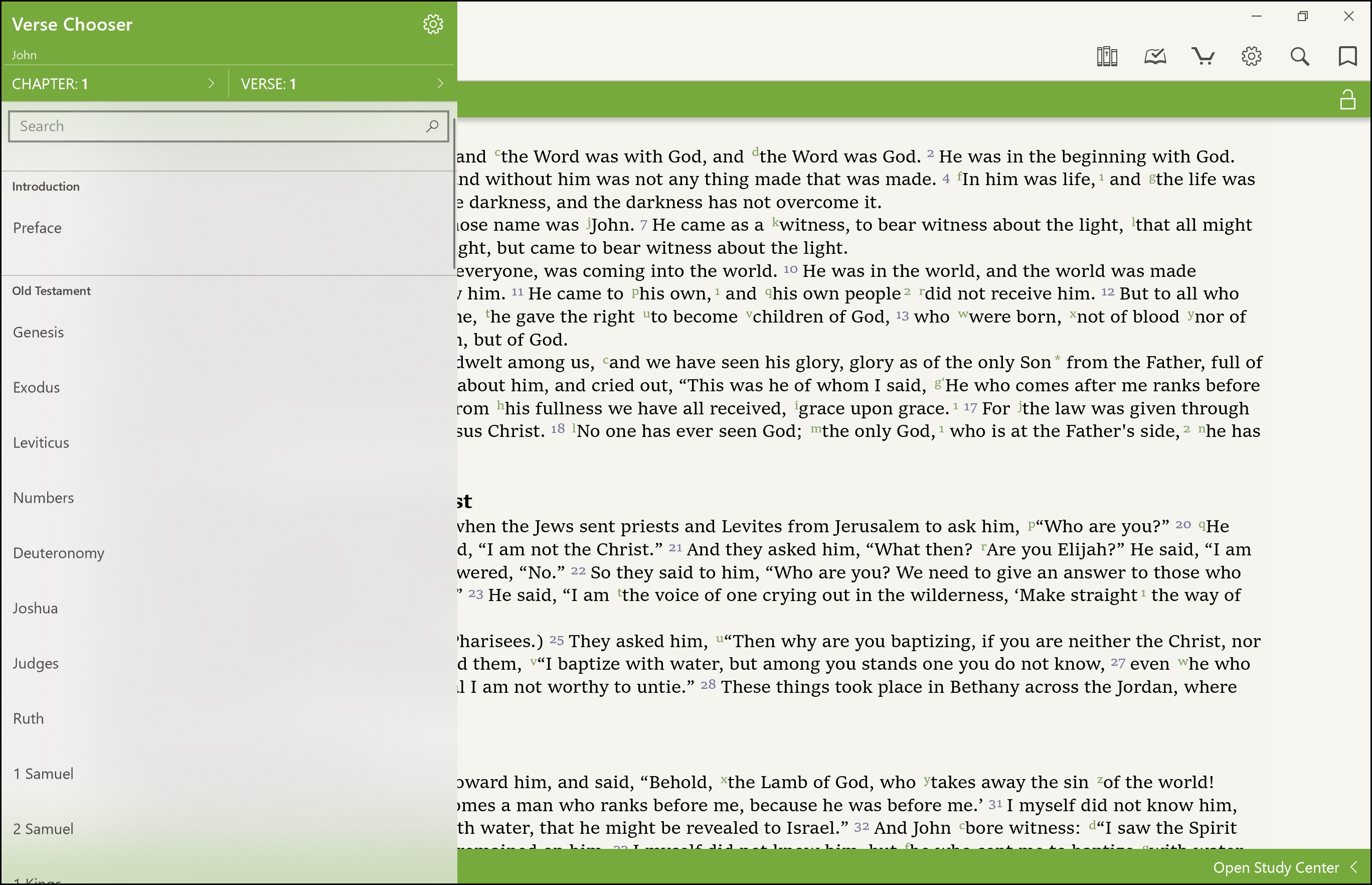 List View shows the Table of Contents for the resource. This can be helpful because it shows material outside of the books, chapters, and verses in the Grid View, like maps, charts, profiles, articles, etc.
When viewing the List View for an audio book, you will also be able to see the length of each section.
Shading
There is also an option to shade the Grid View to show the classification of the Bible books.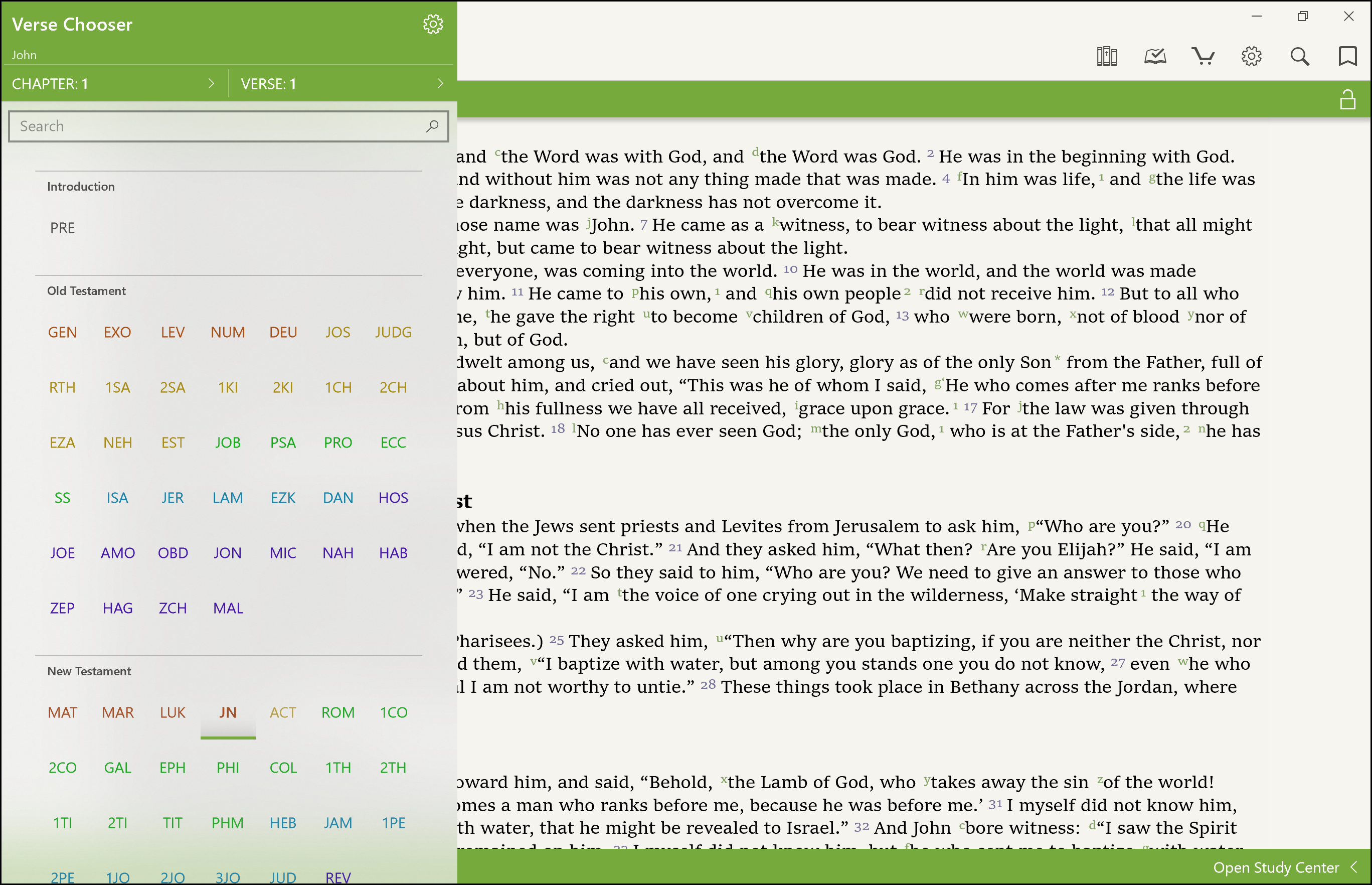 Below is a list of the different classes:
Pentateuch/Law
Historical
Poetry
Major Prophets
Minor Prophets
Gospels
History of the Christian Church
Paul's Epistles
General Letters
Apocalyptic