You may have noticed a red badge with a number on the Menu icon in the upper left corner of your app. This indicates that you have new messages waiting for you. We send messages to our users to inform them of current sales and offer advice on how to use the app.
Tap on the Menu icon and tap Messages to view the list. Tap on a message to read the details of that particular message. Tap the back arrow in the upper left corner to return to the full list of messages.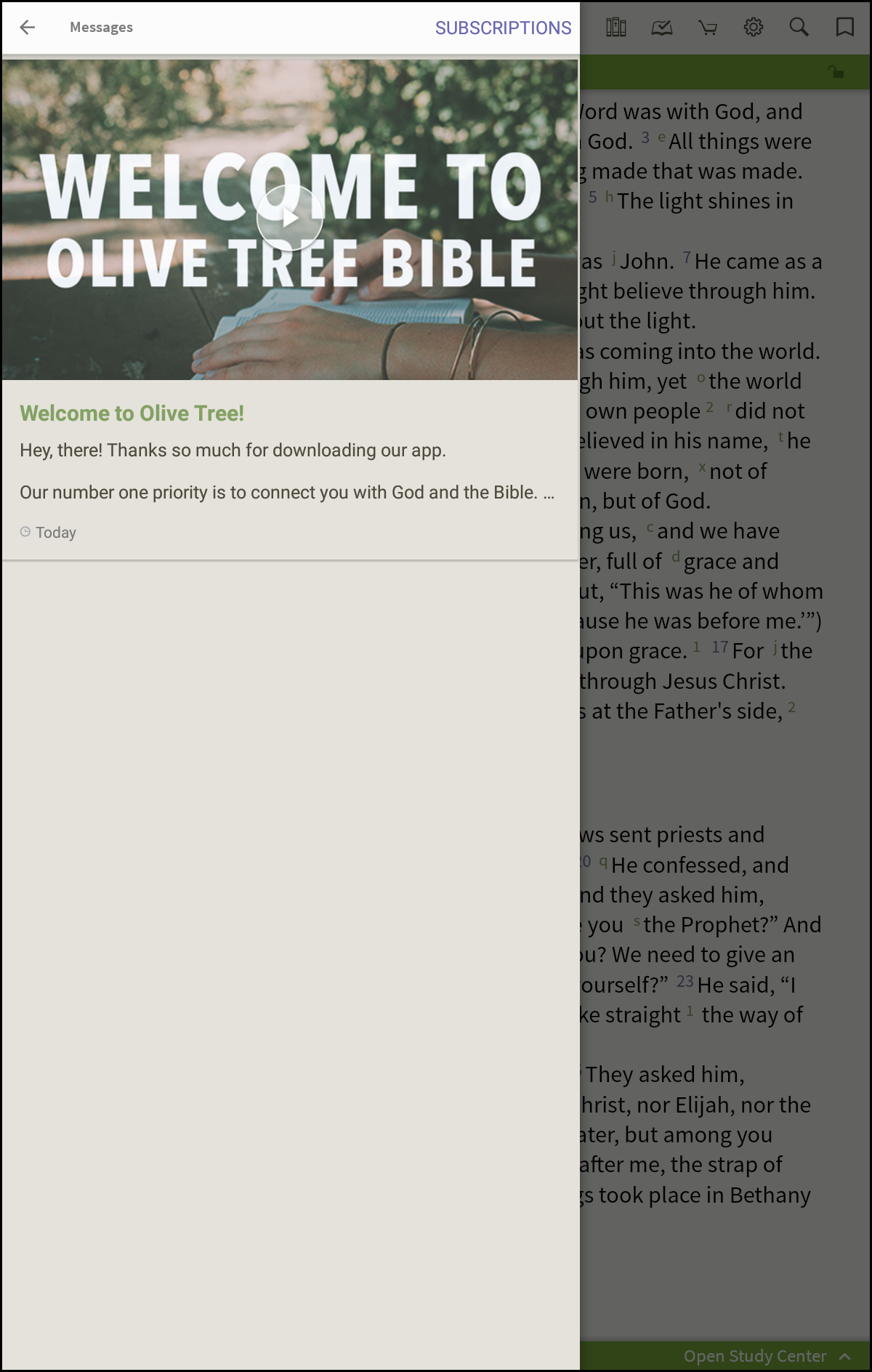 Follow the steps below to change the settings for Messages within the Olive Tree Bible app:
Tap the Menu icon in the upper left corner.
Tap 'Messages'.
Tap 'Settings' in the upper right corner.
You can now turn 'Messages from Olive Tree' on or off.
You can also toggle the 'Show on Main Menu' setting on or off.