For several years we had 15 different iOS apps. We have consolidated our apps into the main Olive Tree Bible app. This means starting August 1, 2018 the 12 apps, listed below, will no longer be available in the app store or receive updates. 
Bible Maps by Olive Tree
ESV Strong's Bible
ESV Bible Bundle by Olive Tree
ESV Study Bible by Olive Tree
Message Bible by Olive Tree
NRSV Bible by Olive Tree
NLT Study Bible by Olive Tree
NLT Bible by Olive Tree
NASB Bible Study Library
NASB Bible by Olive Tree
Amplified Classic Bible
Greek & Hebrew Bibles
The icon of these apps will change from green to gray when the final update is installed.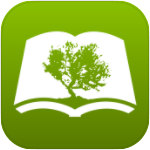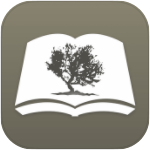 The final update to these apps includes an 'Upgrade Assistant' to help you move your purchased resources, highlights, notes, etc. from the old apps to the free app. This tool will launch automatically when you update to 6.3.5 the first time. If you dismissed the tool it can be launched from the main menu of the app.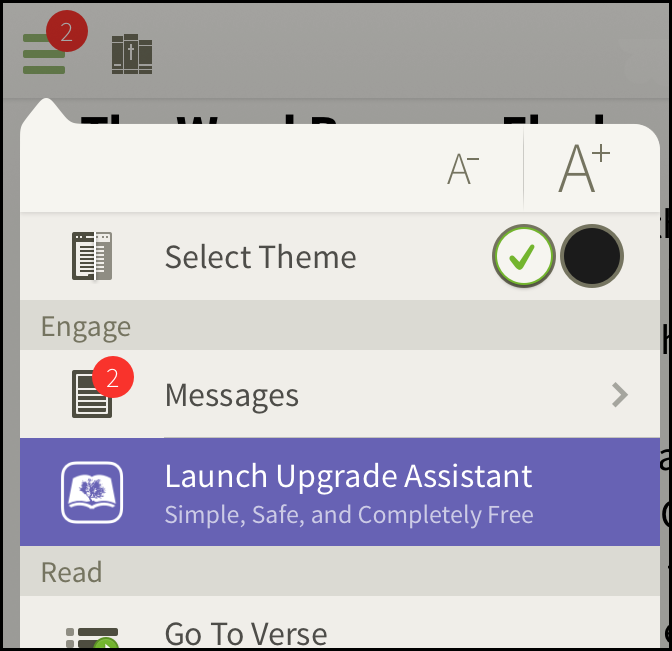 Launching the Upgrade Assistant will help you download the free Olive Tree Bible App and migrate your data over. If you have any difficulties in this process please contact our support team and include as much detail as you can. 
By using the free Olive Tree Bible App you will experience:
Continued access to your notes, highlights, and resources
Access to the same features you currently use
Future app updates 
Continued support     
Visual Verse of the Day (New!)
An upgraded Study Center (New!)
Once you have successfully transferred your information over to free Olive Tree Bible App, we suggest removing the old app from your device.