Using maps and atlases in the Olive Tree Bible App is a great way to learn more about the Bible. You can open your maps set or atlas in the main window to read the resource directly. To zoom in on a map, you'll need to open the map in the Resource Guide.
Be sure you have a map set or atlas in your Library before you start. To download books in your app, refer to this article.
First, choose a Bible from your Library by selecting the bookshelf icon in the upper left corner of the app. You can access the Library by clicking on the Library icon on the toolbar:

Alternatively, you can select 'Library' and then 'Manage Library' from the top toolbar to open your Library.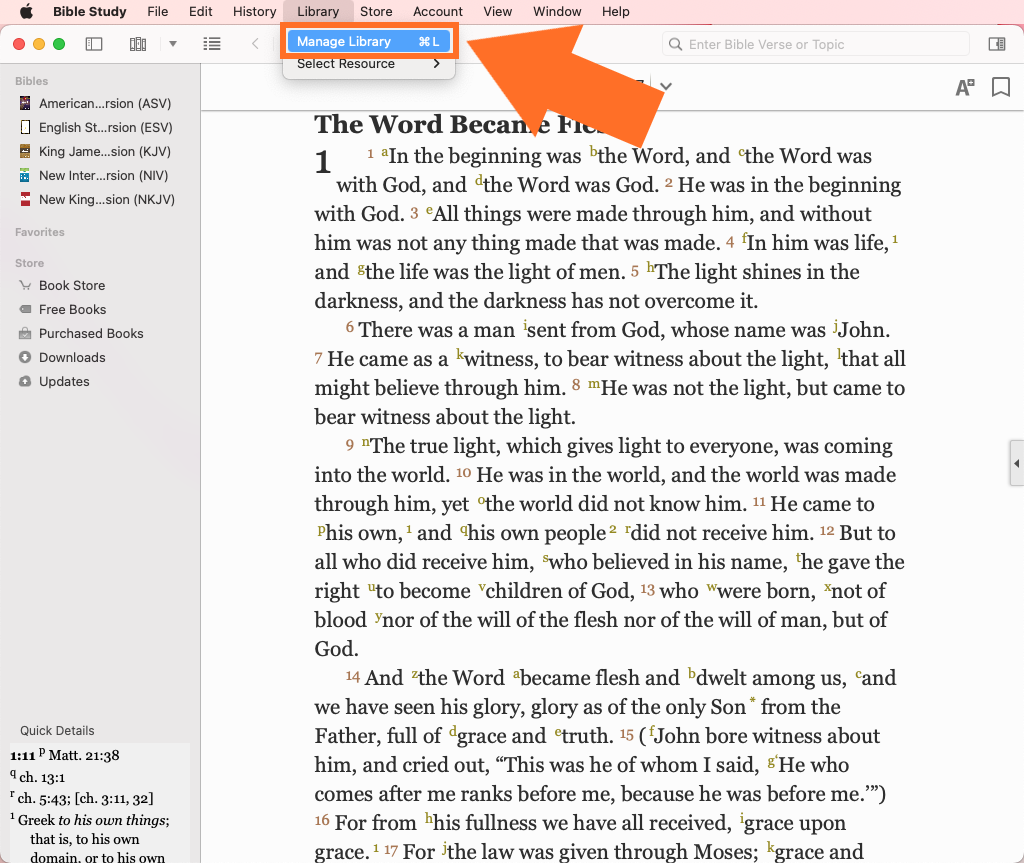 When you have a Bible in the main window, select the Study Center icon in the upper right corner of the app to open the Study Center:

Select 'Resource Guide' to open the Resource Guide in the Study Center.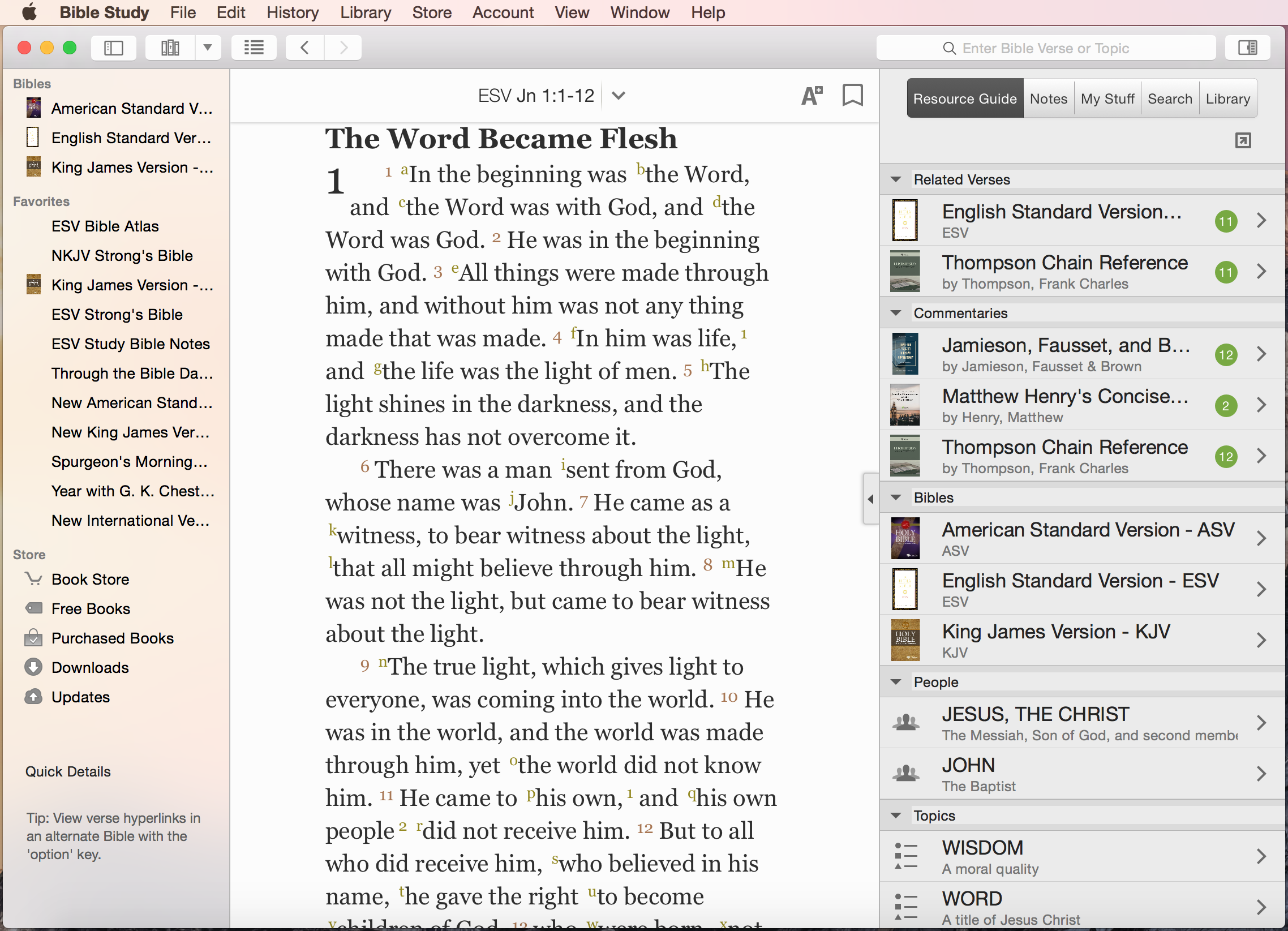 Navigate to a passage of Scripture that references the place you're looking for (using the Verse Chooser) and scroll down in the Resource Guide to find the Maps section.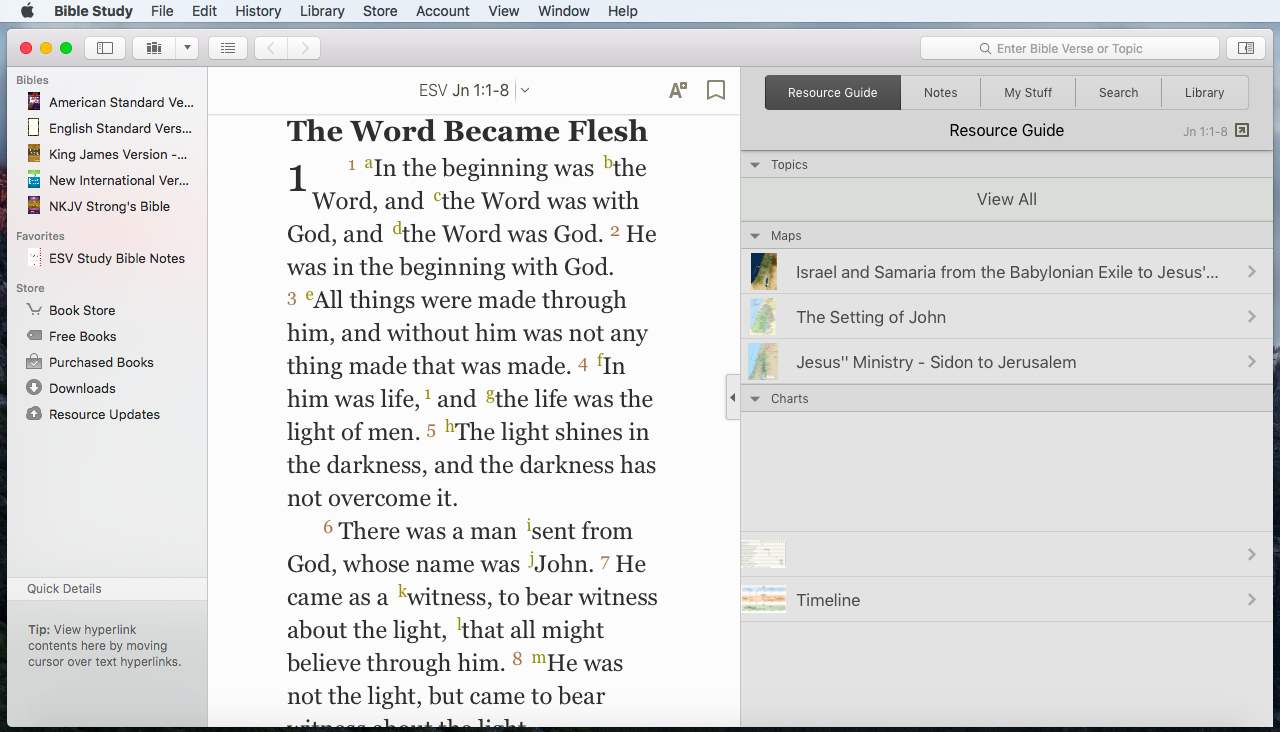 Select the map to view it in the Study Center. To zoom in on the map, you can select the diagonal arrow in the upper right corner of the Resource Guide to open the map in a pop-out window and make it larger.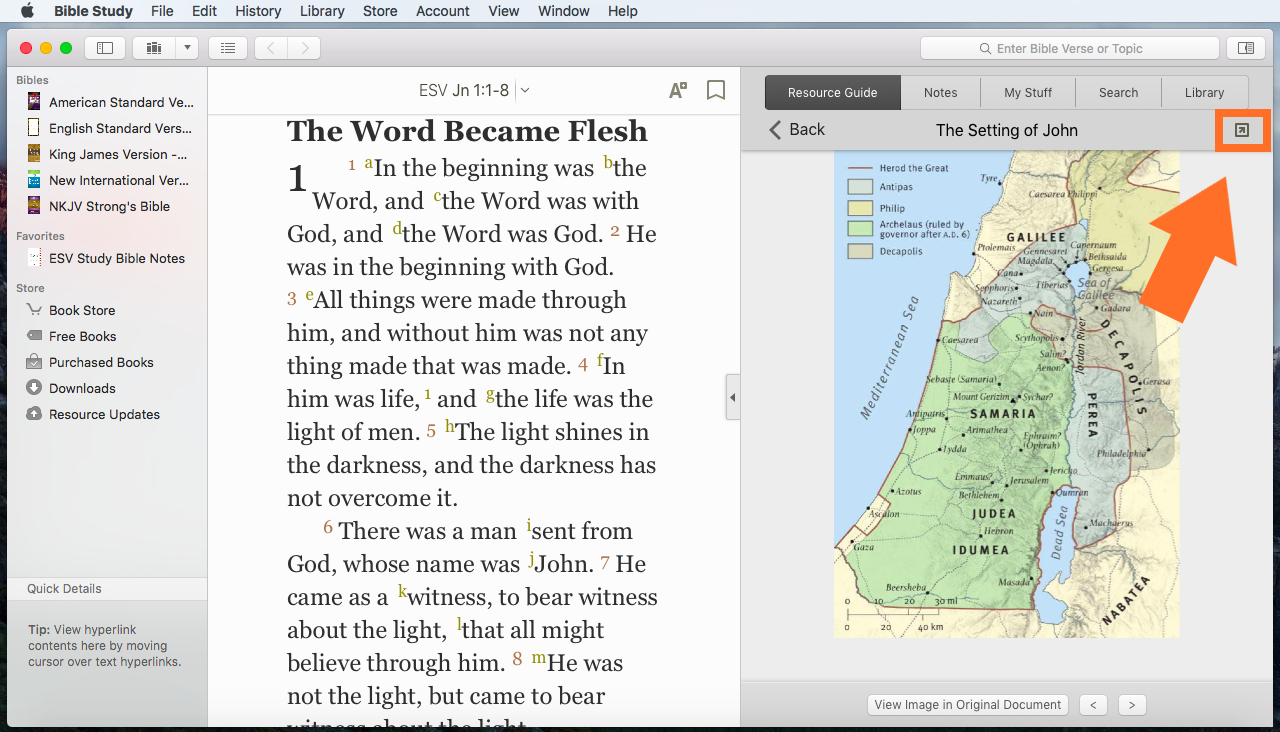 We hope this article has been helpful for you. If you have any further questions about zooming in on maps within the Mac app, please submit a ticket to our Support team. We are happy to help you!