Search is a feature in the Olive Tree app that will help you find a Bible verse, phrase, or a word in a book you have downloaded to your Library. Here is a tutorial about how to search in the app.
Search Basics
To start a search, select the "Enter Bible Verse or Topic" search box in the upper right corner of the app.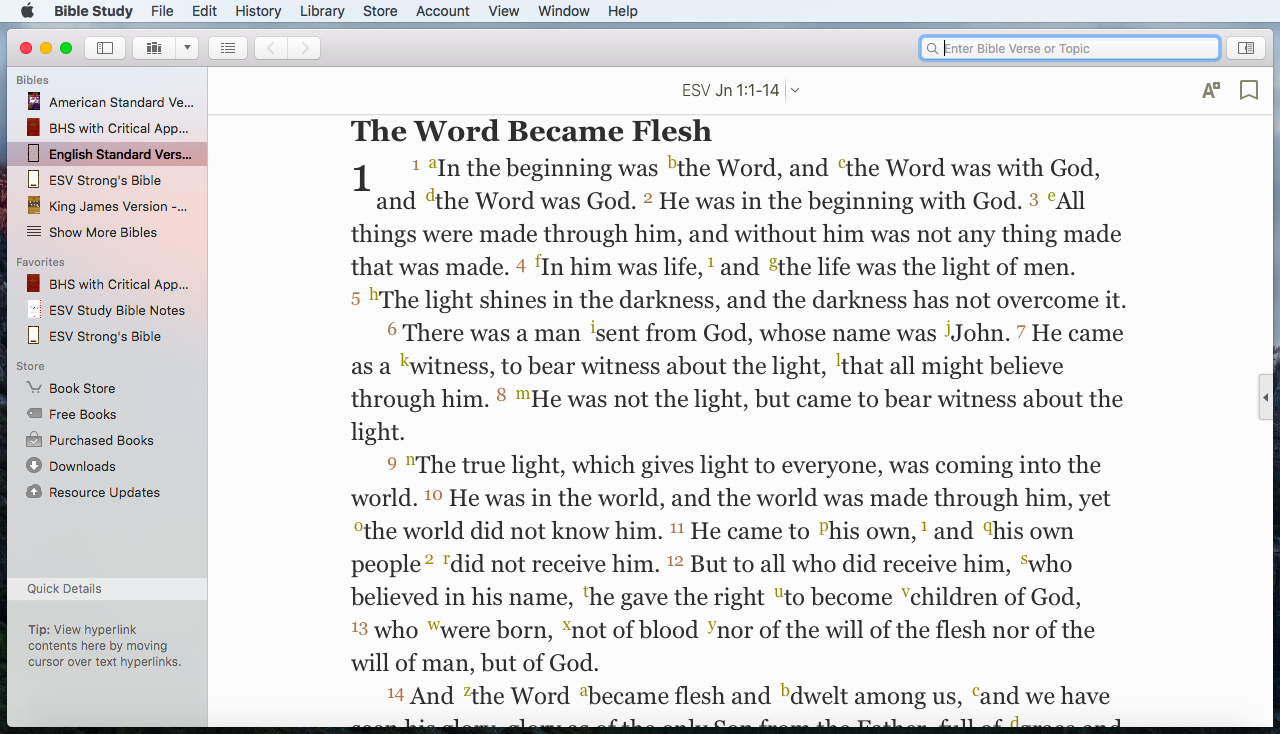 To search by word(s), enter your search term and then hit enter. All your resources will be searched at once and you will be able to see how many times your search term appears in each resource.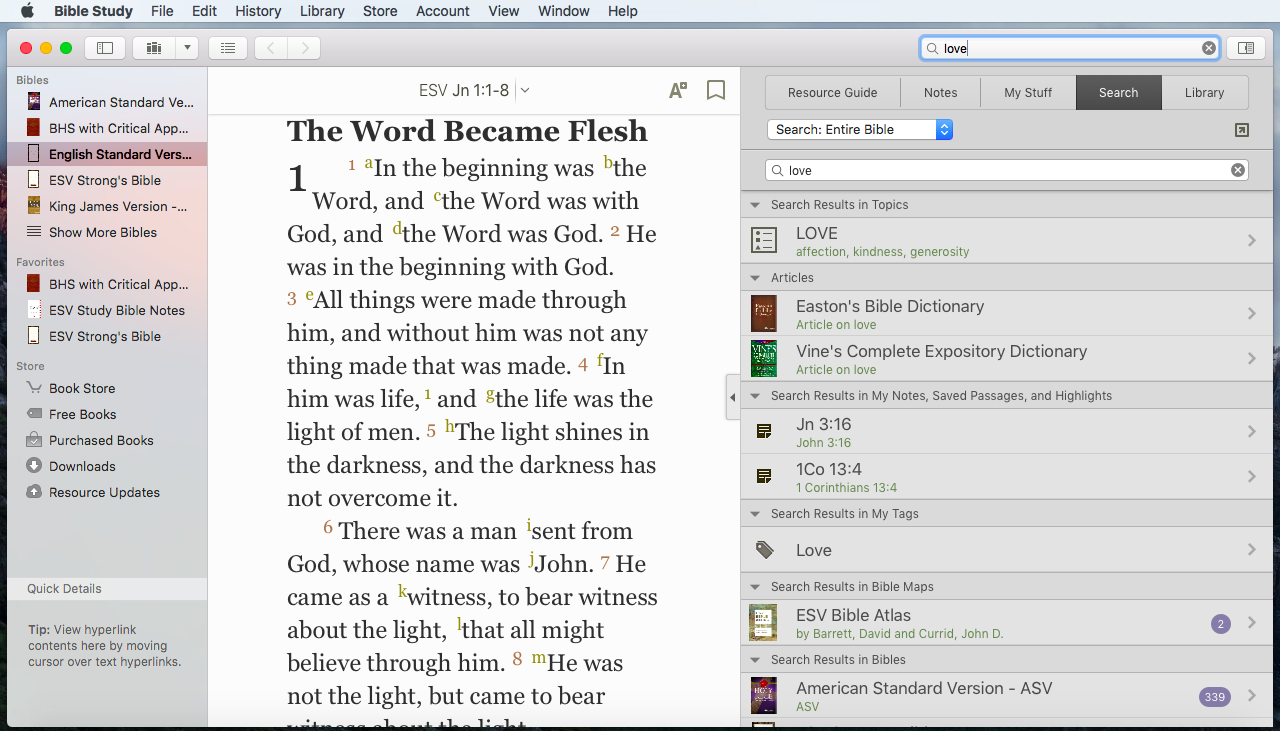 Click on a resource to see all the results for that word in that resource.
Advanced Search Options
If you want to customize your search beyond the basic search feature above, we have more advanced tools available for you.
Search Filters:
After executing a search, select "Search: Entire Bible" to view our preset Search Filters.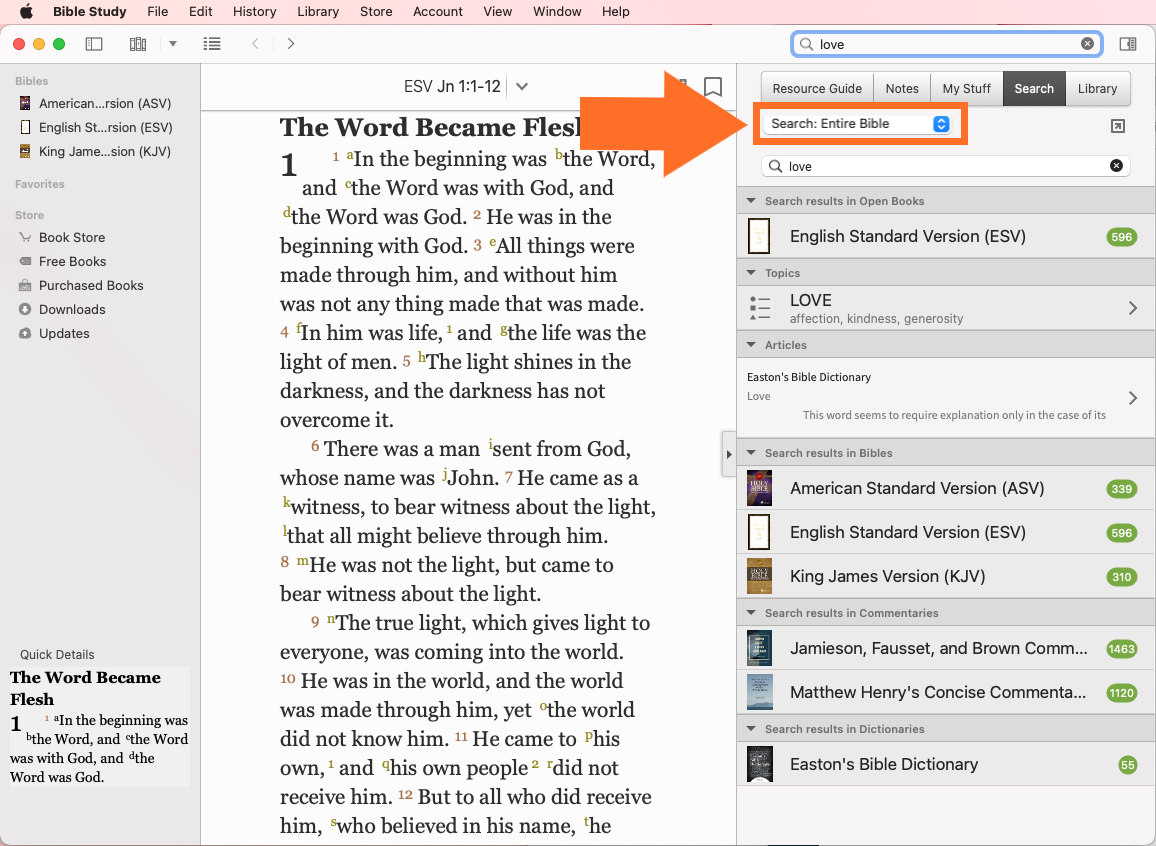 Search filters such as Old Testament, New Testament, Psalms, Gospels, etc. will allow you to search just these preset books of the Bible. Select your desired filter and the app will automatically display the number of hits in just those books of the Bible.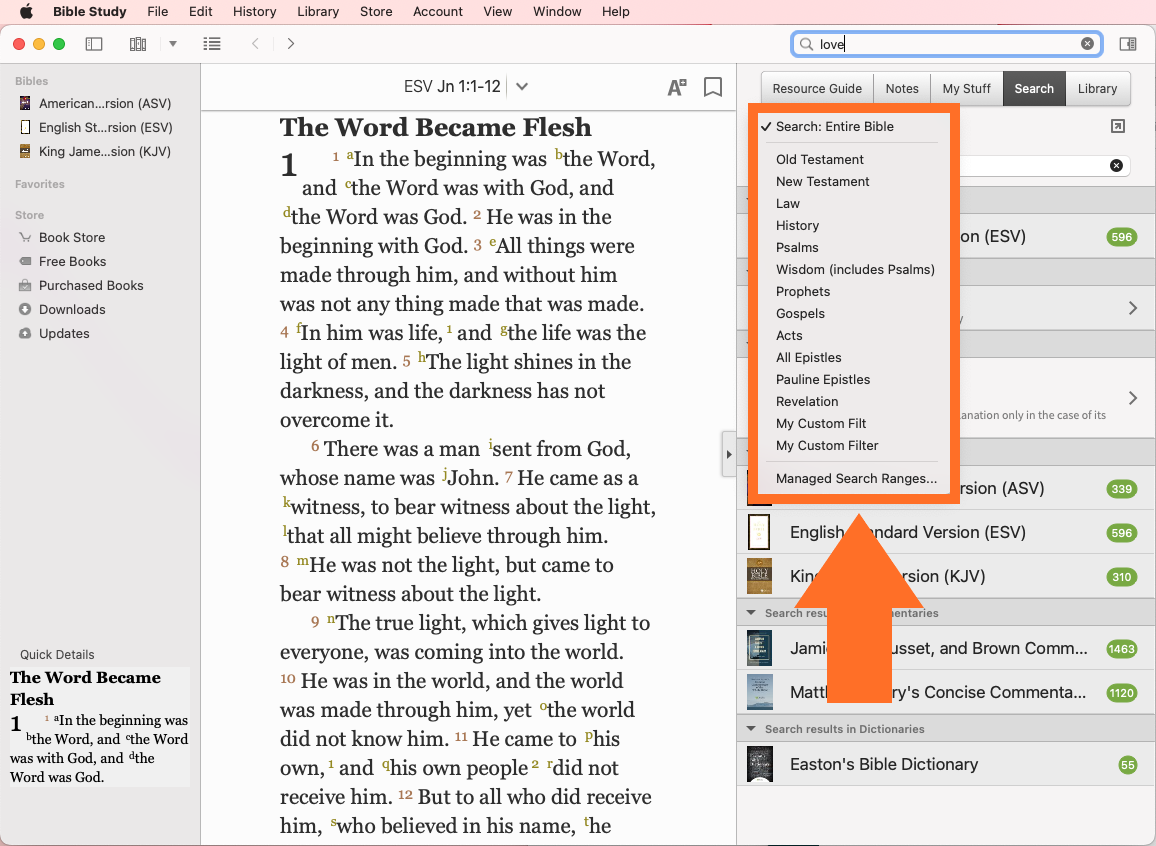 Create Custom Search Filters:
There is an option to create custom Search filters within the app. Here are the steps to create a custom Search filter:
In the upper left corner, select 'Bible Study'.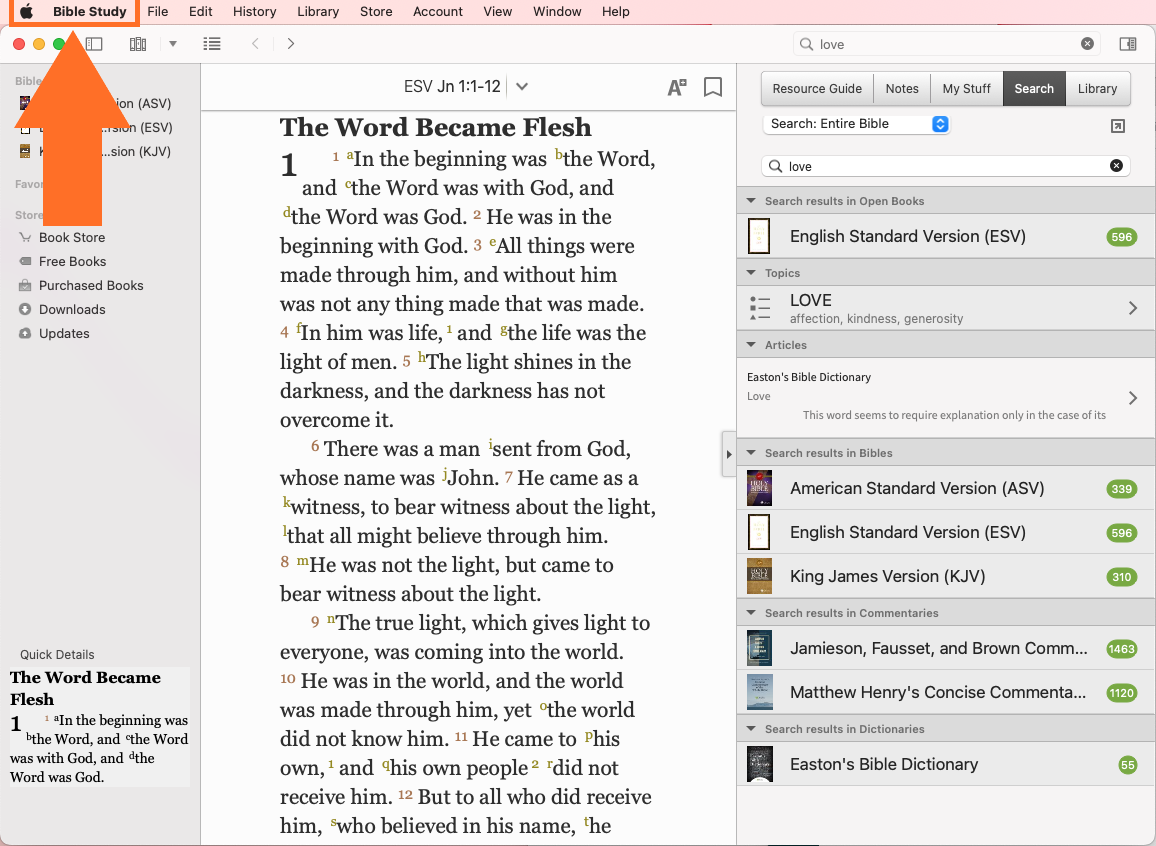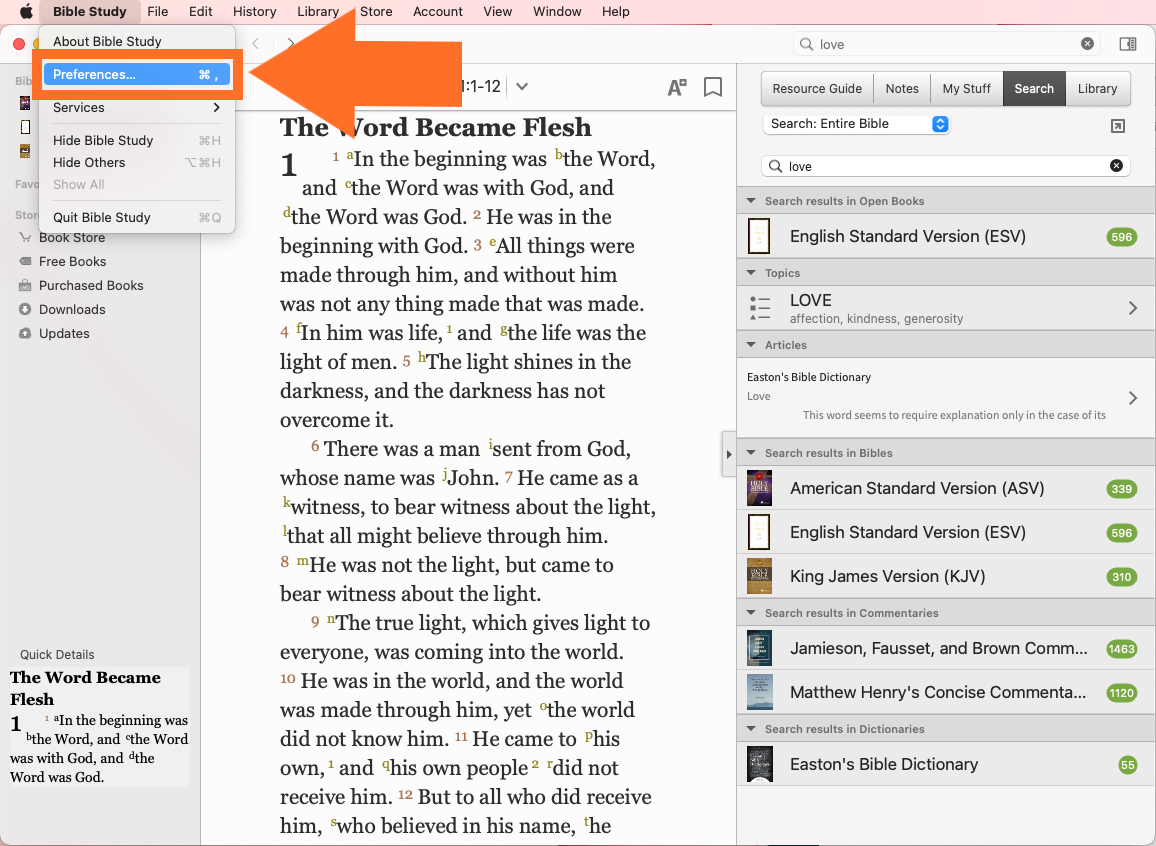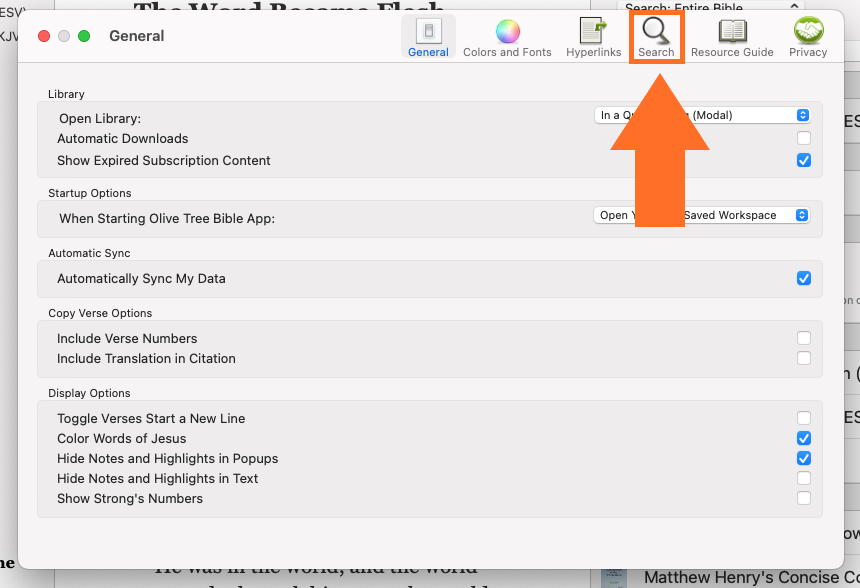 Select the '+' icon in the lower left corner of the Preferences window.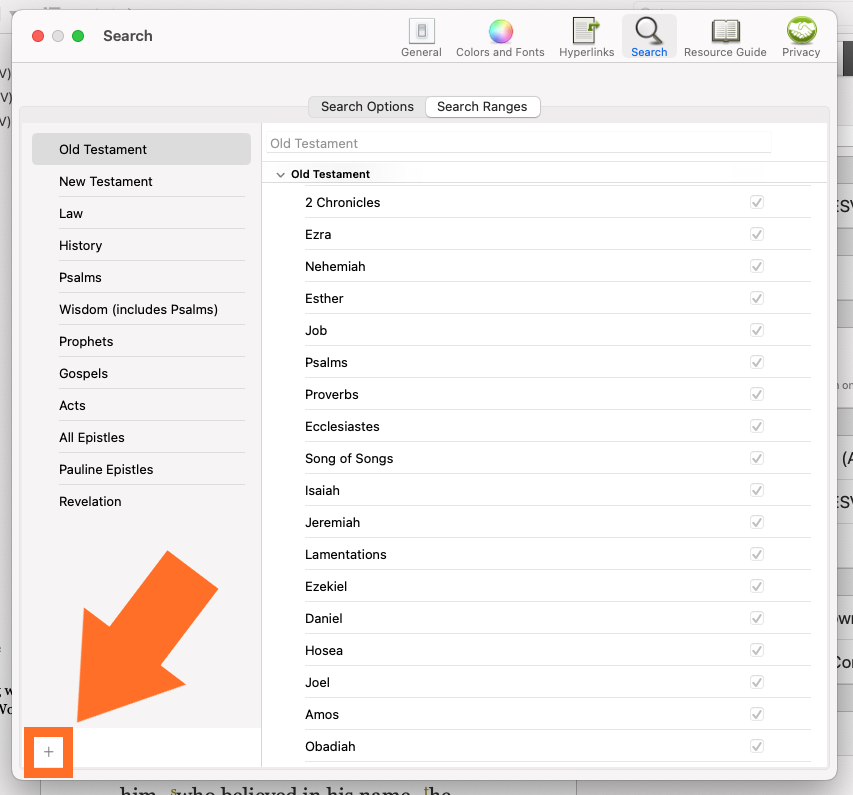 Note that a new filter will appear on the left titled 'My Custom Filter'. Select 'My Custom Filter'.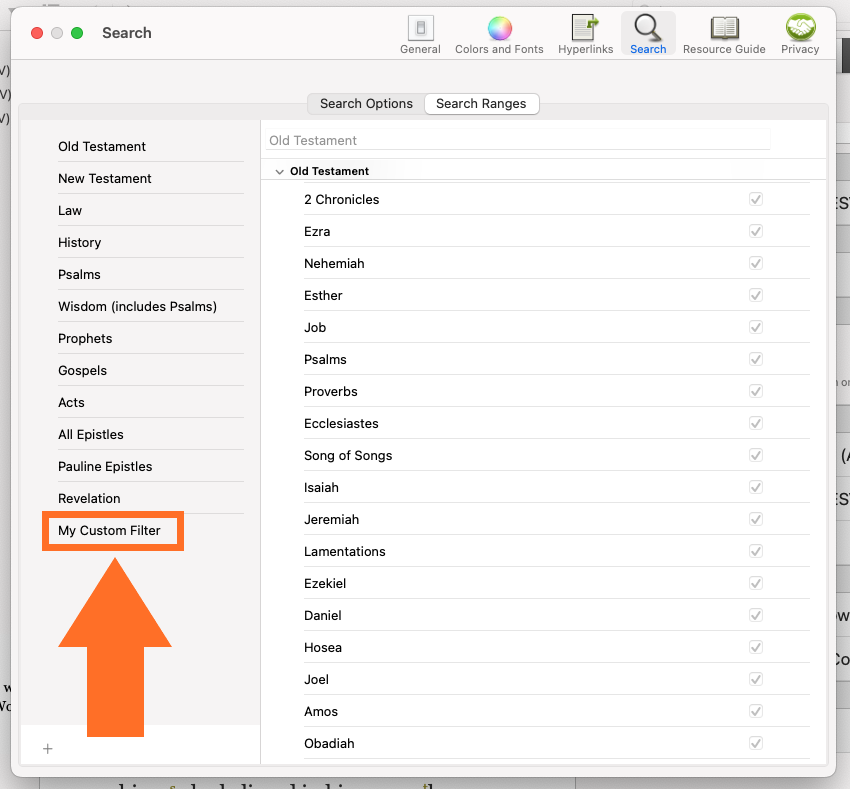 Checkmark the books of the Bible you'd like your custom filter to cover.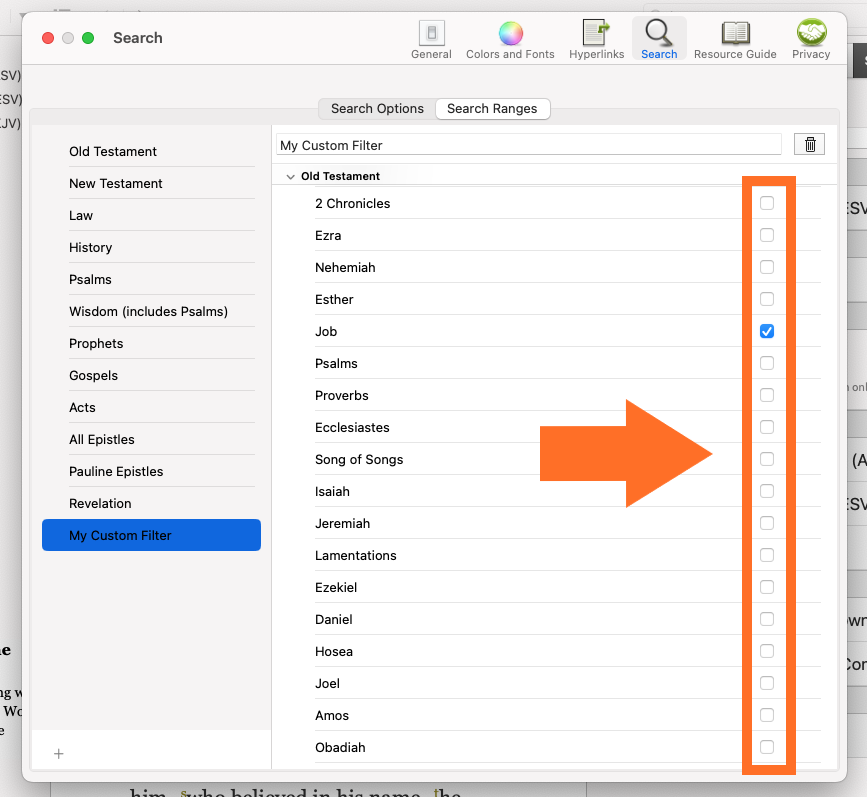 You may wish to re-name your custom filter to make it more identifiable. Select the 'My Custom Filter' field to change the title of the search filter. Enter your desired filter name. In this example, we will enter 'Job - My Filter' as the title.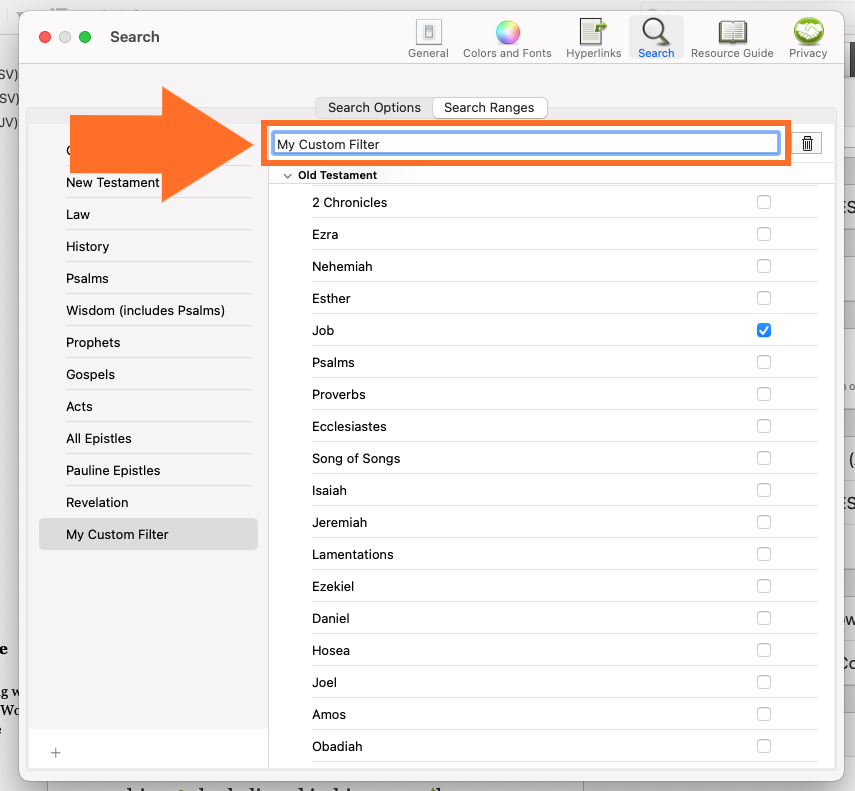 When finished, select the red circle in the upper left corner of the Preferences window to dismiss it.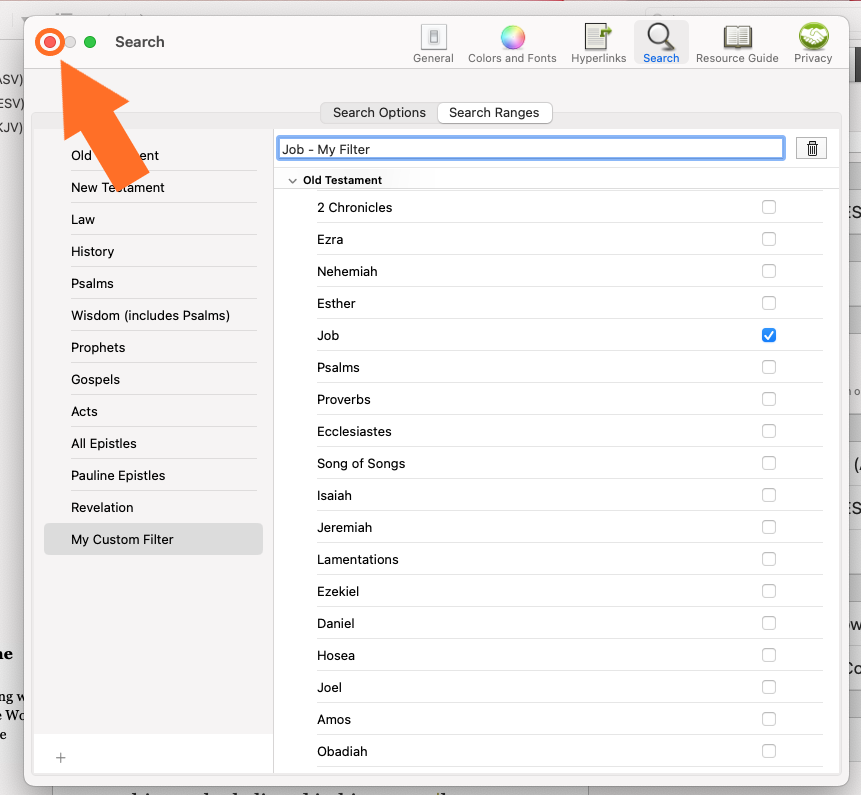 Now, when you execute a search, your search filter will be listed. Select it to search the books of the Bible you chose for your custom search filter.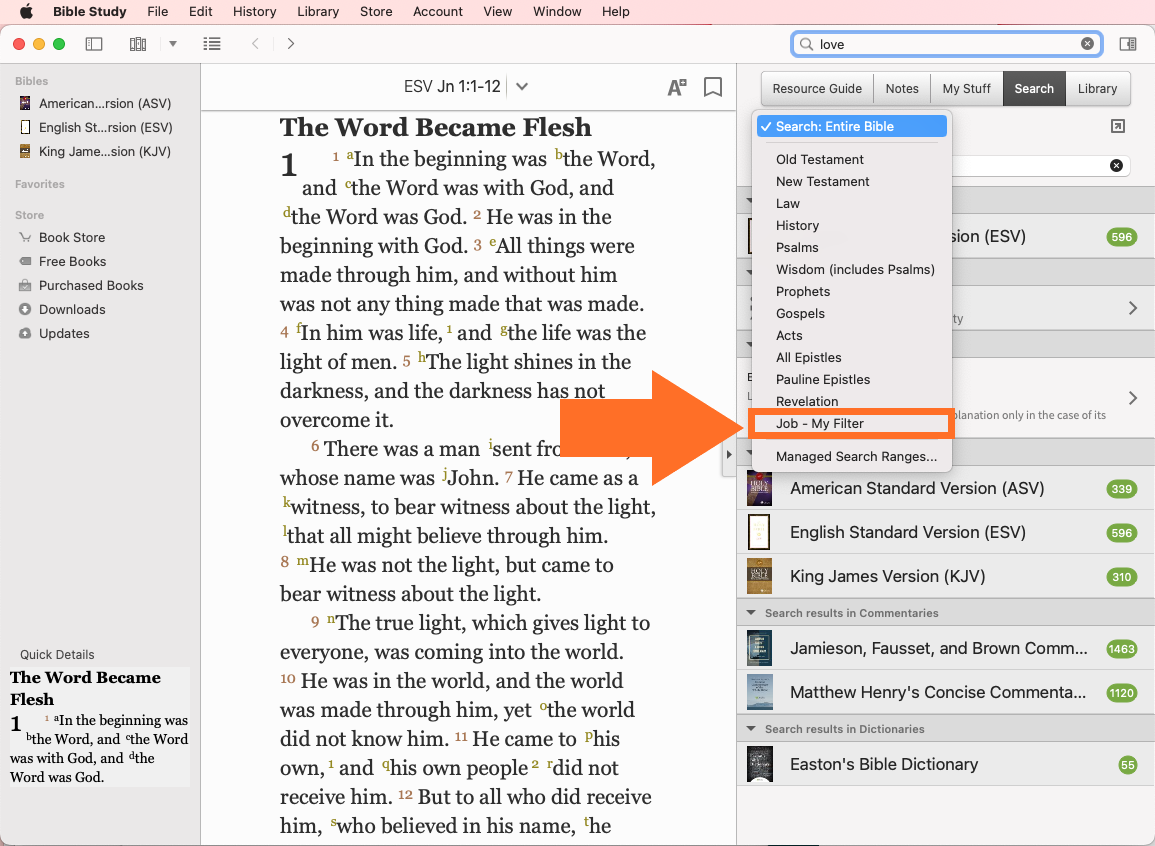 Search Commands:
Olive Tree has also built into our search some advanced search commands. Information on the various commands can be found in this help article.
Other Search Information:
To navigate directly to a particular Bible verse in the main window, you can enter a Bible verse such as John 3:16 into the search box.
Any personal annotations (notes, saved passages, highlights, etc.) associated with your search will also be listed in the search results in the Study Center.
For more information about the advanced search options in the Olive Tree Bible App, please refer to this article.