To perform a search, click in the search box at the top right of the app.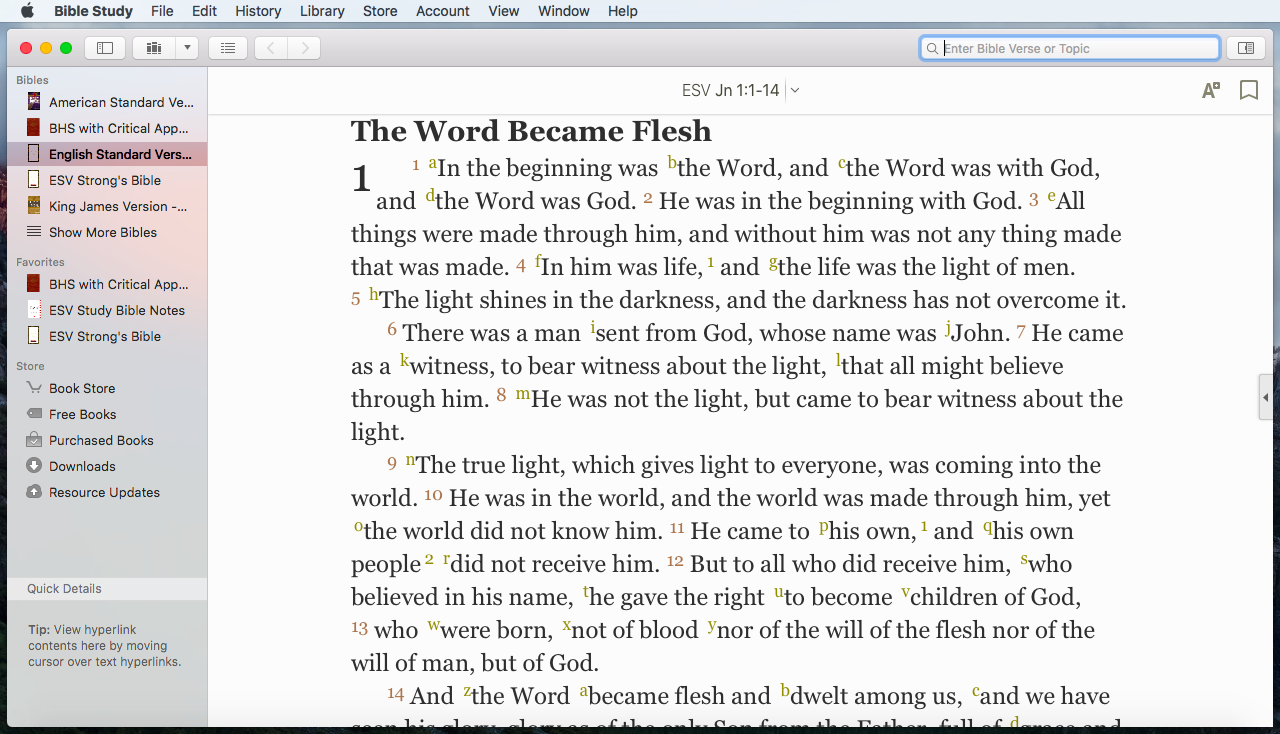 Type your search term and then hit enter. All of your resources will be searched at once and you'll be able to see how many times your search term appears in each resource.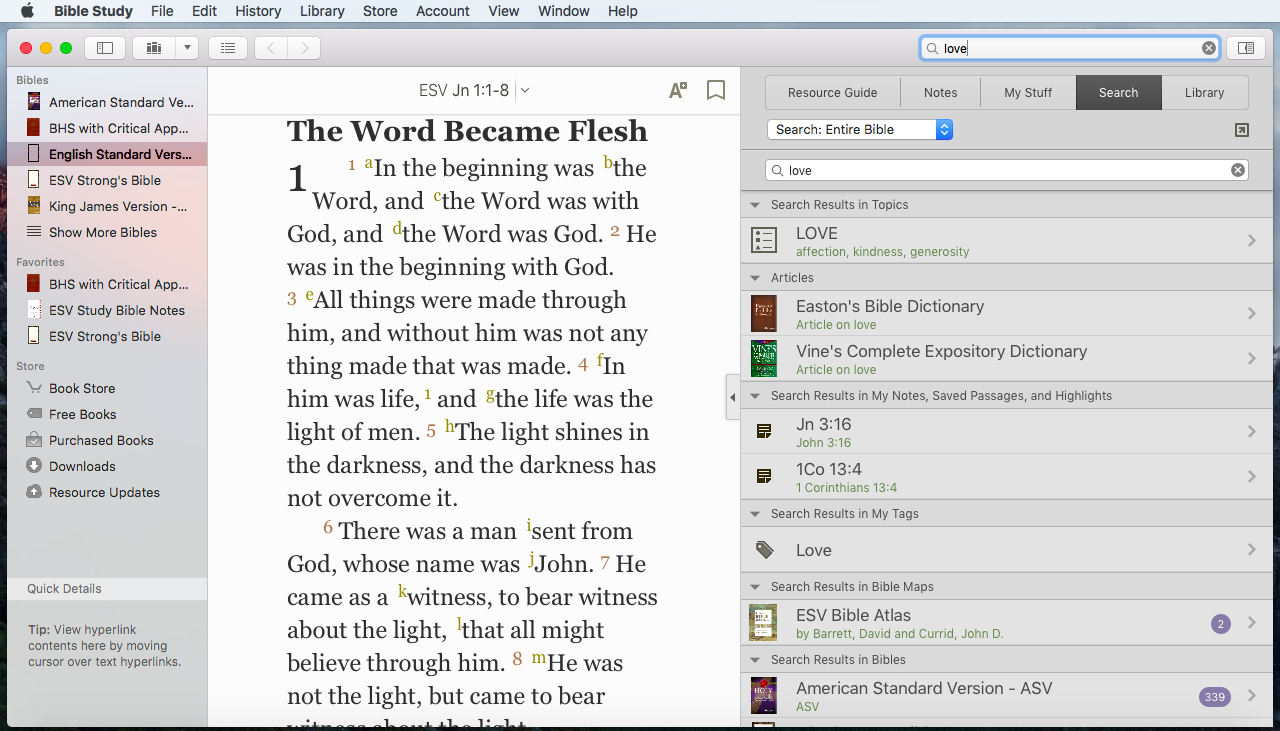 Click on a resource to see all the results for that word in that resource.
For more information on the advanced search options our app, please refer to this article.