Search is a feature in the Olive Tree Bible App that will help you find a Bible verse or a word in a book you have downloaded to your Library. Here's a tutorial about the basics of how to search in the app.
To start a search, select the "Enter Bible Verse or Topic" search box in the upper right corner of the app.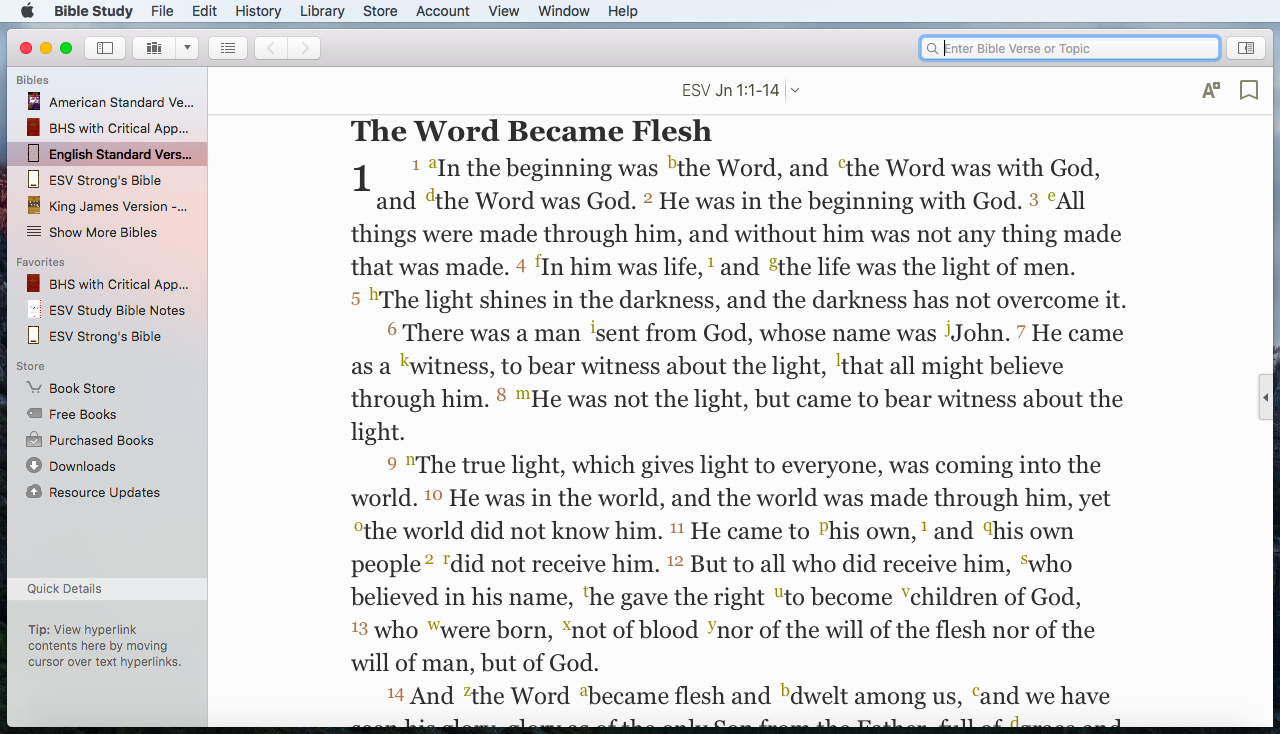 To search by word(s), enter your search term and then hit enter. All of your resources will be searched at once and you'll be able to see how many times your search term appears in each resource.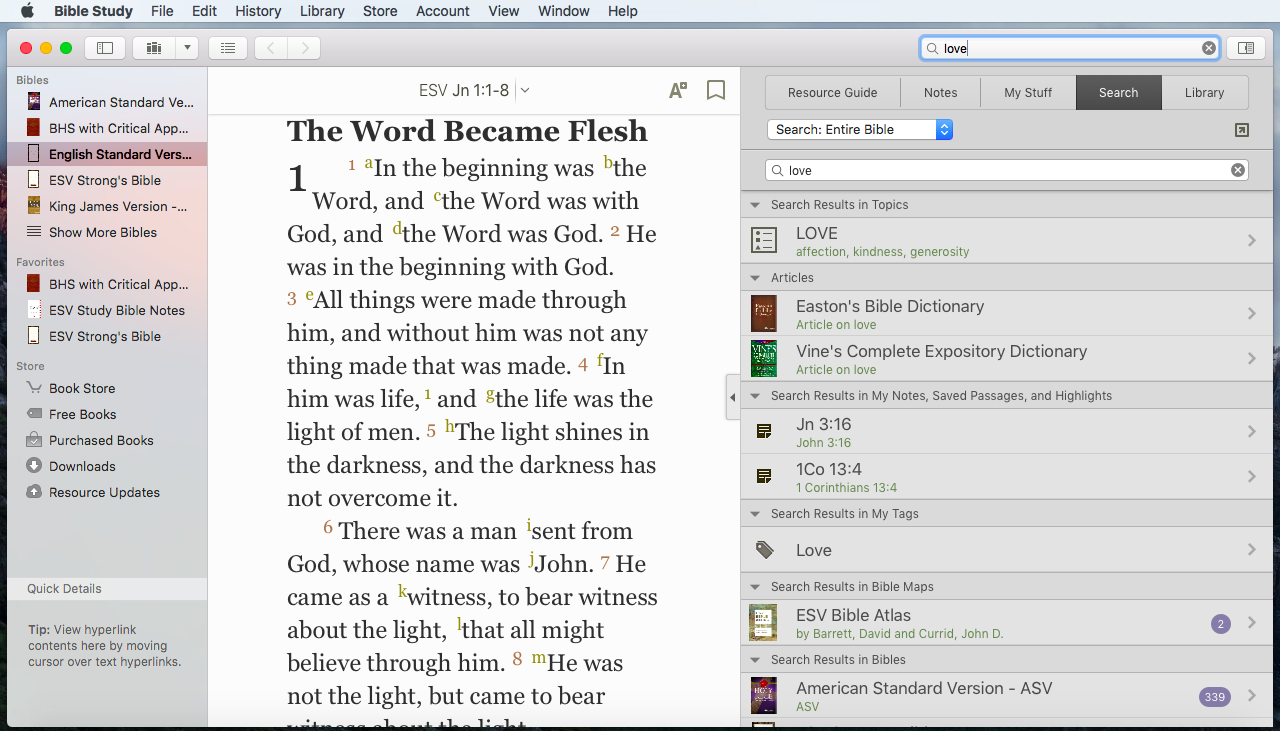 Click on a resource to see all the results for that word in that resource.
Other Search info:
To navigate directly to a particular Bible verse in the main window, you can enter a Bible verse such as John 3:16 into the search box.
Any personal annotations (notes, saved passages, highlights, etc.) associated with your search will also be listed in the search results in the Study Center.
For more information on the advanced search options in the Olive Tree Bible App, please refer to this article.