Syncing in the Bible Study App allows you to sync all your annotations (notes, highlights, saved passages, book ribbons, categories, tags, and reading plans) to your Olive Tree account. When your annotations are in your Olive Tree account, you can share them between five devices that have the Olive Tree app. Backing up your annotations to your account also ensures that your data is safe if you need to reinstall the app on your device.
This article will show you how to sync manually and how to turn on automatic sync in your app. Turning on automatic sync means a sync will happen each time you create a new annotation or edit an existing annotation.
Manual Sync:
To sync your annotations manually, select 'File', then 'Sync' from the upper toolbar. You can also hold down your command button and press 'S' on your keyboard to sync.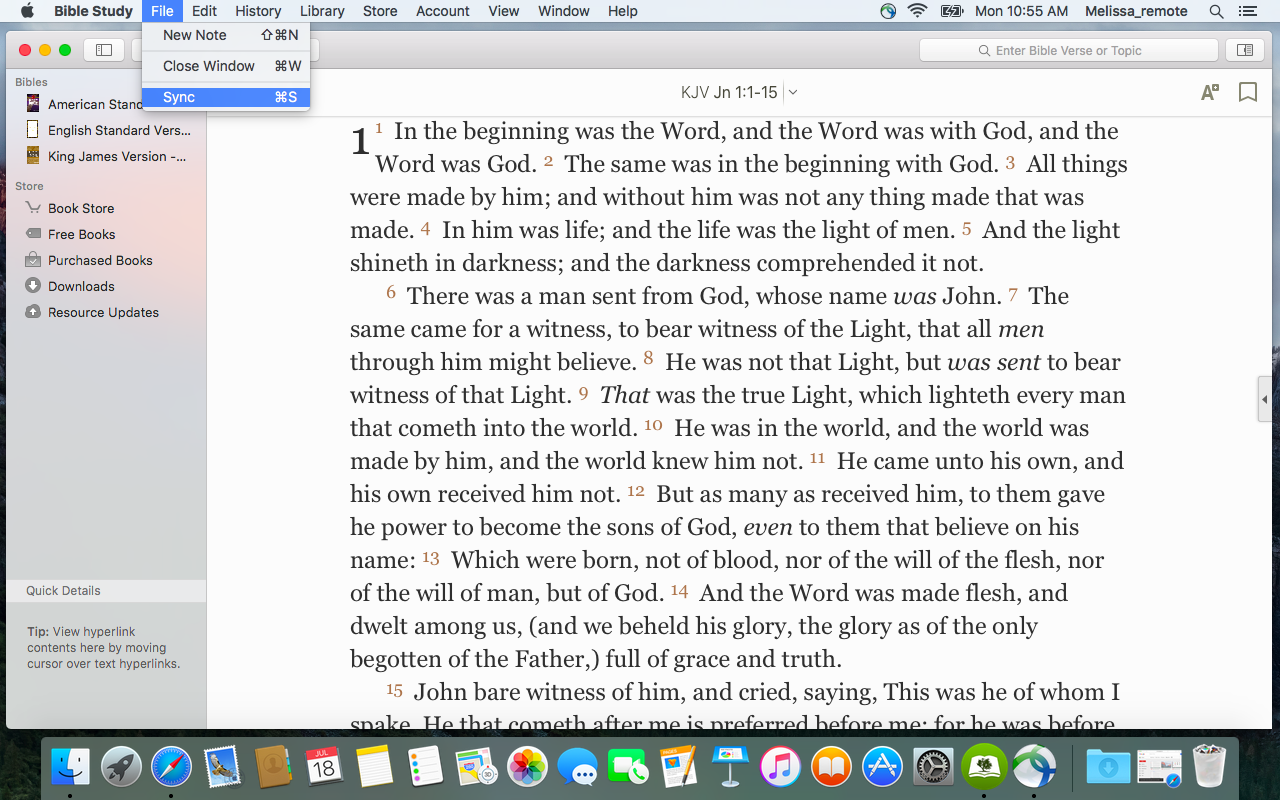 Automatic Sync:
To turn on automatic sync in your app, select 'Bible Study', then 'Preferences' in the upper toolbar.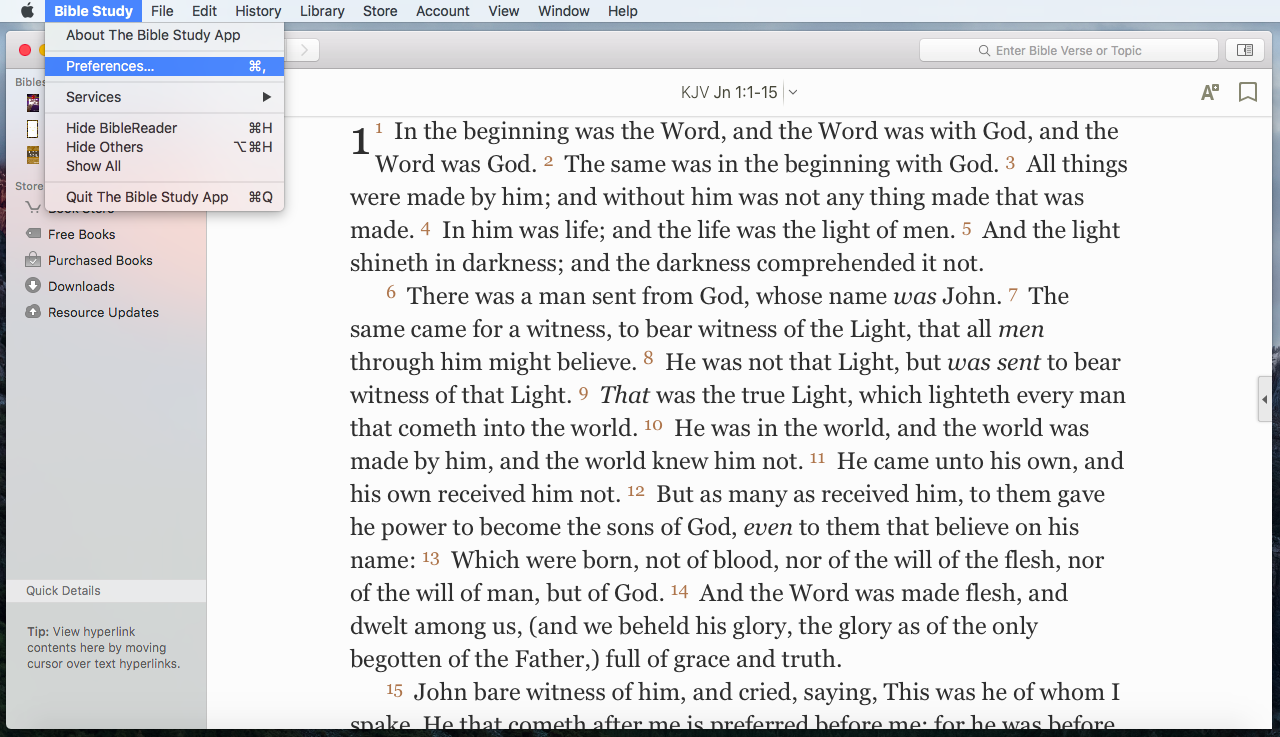 In the 'General' preferences pop-up window that appears, check mark 'Enable Automatic Sync'.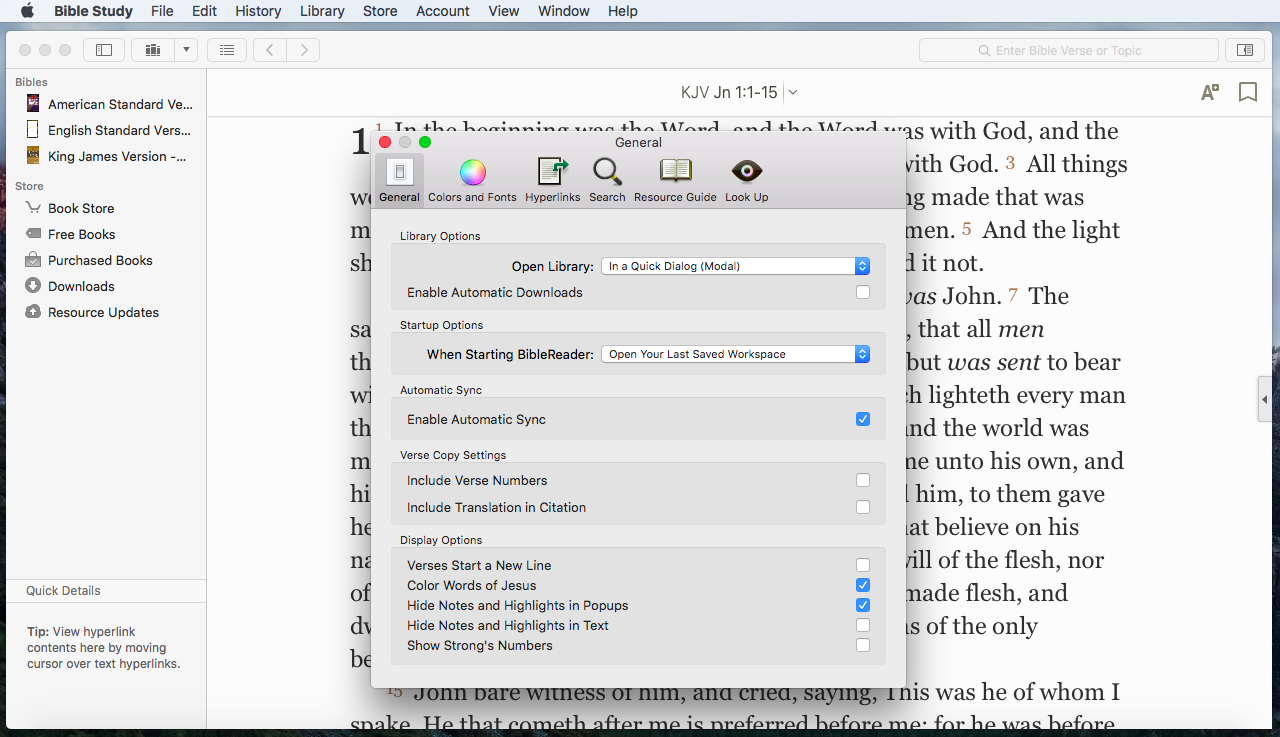 Check Sync Status:
To check your sync status, open the split window by clicking the left/right arrow above 'Tools & Notes' in the upper right corner of the app. Select 'My Stuff' and look at the bottom of the split window for your sync status.