Categories are a useful way to organize the annotations (notes, bookmarks, highlights) that you create within the Bible Study App. This article will show you how to add and remove categories, as well as how to categorize your annotations.
To add a category, open the split window by selecting the icon in the upper right corner.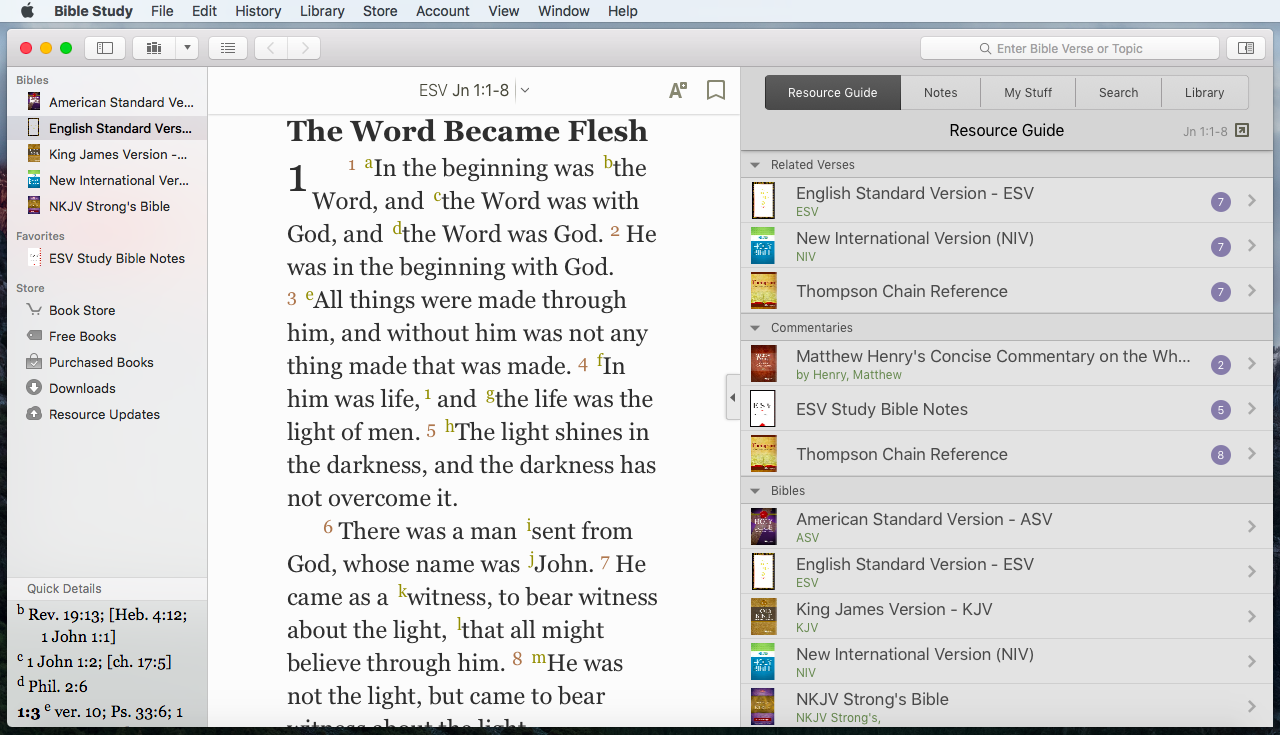 Next, select 'My Stuff' to access your notes, bookmarks, highlights, etc.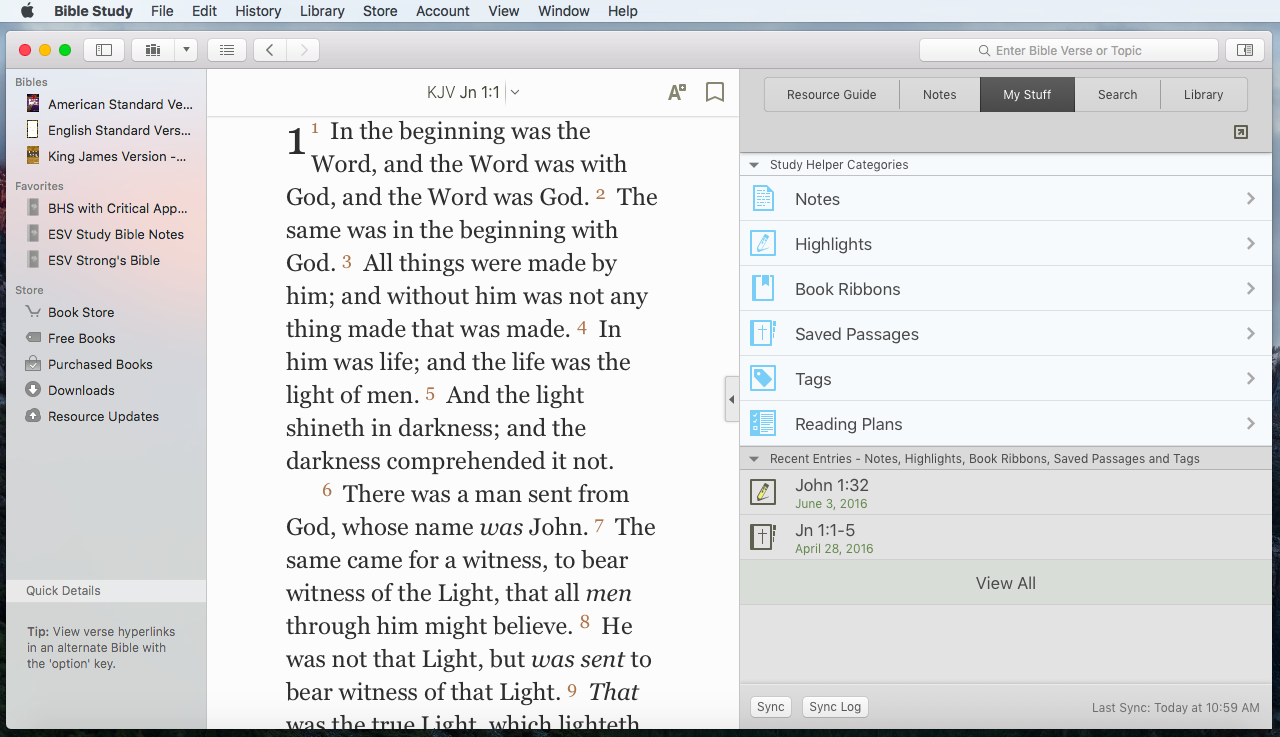 Select 'View All' below your 'Recent' annotations, then click on 'Add Category' at the bottom of the window. You will be prompted to enter your desired category name and choose a parent category if desired.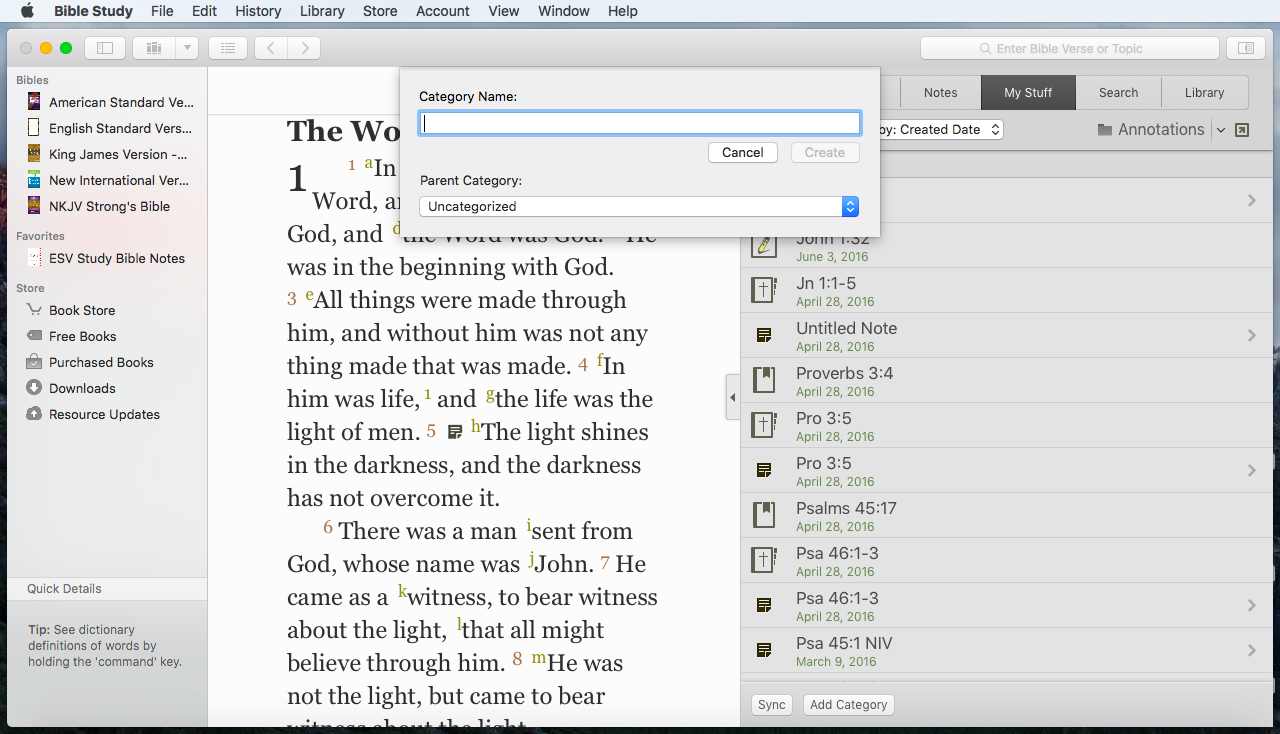 Once you've created categories, annotations can be categorized. To categorize an annotation, locate it in the "My Stuff" section of the split window and secondary/right click on the annotation to select 'Edit Highlight', 'Edit Note', etc. Next, select 'Uncategorized' to choose your desired category.