Opening and Adjusting the Study Center
The Study Center opens as a split window view. It can be opened by clicking the icon in the upper right corner.

To adjust the Study Center size drag the divider in the center of the border between the Main Window and Study Center.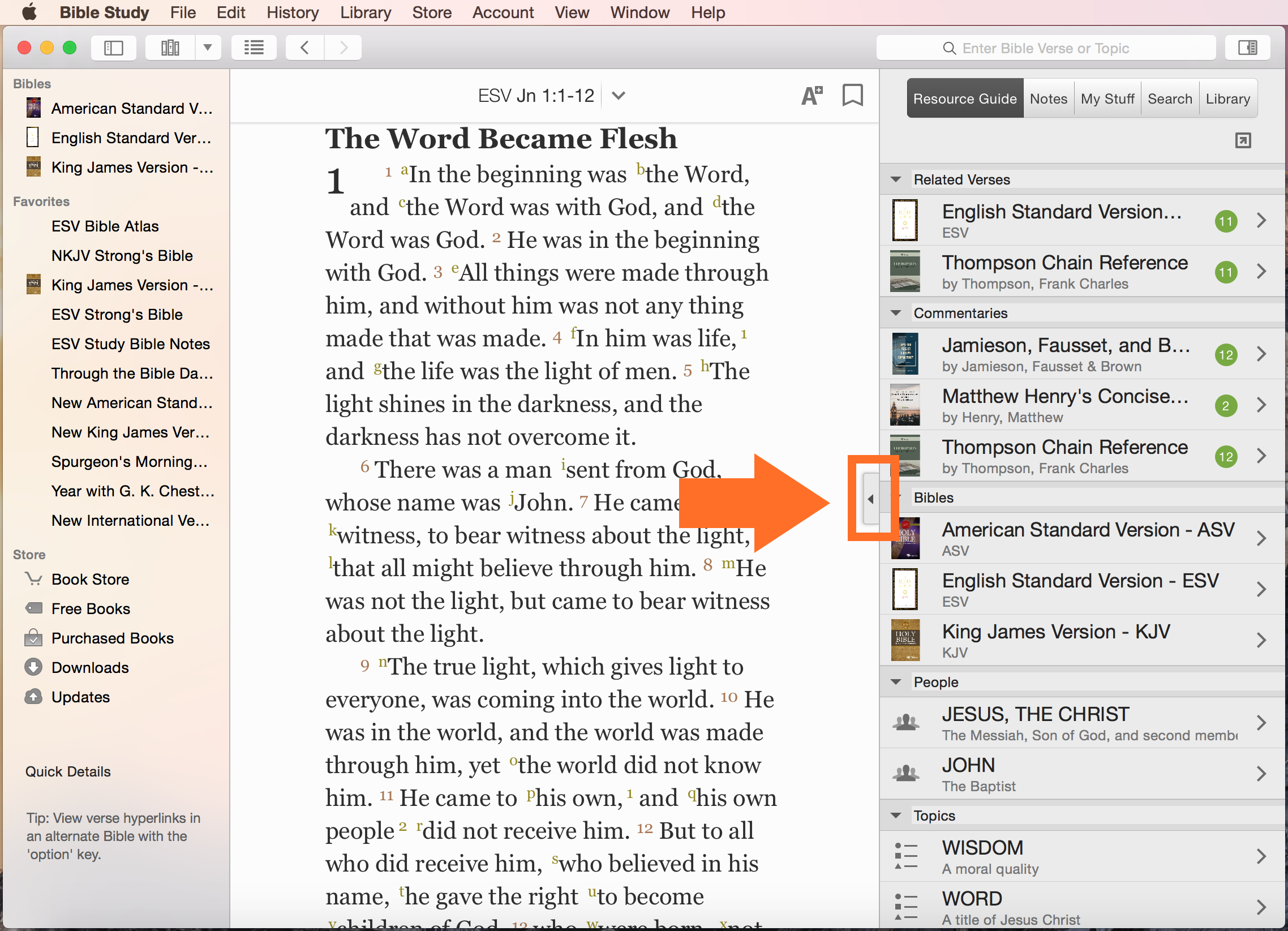 You can also select the icon in the upper right corner of the app to close the Study Center.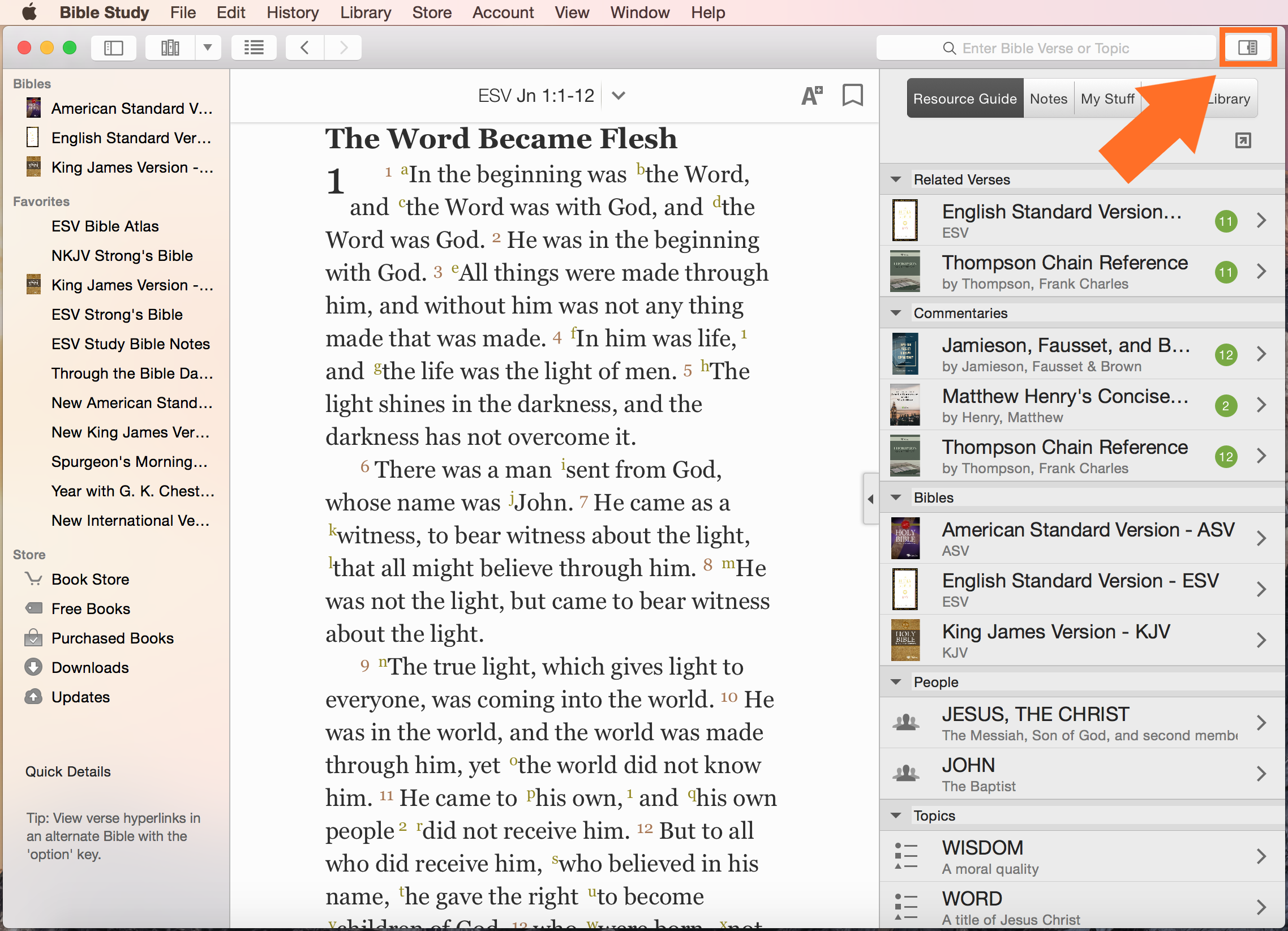 Study Center Options
There are five tabs in the Study Center. Here are the options:
Resource Guide
As you read along in your Bible, the Resource Guide follows you and looks in your Library for any information that is relevant to your reading. The information in the Resource Guide will update automatically as you scroll through your resource in the main window.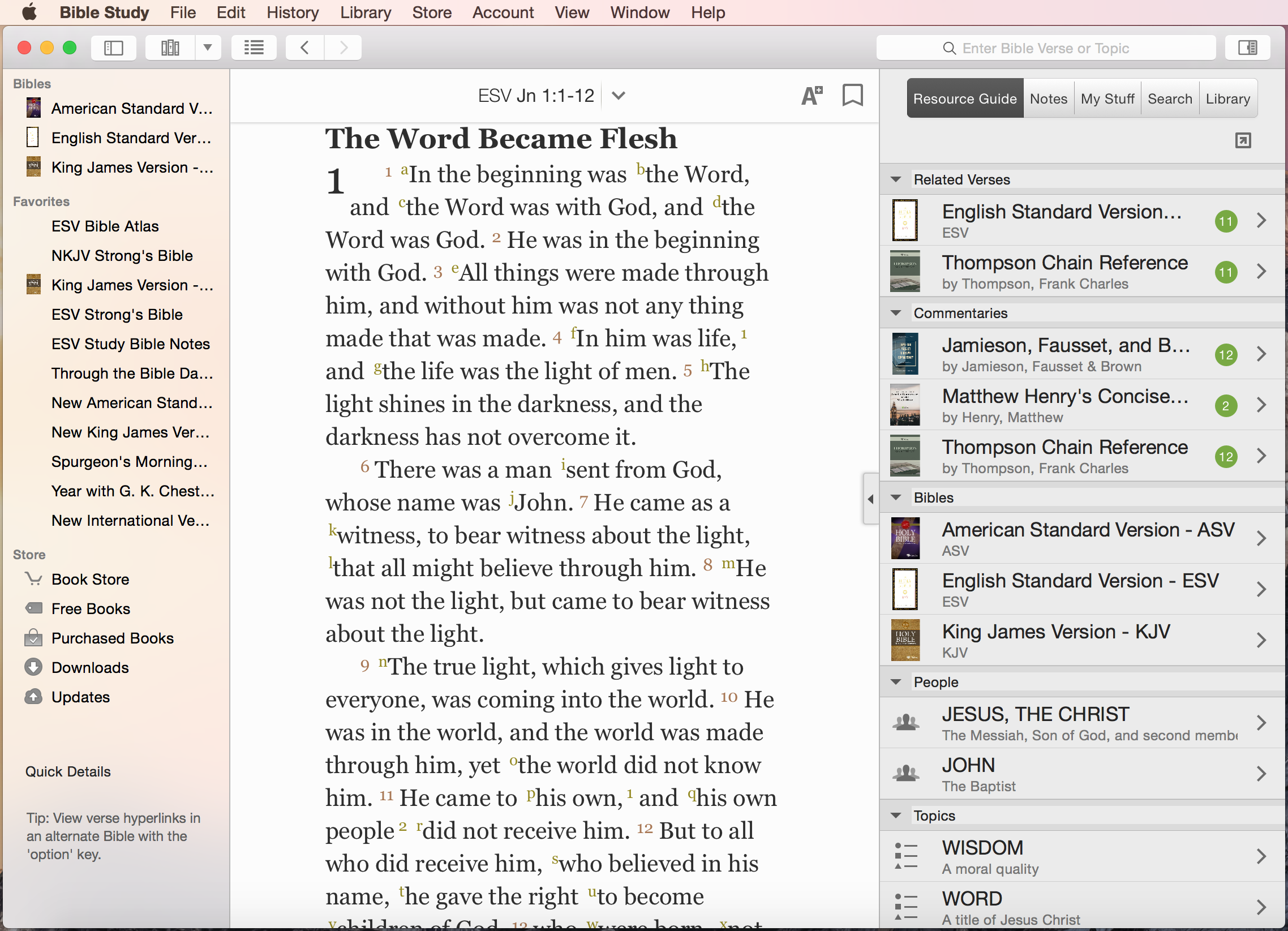 Notes
In the Notes tab, you can view, edit, and create notes.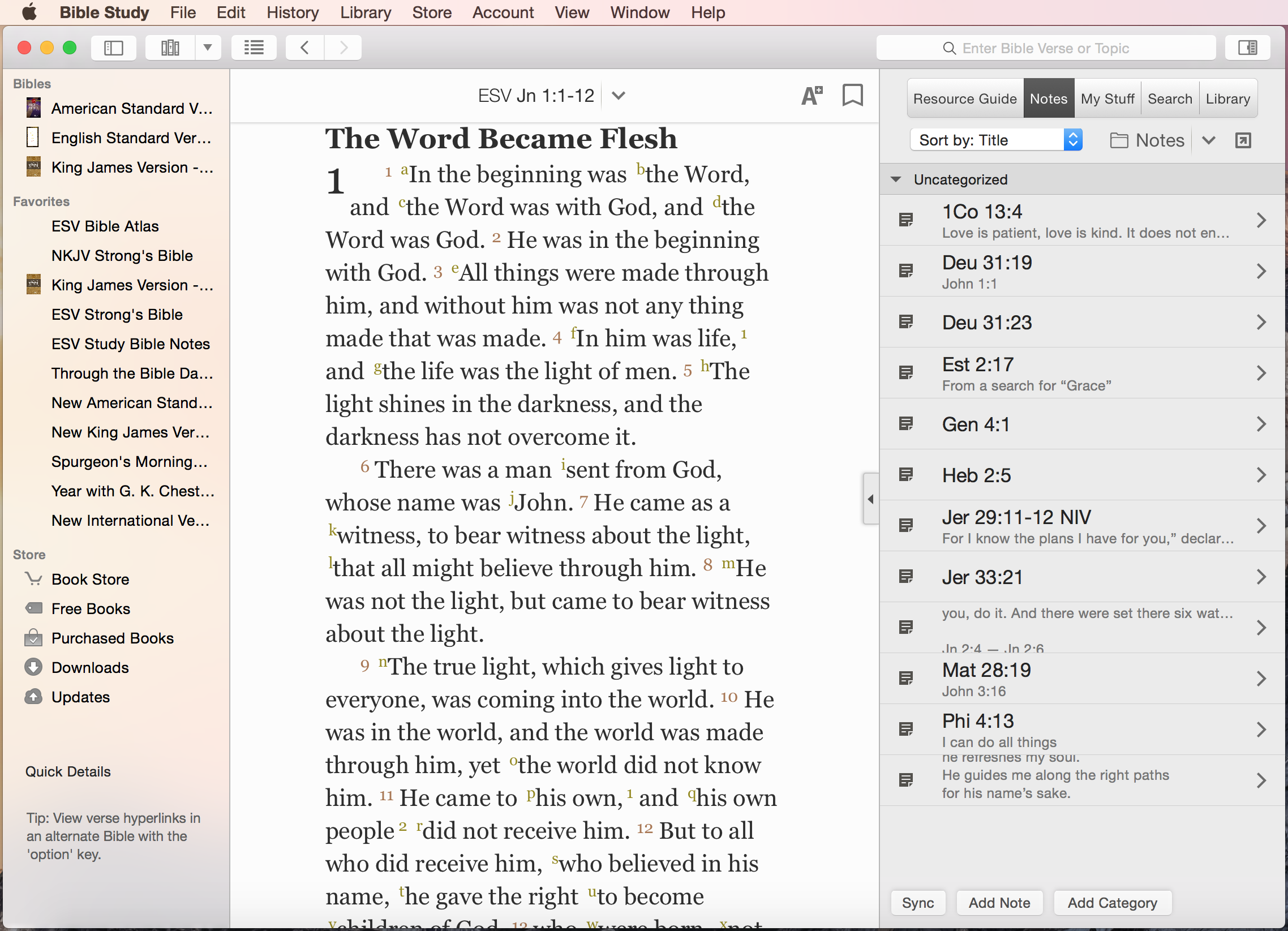 My Stuff
In My Stuff you can view and edit your personal annotations and access your reading plans.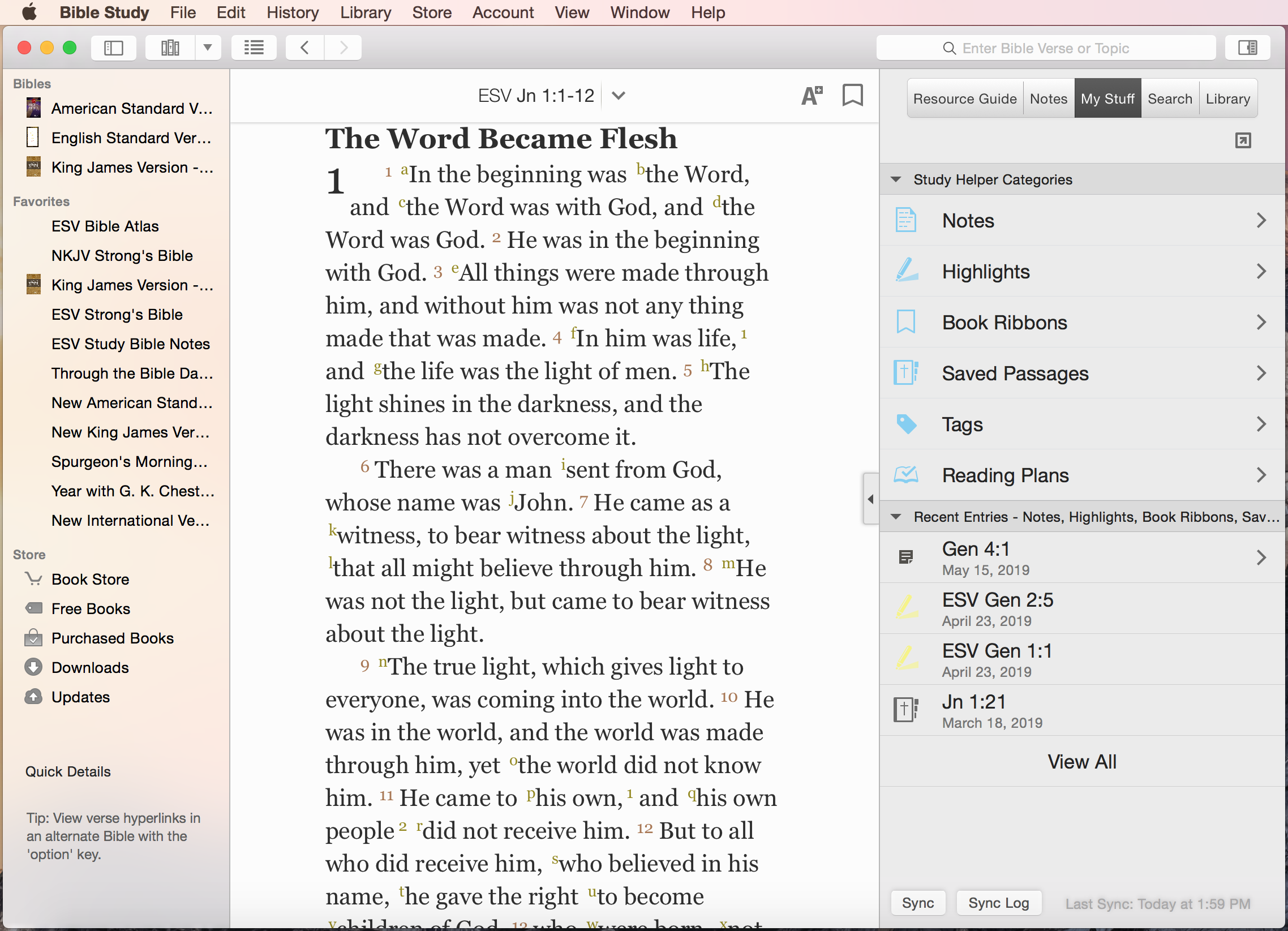 Search
In the Search tab, search your library and annotations for a key word or phrase. You can also search using the box at the top of the app window. Your results will appear in this window.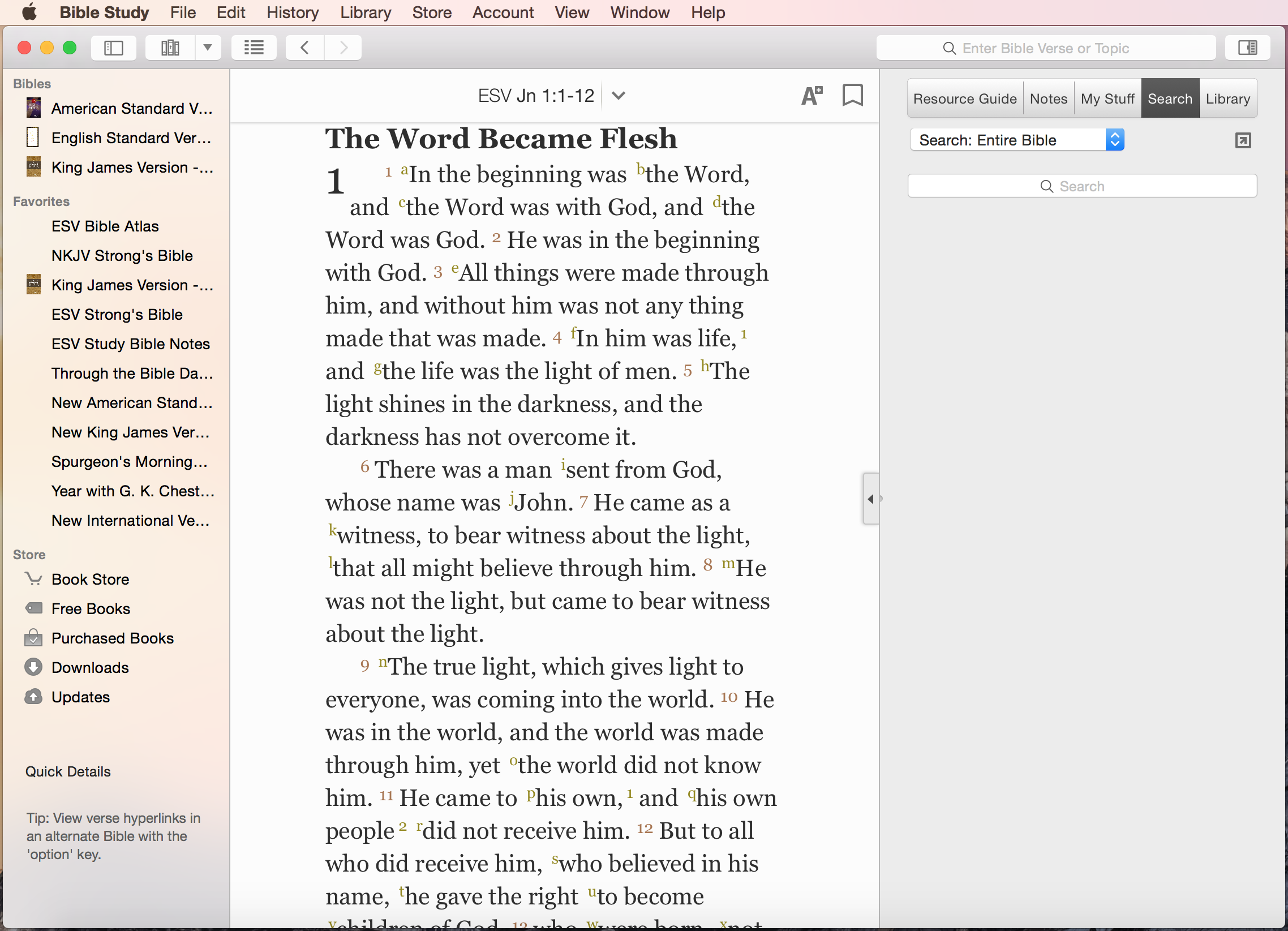 Library
The Library tab allows you to view a library item parallel to your main window. With this layout, you can compare different translations or view a commentary or study notes next to the Bible text in the main window.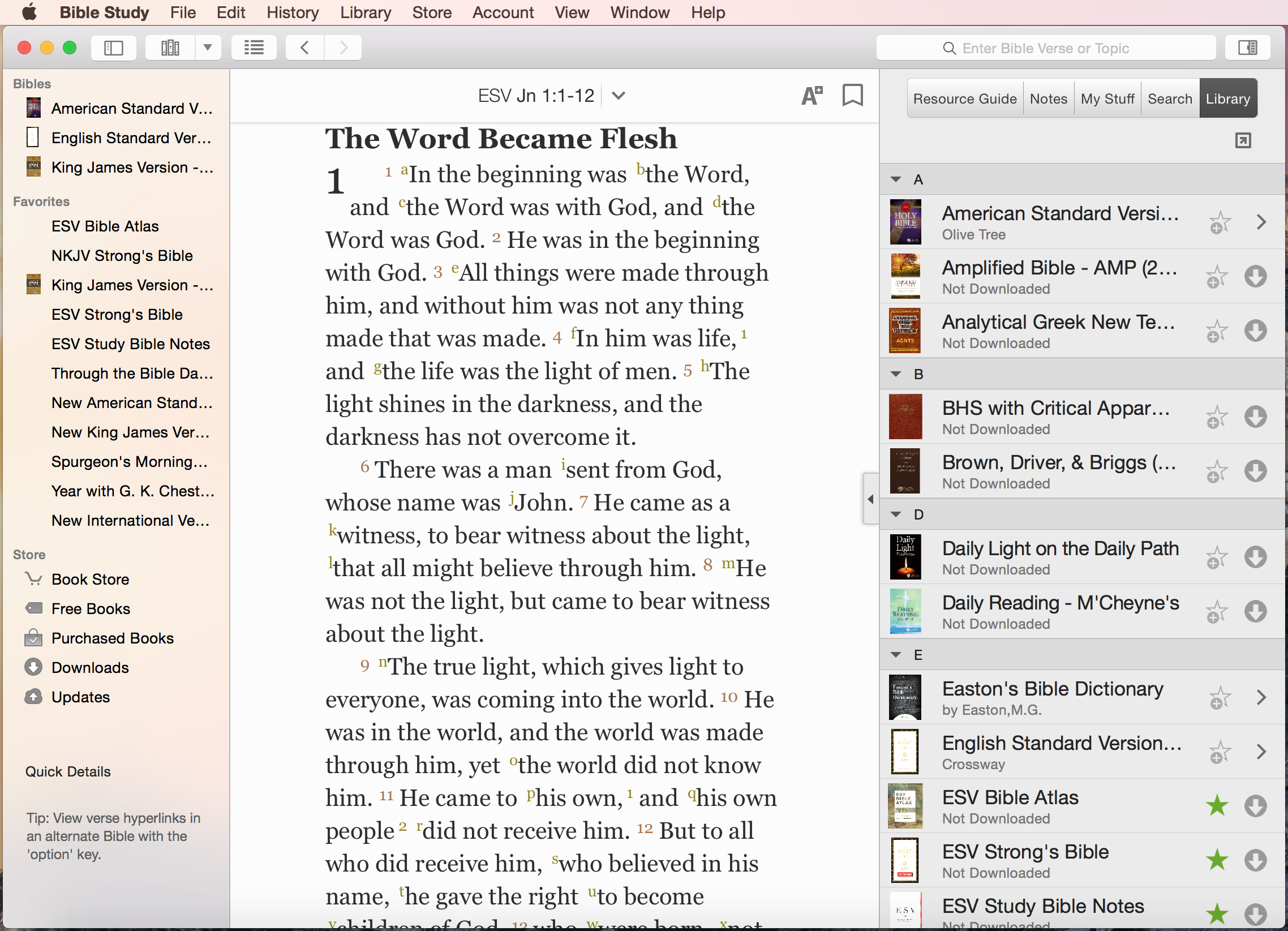 We hope this article has been helpful for you. If you have any further questions about the Study Center in the Mac app, please submit a ticket to our Support team. We are happy to help you!