The split window is one of the most powerful features in the Bible Study app.
To open the split window, click on the Split Window icon in the upper right corner of your window next to the search bar.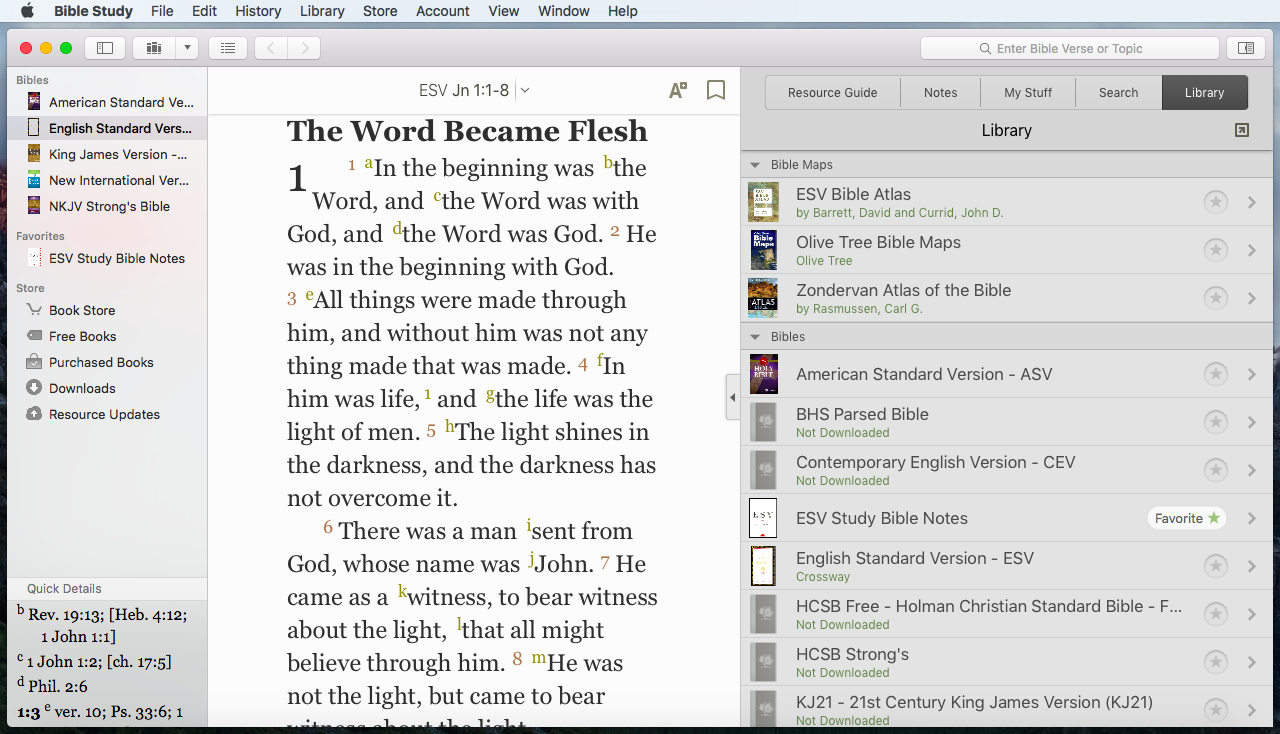 From this menu, you can open the Resource Guide, Notes, My Stuff, Search, other books and Bibles and you can make sure you've backed up and synced. 
To open other books, click 'Library'. A list of the books you've downloaded will be listed here. Click on one of the books to open it in the split window.