You can now receive messages from our Android app! Messages allow you to stay up to date with great content from Olive Tree. 
When a blue number appears on the My Stuff icon new messages are waiting. Tap Messages in the My stuff menu to view the messages. 
If you do not wish to receive messages, there is a way to disable messages within the app, please follow the steps below from within the Bible Study app on your Android device:
Tap "Settings" (A* icon) then "Advanced Settings"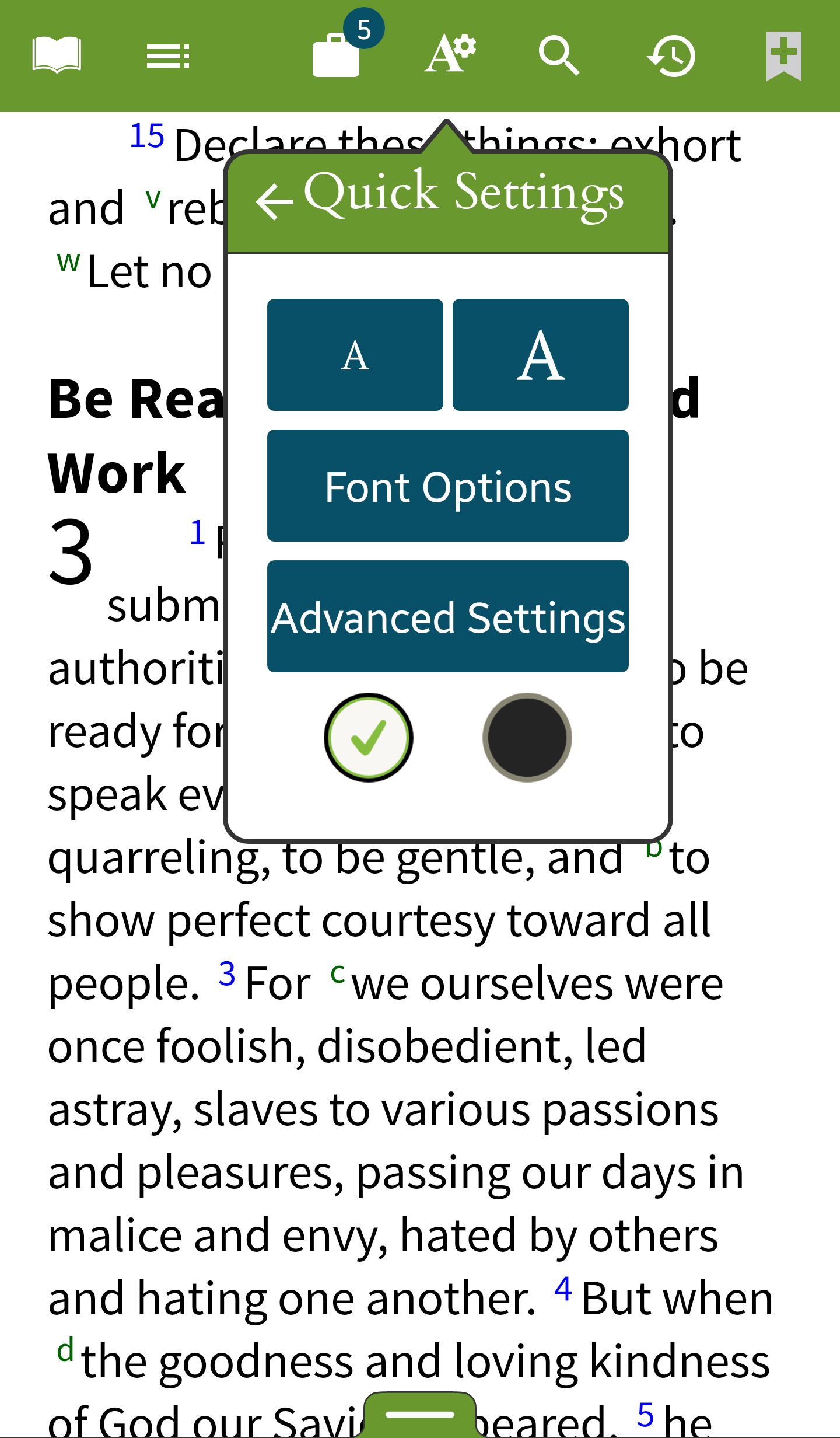 Tap "Messages" and you can now turn "Display All Messages" ON/OFF