The split window is a powerhouse feature in the Bible Study App. Using the split window, you can read versified resources side-by-side, use the Resource Guide, edit your notes and create a new note. This article will show you how to open the split window and choose the different options for this window. 
To open the split window, tap on the split window handle (a gray box with a white arrow) that appears to the far right in landscape or the bottom in portrait. The split window should open to the middle of the screen.
You can also tap and hold the split window handle until it turns green and drag the window wherever you want it on the screen. You can do this any time while you're using the app.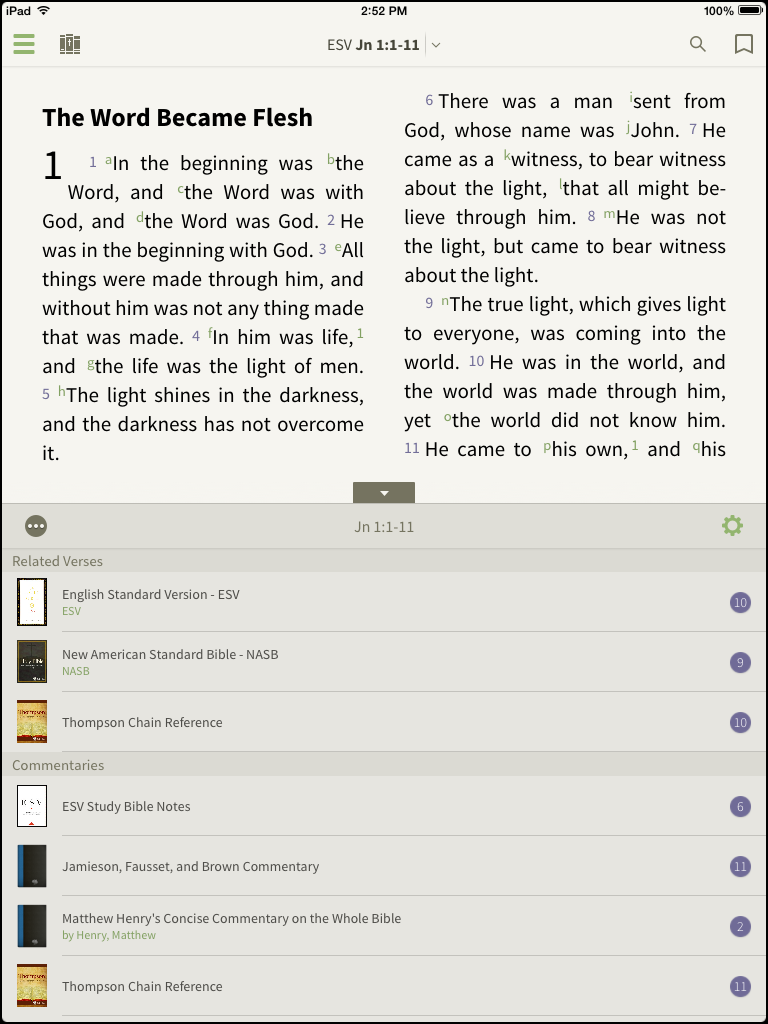 Once the split window is open, find the gray circle with three white dots in the upper left corner. Tapping on this icon will open a pop-up window with six options.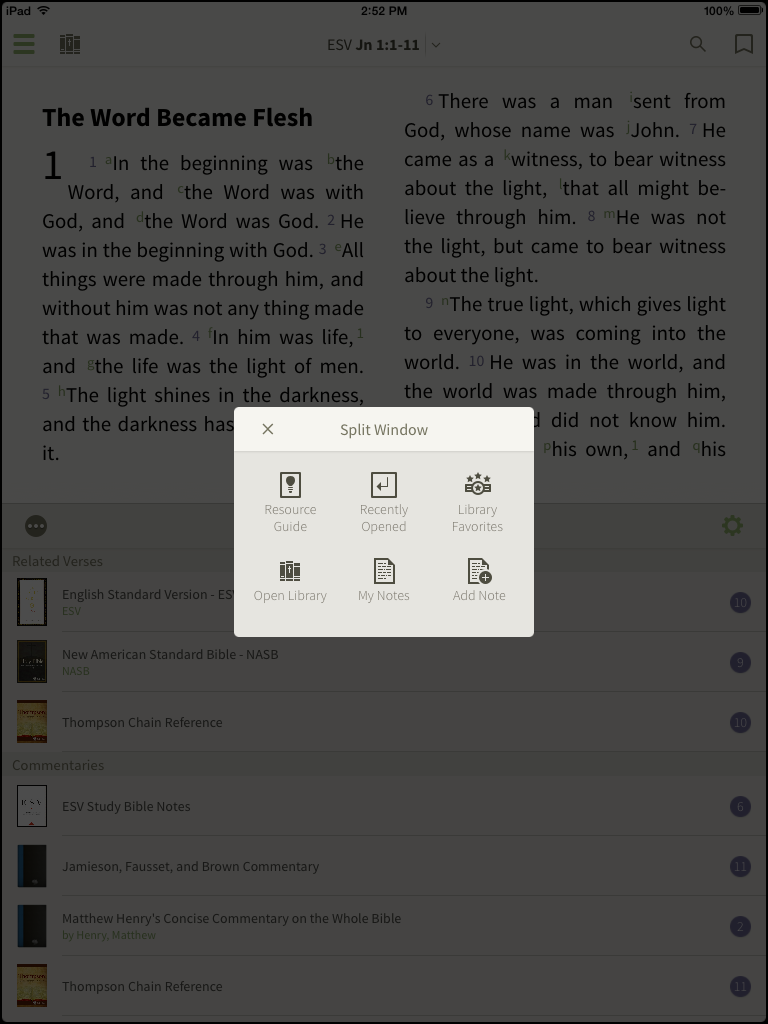 Tapping 'Open Library', 'Recently Opened', and 'Library Favorites' will allow you to switch between books in the split window. Tapping 'Resource Guide' will open the Resource Guide, which you can learn more about here. Tapping 'My Notes' will take you to a list of your notes. Tapping 'Add Note' will open a new note.