The Verse Chooser allows you to navigate in your resources in the Olive Tree app. There are several ways to access the Verse Chooser and several layout options for the Verse Chooser. This article will walk you through each option.
To access the Verse Chooser, tap anywhere on your screen to reveal the menu at the top. Tap the verse reference at the top of the screen. Tapping on the verse reference will bring up a screen with 'Choose Book' at the top.
Choose a passage to navigate to by tapping a Bible book, a chapter, and a verse. The app will then jump directly to that spot in the Bible.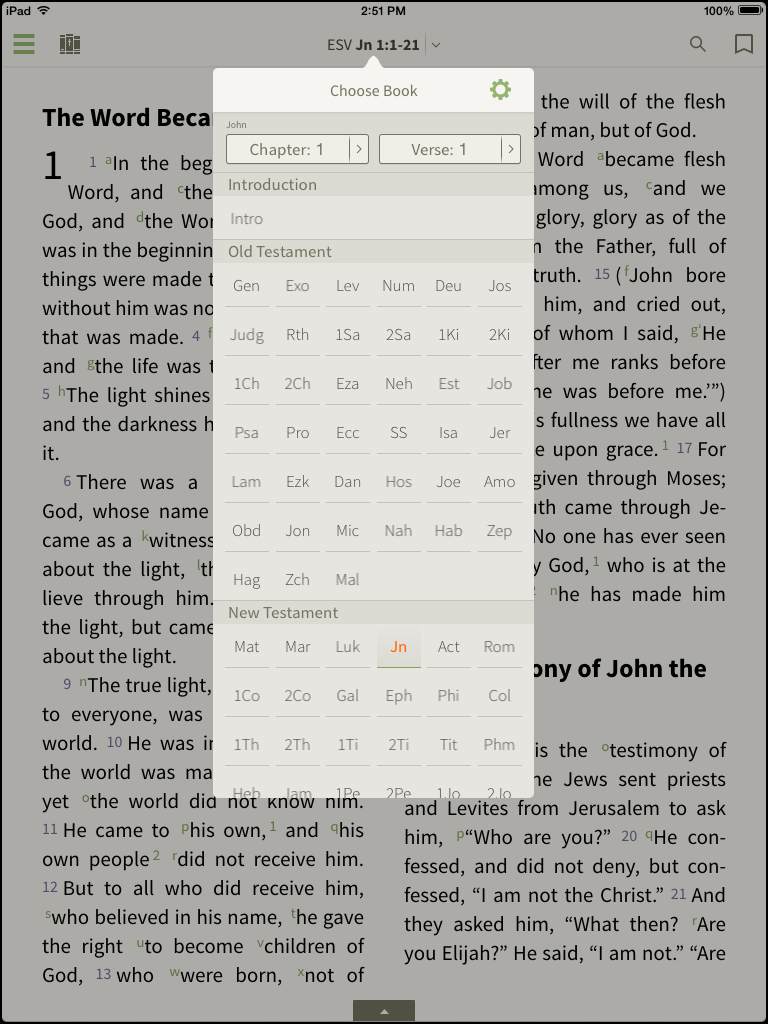 There are three options for how to arrange your Verse Chooser, full grid layout, compact grid layout, and list layout.
We recommend using one of the grid layouts for Bibles, so you can quickly jump between verses. We recommend the list layout for commentaries, study Bibles, dictionaries, etc. where you need to access introductions, maps, charts, articles, and more of the features that are unique to these types of resources.