In order to delete your annotations, tap the menu icon in the upper left corner. Scroll down to the 'Study Helpers' section and choose the type of annotation you want to delete.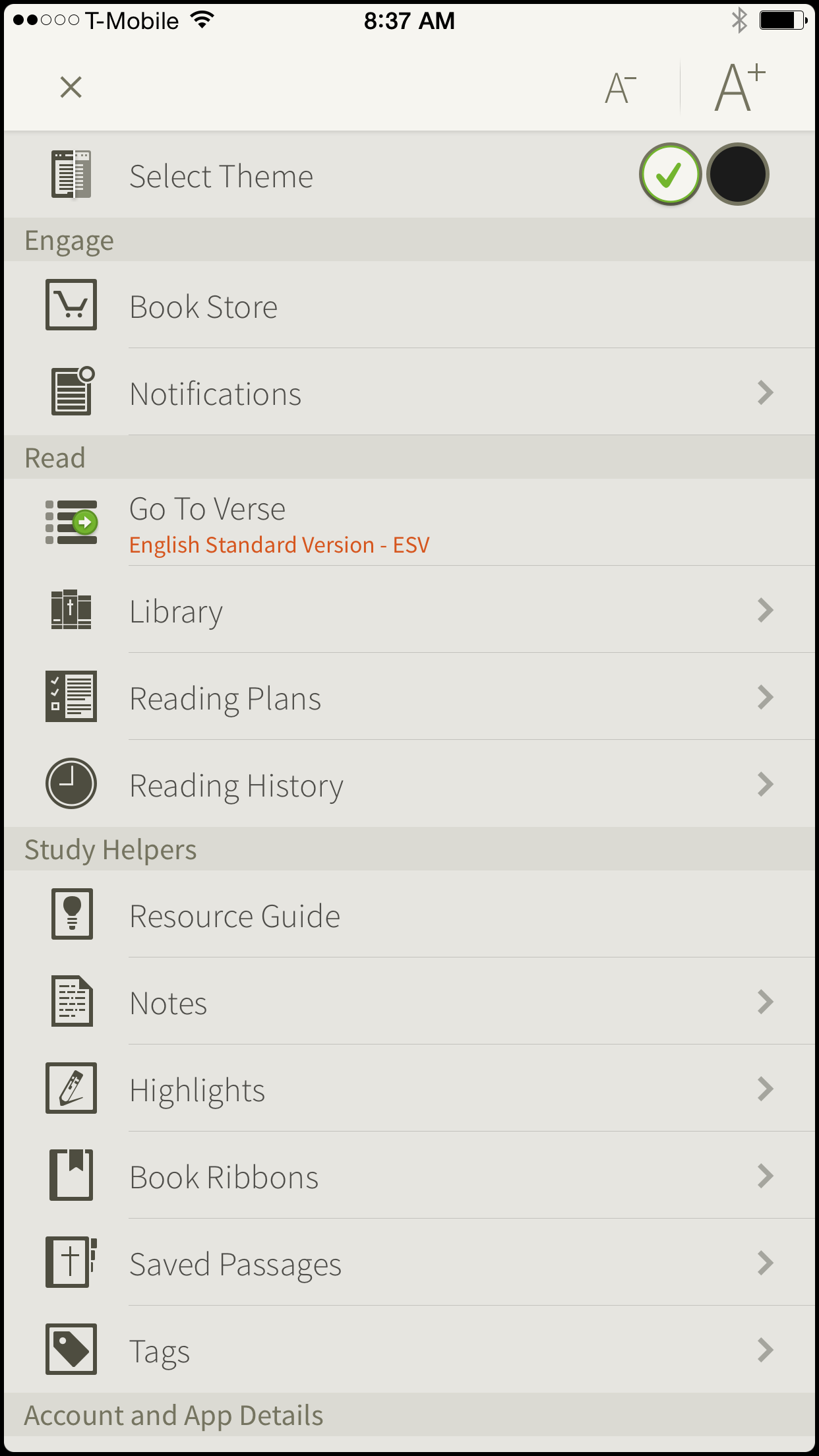 Once you've chosen the specific annotation type, locate the individual annotation you want to delete and swipe from right to left across the annotation to reveal the delete option.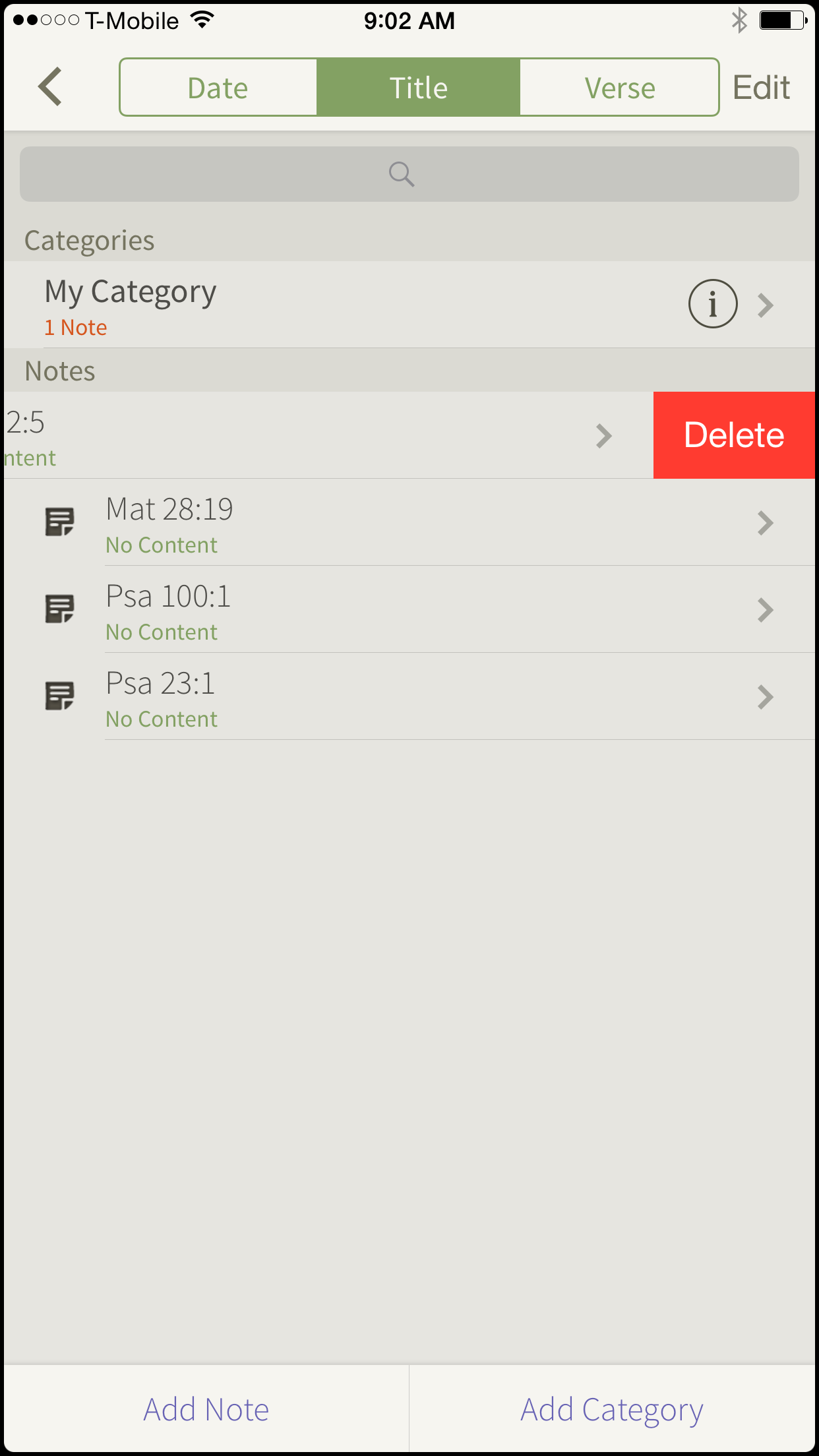 Tap Delete and confirm that you would like to delete the annotation to complete the process.