This article will show you how to sign into your account and download your books. If you still need to download the Olive Tree app to your iPad, click here for instructions.
Sign into your Account
Open the Olive Tree app from your home screen. Tap the menu icon in the upper left corner.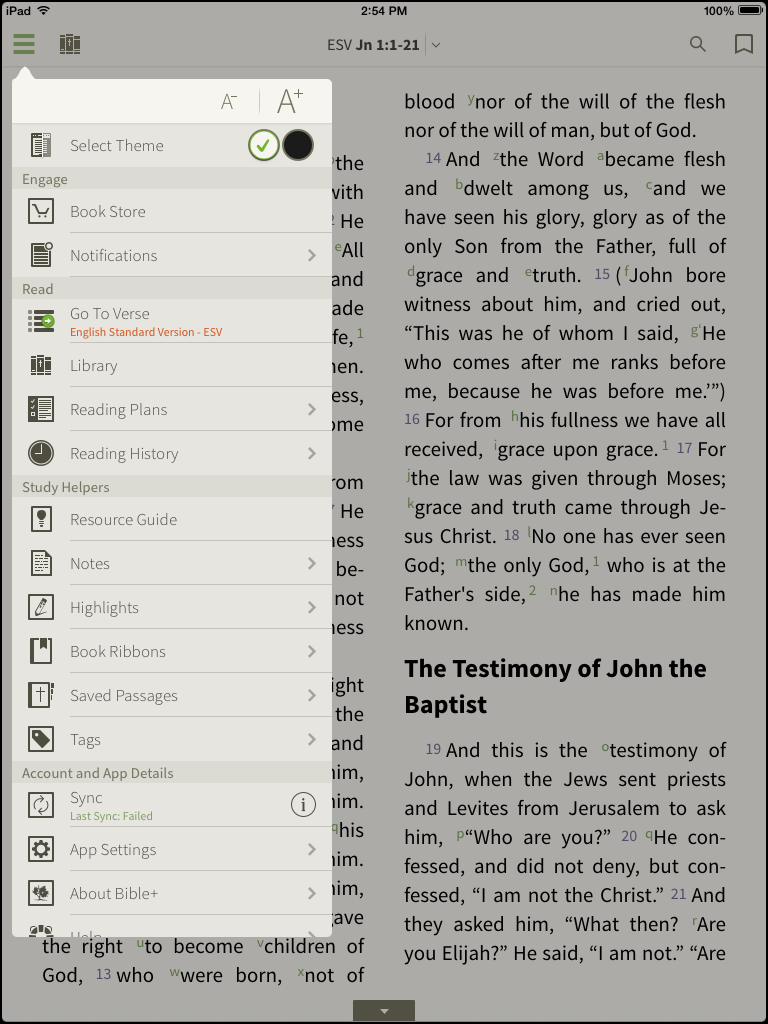 Then tap 'Login/Register'. Enter in your Olive Tree account username (usually an e-mail address) and password and tap 'Login' in the upper right corner. 
When you're logged into your account, 'Login/Register' will change to 'Account: [your e-mail address/username]'. 
Download your Books
There are two ways to download books in your app. The first way is through the Library. When you have the app open, tap the three-book icon in the upper left corner (one of the books has a cross on it) to open the Library.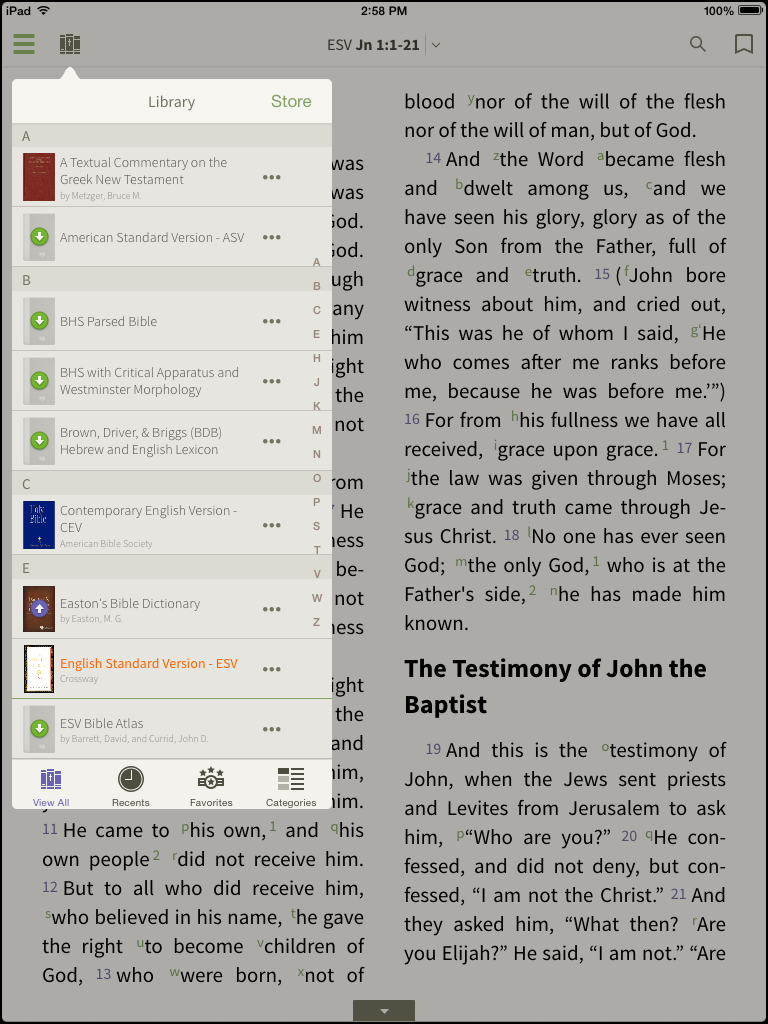 When your Library is open, you'll see some books that are greyed out with a green arrow pointing down. Books that look like this have not yet been downloaded. You can tap on a book to start the download process. When the book appears in color, you can open it.
The second way to download books is through the Store. You can access the Store by tapping Library and Store in the upper right corner (this is a green cart icon in recent versions).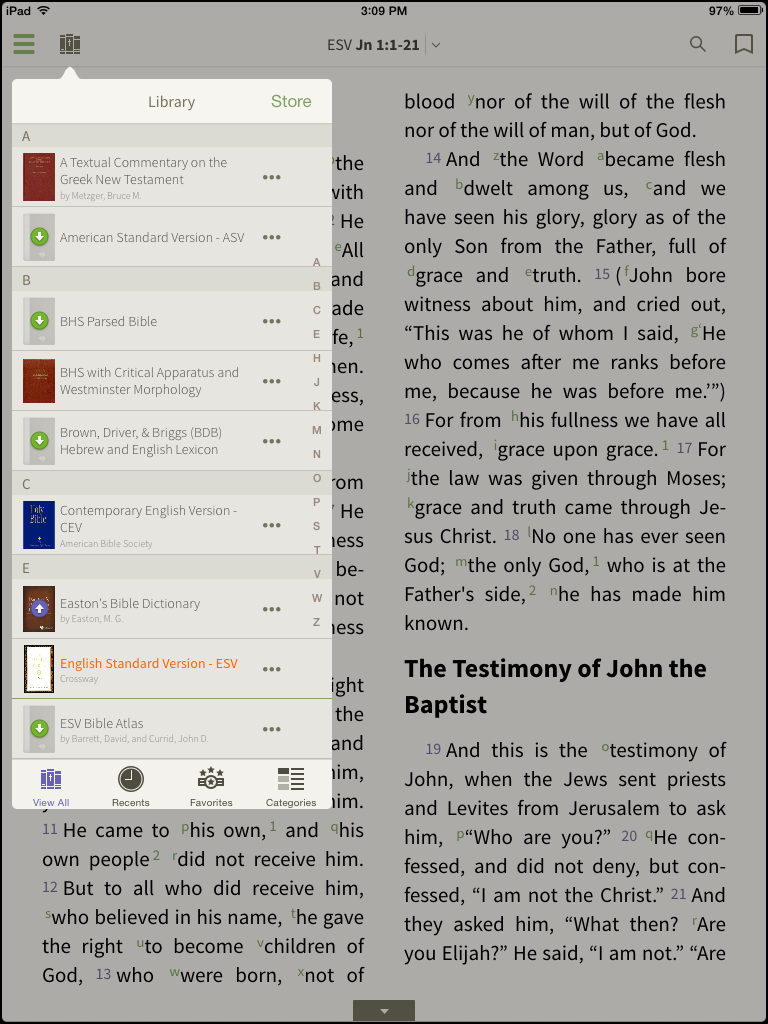 Once you're in the Store, tap the Purchased tab at the bottom of the screen. This will take you to a list of all the books in your Olive Tree account.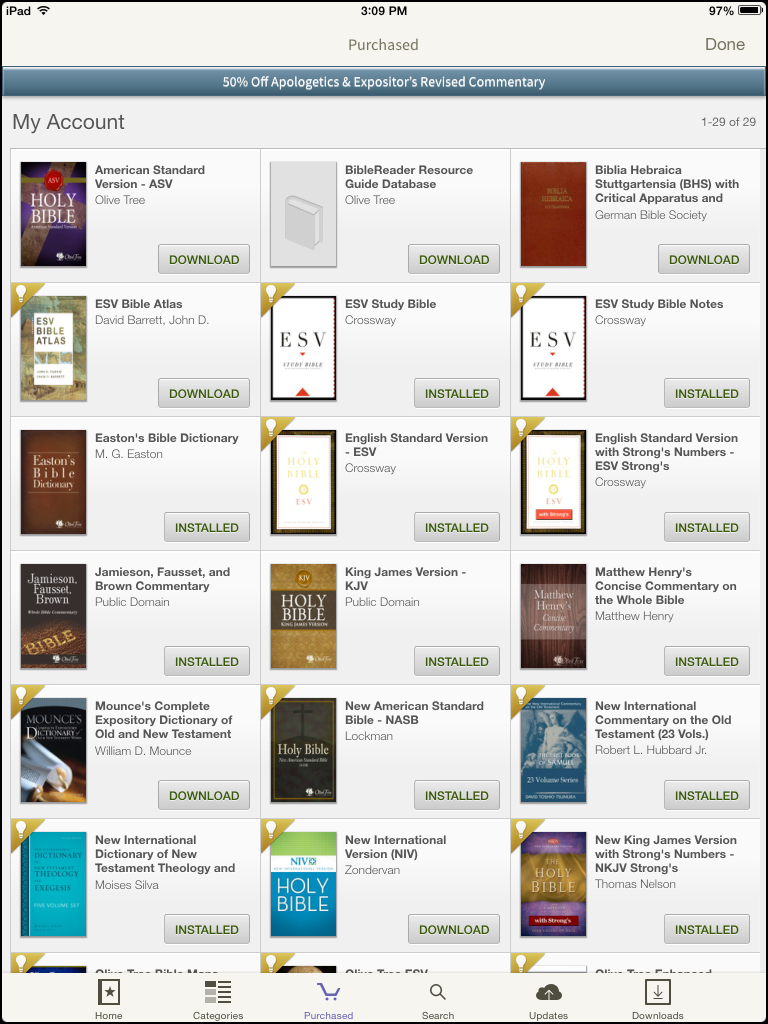 Scroll through the list and tap 'Download' on a resource you want to add to your Library. You'll see a red number appear in the lower right corner over 'Downloads'. Tap 'Downloads' to watch the download progress.
When the download has finished, the Downloads screen will be blank. Navigate back to your Library by tapping 'Done' in the upper right corner and tap on the Library again. The resource should now appear in color and it will open in the app when you tap on it.