The Library contains all the books you have downloaded to the Bible Study App on your iPhone or iPod. To access the Library, tap anywhere on your screen to reveal the toolbar at the top of the screen. 
You have two options for accessing the Library. First, you can tap the three-book icon from the toolbar.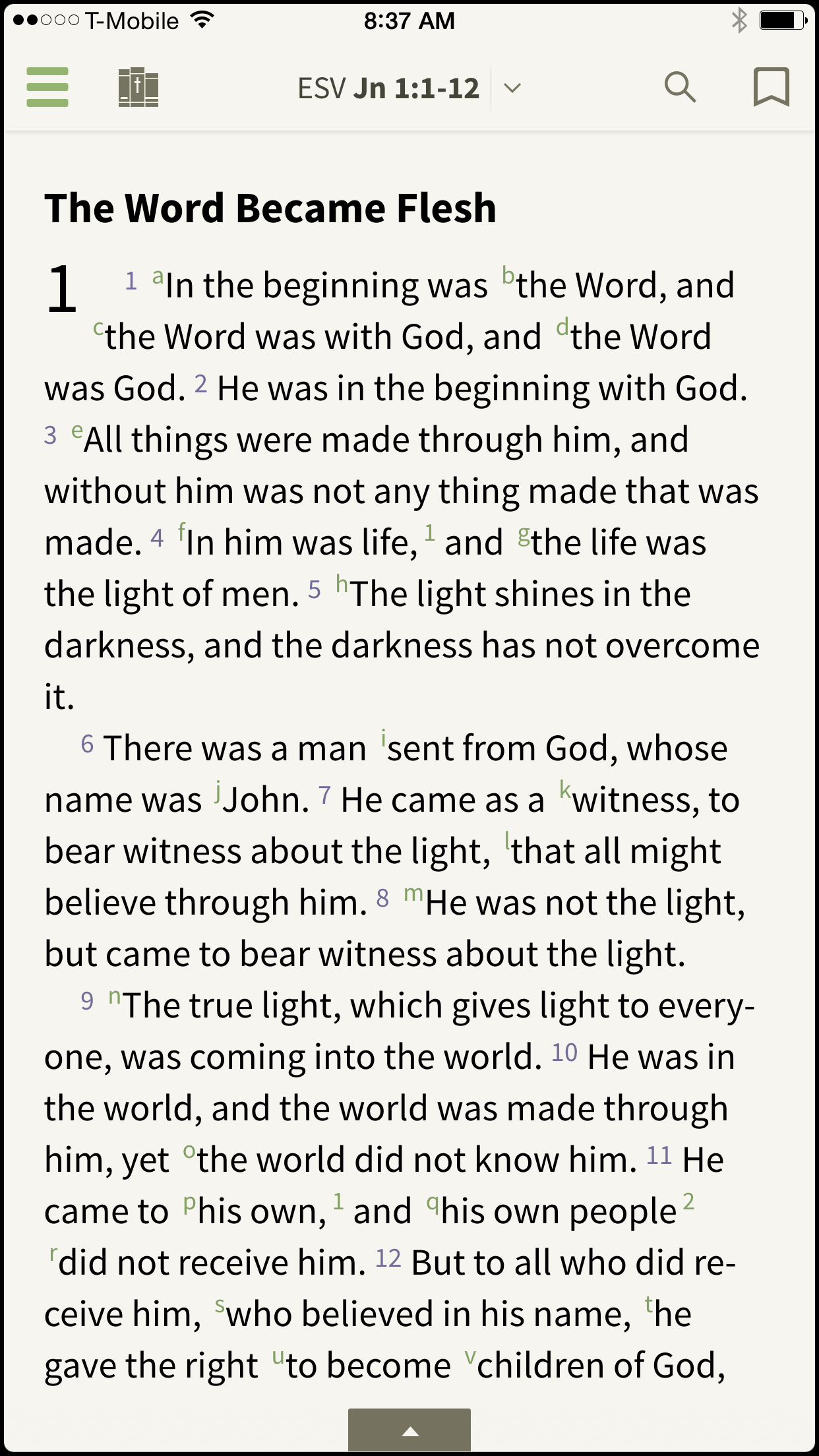 Second, you can tap the menu icon in the upper left corner and tap 'Library' under 'Read'.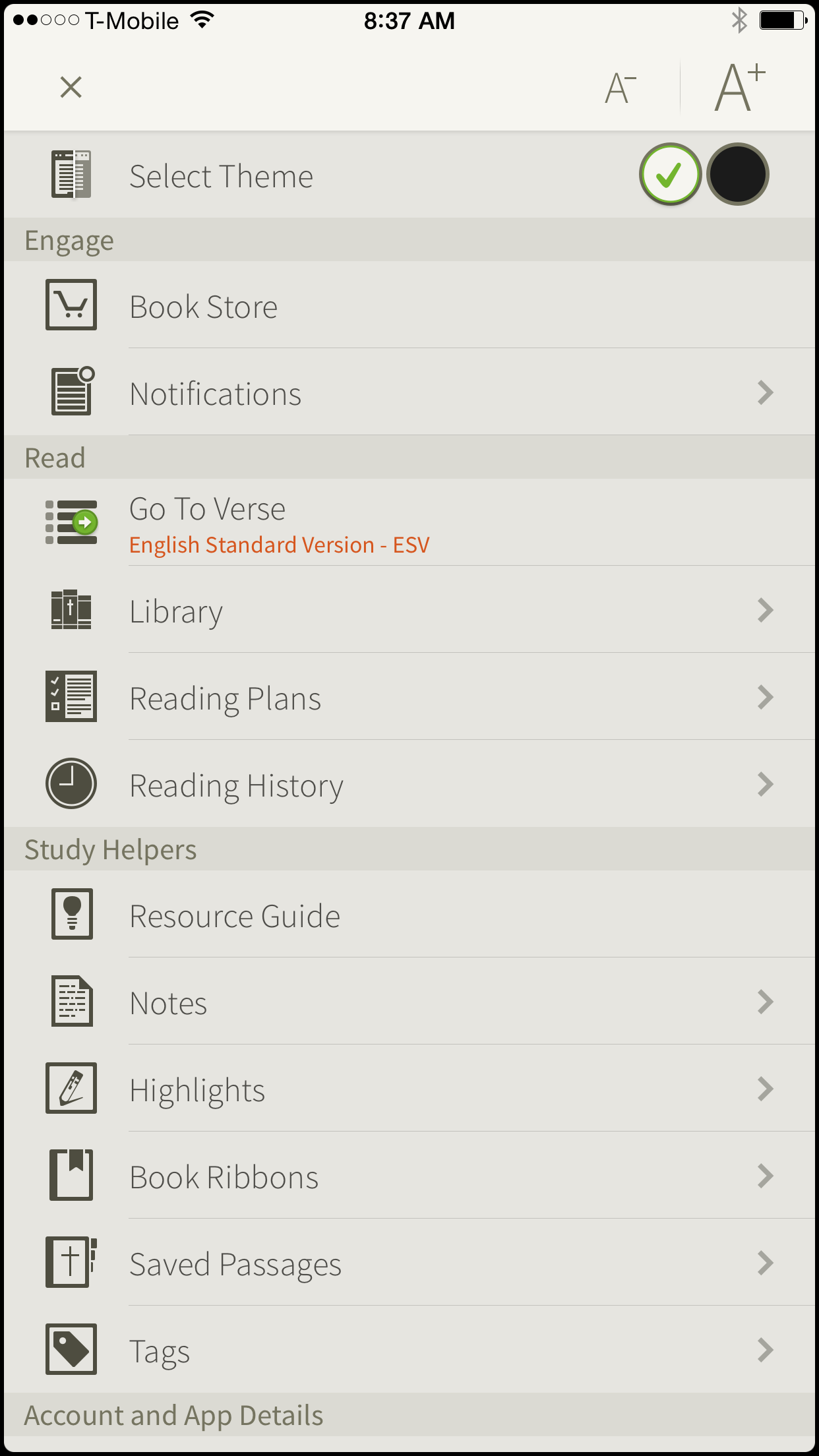 Once you have the Library open, you can tap on a title to open it. If the title is greyed out, you still need to download it. There are also some options at the bottom of the Library that you can use to sort your books: View All, Recents, Favorites and Categories.