This article will show you how to log into your Olive Tree account within the Olive Tree app on your iPhone or iPod. First, tap the menu icon in the upper left corner. Scroll to the bottom of the screen and tap the green Login/Register bar.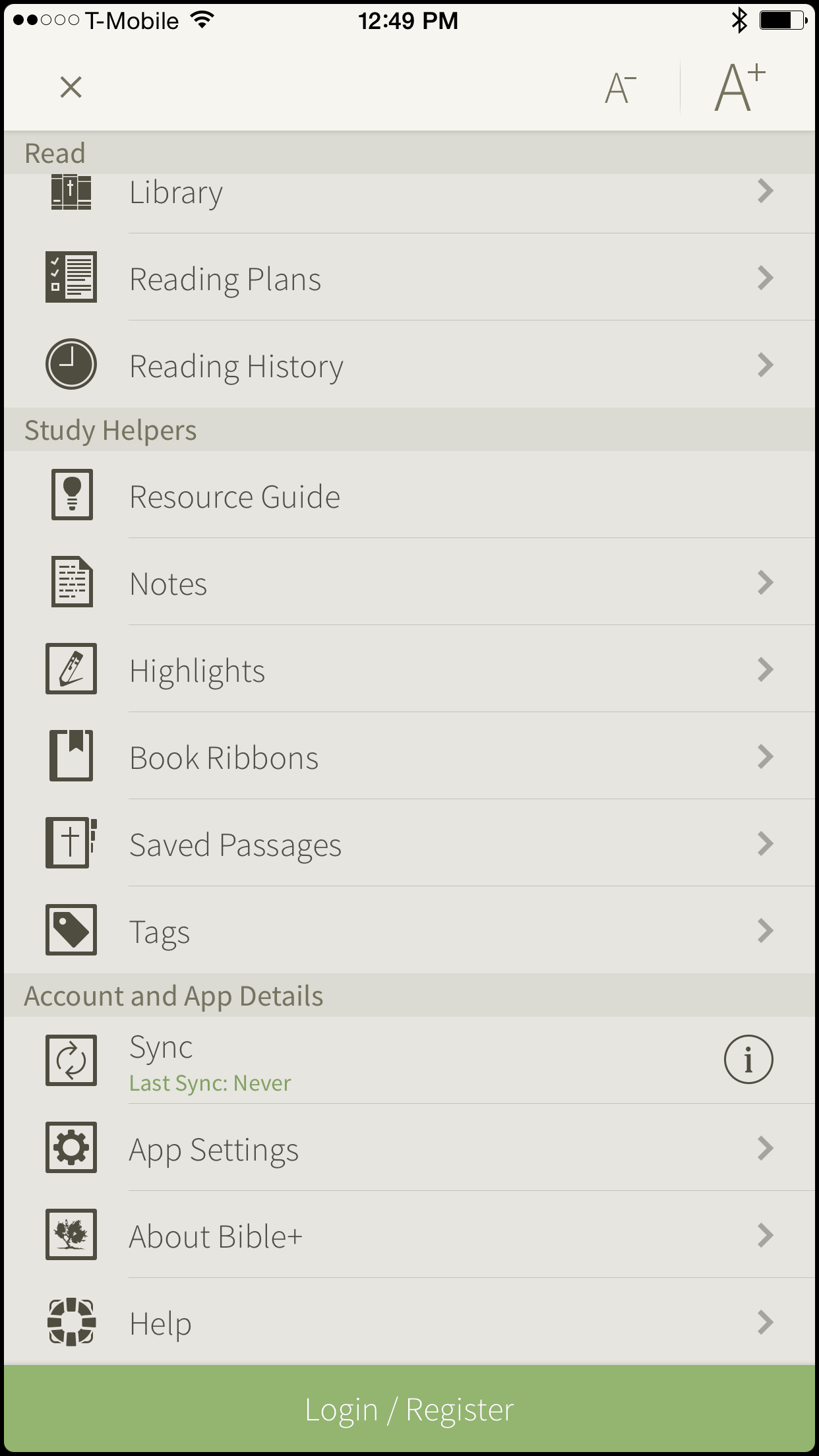 Enter in your Olive Tree account username (usually an e-mail address) and password and tap Login in the upper right corner.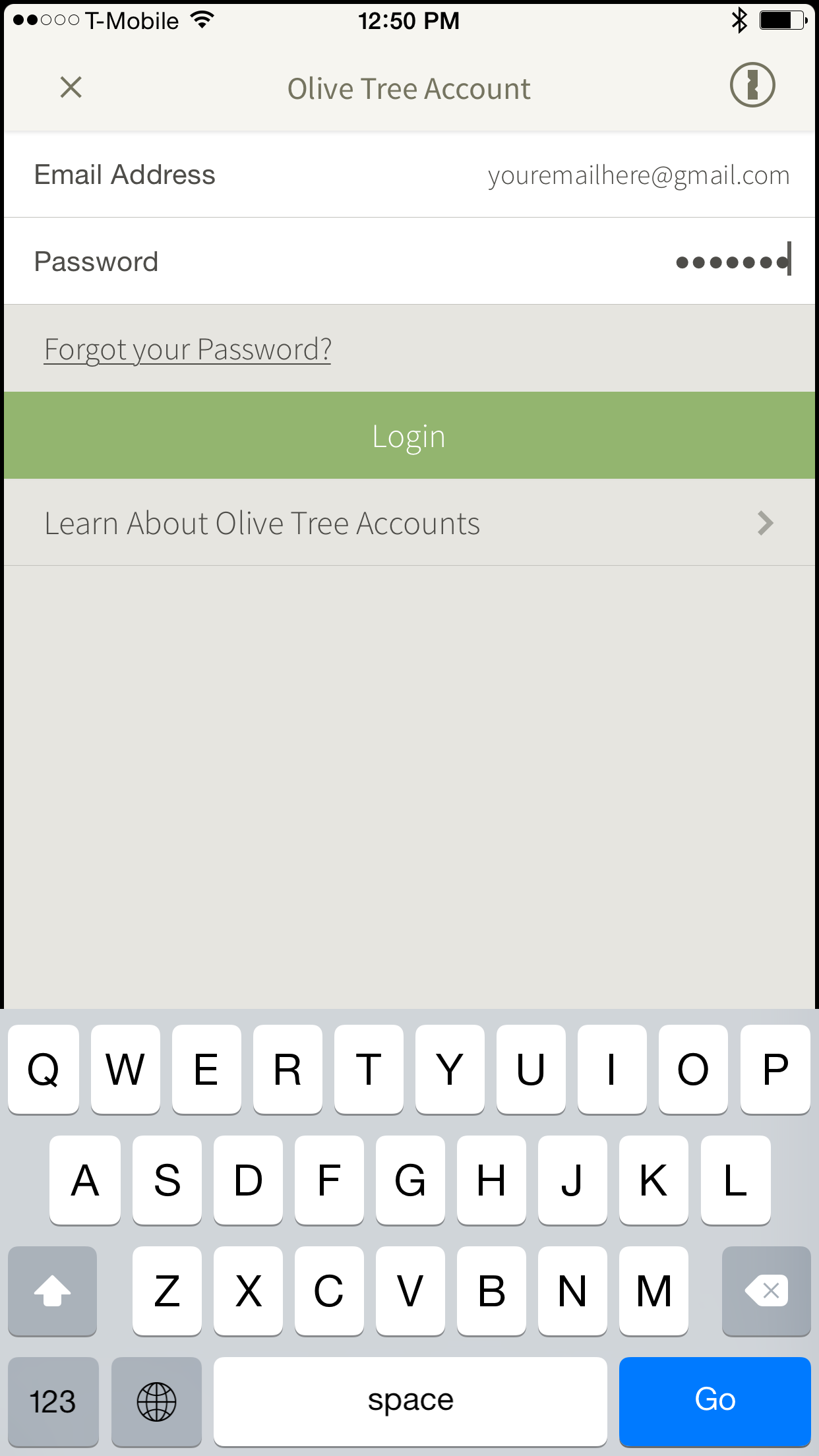 You can also sign in by tapping the menu icon, tapping 'App Settings' under 'Account and App Details', and tapping on the Login/Register bar at the bottom of the page.