You are able to store the Olive Tree app in your external SD card storage using Bible+ versions 6.0.1 and above. 
To store the app to your external memory, start by tapping the A* icon and then 'Advanced Settings' to open the Settings menu.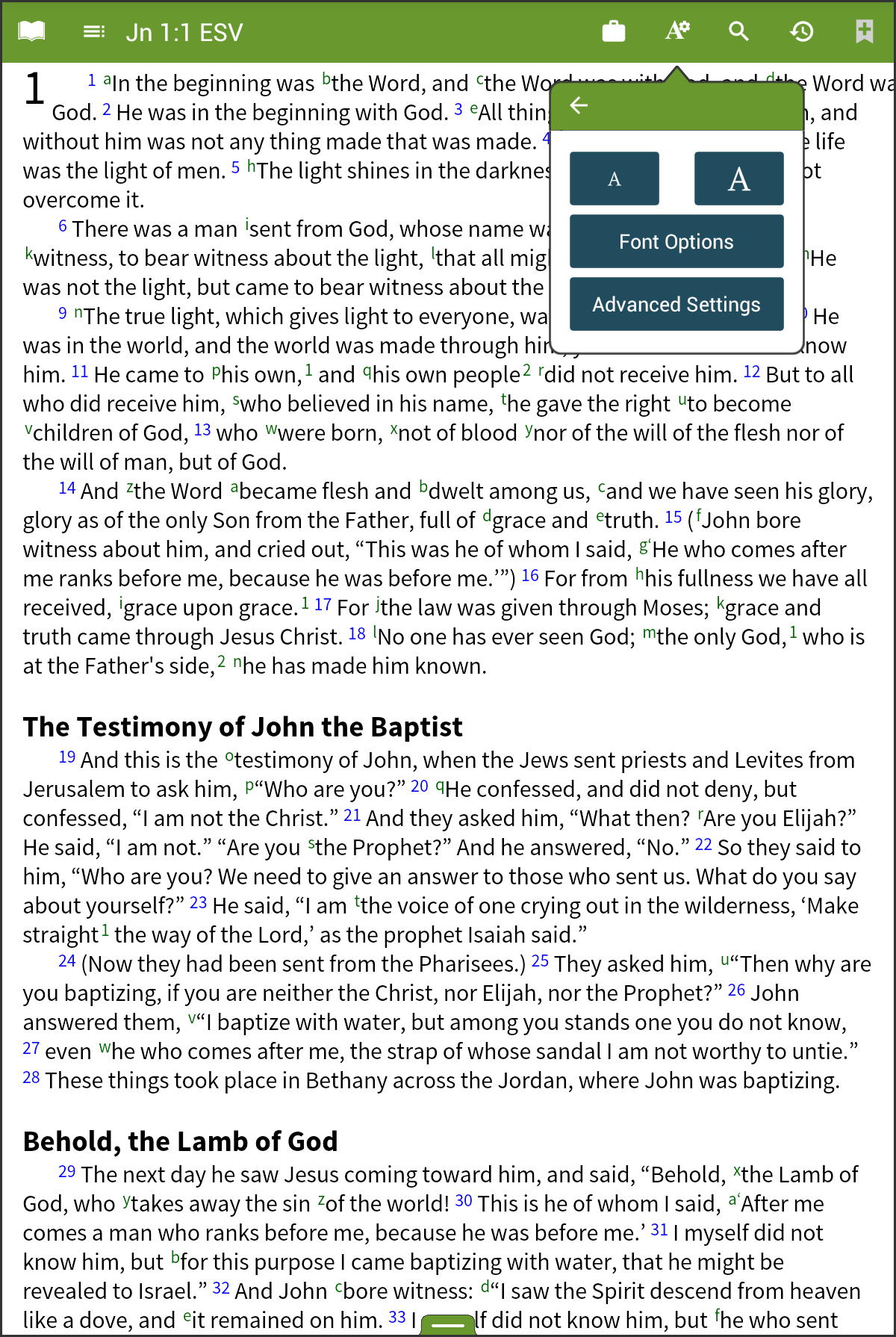 Choose Storage Options in the left column and then tap Storage Location.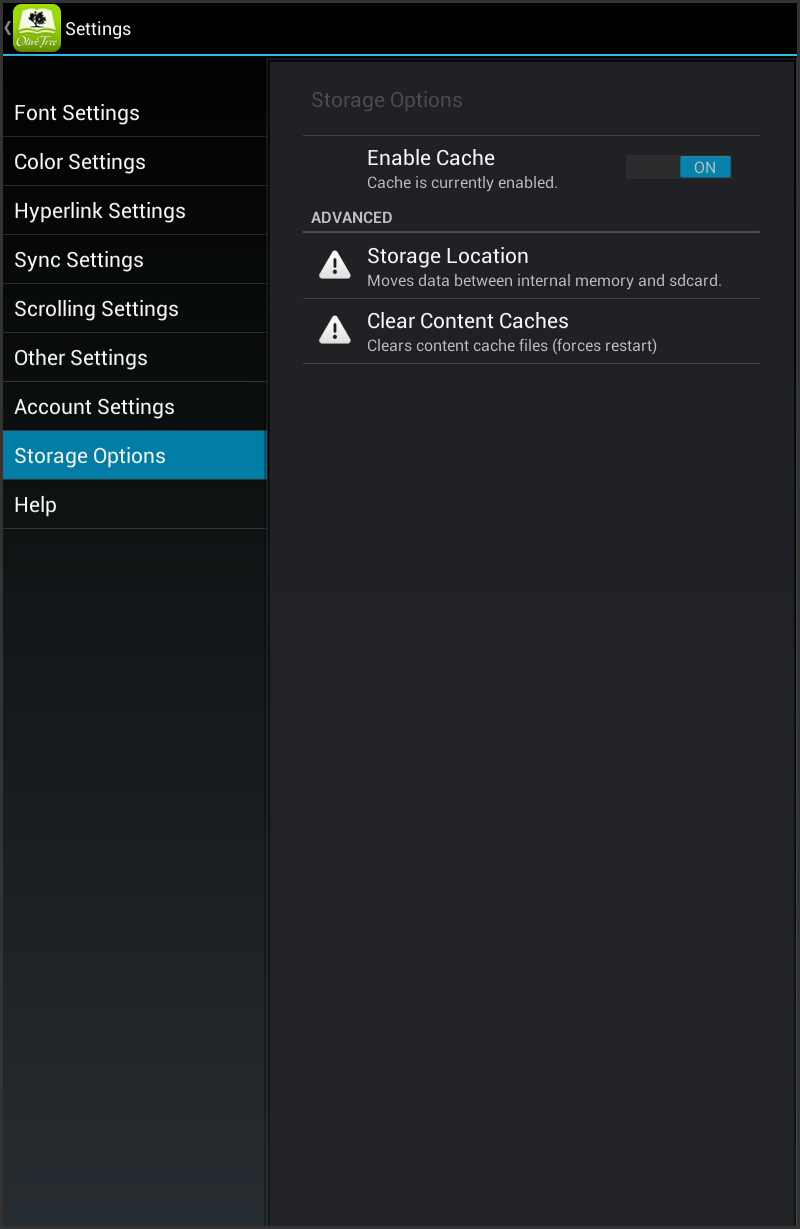 For devices using Android versions 4.4 and above, simply press OK in the pop-up window. 
For older devices, you will need to manually enter in the file path you wish to use. This can be found using your file manager. This path can change depending on your device and storage card.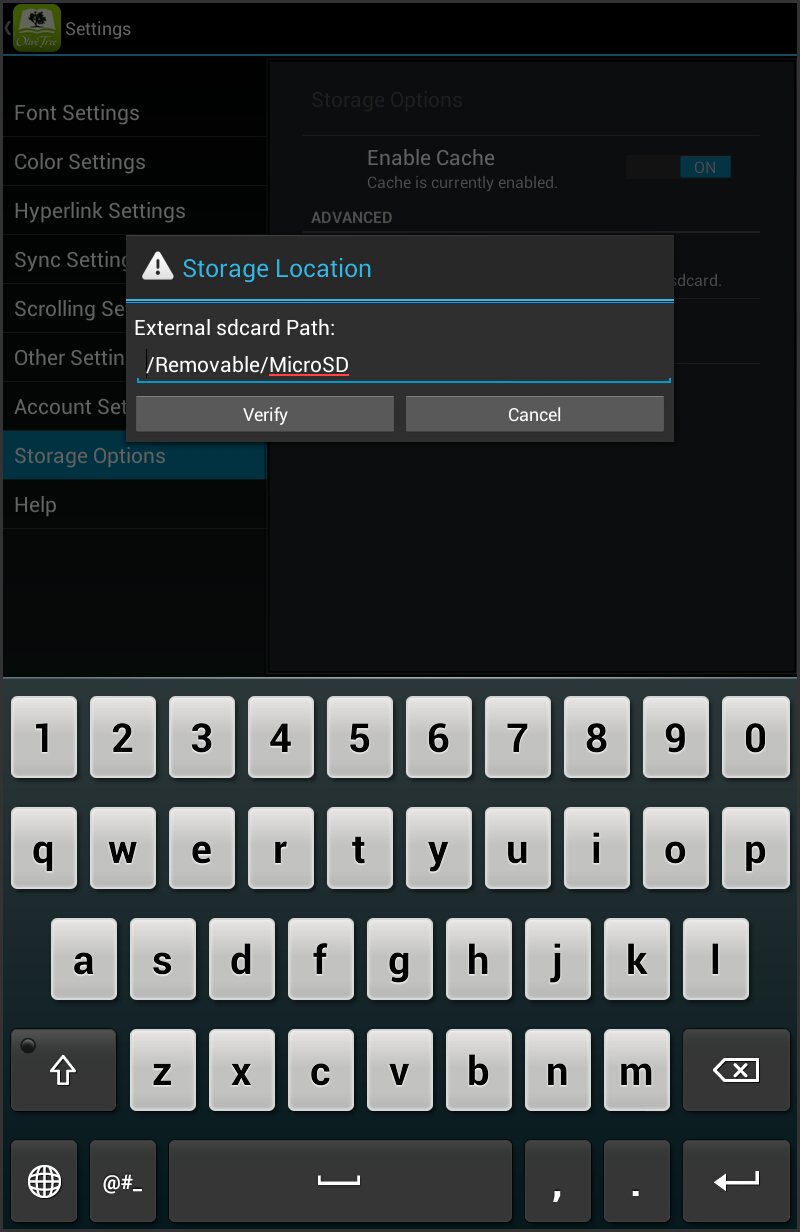 Once you have entered the file path, tap Verify. If the path is available, you will now be able to tap OK.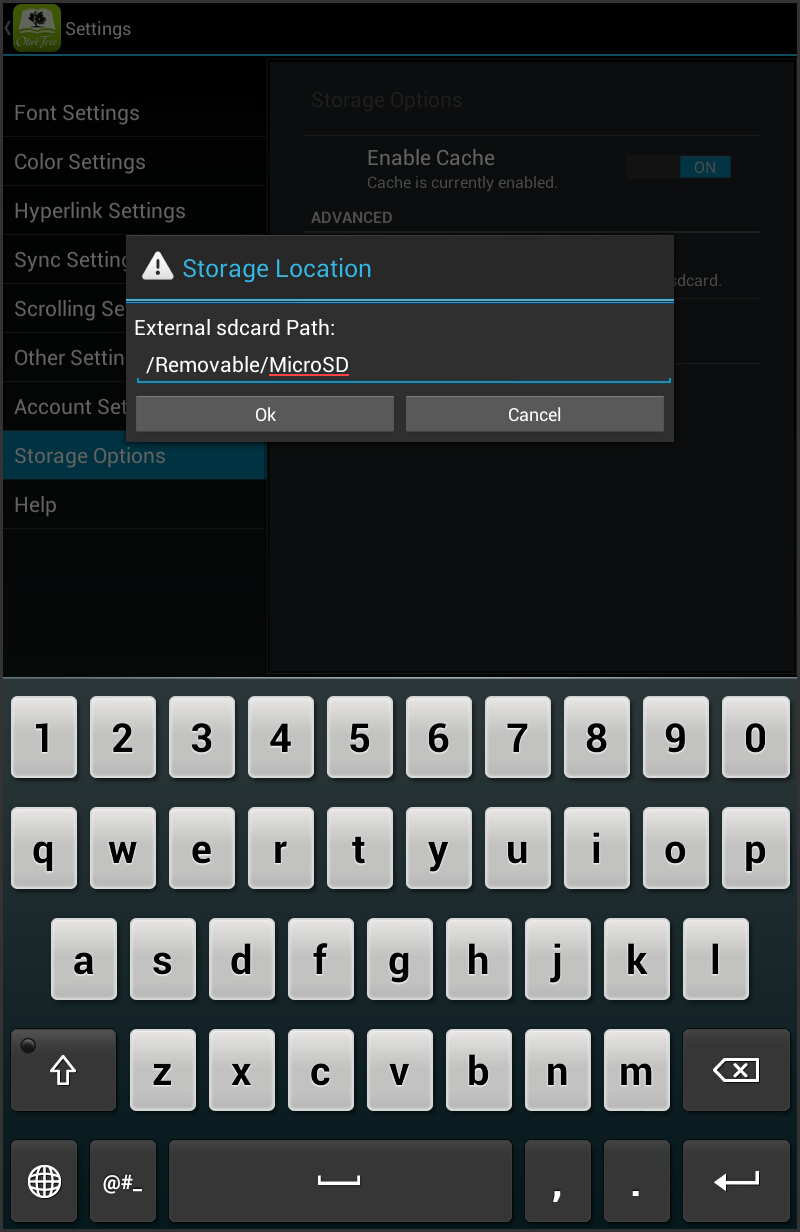 Once the file storage path has been confirmed, the app will need to be restarted. Upon opening the app, you will see the pop-up message below. Do not close the app until this process is complete.