As you read along in your Bible, the Resource Guide follows you and looks in your Library for any information that is relevant to your reading. This article will show you how to access and use the Resource Guide.
First, you'll need to open the split window. To do this, tap on the split window handle (a gray box with a white arrow) that appears either to the far right or bottom of the screen. The split window should pop open. You can also tap and hold the split window handle until it turns green and drag the window wherever you want it on the screen.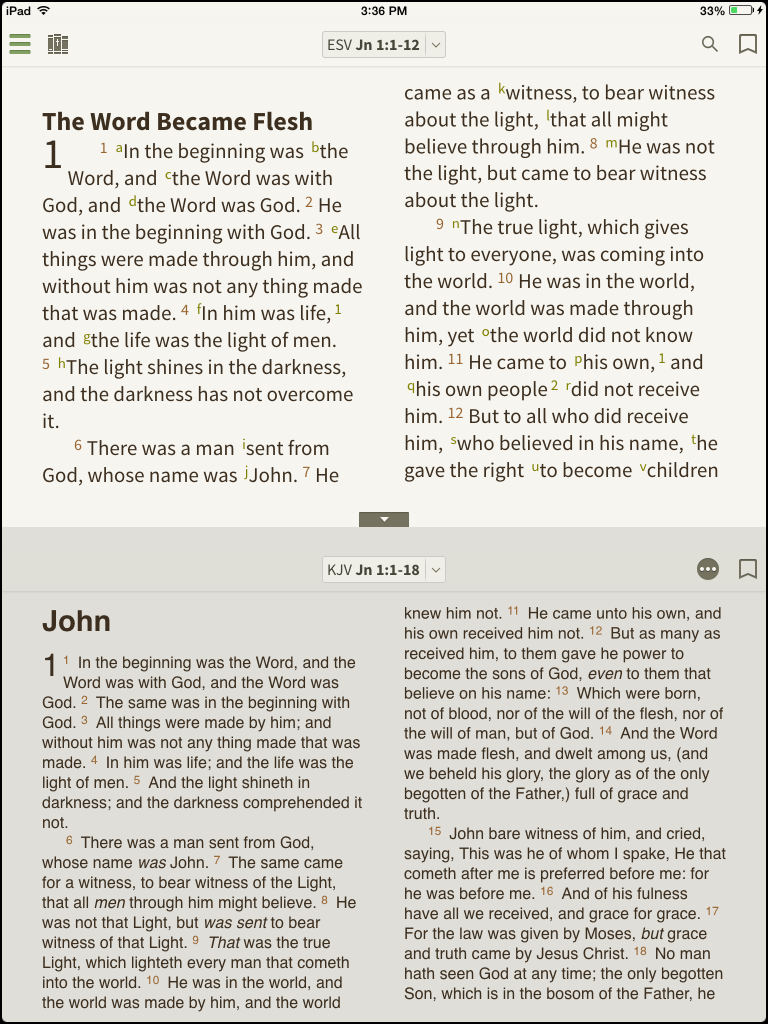 Once the split window is open, tap the gray circle with three dots in the upper right corner. Choose 'Resource Guide' from the pop-up window.
The Resource Guide will now display information related to the current passage you are reading in the main window. In the Resource Guide, you'll be able to access commentaries, topics, maps, charts, outlines, illustrations, and more. To view an entry, tap on it. Tap the back arrow in the upper left corner to return to the Resource Guide.