This article will show you how to start a new reading plan on your Android Phone. 
First, open the Olive Tree App and tap the 'My Stuff' button on your device and then tap 'Reading Plans'.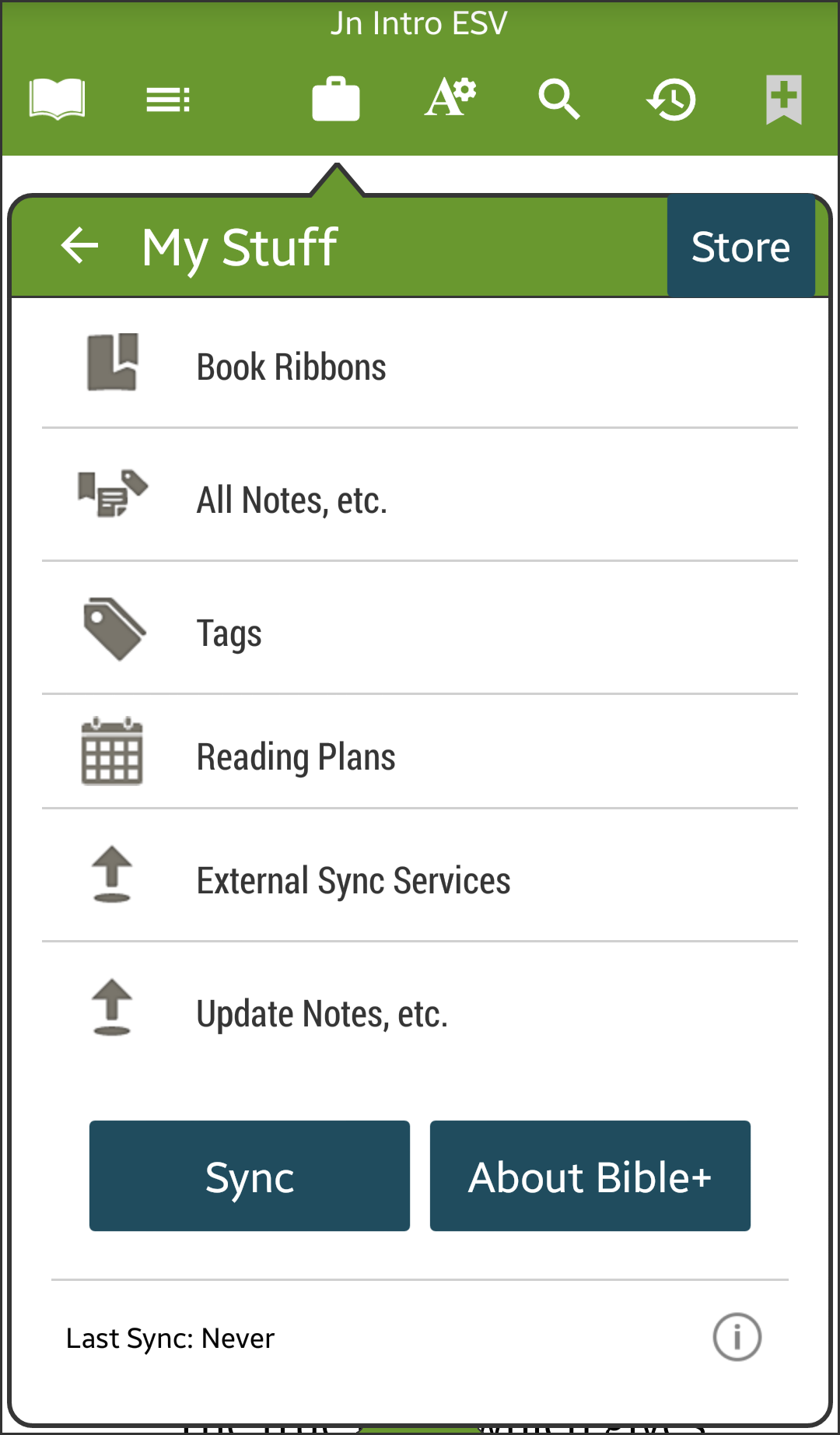 From there, you can either choose one of the reading plans listed, or you can tap 'Get More Reading Plans'.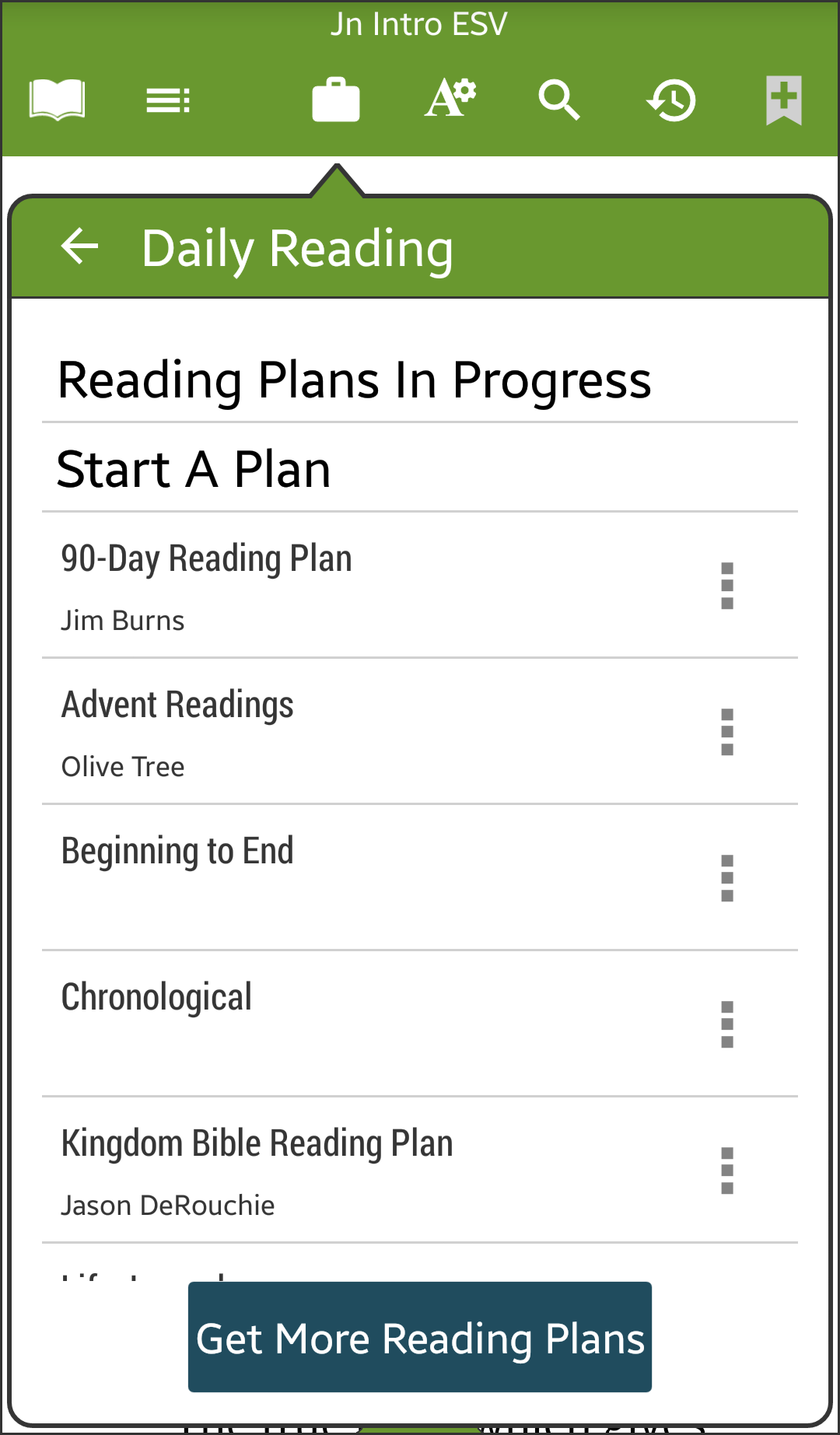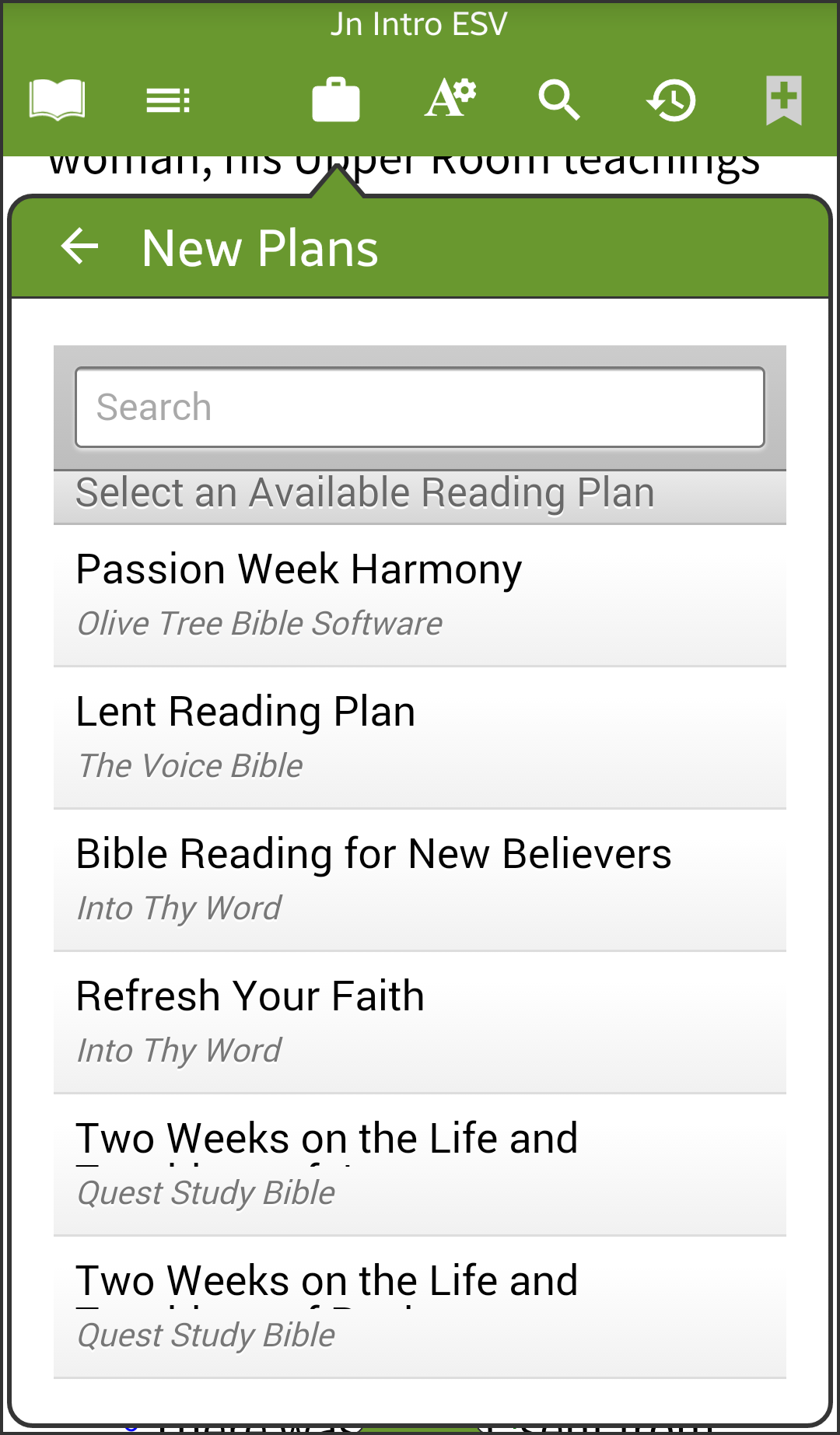 Once you have chosen a reading plan, tap that plan, add in a 'Plan Name', and tap 'Done'.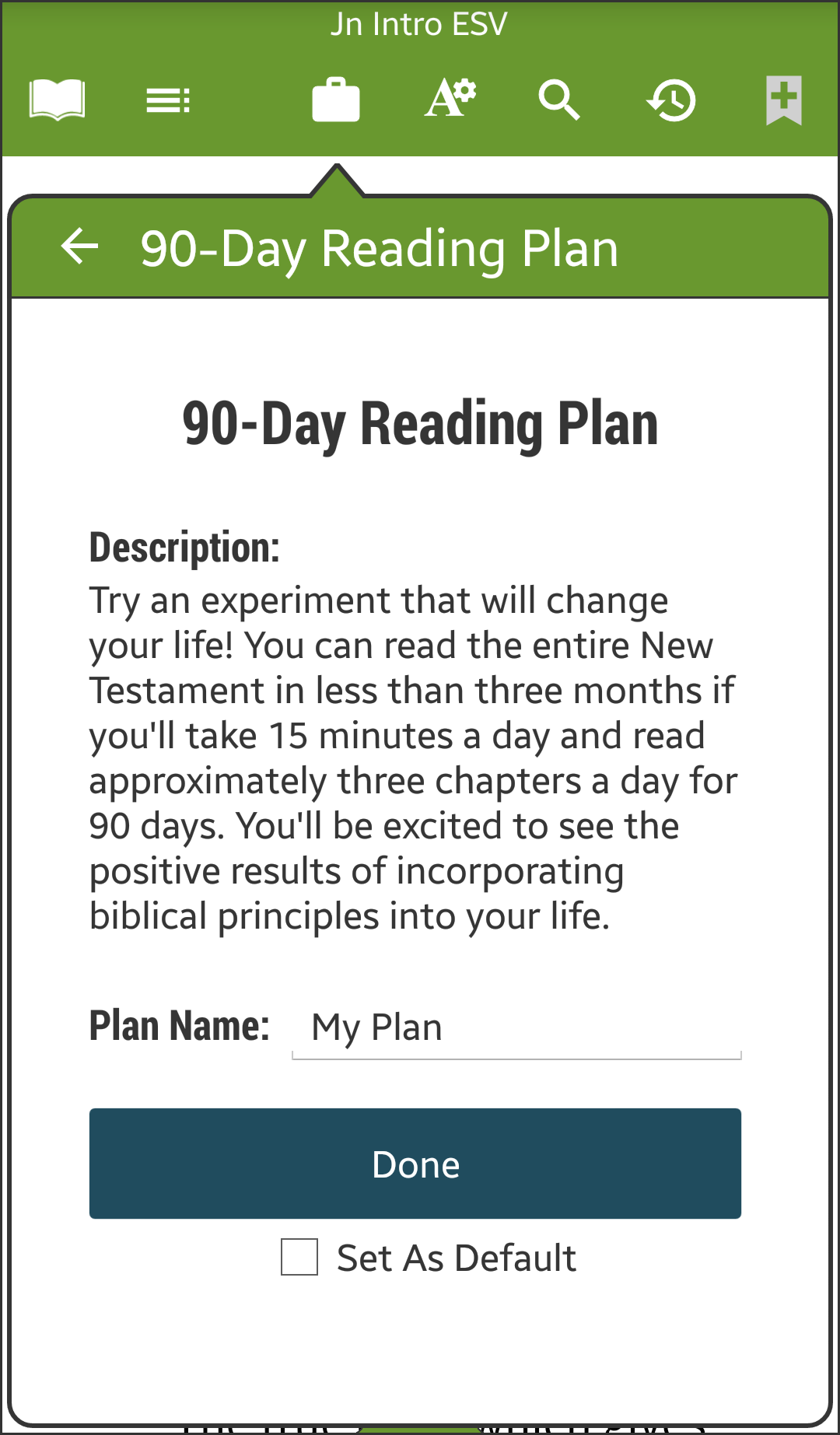 You will now see this plan at the top of the 'Reading Plans' menu.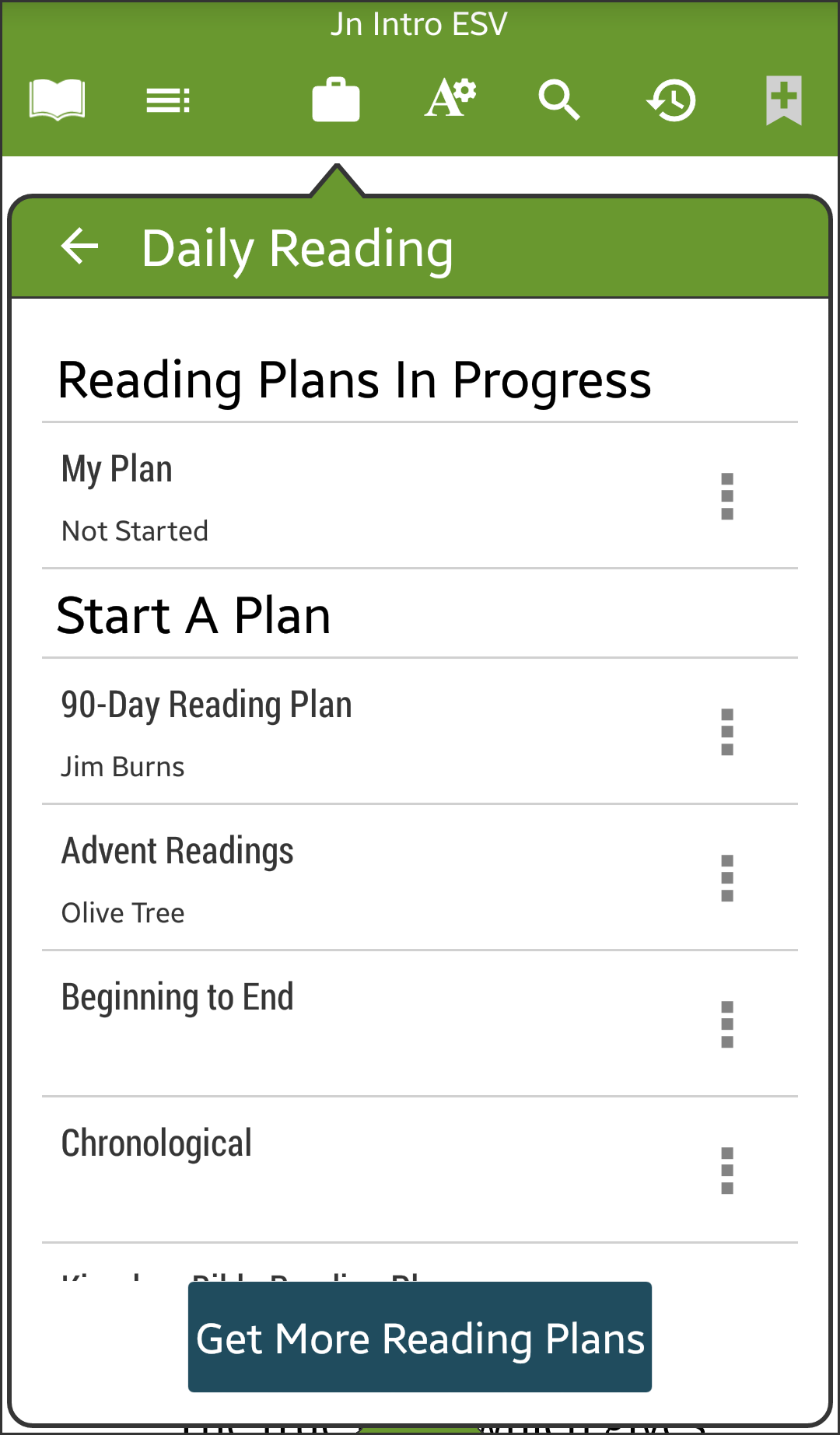 Tap the reading plan you created, and tap 'Continue Reading' to begin the reading plan. You can also choose 'View List of Days', which will show you the full list of daily assignments for the plan, or 'View Today's Assignment', which will show you just the reading for that day.