If you haven't already installed the Olive Tree app on your device, click here for instructions.
Before you download your books, you'll want to make sure you are logged into your Olive Tree account within the app. Here are the steps you can follow to do this: 
From the Olive Tree app on your Android phone, tap 'Settings' (A*) and then 'Advanced Settings'.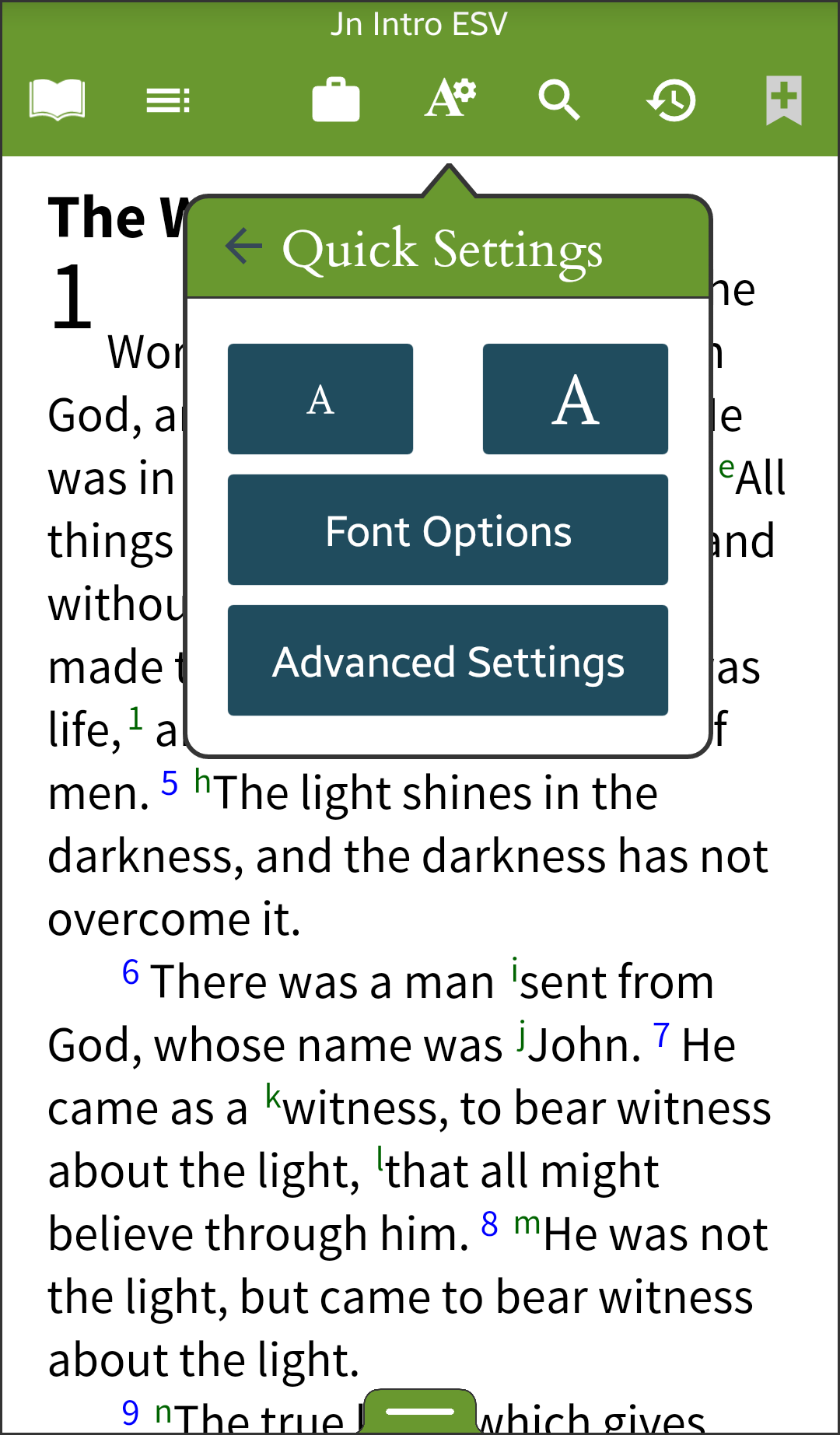 Select 'Account Settings' from the menu.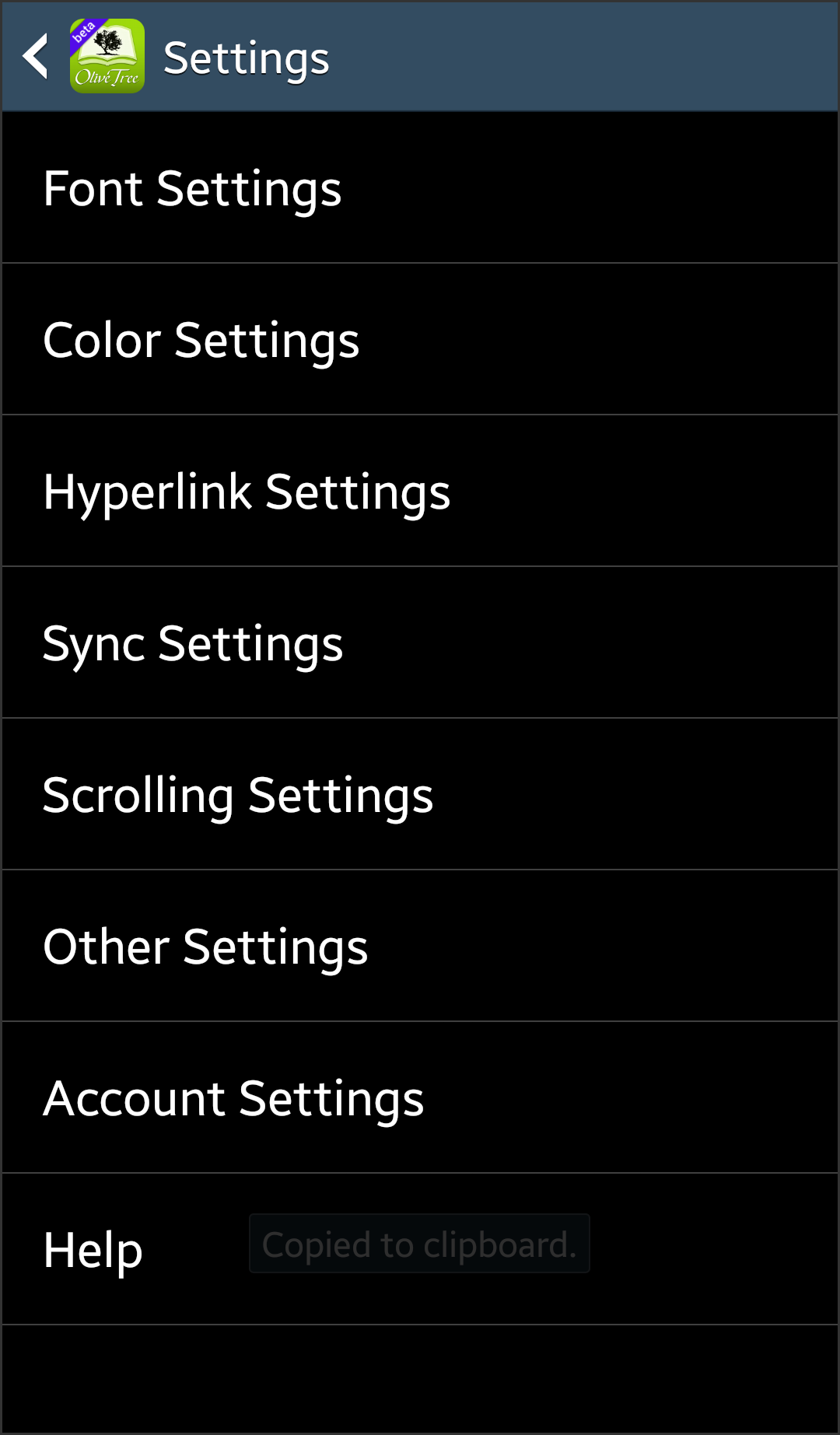 Tap 'Change Login' to enter in your OliveTree.com username and password.
Note: Even if your Olive Tree credentials are listed there, type them in again and tap the 'OK' button to verify your information.
You may be prompted to restart the app, especially if you have not signed in before.
After you're signed into your account, use the following steps to download your purchased titles:
From the top menu bar in the app, tap the Library button (open book icon). On the top right of the Library pop-up, tap the 'Store' button.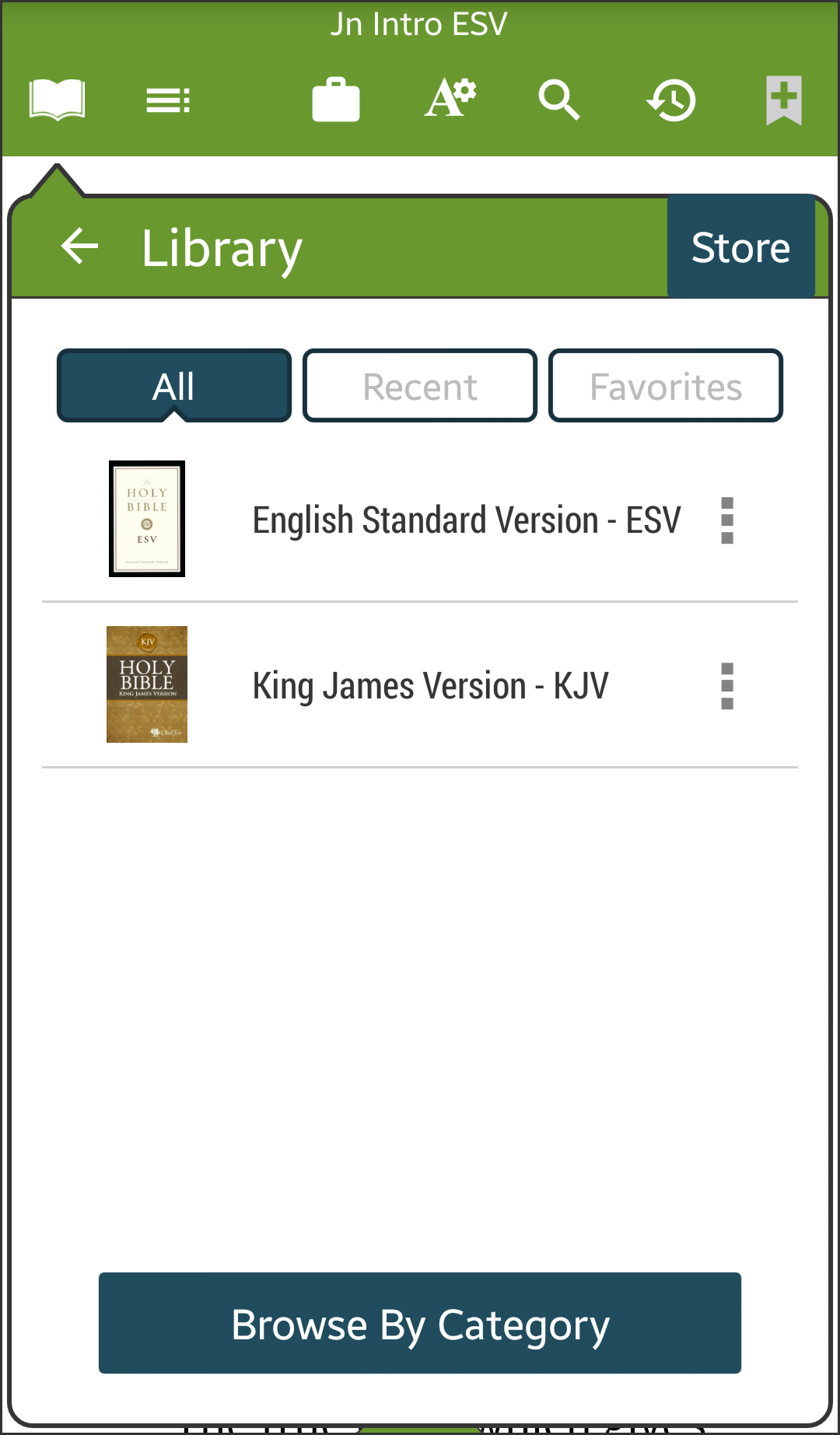 Select the 'Account' tab from along the top of the Store page. You may need to scroll to view this option.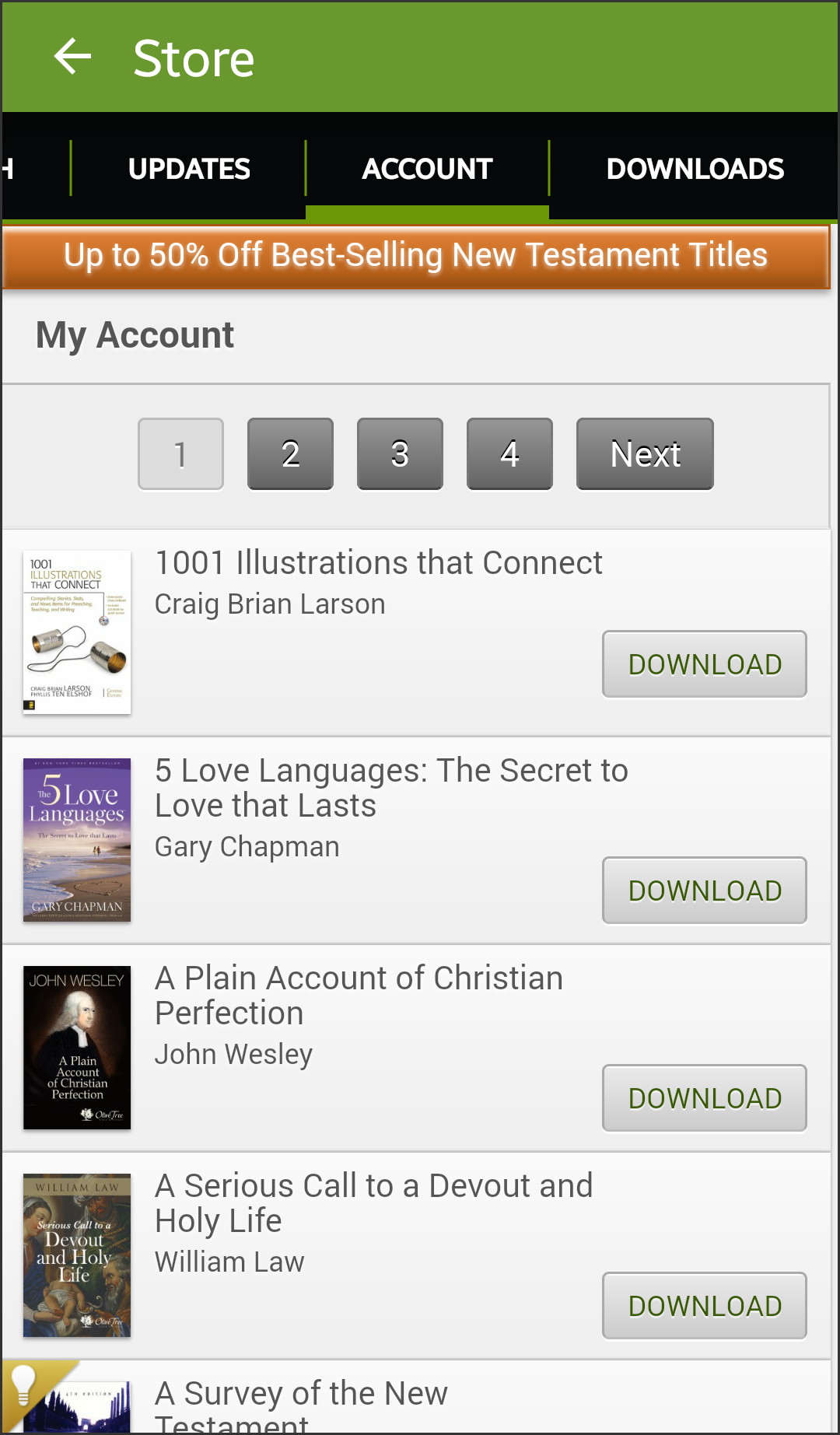 The 'Account' tab will display all of the titles currently registered to your Olive Tree account. To download a title to your Android phone, simply tap the 'Download' button. The title will be added to your download queue, represented by the small red number. Tap 'Downloads' to the right of 'Account' to watch the progression of the download. Once the download finishes, open your Library to find the new title.
If you are not able to download a title that you purchased within the Olive Tree app on your Android phone, click here for information about in-app purchases.